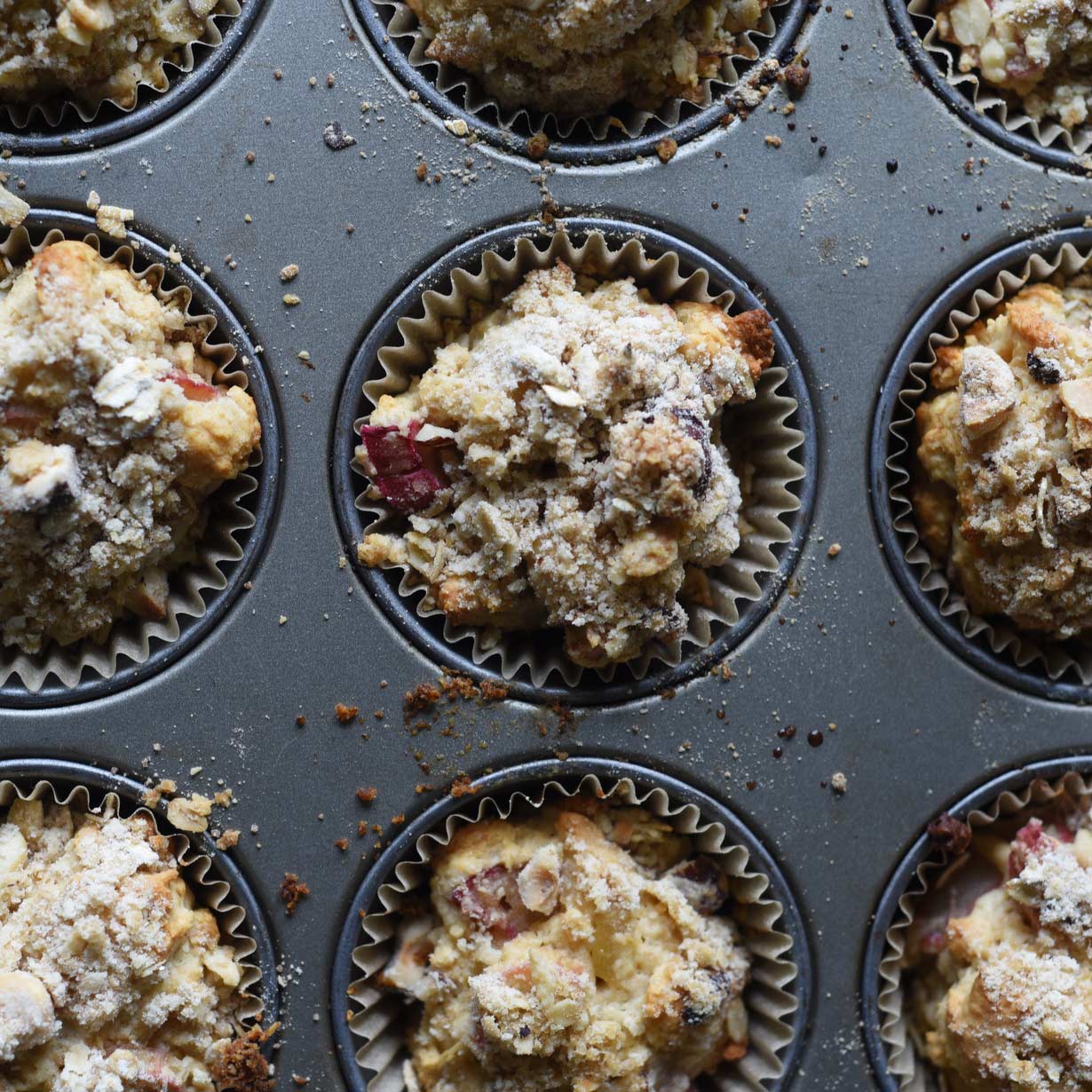 I'm writing this on Mother's Day. The kids have gone to bed by now, and I feel tired, but so, so happy. That's kind of how most days go as a parent of little ones. The highs are high. The lows are low. And everything else feels like a bit of a blur. Even the highs and lows can sometimes fly by so fast that you're not quite sure what to make of them.
I frequently lie in bed at the end of the day thinking about what went well and what didn't. Unfortunately, this quiet time also lends itself to a lot of guilt-tripping. As a parent, you're always thinking about your kids. But as a mom, you're often thinking about what more you could be doing. We're not the best bunch at self-care and self-compassion.
This weekend was a mixed bag. Friday night was hard. Mostly a blur. Saturday, too, was sort of in the middle. But today, the stars aligned. We spent most of the day outside, savoring every moment of sun that we don't get in the winter. Noah, with his white blonde curls started to get a tan, and Mila sped around on her scooter like a pro, and Neko picked flowers for me and drew me a card.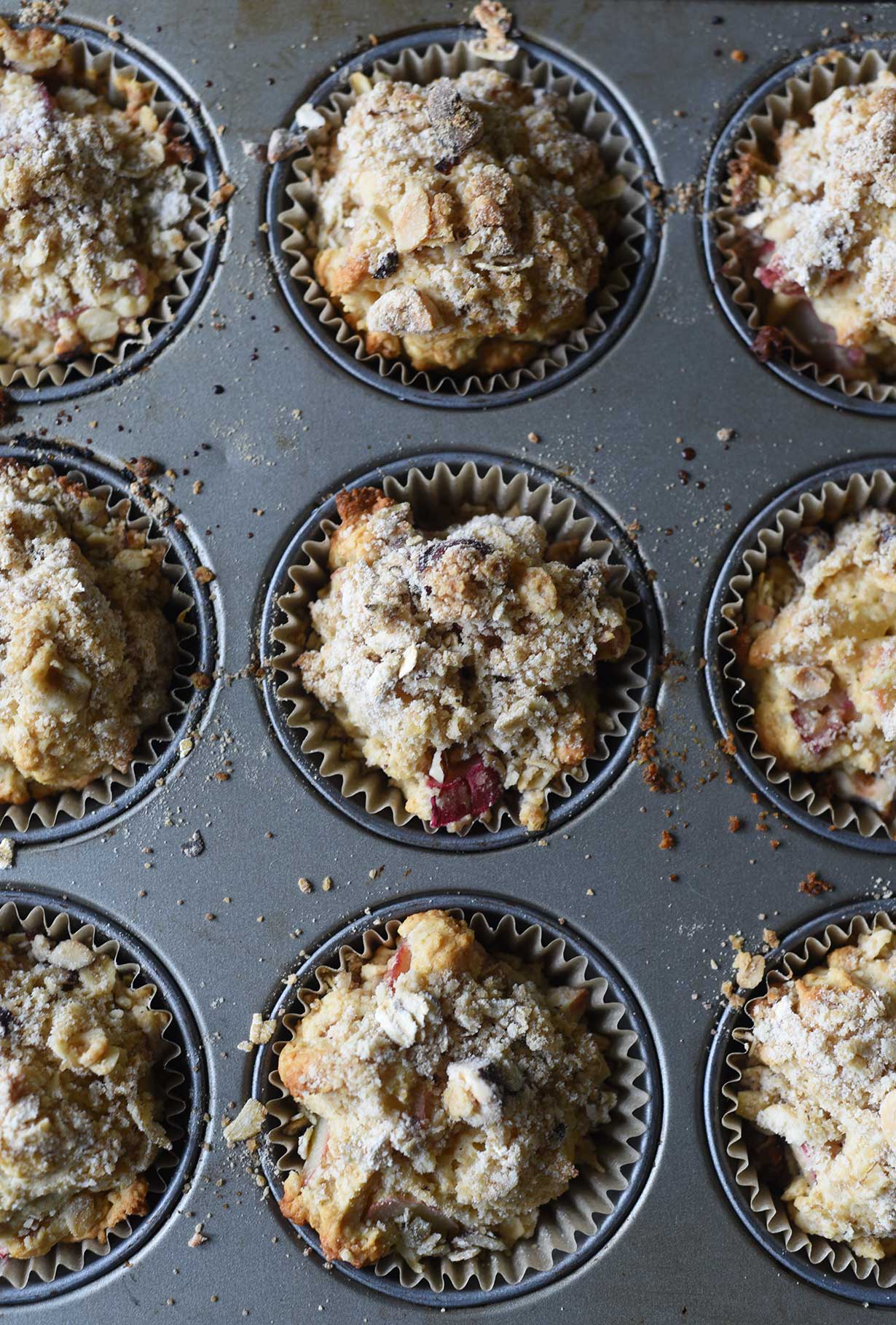 We had a Dutch baby with too much powdered sugar and too much syrup, and not enough hot coffee.
We drove out to West Seattle to look for crabs and pick rocks in our buckets, and got two pints of ice cream at the grocery store, and nearly finished the giant watermelon my dad bought when he was here last week.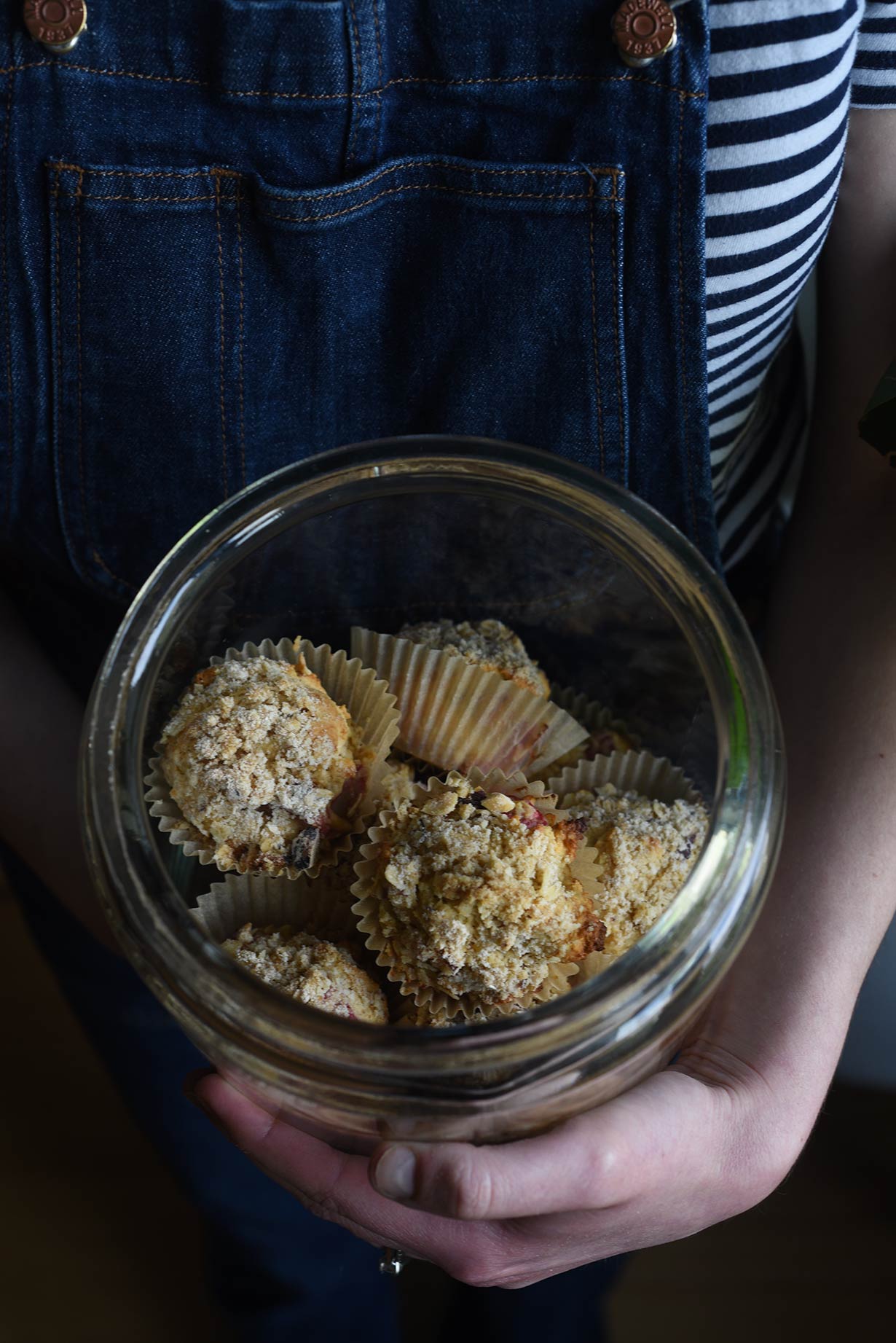 Even though I'm what I would call the opposite of a homebody, I'm really relishing our backyard, and the little garden we're growing out there. My red currant bush now has little green clusters, and there's enough kale to consistently make salads. We just planted sweet peppers and cucumbers, and tons of herbs.
I'm turning 35 in a few weeks, and maybe the emotions of that and my fifth Mother's Day are really starting to overwhelm me. I'm feeling nostalgic, I guess. I can't quite put my finger on it. When we lived in San Francisco, I would occasionally treat myself to a muffin breakfast at my favorite neighborhood bakery. They'd always have their incredible blueberry-corn muffins, but as spring turned into summer, they'd work in strawberries, rhubarb, and peaches. You can't have a bad day when you start it with a warm muffin for your train ride into work.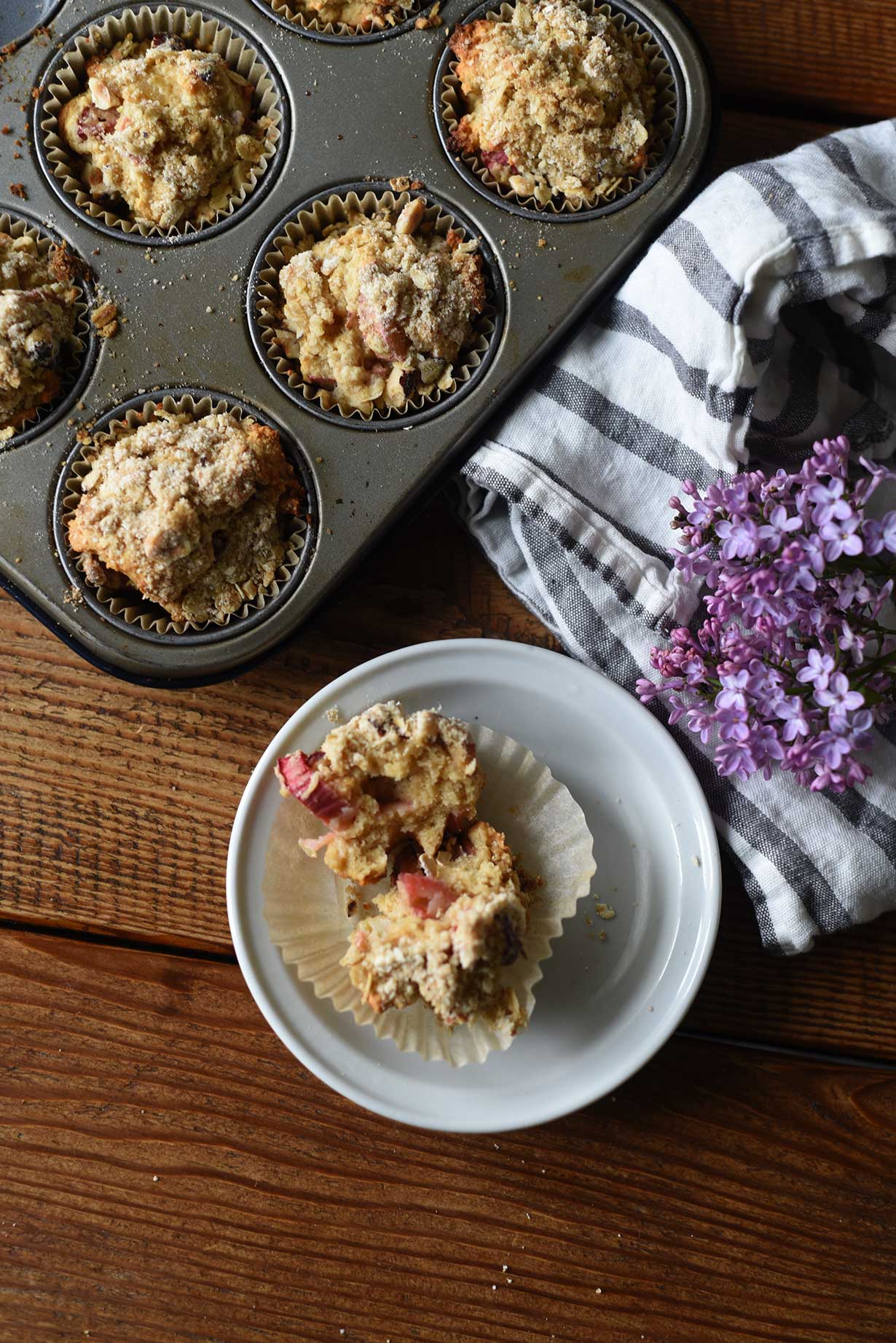 The other day, Neko and I went to the farmer's market together and I introduced her to one of my favorite "fruits" (even though it is technically not a fruit) — rhubarb. I had already once made The Faux Martha's "bakery muffins" from her new cookbook, and decided to play around in the kitchen, swapping in rhubarb and candied ginger, and making a slightly different crumb. The end result was these deliciously moist muffins that lasted exactly 1 day in our house. I hope you had a wonderful Mother's Day!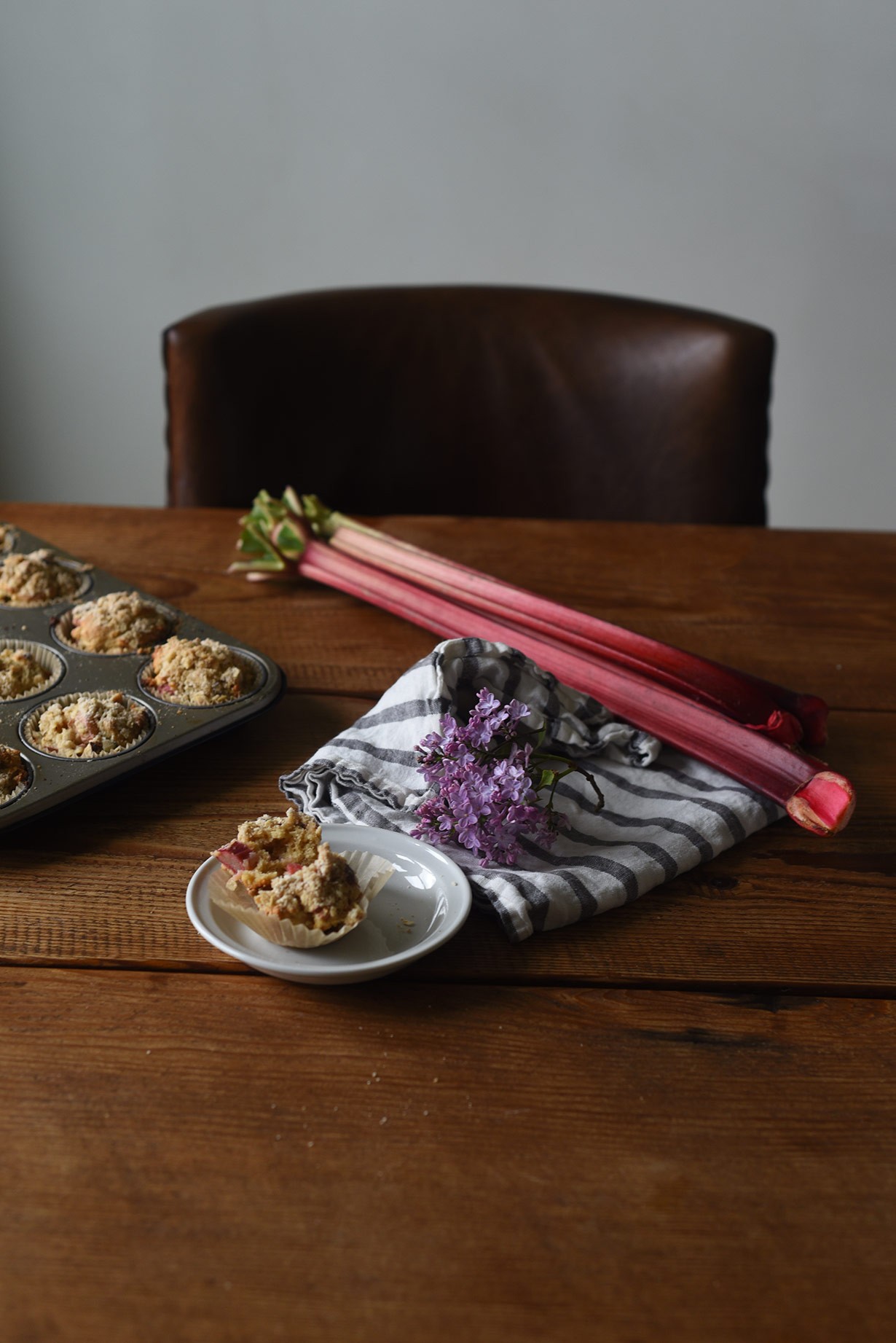 Rhubarb-Ginger Muffins
adapted from The Minimalist Kitchen
For the crumble:
1/4 cup of all-purpose flour
2 tablespoons of rolled oats
2 tablespoons of roughly chopped hazelnuts
2 tablespoons of brown sugar
pinch of kosher salt
2 tablespoons of butter, diced
For the wet ingredients:
1/2 cup of butter
1/3 cup of whole milk yogurt
1/4 cup of brown sugar
1/4 cup of maple syrup
1 large egg
1/2 teaspoon of vanilla extract
For the dry ingredients:
1 cup of all-purpose flour
1/2 cup of whole pastry flour
1 1/2 teaspoons of baking powder
1/4 teaspoon of baking soda
1/4 teaspoon of kosher salt
1 cup of diced rhubarb (about 2 stalks)
1 tablespoon of chopped candied ginger
1. Preheat your oven to 400 degrees F. Line your muffin tin with 9 parchment liners (you maaay end up with 11, like I did).
2. Combine all of the crumble ingredients in a small bowl, but don't mix yet.
3. Melt the butter in a small saucepan over low heat. Let cool.
4. Combine the dried ingredients in a medium bowl, then whisk together. Stir in the rhubarb and candied ginger.
5. In another bowl, whisk together all of the wet ingredients. Stir the wet ingredients into the dry mixture, until just combined.
6. Use a small scoop to divide the batter among the parchment liners. Depending on the size of your muffin tin, you may end up with 10 or 11 muffins.
7. Use your fingers to mix the crumble ingredients together, then sprinkle them over the muffins.
8. Bake for about 18 – 20 minutes, or until a toothpick inserted into the center comes out clean. The muffins will last, stored in a covered jar, for a few days.