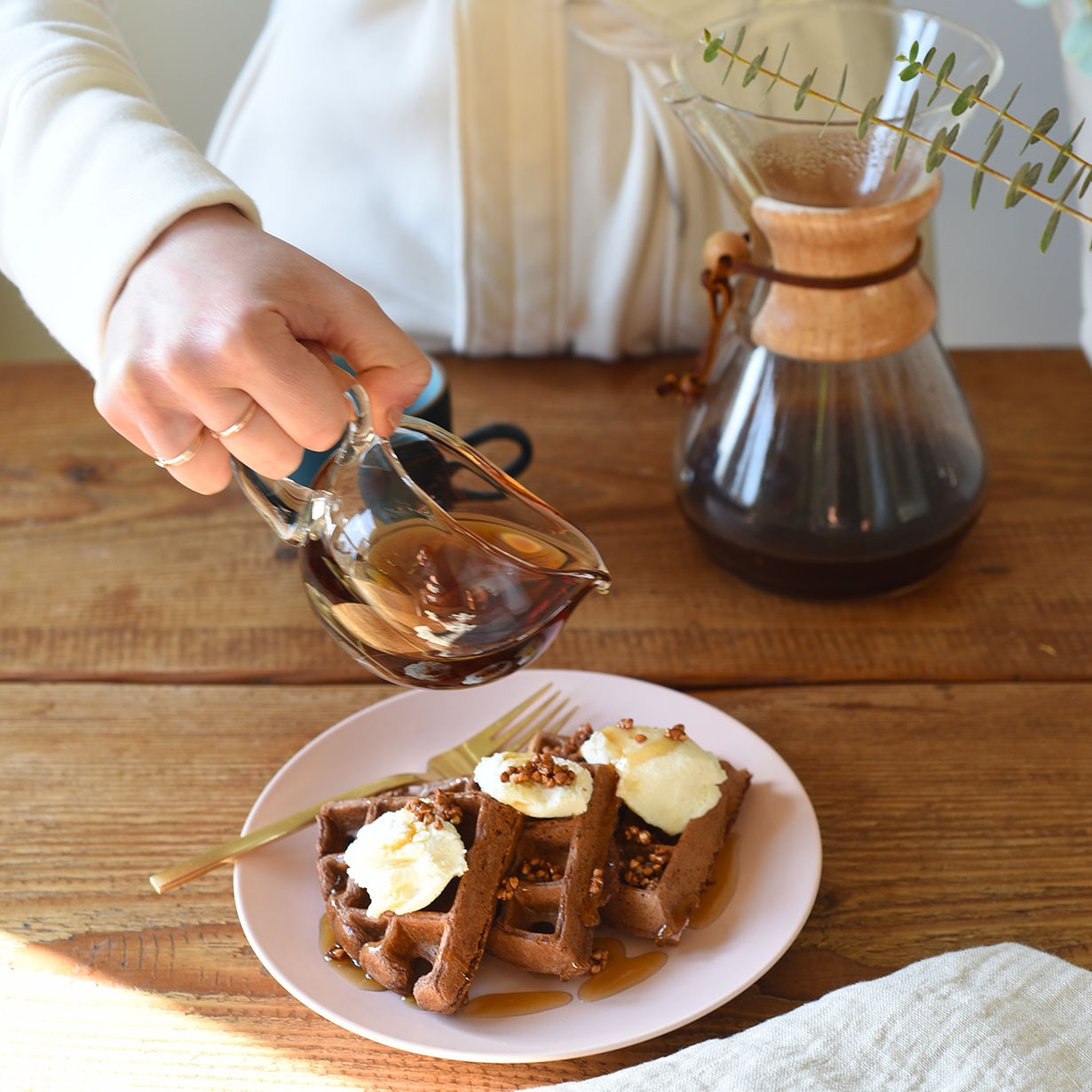 The other day, we were sitting at the dinner table and I glanced out the window in a bit of a daze when I spotted a rainbow. It was faint, but it was definitely there, peeking out from behind a tall evergreen — the tallest, perhaps, in our neighborhood. I pointed it out to the kids, who of course instantly ran over to the dining room window to look at it.
For a few brief moments, we were all just sitting there, staring at that rainbow. It was already past 6 pm but the sun was still up and the sky was uncharacteristically blue and the chicken we had grilled for the first time since last fall had a slight char to it. But I felt, for the first time in a long time, at ease.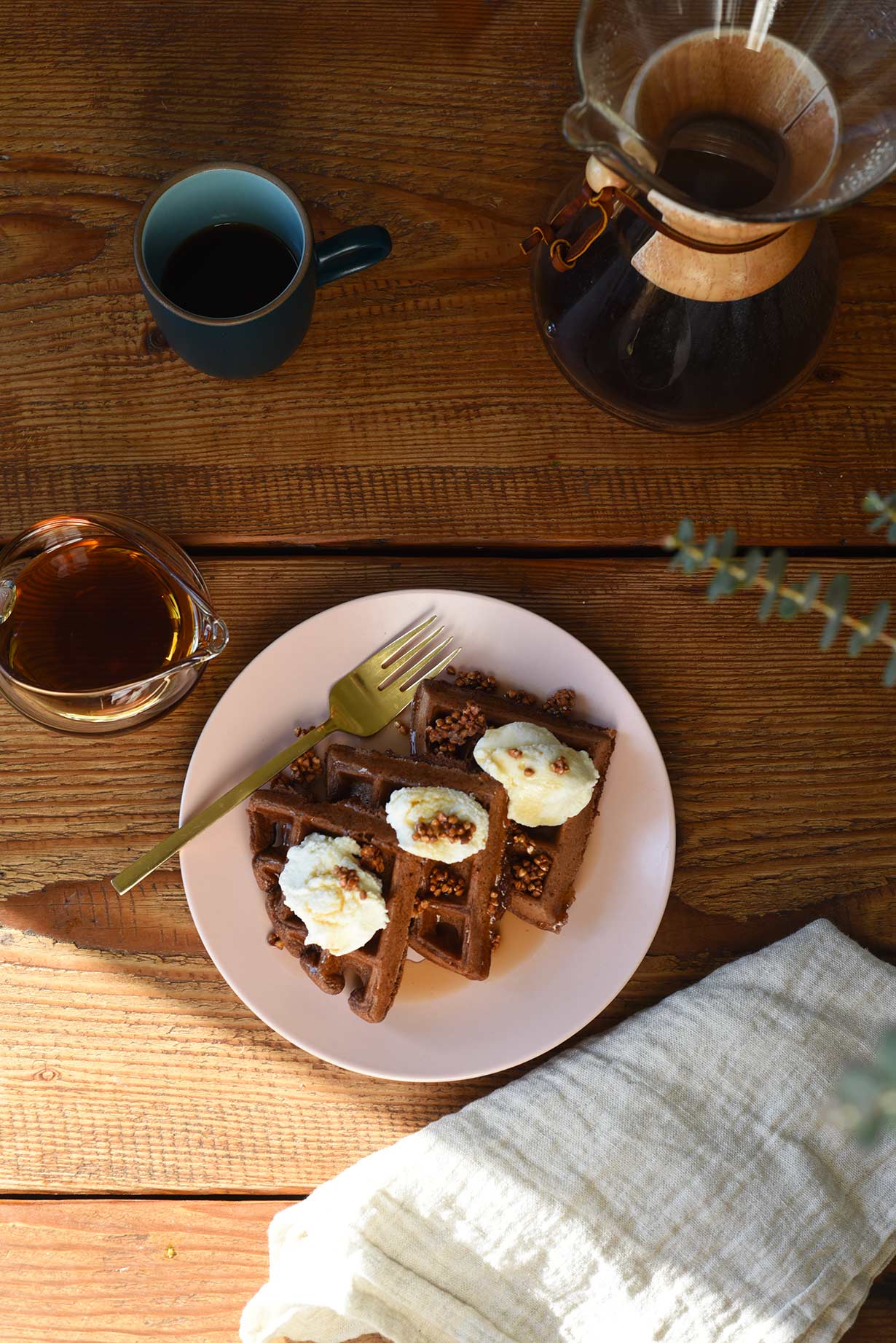 The reality is that despite the fact that we had a relatively healthy winter, and a dryer one than the last, I fell pray to the cold and the gray. I'm not sure if the winter, alone, is what contributed to my down mood, or if I'd been putting too much pressure on myself and taking on too much work for way too long, or a combination of the two. Regardless, it's felt hard. Like, really, really hard.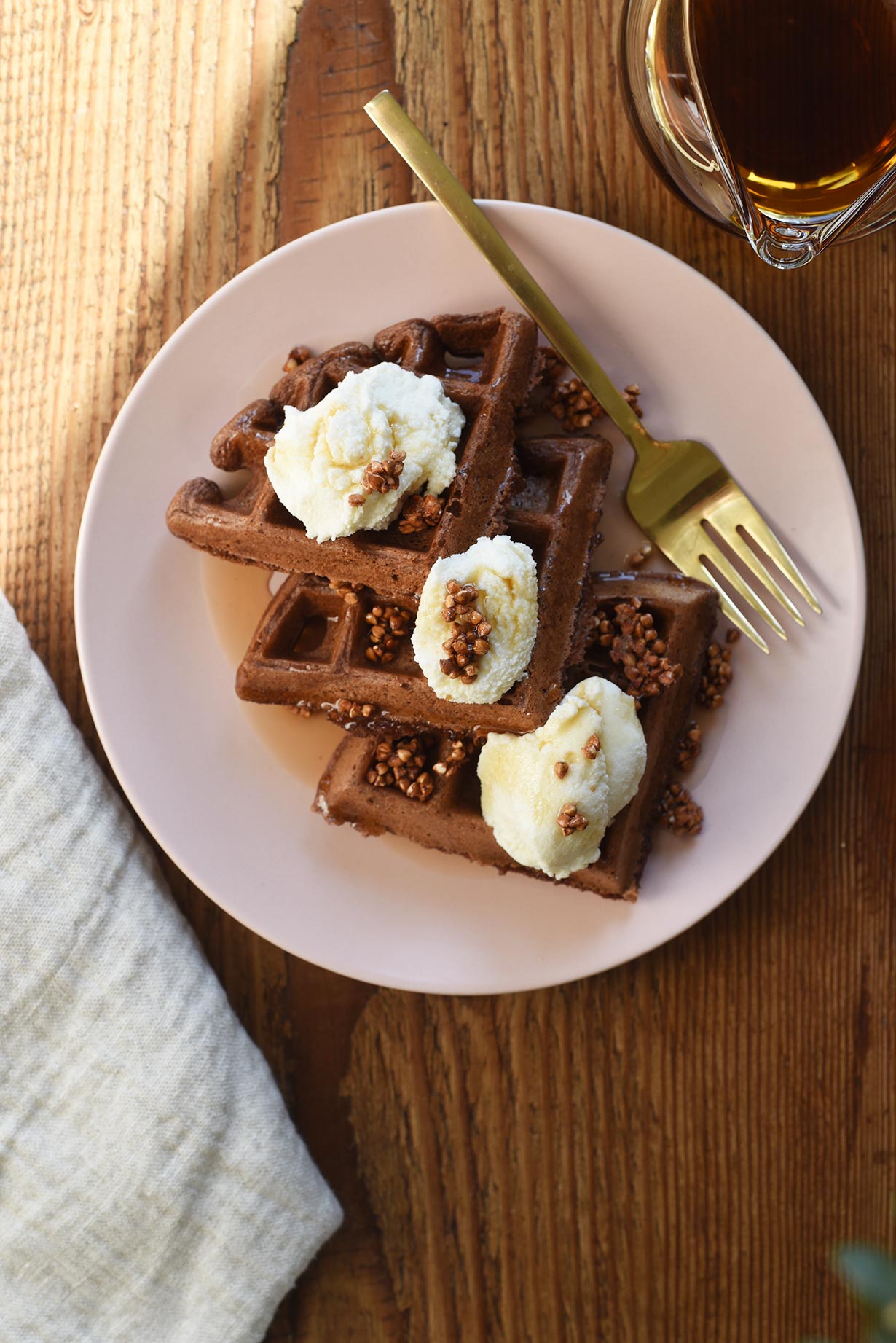 I feel very first world writing this because I know so many people struggle with so many things, and it feels silly to say that I, with my job, and family, and warm cozy house, and food on the table, should complain about anything at all. But I think it's important to acknowledge how we feel, because feelings are valid, whether it's how we should feel or not.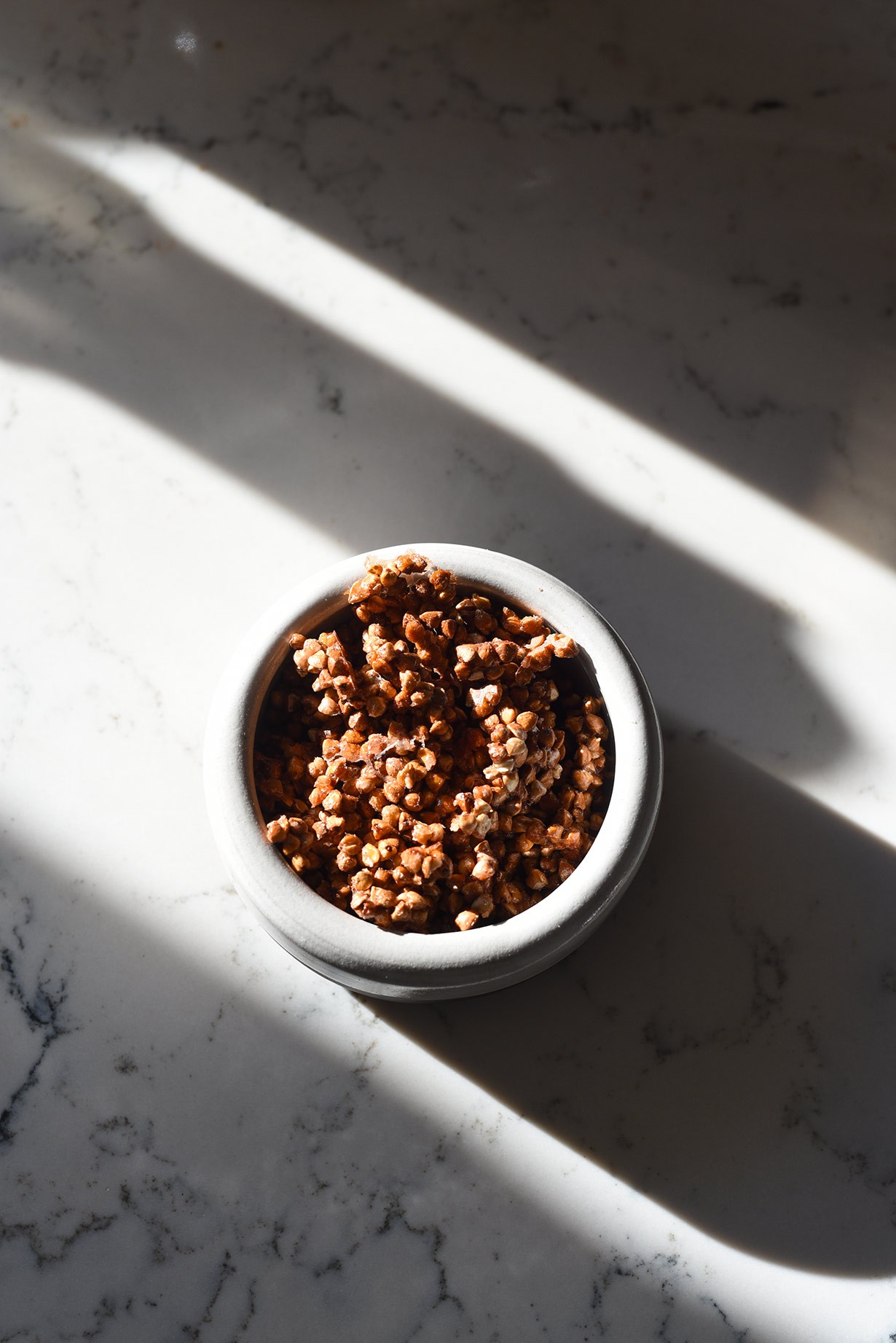 For a long time, Turntable Kitchen was just a blog where I could write whatever I wanted. I tried to learn all the blog things and the photography things. And for a while, it felt like I was managing pretty well. My pictures were getting pinned, I got a lot of comments, and I didn't feel a ton of pressure. When Matt quit his full time job as an attorney to work on the Pairings Box, I stayed at mine. I liked working as a content marketer at a cool San Francisco startup, and I enjoyed the fact that Turntable Kitchen didn't feel like a job to me.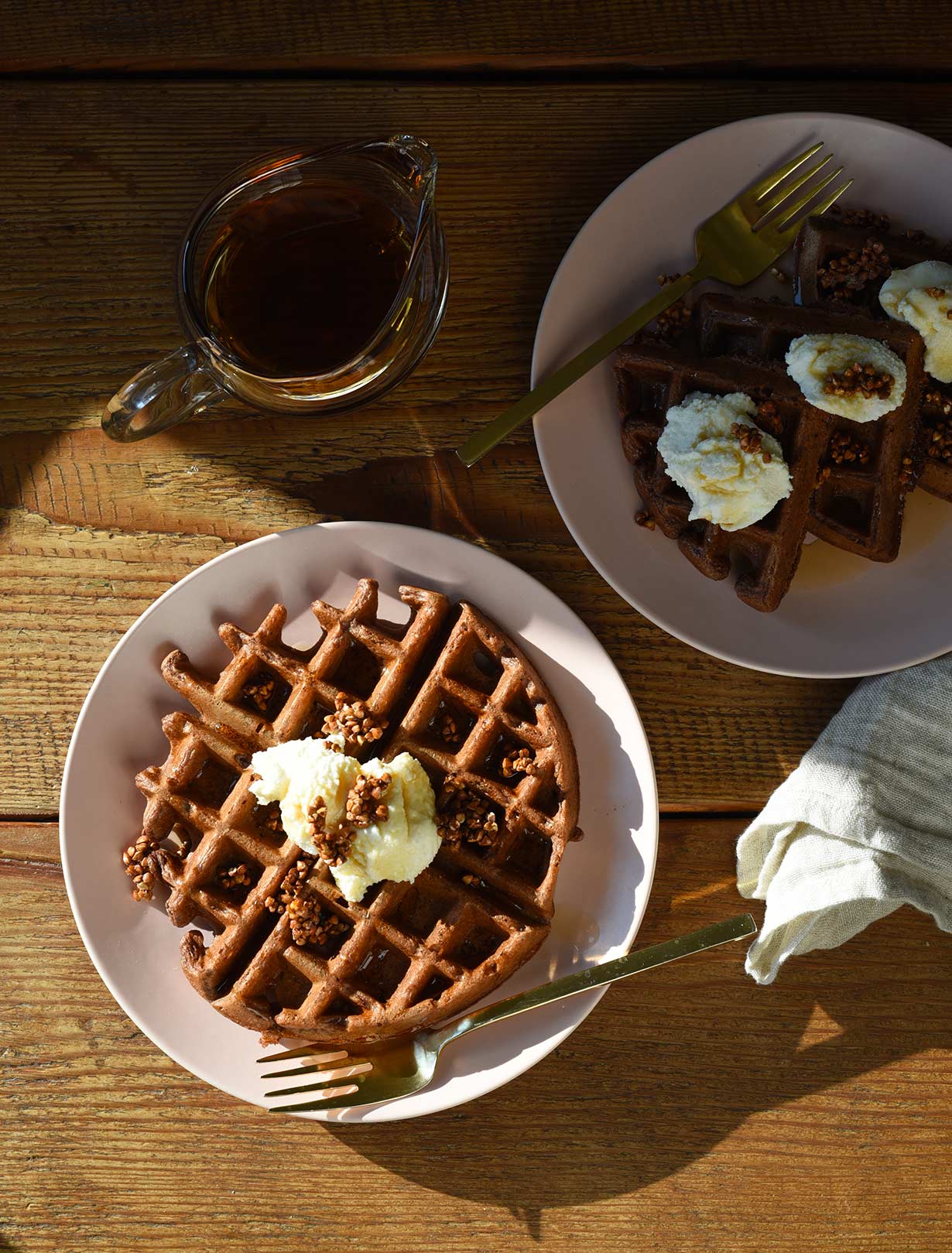 I could spend hours and hours working on blog posts, recipe testing, photographing, commenting on other blogs. I loved it. I really did. I never regretted it or wished I was doing anything else. Many nights, we'd sit side by side, drinking wine and blogging. We churned out those blog post fast. Even after we had a baby.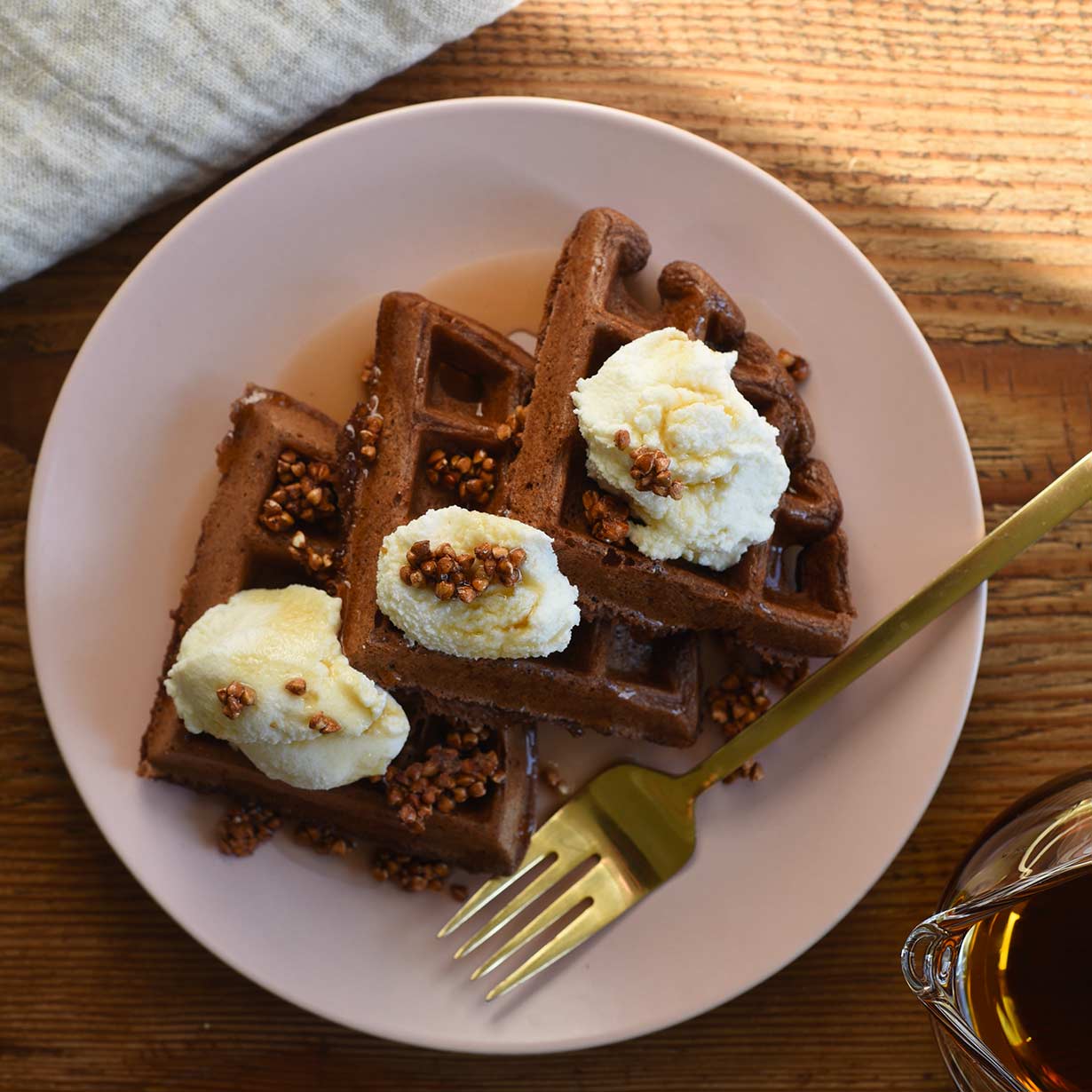 But then things began to change. For one, we had two more babies, unexpectedly. And finances started to feel really, really stretched, especially as we considered how we could ever stay in the Bay Area with the insane housing market and cost of living. We'd always liked Seattle, and we thought that we could solve the puzzle by relocating, without giving up our urban lifestyle.
In the beginning, it felt like a dream. I remember our first few hours out of the house by ourselves in our new neighborhood while my parents watched the kids. We had run to the local grocery store and embraced like giddy children in the parking lot, marveling at this new life we had set up.
Then came the second winter, and illness upon illness. Two emergency room stays. And a lot of change for me, professionally, from being a freelancer to working full time. Sometime during these hazy years of babies and moving, I realized that blogging had changed dramatically. And so had the Google algorithm. And the Facebook algorithm. And the Instagram algorithm. I marveled at how bloggers had amassed hundreds of thousands of followers, and produced content that looked like it was created by a team, not a person in their home. I started to feel, and I'm embarrassed to admit this, jealous.
I felt like in order to support the growth of SOUNDS DELICIOUS, I had to work more, and harder. I was comparing us to companies with full blown teams, guys. With marketers, and shipping departments, and photographers, and social media assistants. I started checking Google Analytics religiously. Like 50 times per day, watching the real time numbers. I'd feel upset every time someone unfollowed us on Instagram.
Simultaneously, I was exhausted after working full time, cooking dinner for the family, and putting three kids to bed. By 9:00 pm, when all of the kids would finally be in bed, I would collapse into the couch wanting nothing more than a glass of wine, and some sleep. But I pushed.
The last few months, I realized that I've been pushing too hard. I pushed myself to a really bad place, mentally and emotionally. I stopped feeling happy. And I stopped loving this space the way I used to love it. I stopped creating for myself. And I fell into the place I didn't want to find myself: a place where Turntable Kitchen started to feel like a job, not a passion project, or a hobby.
I'm proud of where Matt and I have taken this, and I have no doubt that we'll continue to create content, both as an extension of our vinyl record subscription services, as well as just for fun. I'm writing this partly as a reminder that none of us have this shit figured out, and all of us, no matter how we might look on Instagram, have shit days, shit weeks, shit months, and even shit years. Even if those periods of time don't look like shit to anyone else.
But I'm also writing this post as a reminder to myself that this is the reason I started blogging: to let words and ideas flow out of me, to allow myself the freedom to play and explore.
I know that blogging has changed. I know the internet has changed. I've changed, too. The fact is, when you've been doing something for as long as we have, it's natural to question where it's all going. And the older you get, the harder it is to feel like everything is still ahead, and anything is possible. It's hard to see the big picture when you're down in the weeds. But it's in this process of questioning and sometimes, reinvention, that we find new purpose, fresh drive, and resolve.
I can't say that I have the answers. I don't have a "plan." But I do have an approach: day by day. One foot in front of the other. More self-compassion. Less time checking my phone. More time looking at rainbows.
On that note, here are some chocolate waffles with buckwheat crispies. Just because. Like old times!
Chocolate Waffles with Buckwheat Toasties
recipe adapted from this and this
For the waffles:
1 cup of whole wheat flour pastry flour
1/2 cup of all-purpose flour
1/4 cup of cornstarch
1/4 cup of cocoa powder
2 teaspoons of baking powder
1 teaspoon of baking soda
1 teaspoon of kosher salt
2 eggs, divided
2 tablespoons of butter, melted
2 cups of well-shaken buttermilk
1 tablespoon of sugar
1 teaspoon of vanilla extract
For the buckwheat toasties:
1/4 cup of buckwheat groats
2 tablespoons of maple syrup
pinch of ground cinnamon
pinch of kosher salt
fresh ricotta or whipped cream, for serving
1. To make the buckwheat toasties: preheat your oven to 300 degrees F. Combine the buckwheat groats, maple syrup, cinnamon, and salt in a small bowl.
2. Toss to coat, then transfer to a rimmed baking sheet and bake for about 10-12 minutes (watch closely). Transfer the toasties to a sheet of parchment paper and let cool before breaking into chunks.
3. To make the waffles: add the flour, cornstarch, salt, baking soda, baking powder, and cocoa powder to a medium mixing bowl.
4. Combine the buttermilk, egg yolk and butter in another bowl. Whisk to blend.
5. Add the egg whites to the bowl of a stand mixer, fitted with a whisk attachment. Beat until soft peaks form, then add in the sugar, beating until glossy. Gently stir in the vanilla extract.
6. Add the wet mixture to the dry mixture, stirring gently to combine. Then, slowly fold in the beaten egg whites (don't overmix!).
7. Preheat your oven to 200 degrees F. Brush your waffle maker with oil or butter and heat it according to the manufacturer's instructions. Pour about 1/3 cup – 1/2 cup of batter into your iron (the amount you pour in will depend on your iron; you want to make sure you leave an inch or so border around to allow the batter to spread).
8. Close the waffle maker and cook for 3-5 minutes, until the top of the waffle iron lifts easily and the waffles are crisp on the outside.
9. Transfer the cooked waffles to the baking sheet and stick them in your warm oven to keep them from going cold as you make more. Top waffles with a scoop of fresh ricotta (or whipped cream), buckwheat toasties, and maple syrup.