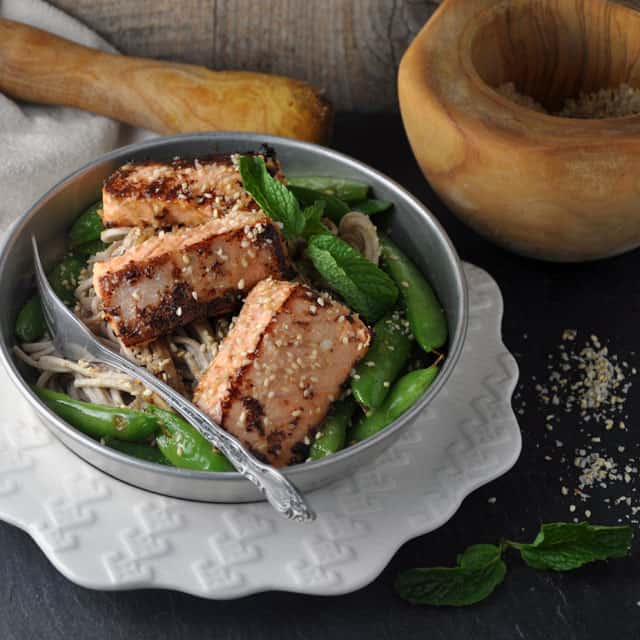 This is usually the time of year when each new day is full of hope. The new year is full of possibilities. New jobs, friends, fitness goals, diets, weddings, babies, home redesigns. Cleansing. 2011 was a particularly reflective year for me. In some ways, I struggled through adulthood.
I started the year with a new job that I love, after working a job that I did not love. In 2011, three of my good friends had babies. That changed things a lot. Matt and I launched the Pairings Box. It took over our nights and weekends in a way that made me forget what my weekends used to look like. I made new friends, and rediscovered old ones. I checked going to my 10 year high school reunion off the list of things I thought were infinitely far away. I lost my grandmother to her longterm illness. We dealt with Matt's mom going through a frightening health scare. I saw my name (and picture!) in The New York Times. I fried donuts. I took a few trips. I finally threw out most of my old t-shirts and socks. It felt good to start 2012 in the present (and to wear a gold sequin shirt and my highest heels).
As we charter off to a new year, I'm focusing on rediscovering the things I love and may have started to take for granted. The last few weeks, I've read a lot, baked a lot of bread and cookies, engaged in some crafty activities involving glitter and scissors, and gone on a lot of long city walks. In a book or magazine, perhaps, I recently read how, in the early stages of dating, we can often find ourselves feeling like tourists in our own city.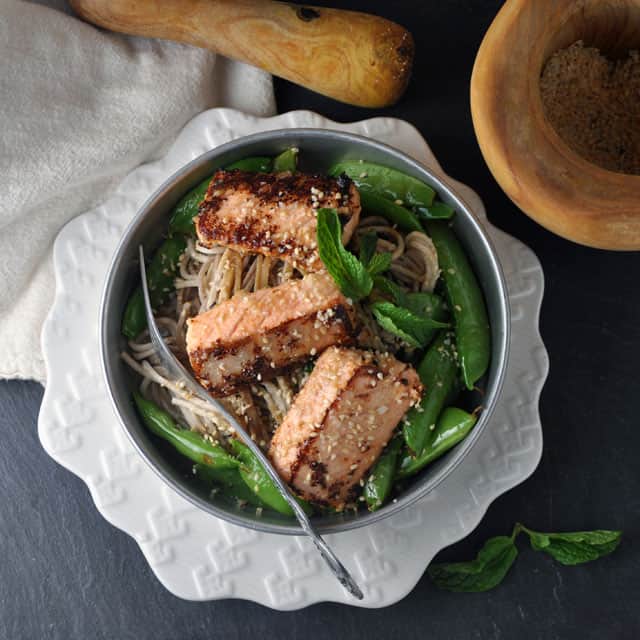 There's a certain newness to a place that's been worn for a while when you have an opportunity to share it with someone new. The trees look a little different. The coffee shops seem somehow more interesting. The bookstores are more inviting. The restaurants are more exciting. The colors are brighter. Like all things in a relationship, though, once you get settled and comfortable, your surroundings become a little more predictable as well.
I'm starting 2012 by readjusting my glasses. I'm finding new nooks and crannies in my city. I'm exploring a new camera lens, and the way it makes the world look — in macro focus. In many ways, my new lens is demonstrative of a general feeling I've had: wanting to be more focused on the few things that are most important, rather than all the noise around…the blur in the background.
Instead of going on a juice cleanse or a carb-free diet, I suggest we just focus on trying to be better, in whatever small ways we can. I've been on a miso kick recently, and have made this miso salmon recipe from Donna Hay several times. It's light, flavorful, and clean-tasting. It's a beautiful dish to kick off the New Year. I hope that you all had a wonderful New Year's Eve and a restful few days. We're excited to be back home, here with you.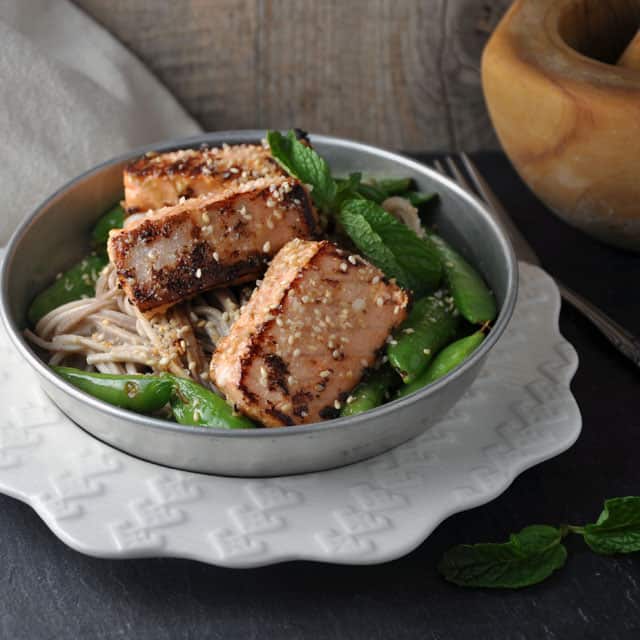 Miso Salmon with Sesame Salt
adapted from Donna Hay
*serves 4
2 salmon fillets, deboned
1 tablespoon of white miso paste
1 tablespoon + 1 teaspoon of brown rice vinegar
2 tablespoons of vegetable oil
1 1/2 cups of sugar snap peas, trimmed and blanched
1 clove of garlic, crushed
1 tablespoon of toasted sesame seeds
1 teaspoon of coarse sea salt
one bundle of soba noodles
1. Make the sesame salt by combining the sesame seeds and sea salt in a mortar and pestle. Crush together.
2. Combine the miso paste and 1 tablespoon of vinegar in a small bowl and mix together.
3. Cut the salmon fillets into 'fingers' cross-wise and place in a non-metallic bowl. Add the miso sauce and toss the salmon with your hands, making sure it's coated with the sauce.
4. Bring a small pot of salted water to a boil while you cook the salmon.
5. Heat the oil in a large non-stick frying pan over medium-high heat. When the oil is hot, add the salmon (in batches, if needed), and cook, turning the fish, for about a minute or so (until it is just cooked through). The sauce will caramelize on the salmon. If your fish has skin, it should crisp up.
6. Once the salmon is cooked, set it aside and keep warm while you cook the peas and noodles.
7. Add the peas, garlic and 1 teaspoon of vinegar to the skillet and cook for about 30-45 seconds, stirring. Remove from the heat and set aside.
8. Add the noodles to the boiling water and cook according to package instructions. Drain.
7. To serve, place noodles in bowls, top with peas and salmon. Sprinkle with sesame salt.
Musical Pairings: Kid A – Ppponey OST + Miso Salmon with Sesame Salt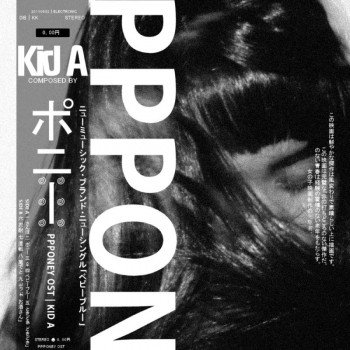 More on the turntable.