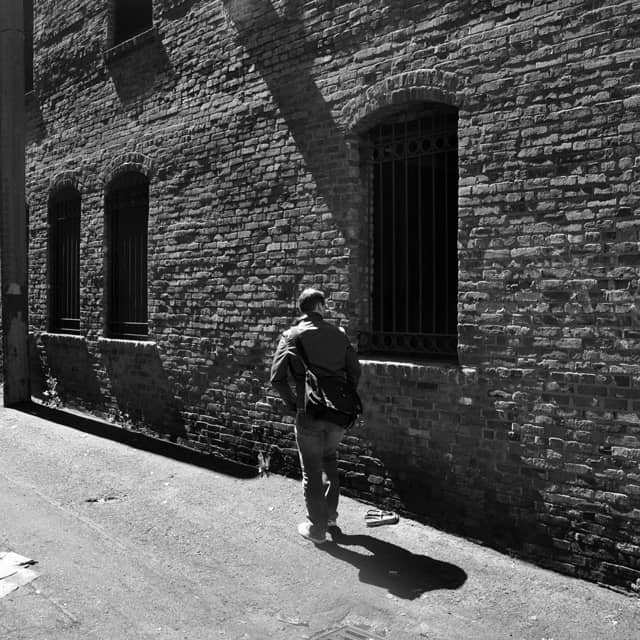 I wrote this on the first leg of a flight from Seattle to Columbus, Ohio, by way of Chicago. It was shortly after Matt and I found out that his mom's heart had stopped and she was in a hospital in Columbus, in critical condition. Today, we are celebrating a miracle: she will be released from the hospital before the end of the week. Despite having no pulse for 20 minutes, she came out of her medically-induced coma and said, "I feel fine. Glad I got a pedicure."  Writing has always been my way of coping. This post isn't about food, or music. It's about life. Because sometimes you have to throw life into whatever bucket happens to be open, and hope for the best.
Life is a matter of consecutive moments, and, cheesy as it sounds, Forrest Gump was right: it is like a box of chocolates. One moment you might be sitting in a cafe in Seattle, endulging yourself in a sugary breakfast and a latte, worrying about whether or not you'll get a table at that restaurant you've been planning on visiting. Thinking about the day's possibilities. Relishing the glow of vacation. And the next, you get a phone call that puts you on a plane to Columbus, Ohio, with no return ticket home.
In most circumstances, I tend to plan. Send out all of the appropriate emails, cancel all existing reservations, wash my hair, change my pants, pack snacks, charge my iPod. The stuff you tend to not think about when you are thousands of feet above the ground, suspended in time. I sent a brief email to my boss, telling him simply: I don't know what to expect or when I will be back. I didn't have time to fly home. I have, in my suitcase, four pairs of underwear, one pair of jeans, one pair of corduroy pants, one skirt, two sweaters, one leather jacket, one puffy jacket, two long-sleeved shirts, two pairs of flats, my hiking shoes, my phone charger and my makeup bag. All packed for Memorial Day weekend in the Pacific Northwest, for three days.
We stayed all day Saturday with my friend Mori from high school. We didn't know what else to do, so we walked around. We went to look at the locks and drawbridges between the open ocean and the river. We went to a record store where Matt bought a tshirt. We went to a bar where we ordered two rounds of beers and I got drunk and started crying. Somewhere between telling Mori that he's a true friend, and that I was scared for Matt. A blubbering mess. My mascara was running down my face at this bar in Seattle where, outside the sun shone, despite my persistent worries about the weather. The other day, at my birthday dinner, my dad said, you have always been a very strong person. I am trying to be that strong person, even though I tend to let Matt be a strong person these days.
I don't know what will happen, though my gut tells me that Matt's mom will pull through. I don't know when I will be home, how I will get there, or what this means for tomorrow and the day after. But I know that tomorrow, and the day after, we'll figure it out together. And the most important thing is this.