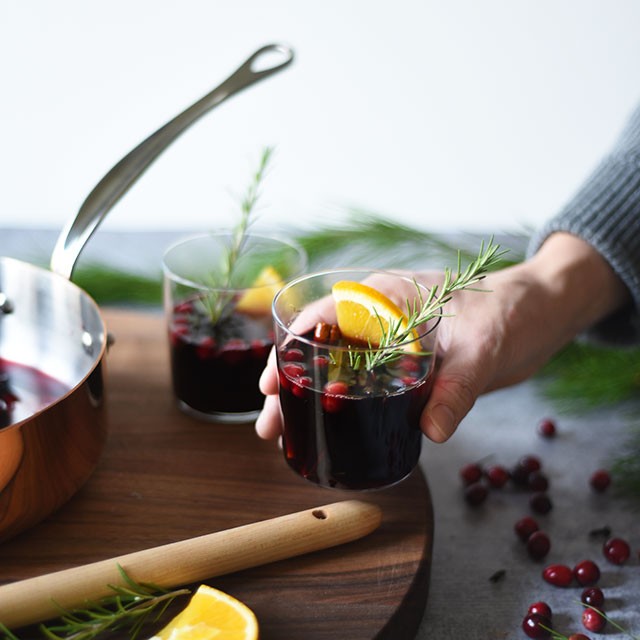 "We travel for romance, we travel for architecture, and we travel to be lost." — Ray Bradbury
Our recent trip to Montreal refilled my cup for travel — just enough to leave me hungry for more. You see, Matt and I have been incredibly lucky to be able to continue to travel (just the two of us) even now that we have three small children. Our travels tend to be brief (the longest was our 10 day trip to Japan!) but they are so energizing.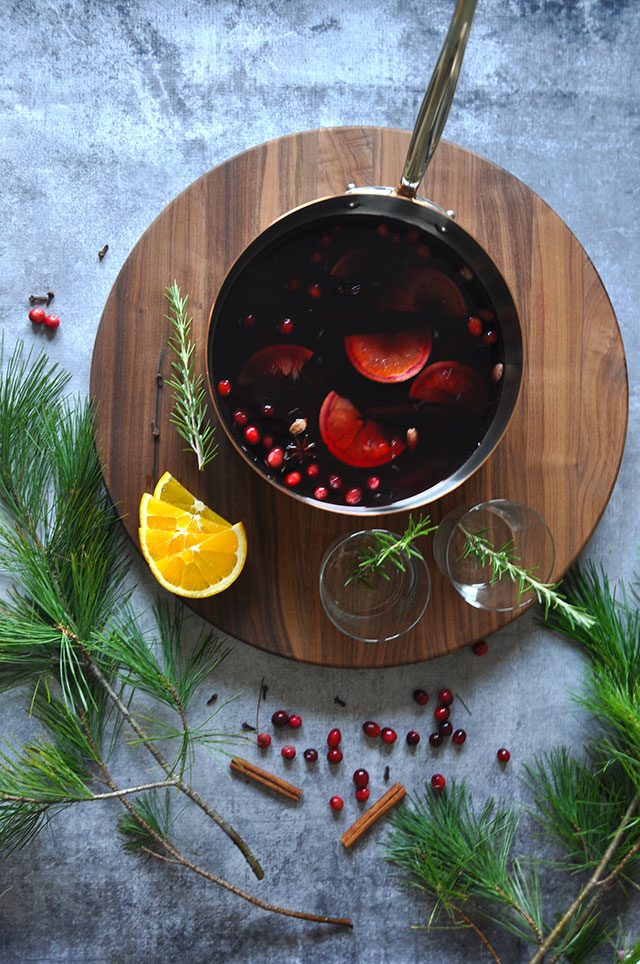 I very much understand the appeal of taking a relaxing vacation now that I'm a mom but man, nothing compares to the sort of travel that keeps you up on your feet all day and leaves you to crash hard into a pillow at the end, when your legs can't carry you further. Like so many recipes, mulled wine transports me to a time when was traveling to — just as Ray Bradbury said — be lost.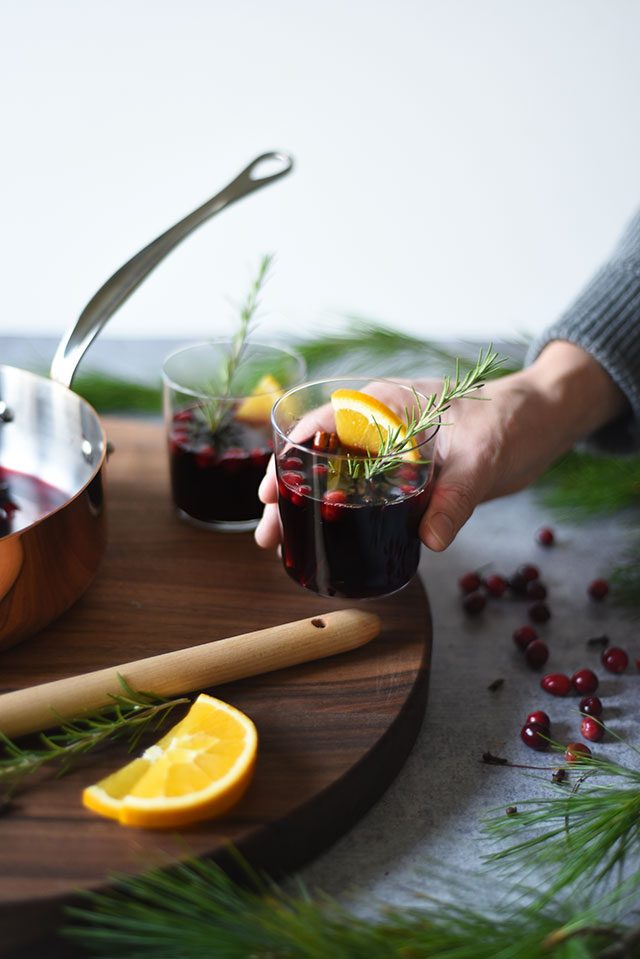 Long before I had children and not too long before I met Matt, my mom asked me if I would be interested in joining her on trip to Europe. She was traveling for a conference for work in London and needed to make a stop in Zurich. I'd been to the former but not to the latter. "Maybe we could also go to Prague?" I asked her. At first, my mom was hesitant: we wouldn't have that much time, and while she had loved Prague when she had been as a young girl, it wasn't on her list of places to go back to. I pushed and she relented and lo and behold, we found ourselves in Prague for a couple of sunny but very chilly November days.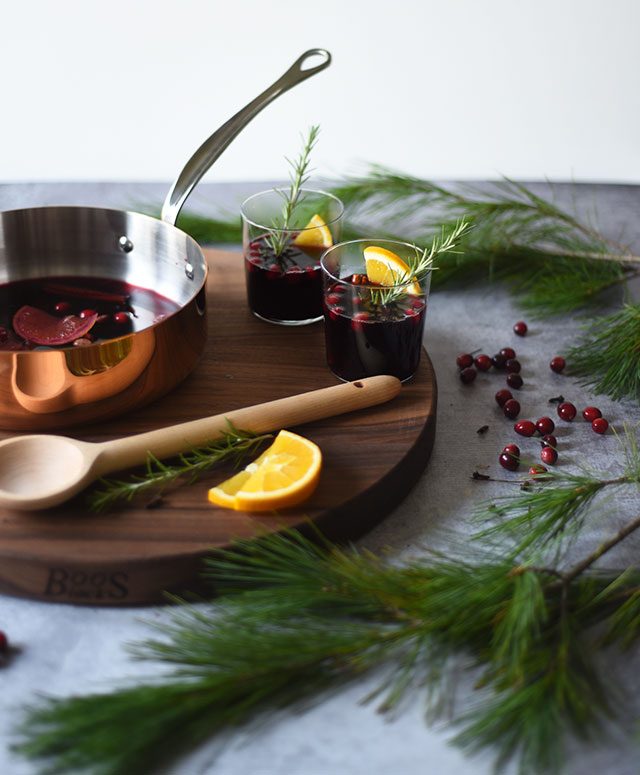 Fresh out of college, my face still had that youthful roundness. My cheeks were perpetually flushed, and I was still alternating between wearing either a bright fuchsia or sky blue linen scarf I had acquired from a street market in Italy the previous year — every single day. The linen pants no longer fit (thankfully) as I had managed to lose some of those gelato pounds in the year I had spent back home in "the States."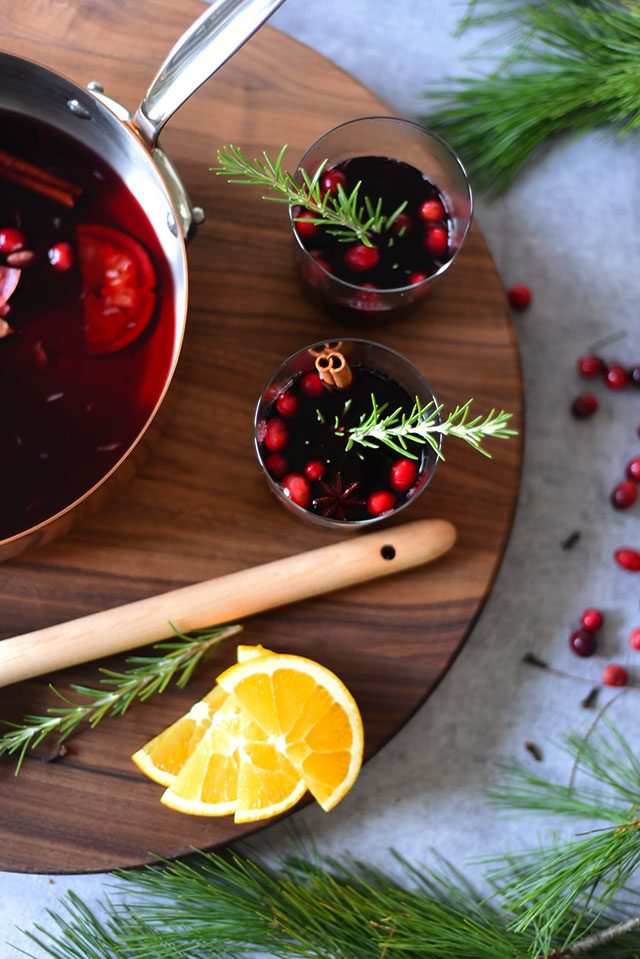 I still look through those photos on occasion, stamped with the dates of our trip in the lower right-hand corner. I remember little of what was going on at work during that time. I was single (and probably stressing about those circumstances), and living in San Francisco, blissfully unaware of just how damn blissful my life was.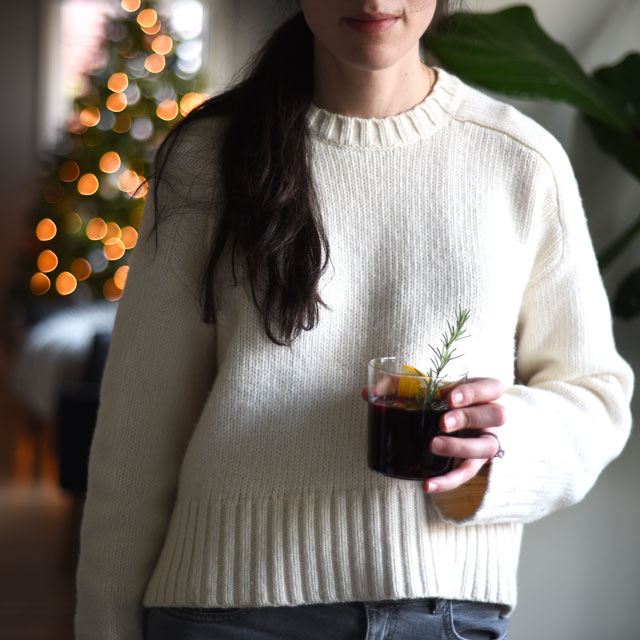 I vividly remember the grandiose architecture, and the meat-and-potato heavy meals. But my favorite memory was a simple one: my mom and I had been wandering around for most of the day and the temperature was dropping quickly. We noticed that seemingly everyone walking around the city square was carrying little steaming cups and the smell was intoxicating. The air was filled with cloves and cinnamon. "Mulled wine!" my mom told me. I had never tried it before. We got ourselves a couple of cups and immediately warmed up. I remember how the warm, spicy liquid traveled down my body,  bringing it back to life. My fingers, frozen inside my mittens, were also revived.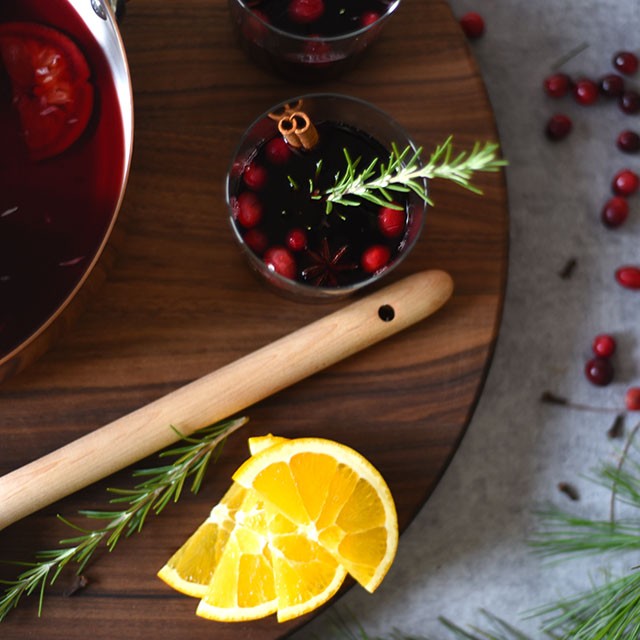 Not having eaten dinner yet, we both got immediately buzzed. We spent the next forty minutes popping into various tourist shops and each bought a ridiculous hat with ear flaps that we immediately pulled over our heads. There we were, mother and daughter, donning these silly matching hats, wandering around Prague with our mulled wine, laughing hysterically among the twinkling lights of the city. It was — and still is — one of those magical moments that I'm so lucky to have had. To have shared. Because for me, travel really is about sharing.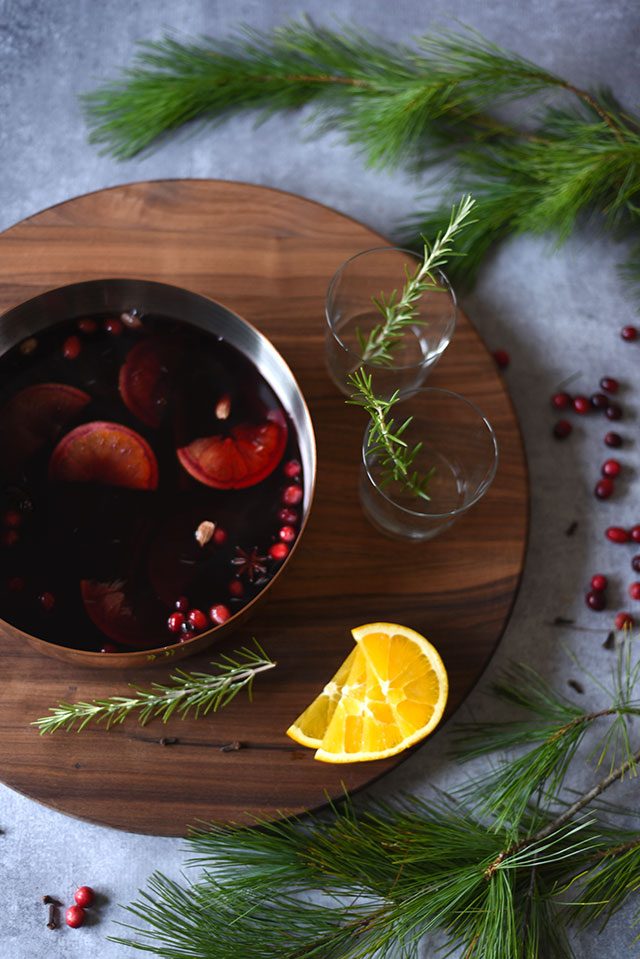 I know that traveling will be different with children — and even without. Because I've changed, our circumstances have changed. But I do hope that Bradbury is right. That it's there for us when we need to get lost a little.
Mulled Wine
1 bottle of red wine (cabernet, syrah, or pinot noir)
4 slices of orange, cut in half (into half moons)
1/4 cup of fresh cranberries
10 cloves
6 cardamom pods
3 star anise
1/4 cup of sugar
3 cinnamon sticks, plus more for garnish
fresh rosemary sprig, for garnish (optional)
Combine all of the ingredients in a large pot and bring to a boil. Lower the heat and simmer for about 10 minutes. Serve immediately. Garnish with a cinnamon stick and/or rosemary sprig (optional).
Looking for something less boozy this holiday season? Try this Sparkling Cranberry Shrub.
Cookware: Mauviel, Cutting board: John Boos, Sweater: Everlane, Peasant Spoon: Schoolhouse Electric