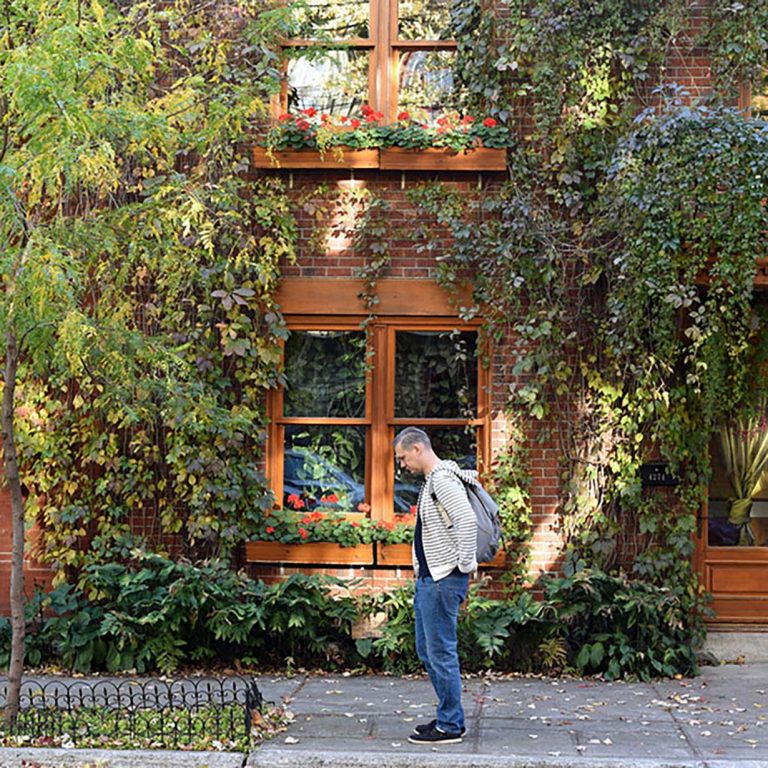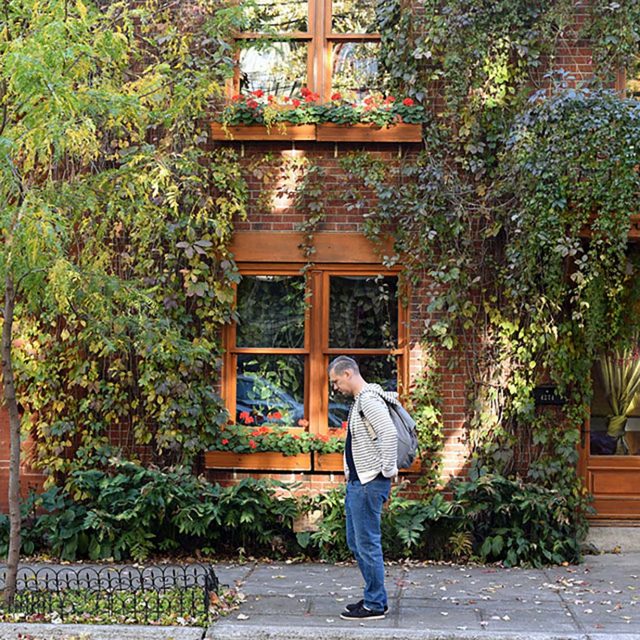 This is a sponsored post in partnership with Tourisme Montréal and QuébecOriginal. All words and opinions are our own. Thank you for supporting the brands that help us do what we do!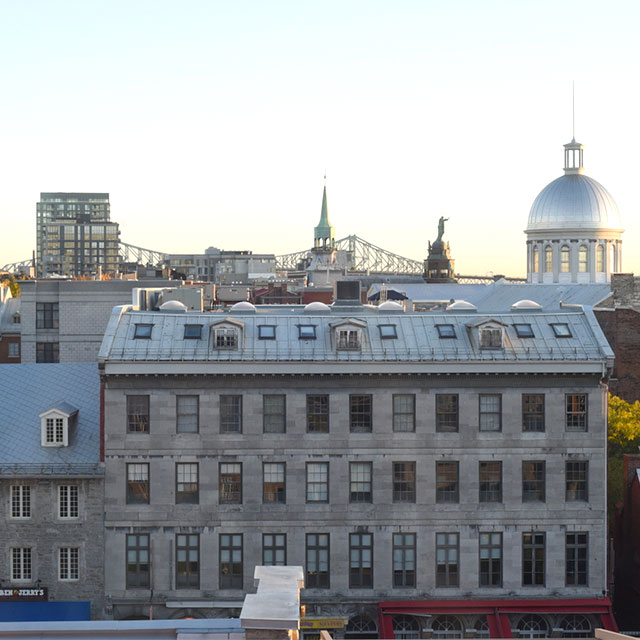 Montreal. Where do I begin? This French-Canadian city has been on my list for years and I was thrilled to have finally gotten the opportunity to visit a few weeks ago. Our trip began with just a slight snafu: on our way to the airport, Matt realized that his passport had just expired. Breathless, we rushed over to the passport agency in downtown Seattle in the hopes of getting an updated passport so we can still make the trip and lo and behold, he had a new passport in his hands in under two hours and we were rebooked on a flight that left 7 hours after our original.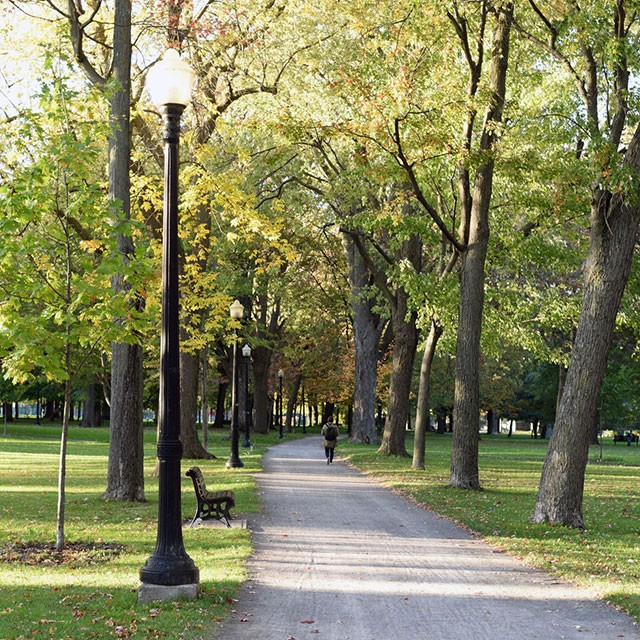 If you're ever traveling through Seattle, you now know that you can get a day-of passport, if you're in need of one! Once we got to Montreal, we hopped into a bat mobile-like taxi and scooted over to our hotel for a few hours of sleep before exploring the next morning. I woke up and went to Heaven, otherwise known as the Hotel William Gray. My only regret is that I didn't get to sleep any more in that big, comfy king bed, since we only had a few days in the city. The view from our hotel room (of Old Montreal, decked out in all its fall beauty) was breathtaking.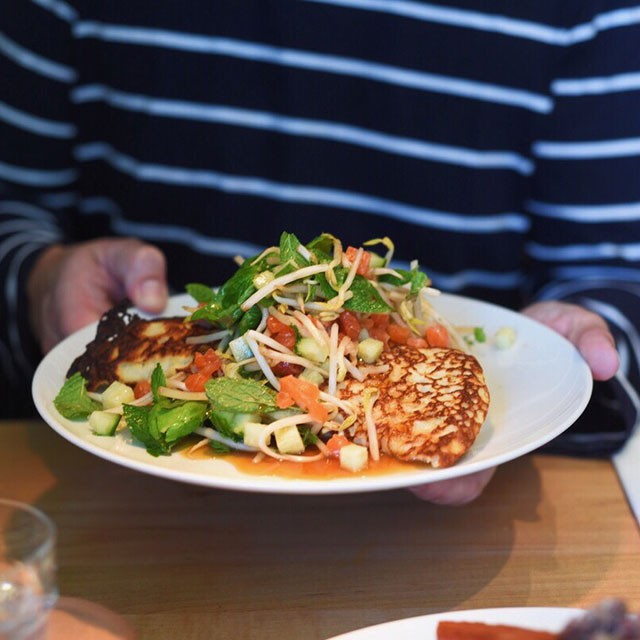 After just a few hours of wandering around (first, with our wonderful tour guide, Anne-Marie, who introduced us to Dispatch Coffee and dropped a lot of knowledge about the city's murals), it was clear: this city is a mix of European charm and Brooklyn cool.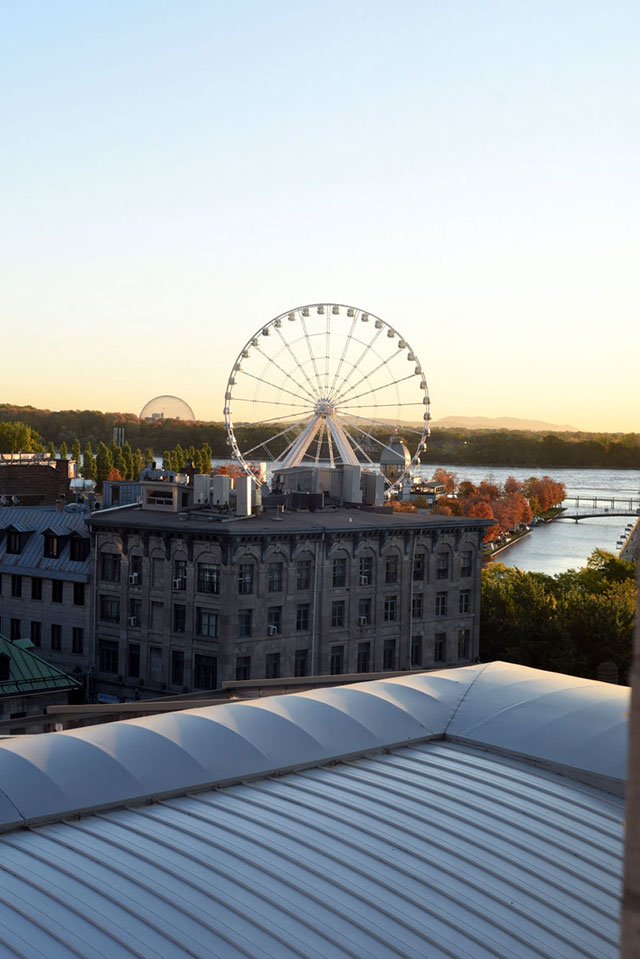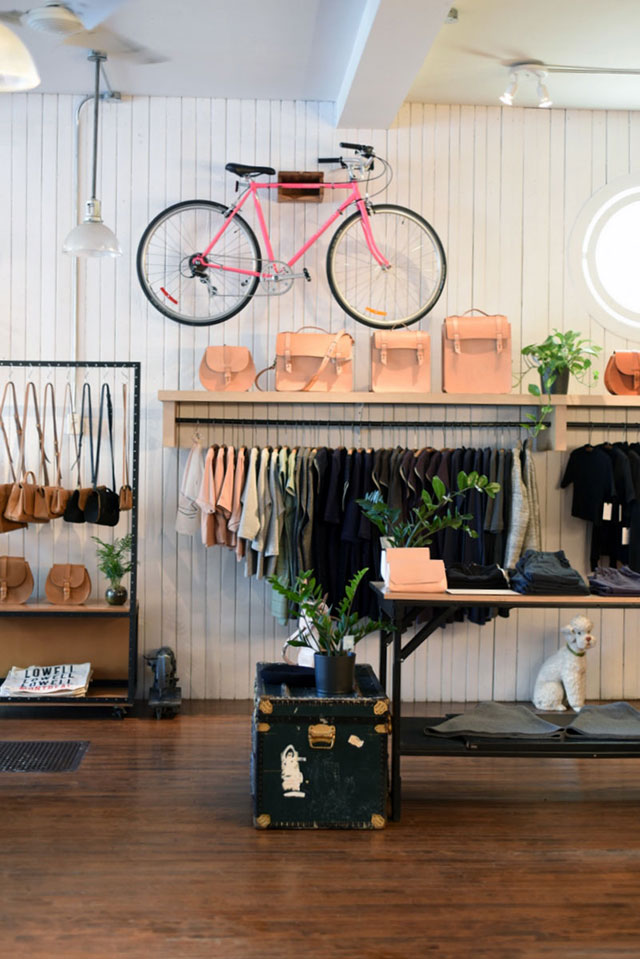 Each neighborhood has something unique to offer: Old Montreal, the stately architecture and history; Mile End, home to the best bagels and record stores; Mile Ex, diverse cuisines, a mix of cultures, and excellent boutique shopping; and Little Italy, oozing charm and featuring one of the best outdoor markets I've been to. I kept telling Matt that I wished I was always hungry because everywhere we went, there was good food to be found.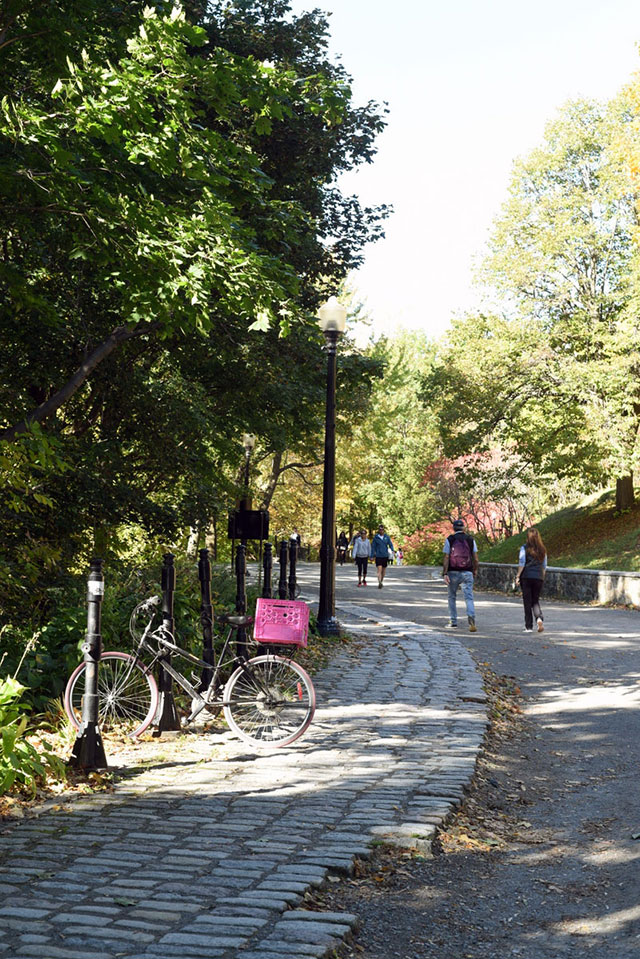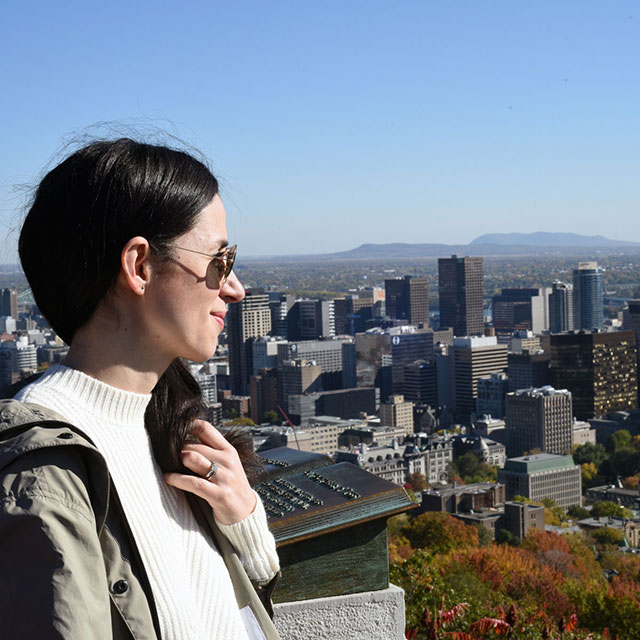 Sweater gifted by Sezane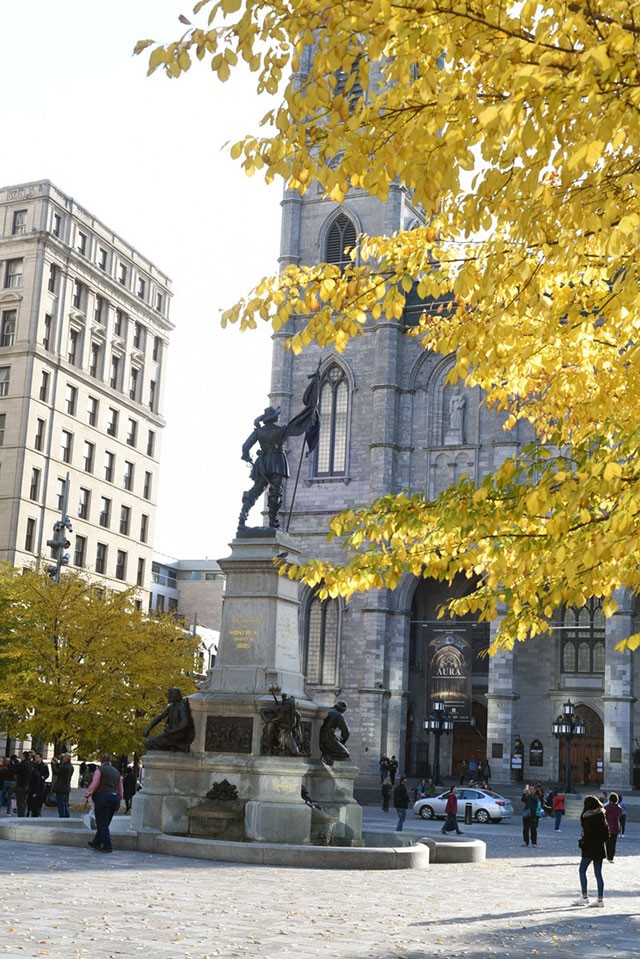 I was thrilled to learn that Montreal has some of the best Jewish food in North America (we learned this, early, while feasting at Arthur's Nosh Bar). The city also has rich Portuguese, Italian, Pakistani, Indian, and French communities, meaning that ethnic food isn't hard to come by.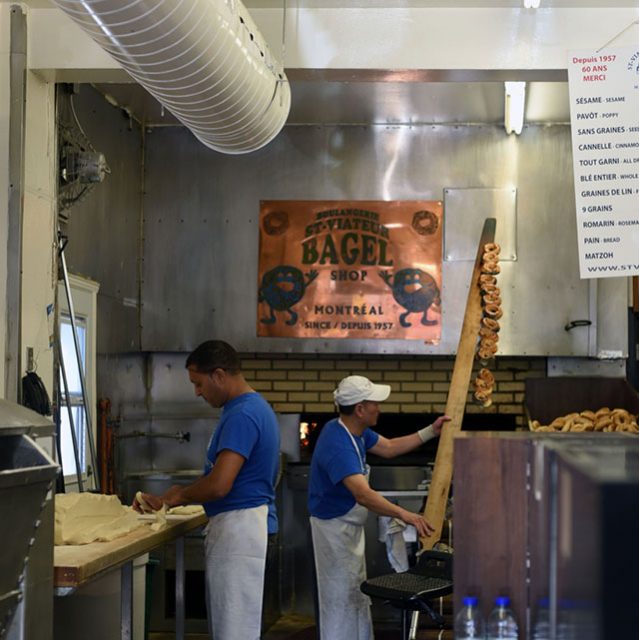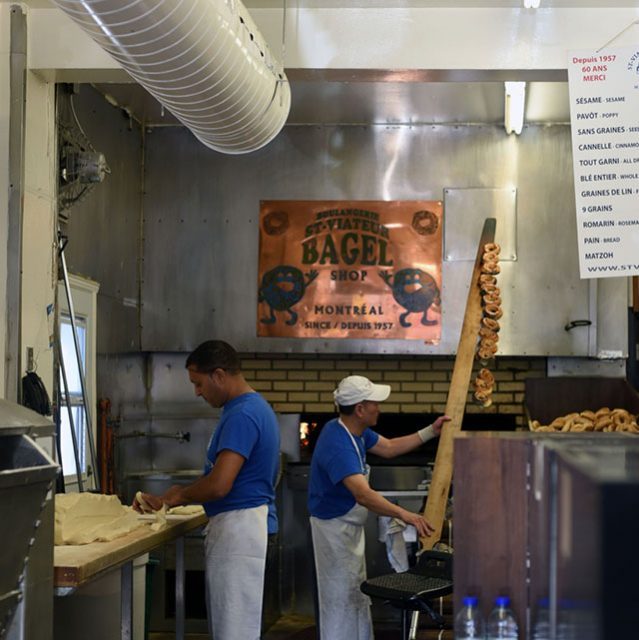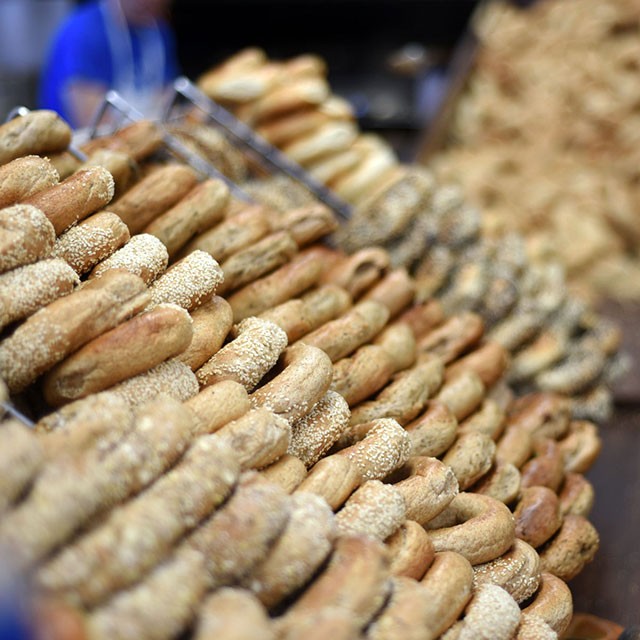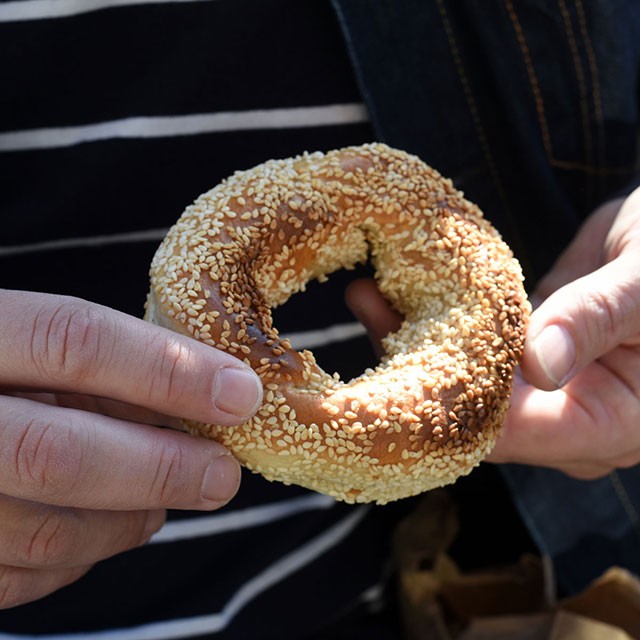 Of course, we had to pick up some famous Montreal bagels from St-Viateur Bagels. Ask any local and they'll go on and on about the best bagel in town (some claim it's Fairmount Bagel, others St-Viateur). I'll take both, personally.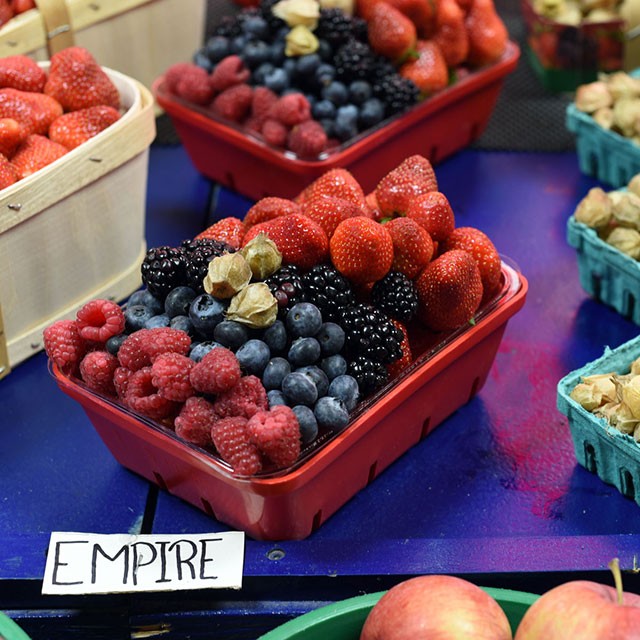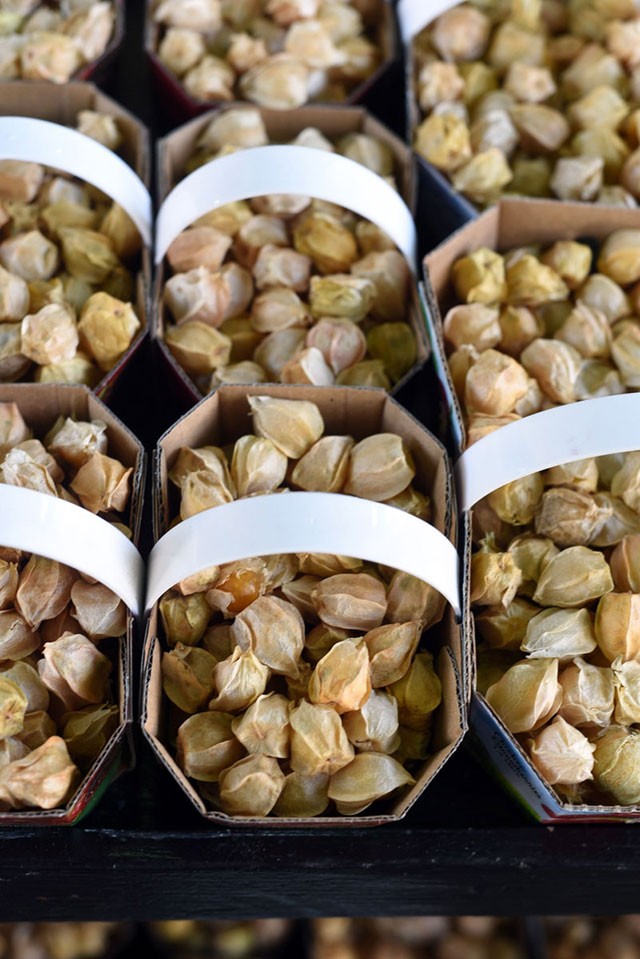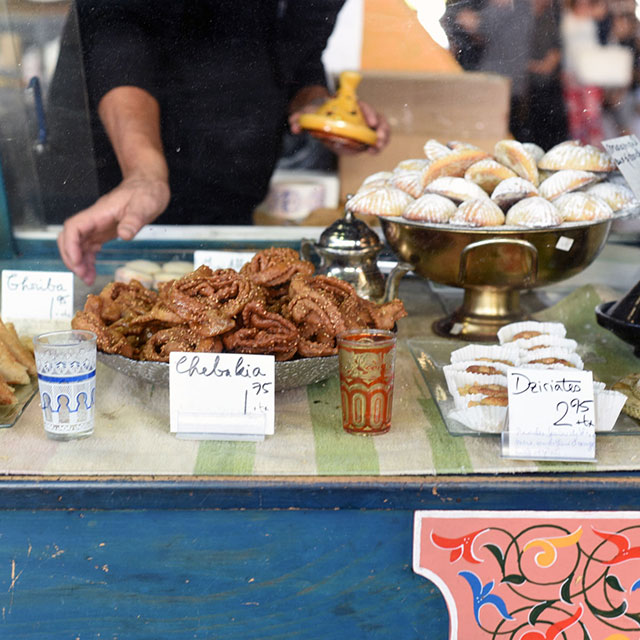 On our long walk to the Marche Jean-Talon, through the city's Little Italy neighborhood, we picked up nostalgia-infusing Pastéis de Belém from a Portuguese bakery. And on another day, we were blown away by the flavors of a Vietnamese breakfast crepe at the charming Lili.Co restaurant (owned by a husband-and-wife team whose daughter is named Lili).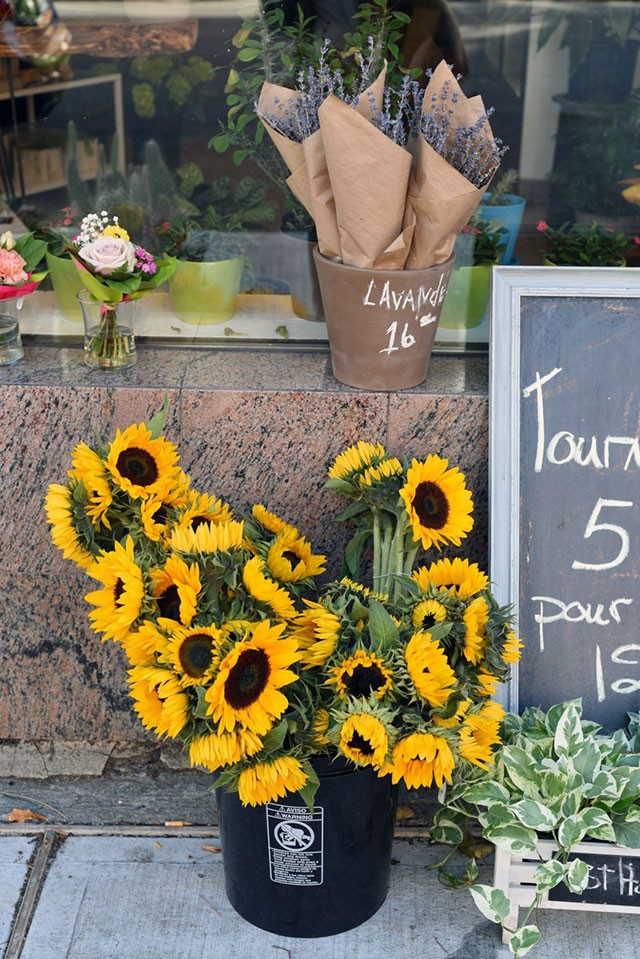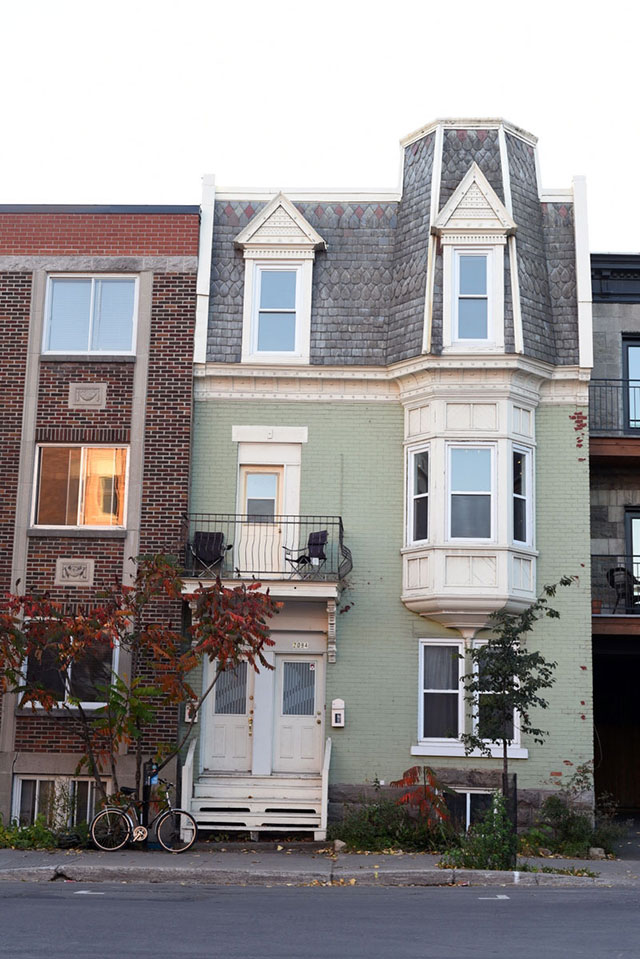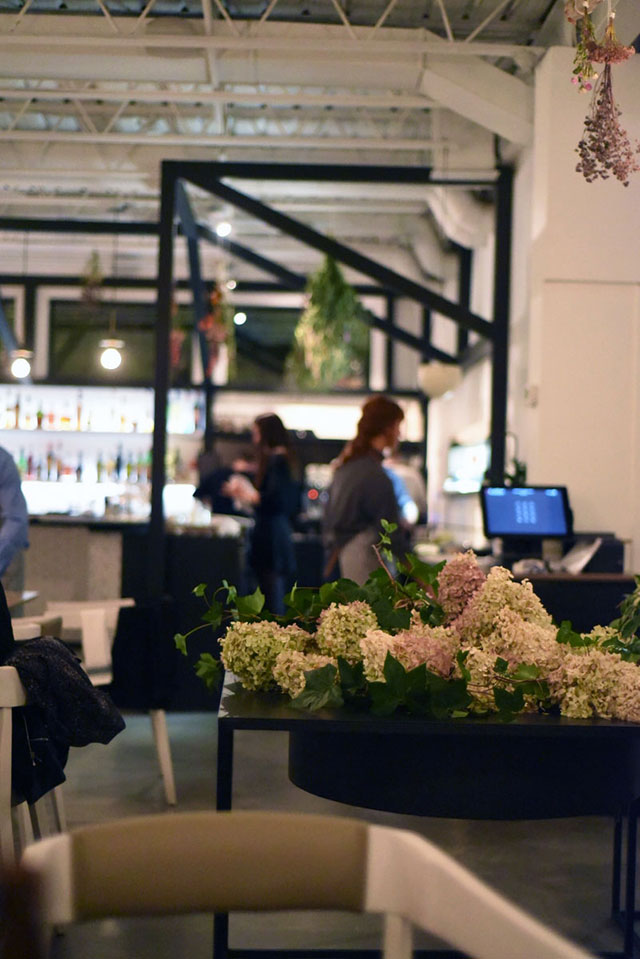 We learned that Montreal is a city that oozes charm and hospitality, where everyone is proud of Arcade Fire and Leonard Cohen (there are two larger than life murals devoted to the legend), and where farm-to-table eating is definitely a thing. As Americans, we were reminded of how warm and open our Canadian neighbors are: always ready to help, curious, and so well-traveled.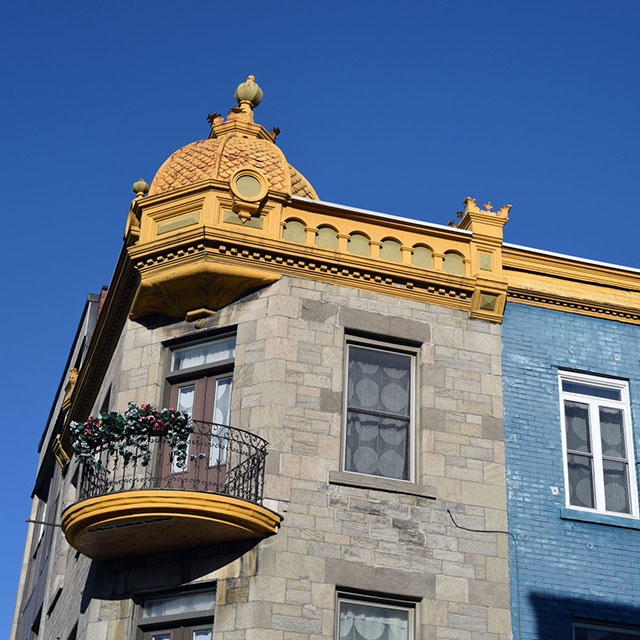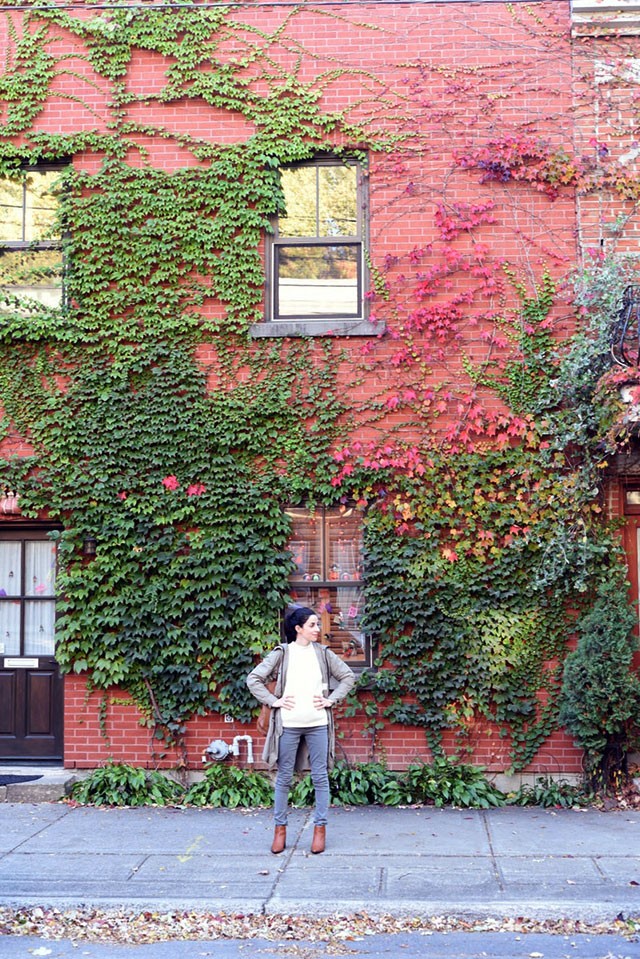 Montreal checked off all of our boxes for a fabulous international vacation: there was endless wandering (to the point where my legs literally started to get sore), delightful surprises (like the evening on which we we stumbled upon short film clips projected onto various buildings throughout Old Montreal), and exciting little discoveries (like the speakeasy tucked into an alley, down a set of stairs leading down from a nondescript door).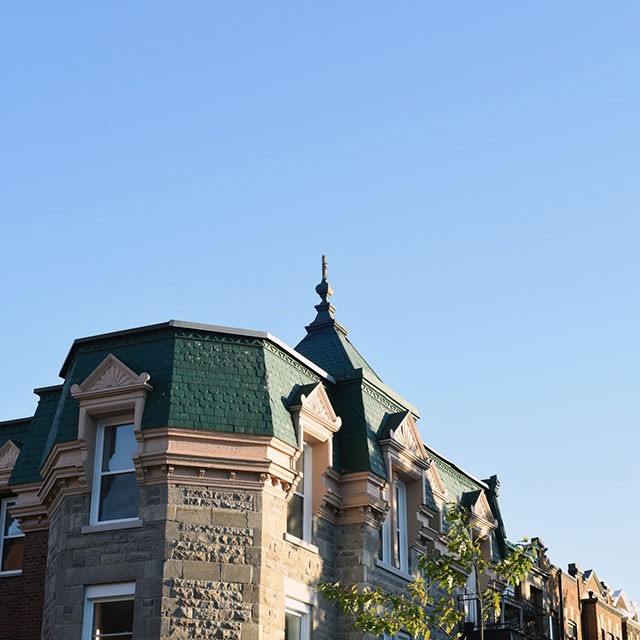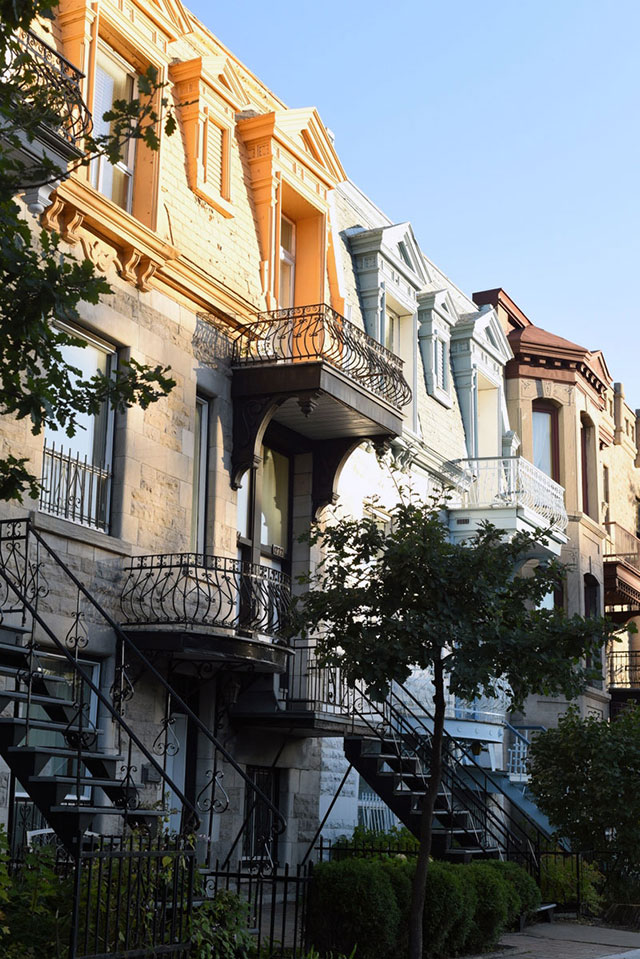 One evening, while we were enjoying a mind-blowing dinner at Hvor restaurant, where the cocktail of the evening was made with mezcal, chartreuse, honey, lime juice, and fennel ash, we spent half the night engrossed in conversation with a couple seated next to us. Another afternoon, we ran into our friend's brother.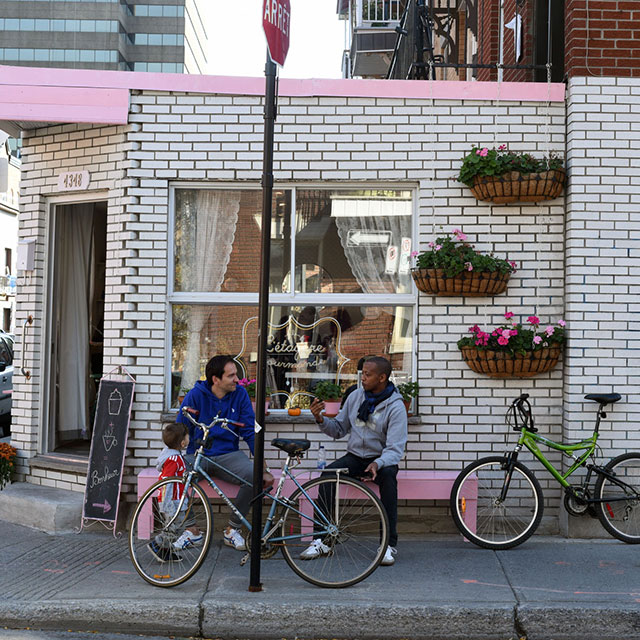 We happened to luck out with the weather, too, sneaking in just before the chill and rain, yet making it just in time to see the incredible fall colors on every street corner and, of course, in Mount Royal Park. The stars aligned, it felt like. The only thing we wished for was more time.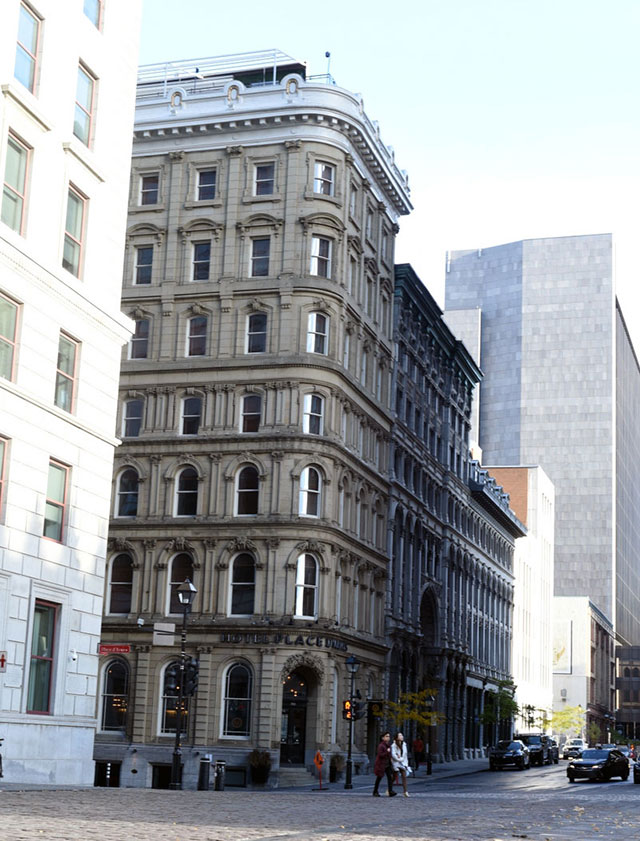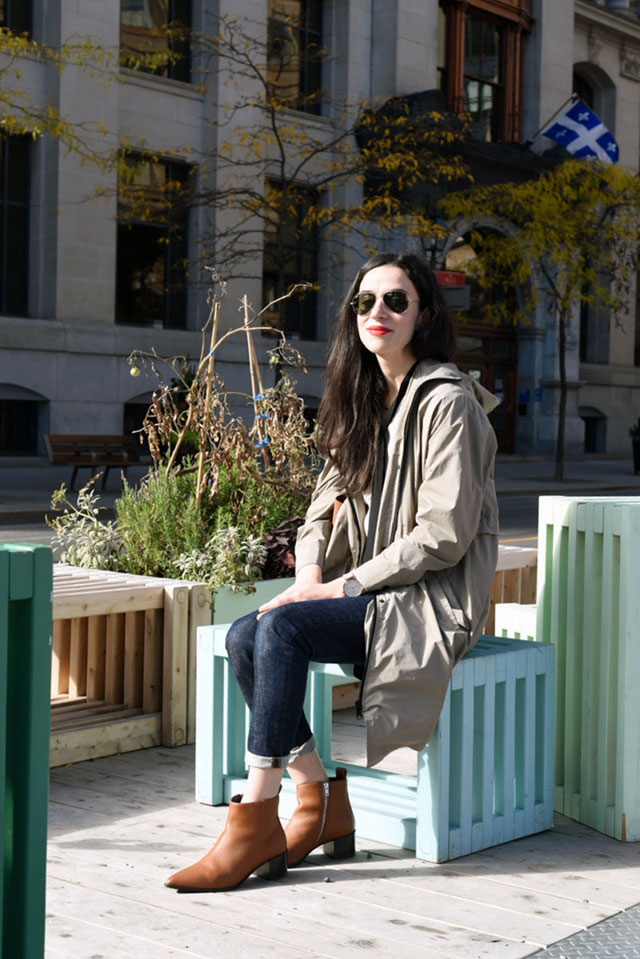 Boots gifted by Everlane
Stay
Hotel William Gray: this ultra-hip hotel is situated in Old Montreal, and is the perfect place to park your bags for a few days. From here, you'll have easy access to everything in Old Montreal, and can also walk to Little Burgundy, home of a number of ultra cool restaurants, a delicious bakery (recommended to us by Tara from Seven Spoons!), and music venue where Japandroids recently played. The views from the hotel are to die for, food is solid, and rooftop bar is worth a visit. Not to mention, the comfiest bed ever.
Drink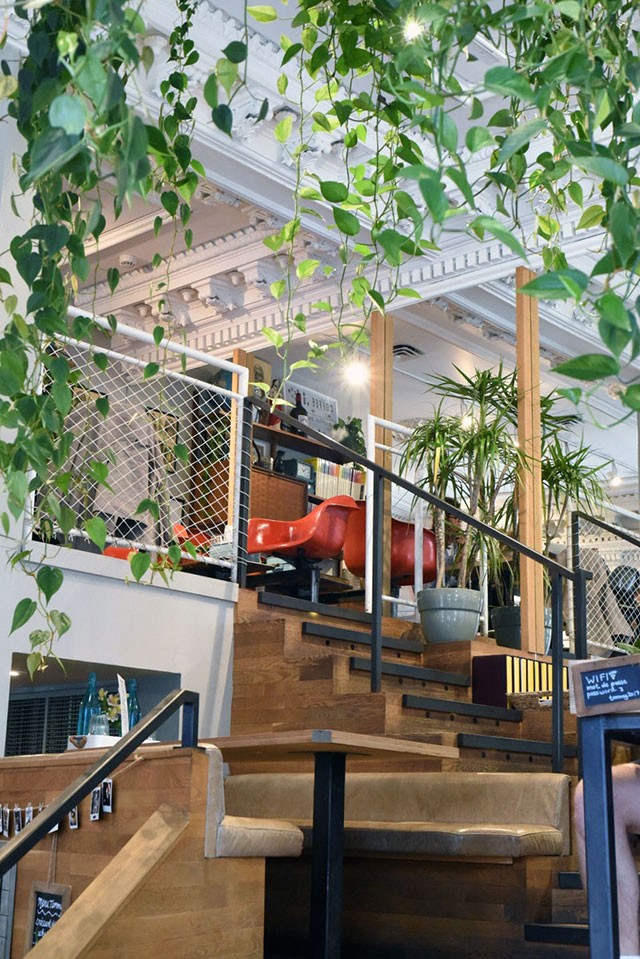 Dispatch Coffee: we were lucky enough to spend a few hours with Anne-Marie, who runs "non touristy" food and bike tours throughout Montreal and trust us when we say, this lady is COOL. She knew all the hot spots in the city, including where to find the best pour overs, AeroPress, and iced coffee. Stop here while you're wandering around the Mount Royal neighborhood.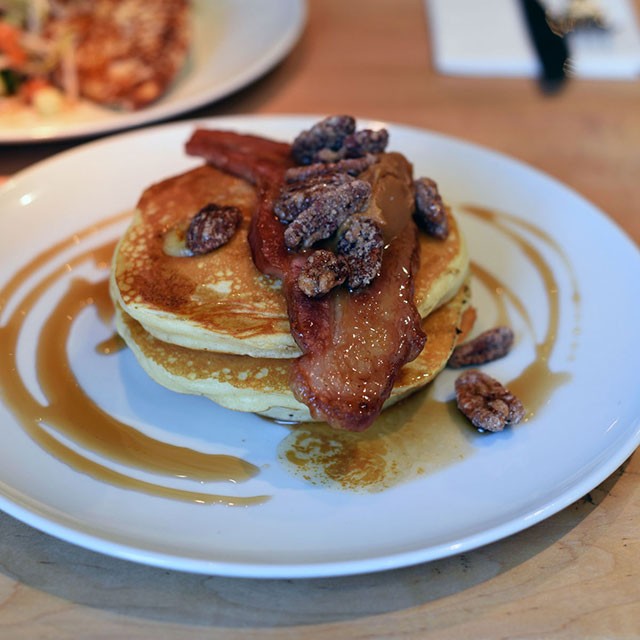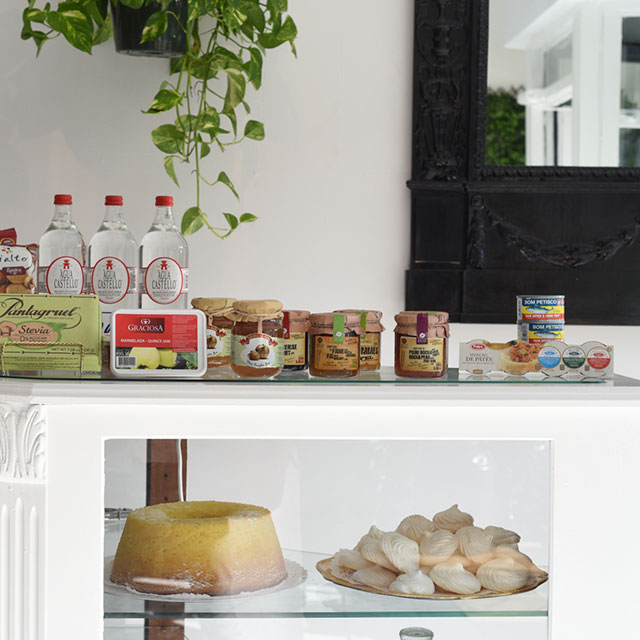 The Coldroom: this speakeasy bar reminded us of one of our favorite bars in San Francisco, Bourbon & Branch. Go to the unmarked door, ring the bell, and walk on down for some creative drinks and a cool atmosphere.
Crew Collective: this coffee shop and co-working space, situated in an old bank, is gorgeous. Sadly, it was closed for a film shoot so we only got a peek inside, but it's on our list of places to go back to.
Tommy Cafe: the bohemian dream! This coffeeshop offers multi-level seating and is literally covered in jungle-y vines. There's also breakfast (like avocado toast) and Wi-Fi. It's definitely the spot for people watching, catching up on a few emails, and getting away from the cold.
Eat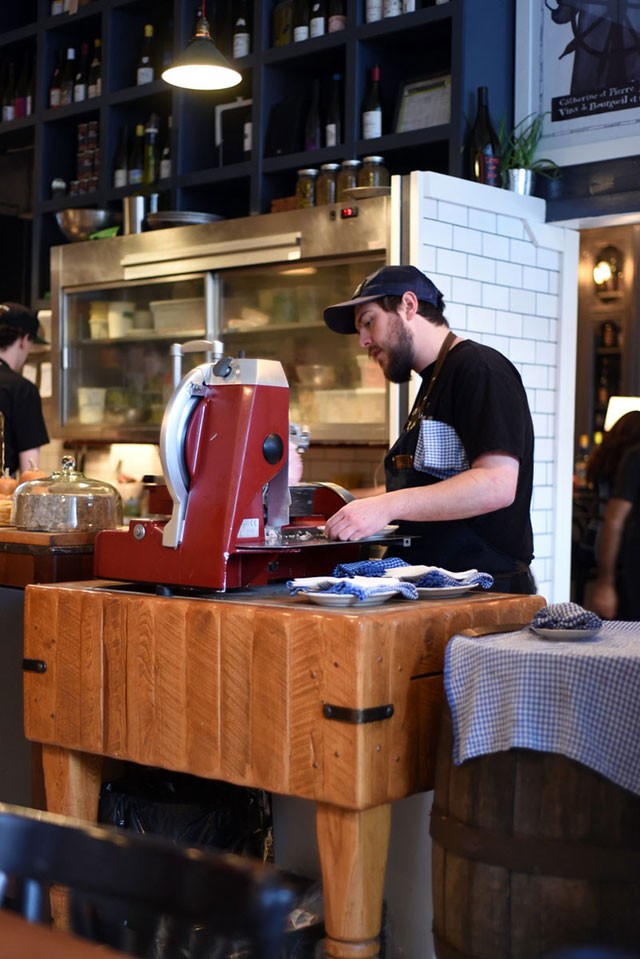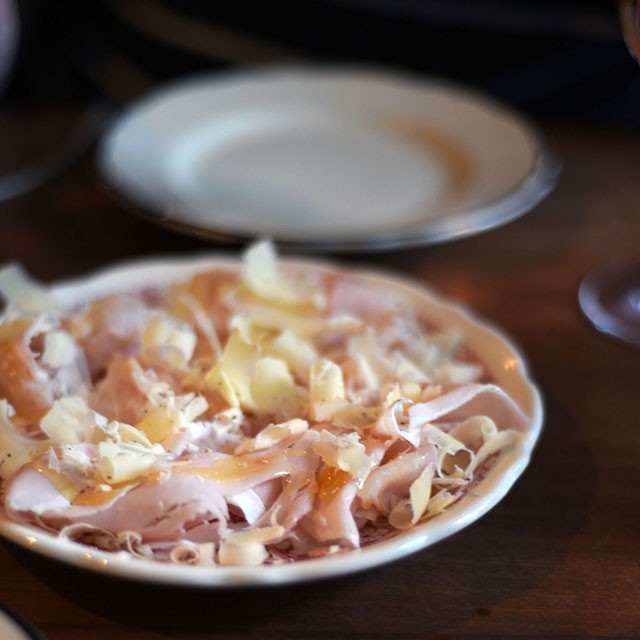 Hvor: our first dinner in Montreal did not disappoint. This is definitely a spot to treat yourself as the menu largely revolves around multiple-course tasting menus (with or without wine pairings). Unique ingredients are sourced both locally, as well as brought in from around the world. The dishes change regularly, as do the inventive cocktails.
Lili.Co: We came here for brunch and were immediately reminded of the early days in our relationship, when we dined at Dennis Leary's San Francisco legend, Canteen, where the chef cooked every dish himself and changed the menu regularly (save for one phenomenal vanilla bean souffle, which was always on the menu). Here, too, the dishes rotate, but the crowd favorites (like the Vietnamese Crepe) remain. The wonderful Stephanie from Tourisme Montreal informed us that the chef-owners visit the Marche Jean-Talon daily to pick up ingredients, and named the restaurant after their daughter (how sweet)! This place had us at the deep green walls and the open kitchen.
Le Vin Papillon: without exception, every single person we talked to (American and Canadian) insisted that we visit this wine bar, and it did not disappoint. Per Tara's recommendation, we ordered the white ham that's smoked out back, the puffed "gnocchi," clams, and a beautiful tomato salad. The food isn't what you'd call "heavy" but if you're up for an adventurous evening with wine and mouth-pleasing nibbles (not to mention, a great scene), this here is the spot.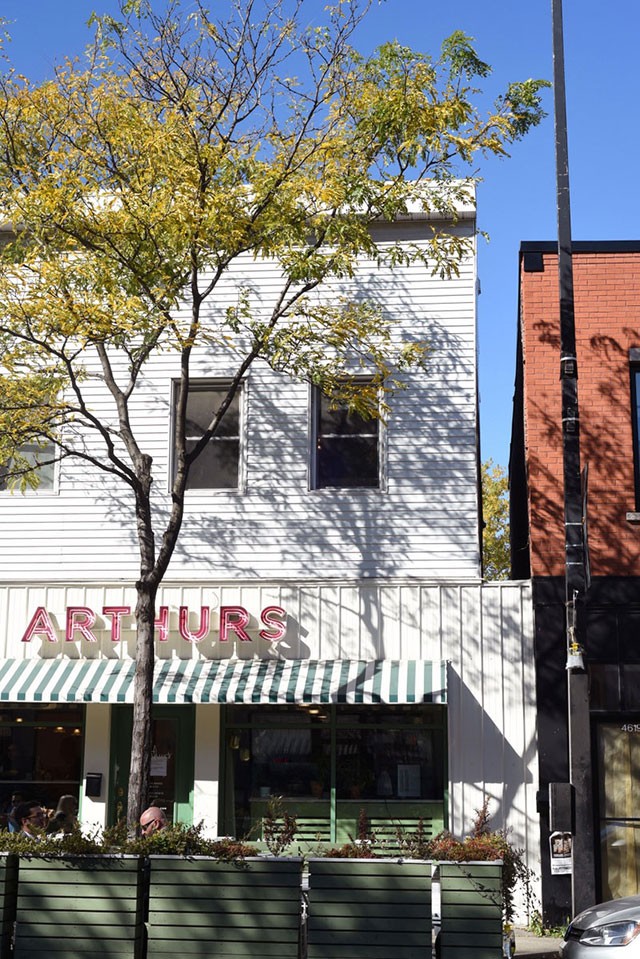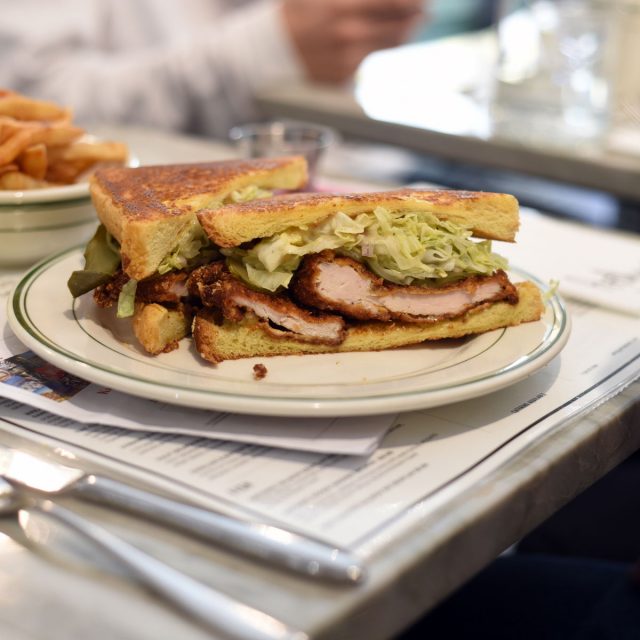 Arthur's Nosh Bar: straight up coolest place where you can have a latke smorgasbord. If you're looking for some legit Jewish food, there are definitely more low-key places to pick up your smoked meats and such, but this would be on my lunch/brunch list on the regular if I lived in Montreal, without question. A few doors down, there's a tasty-looking gelato place, and you're just a few blocks away from the subway.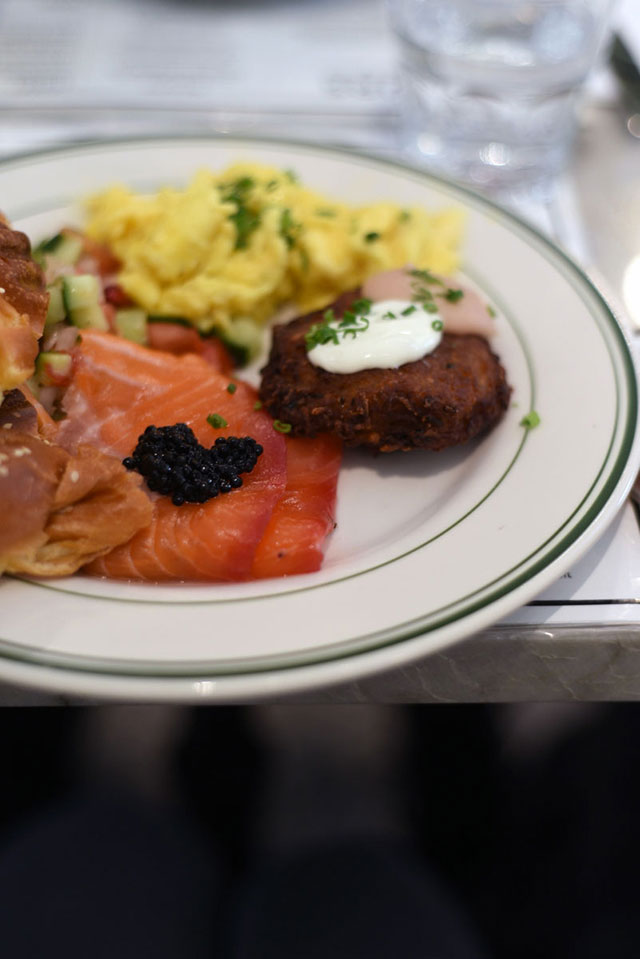 Le Cartet: a wonderful, casual spot for brunch after walking along the port. This place was PACKED. They don't take reservations on the weekends, but the line goes pretty fast. The portions are hearty, the mimosas are good, and the atmosphere is loud. Gosh, it made me miss going out to eat for breakfast. There's something about going out to breakfast/ brunch that really makes you feel alive.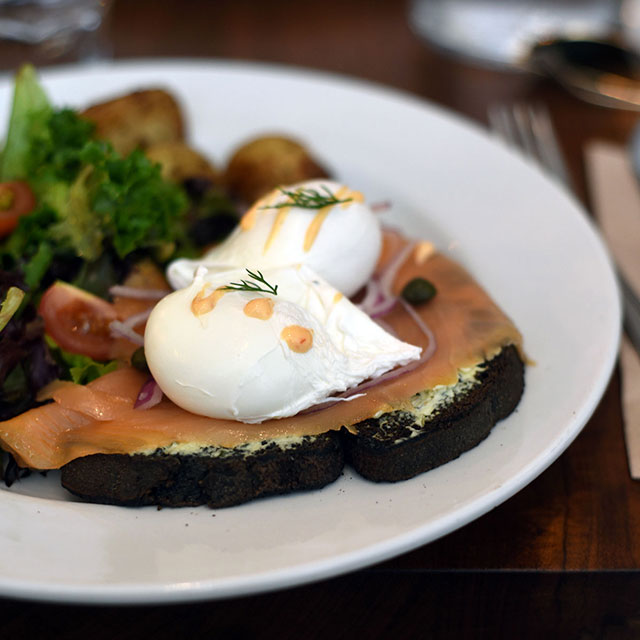 Olive and Gourmando: seriously good sandwiches and pastries (not to mention, excellent taste when it comes to the music they were playing). We grabbed some treats here to go for our flight and I have to say, my veggie sandwich was perhaps the best I'd ever had (There were pickled beets! And real spice/flavor!). Definitely a great place for a quick pastry or lunch.
Patrice: This bakery (Tara's favorite!) reminded me of being in Paris. Everything is beautifully displayed in glass cases. The cakes look too pretty to eat, until you take a bite…We eyed another passerby walk in *just* as they were closing and made our move, too. So glad we did because the little chocolate cake was well worth the trek back to our hotel.
Marche Jean-Talon: you must, must make a stop at this incredible outdoor market. Stroll through the produce stands and take in all the colors. And pick up tasty treats from vendors and be sure to stop in La Fromagerie Hamel. You can sample a ton of different cheeses (hint: this is an excellent spot to grab your Mount Royal picnic fare).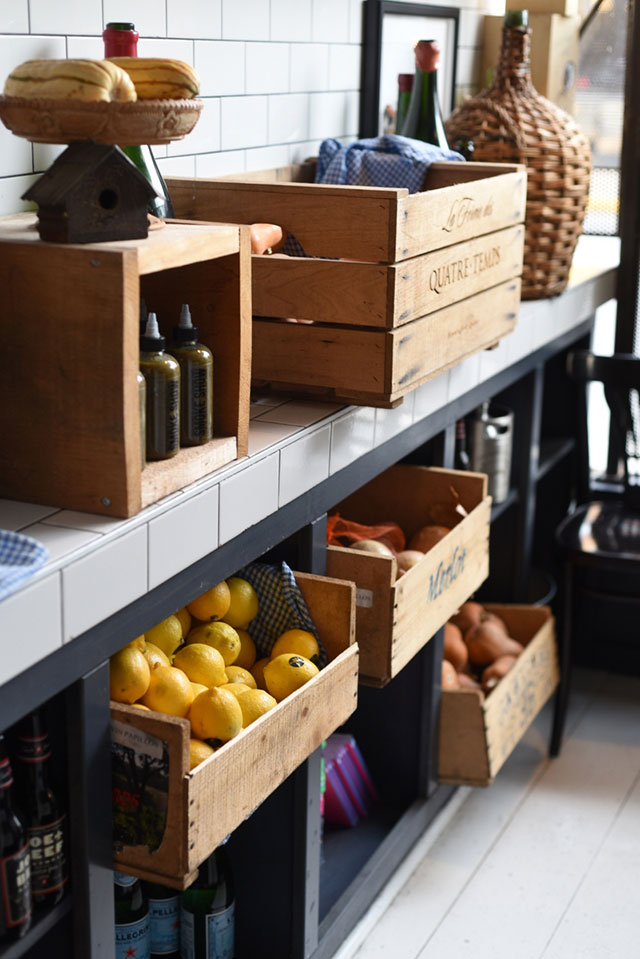 La Fromagerie Atwater: great little cheese shop in Atwater Market, with a fine selection of craft beers, maple syrup, and maple butter.
Saint-Viateur Bagels: you haven't had a bagel until you've had a Montreal bagel. When I asked the girl behind the counter what the "traditional" way of eating these was, she said, "hot and plain." I listened, and I did not regret it. At less than a dollar, we each got two (poppy seed and sesame) but I so wish I got more, and even more wish I could have these shipped to my house in Seattle.
Montreal is a food city, so it's hard to cover everything. We got so many incredible recommendations for restaurants including Barroco, Le Bremner, Agrikol (Arcade Fire's Haitian spot) Lawrence (for brunch), and Gemma (for pizza).
See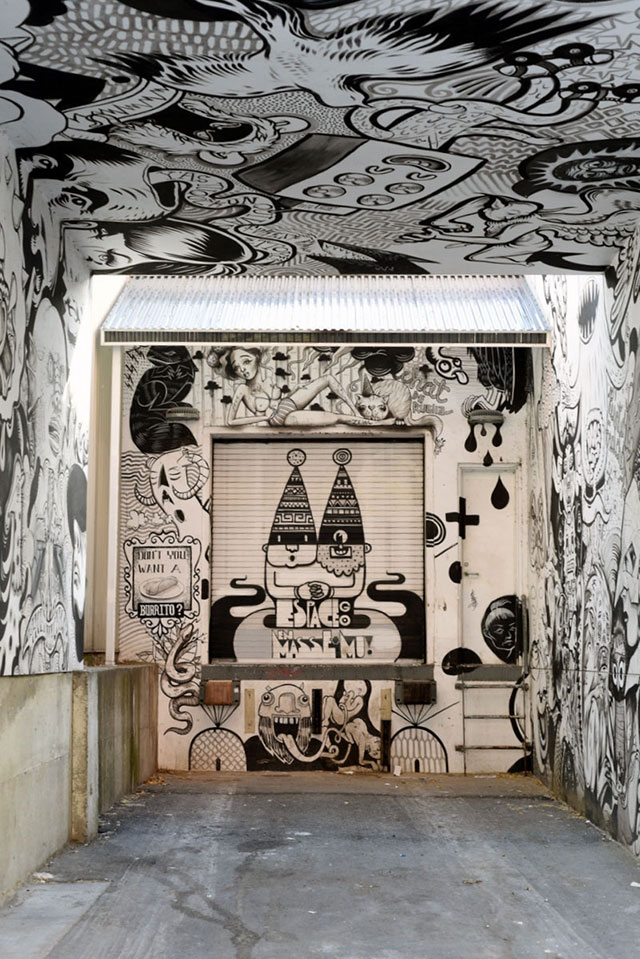 The murals around the Plateau Mont-Royal Neighborhood. It seems like everywhere you look, down every alley, there's a mural. Around this neighborhood, in particular, be on the lookout for colorful art (more than 80 murals, and counting), which is commissioned for the city's Mural Festival.
Mount Royal is a gorgeous park with walking trails and incredible views of the city. If you have access to a car (or a rideshare), get yourself up here for an hour or an afternoon.
We loved strolling along St Laurent Blvd, which is packed with wonderful shops. Lowell makes beautiful leather bags and accessories, if you're looking for a gift or splurge for yourself.
Lachine Canal and Atwater Market: open since 1933, Atwater Market is smaller than Jean-Talon, but quite charming. Here, you can grab yourself some food to eat (we discovered ground cherries, which we ended up nibbling on throughout the trip). There's also a great shop (La Fromagerie Atwater ) where you can pick up a variety of (local) craft beers. A hop skip away is a lovely bike path along the Lachine Canal.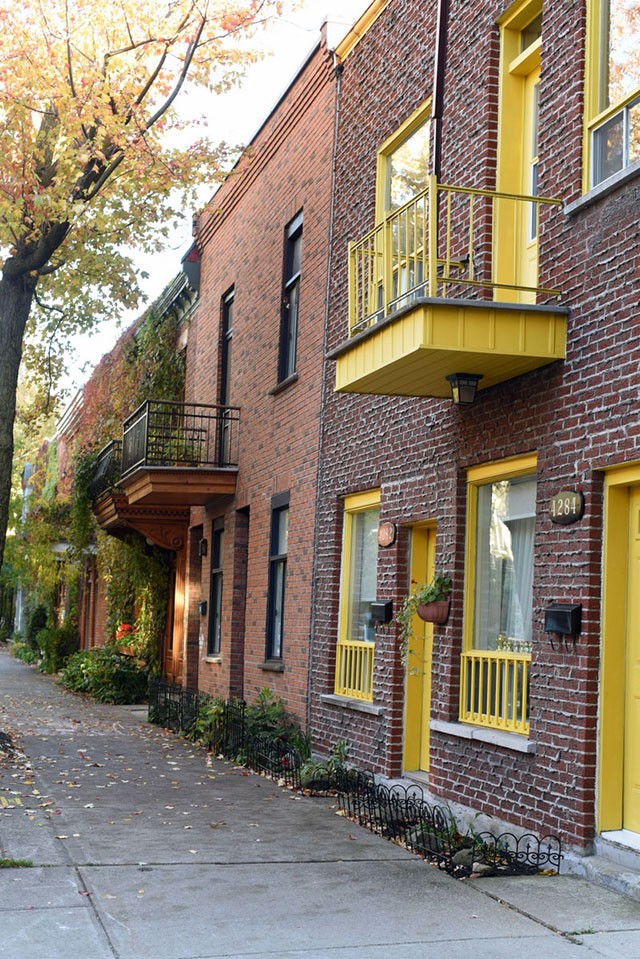 Looking for the best record stores to visit when in Montreal? Check out our 5 favorites.
This is a sponsored post in partnership with Tourisme Montréal and QuébecOriginal, who helped us out with flights, accommodations, and some of our meals. All words and opinions are our own. Thank you for supporting the brands that help us do what we do! 
Thank you, also, to Hvor restaurant, who hosted us for a fabulous farm-to-table experience, and Hotel William Gray, who hosted our stay.