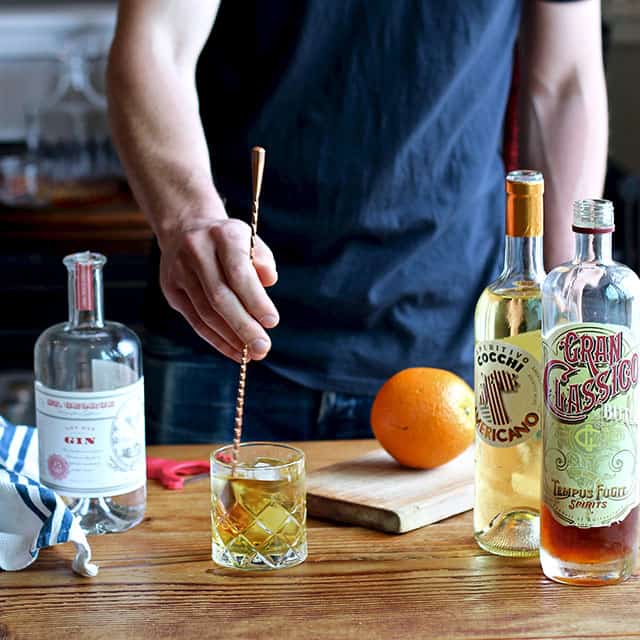 It's Negroni Week, and to celebrate, I'm revisiting one of my favorite drinks for any occasion. I wrote about the classic Negroni last year, and it's still my go-to choice for any night that I feel like having a cocktail at home. The balance of bitter, sweet, and spirit is easy to enjoy, and lends itself to simple variations based on whatever ingredients or recipe you prefer.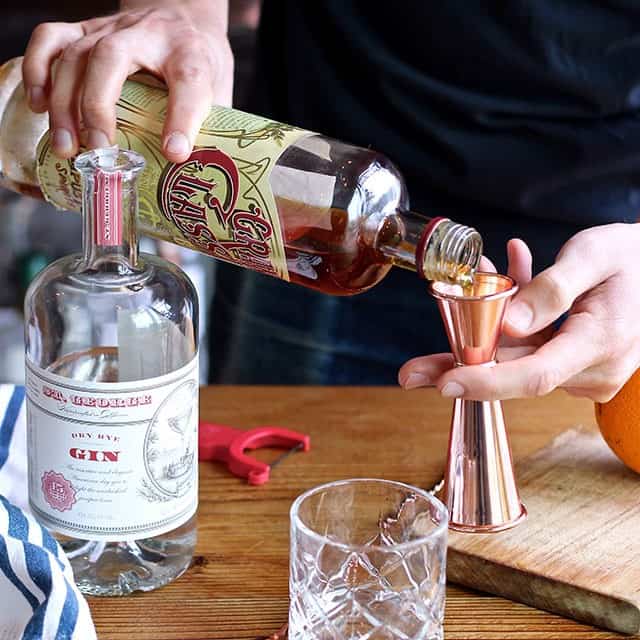 It was actually a variation of the Negroni that cemented my love for a certain local distillery. A few years ago, I was invited to spend the day at the award-winning St. George Spirits with distillers Lance Winters and Dave Smith. My friend and I were shooting cocktail videos at their awesome location in Alameda for our blog Bread&Gin, and after getting a tour (highly recommended), we got a sneak peek into their mad-science distilling process.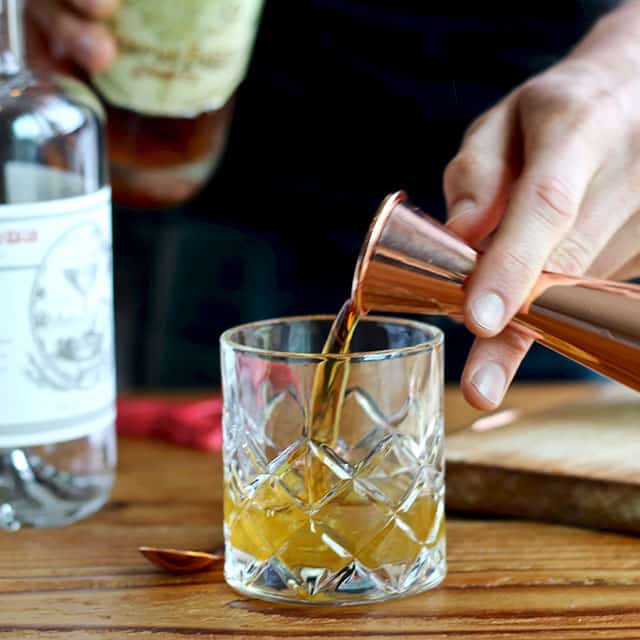 It was around this same time that I realized I needed to experiment with new styles of gin beyond the London style dry gin that I had become familiar with. Genever style gin was quickly drawing my interest— the malt flavor initially reminded me of whiskey, my first love. St. George's Dry Rye Gin is similar to Genever, but is made from 100% rye instead of the common mix of rye, corn, and wheat. This gives it a spicier kick that allows it to play well in many classic whiskey cocktails. Not ones to hold back, it also packs a heavy punch of juniper and caraway.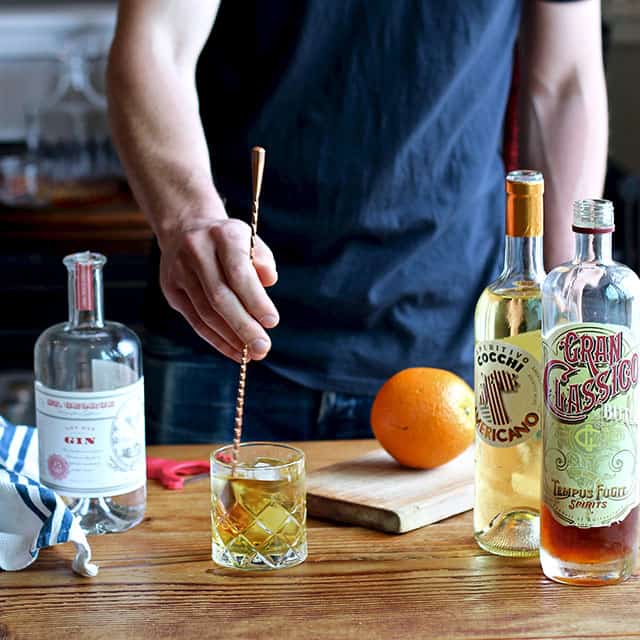 Every once in a while, when I feel the need to pour a Negroni, I'll end up deciding on a variation of the drink called the Winter Sun, which features St. George's Dry Rye Gin and was first concocted during that fateful distillery visit before returning to a fog-engulfed city. Check out the video for the recipe (Lillet was used originally), which includes a blow torch cameo set against some gorgeous views of the Bay. And when you're done, watch this other video we made, where I square off directly with Lance in a cocktail showdown. Spoiler alert: more torches!
The Winter Sun is a great next step for anyone who enjoys a Negroni but is looking for something different. And as the San Francisco "summer" fog rolls in, the aptly named Winter Sun will warm you from the inside, giving you a little respite from the bitter cold. (If you're reading this from warmer climates, consider yourself lucky.)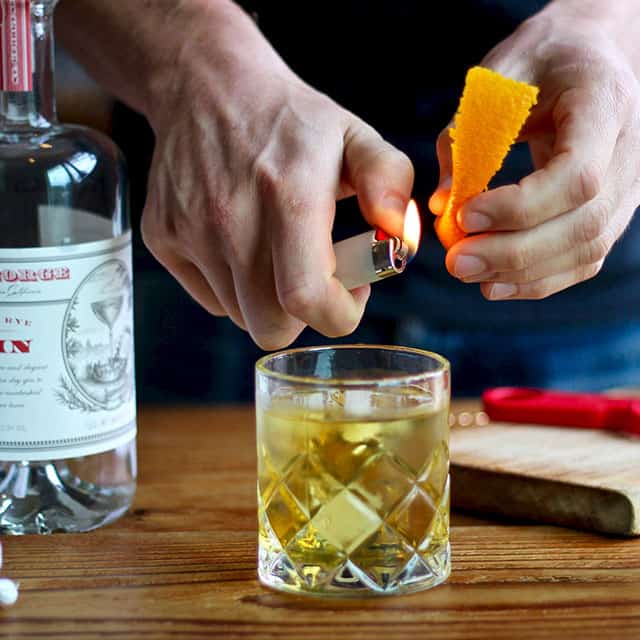 Glass
Recipe
1.5 oz St. George Dry Rye Gin
.75 oz Tempus Fugit Gran Classico Bitter Liqueur
.75 oz Cocchi Americano (or Lillet Blanc)
Optional saline drops to taste (1/8 teaspoon table salt dissolved in 1 tablespoon of water; start slowly, you can always add more!)
Orange peel garnish (try a flamed peel for show)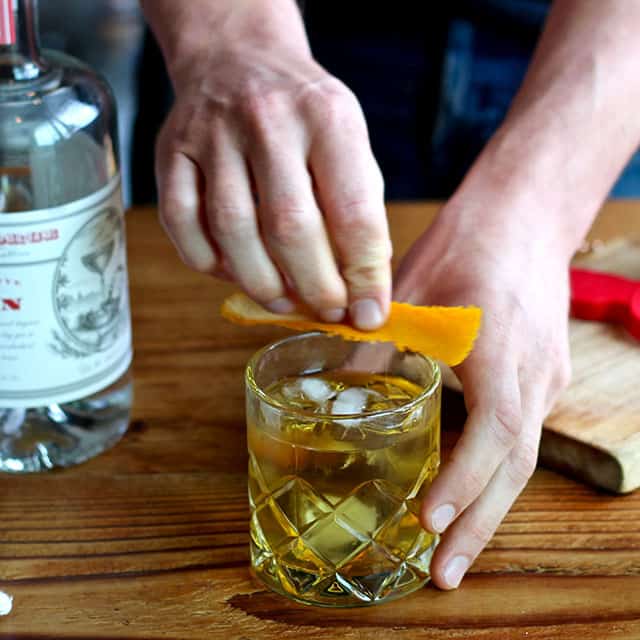 Combine all liquid ingredients into the old-fashioned glass. Add ice (I like to use 1-inch cubes to get some additional dilution) and fill the glass. Stir the drink to combine all the ingredients for about 10 seconds. Add garnish and serve. (Some bartender lingo: Making the drink directly in the final glass is called "building the drink.")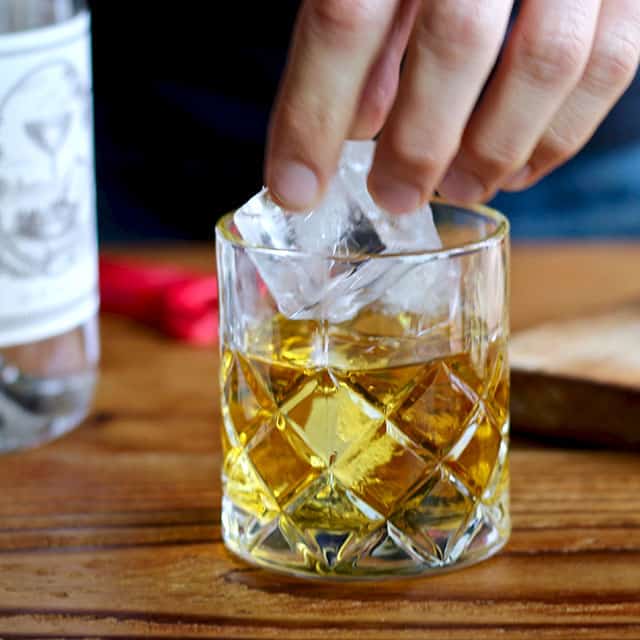 Photography and styling by Hannah Levy.