For many imbibers, coffee and alcohol go hand-in-hand (or head-in-hand if you've had a few too many the night before!). Many of us who share interests in cooking good food and drinking good cocktails have come to extend the same ritual with regards to coffee.
I've slowly acquired several of the items mentioned in Kasey's post, Better Brew: The Coffee Gift Guide, and have found myself back into the habit of enjoying a cup of coffee each morning. While I love the variety of coffee that is available around me today, my bank account is starting to get concerned about the number of artisanal coffee shops opening in my neighborhood (see why here).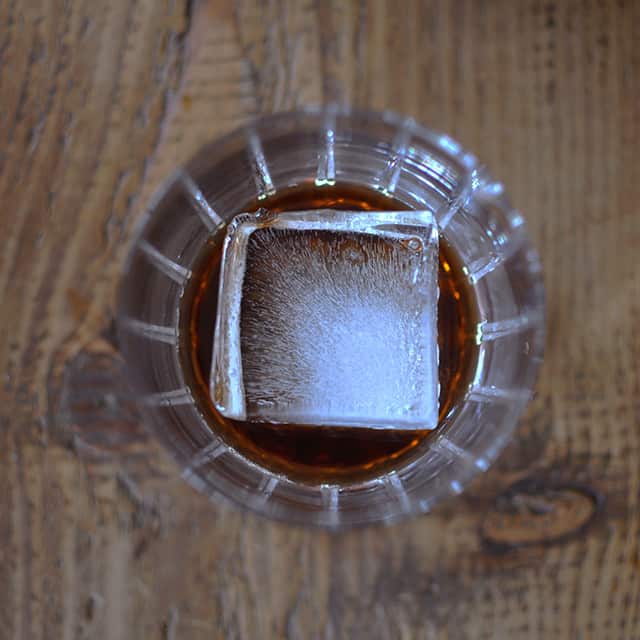 It's no surprise that exotic coffee beans are starting to make their way into alcohol. With new products on the market, Matt and I thought it would be interesting to explore a few variations to the typical coffee liqueur that we've grown up seeing stocked in our parents' home bar (cough cough, Kahlua). We tasted several products, and these two came out on top:
Firelit Coffee Liqueur (Batch #8)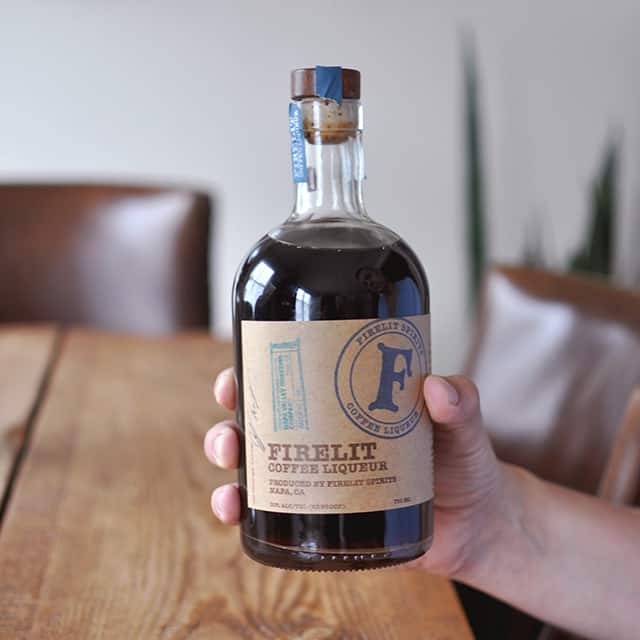 I first tasted Firelit back in 2011. I remember it so vividly because it was the first coffee liqueur that I had ever tasted and liked as a standalone ingredient. It was also higher in alcohol content.  Each batch uses different beans from a single origin. This batch was made in collaboration with Napa Valley Roasting Company. Imagine a boozy cold-brewed coffee that isn't too sweet. Delicious on its own or in a cocktail. Each batch makes only 2,000 bottles, so get them while you can.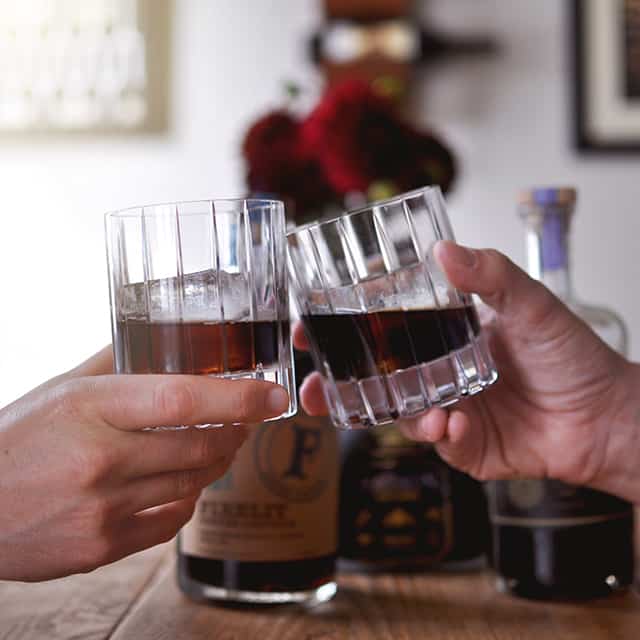 Recommended recipe (other than a White Russian):
Rise & Shine (Created by Darren Crawford of Bourbon and Branch)
1 oz. Firelit Coffee Liqueur
1 oz. Brandy
.25 oz. Maple Syrup
2 dashes Old Fashioned Bitters
Garnish with an orange peel
GLASS
Add all liquid to an old fashioned glass. Add a large cube and stir until chilled, approx. 10-15 seconds. Gently squeeze the orange peel with the orange side facing down to release the oils into the drink. Rub around the rim of the glass and drop into the drink.
St. George Spirits' NOLA Coffee Liqueur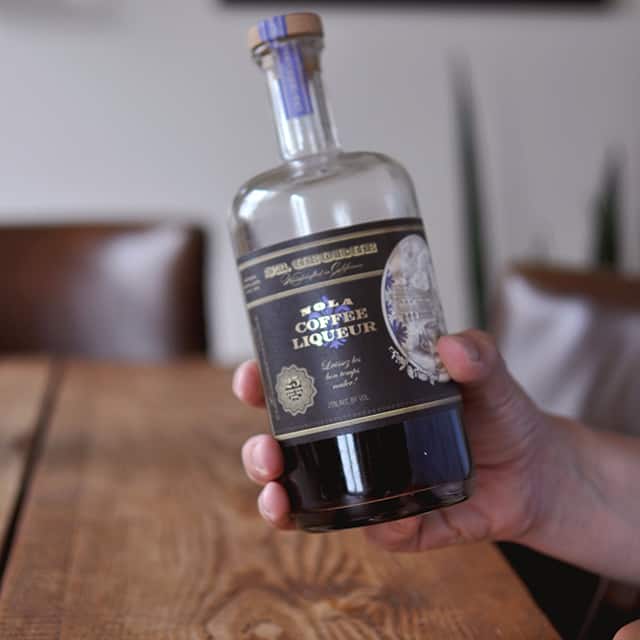 The best way for me to recall memories of time spent in New Orleans is to sip on a cup of chicory coffee. Instantly, I'm reminded of the music, people, and food that I've enjoyed there over the years (see my post on New Orleans here). Distiller Dave Smith uses Ethiopian coffee beans for his liqueur and a cold-brewing method similar to Firelit (fun fact that I learned in researching the the liqueurs: Firelit's first two batches were actually distilled at St. George Spirits!). It's a bit sweeter on the palate when compared to Firelit, but not candy-sweet. You'll enjoy the delicious notes of coffee as you sip it neat or in a cocktail.
Recommended recipe:
Wanderlust (see full post here)
2.5 oz rye whiskey
.5 oz St. George Spirits' NOLA coffee liqueur
Bar spoon of maple syrup
Orange peel spiral
GLASS
Combine the first three ingredients in a mixing glass (like this one, if you're feeling fancy) or a pint glass. Fill the glass with ice. Stir until chilled (10 seconds at least). Strain the drink into a chilled coupe. Using a channel knife like this one from OXO, press firmly into the orange and make at least one full circle around. Wrap the peel around the bar spoon to get a tighter spiral. Drop the peel into the drink.