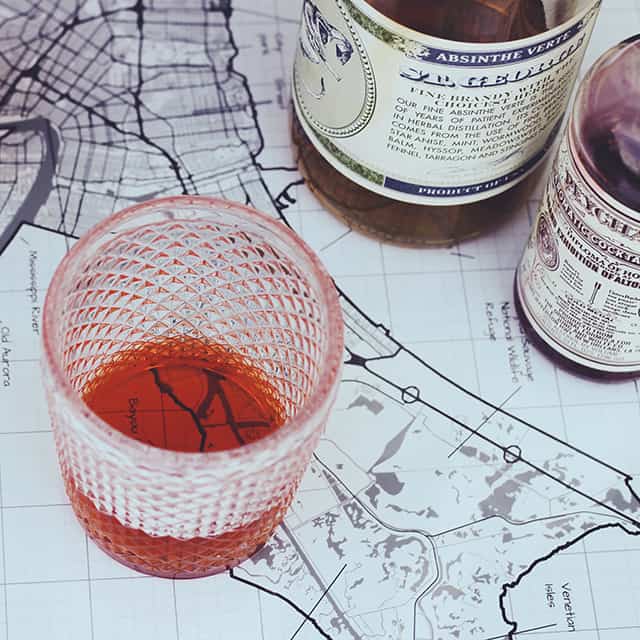 Live music, po' boys, crawfish, daiquiris, Abita beer, and Sazeracs. If you don't manage to fit all of these in when you visit New Orleans, you're doing it wrong. If you're planning a trip to the Big Easy (perhaps you're considering Jazz Fest in late April/early May?), here are some tips for good eats and drinks, based on some personal experience.
The first thing you'll notice is how the sound of music spills into the streets, and that everyone is wandering around trying to decide what their next meal or cocktail will be. While it's quite the spectacle, I'd suggest that you do yourself a favor and avoid Bourbon St. like the plague — unless you enjoy the idea of a sidling up to the likes of belligerent bachelor(ette) parties at places like Tropical Isle, where people are drinking neon-colored daiquiris out of hand grenade emblazoned cups that hold 36 oz of sugar and cheap rum. To each his (or her) own, I suppose.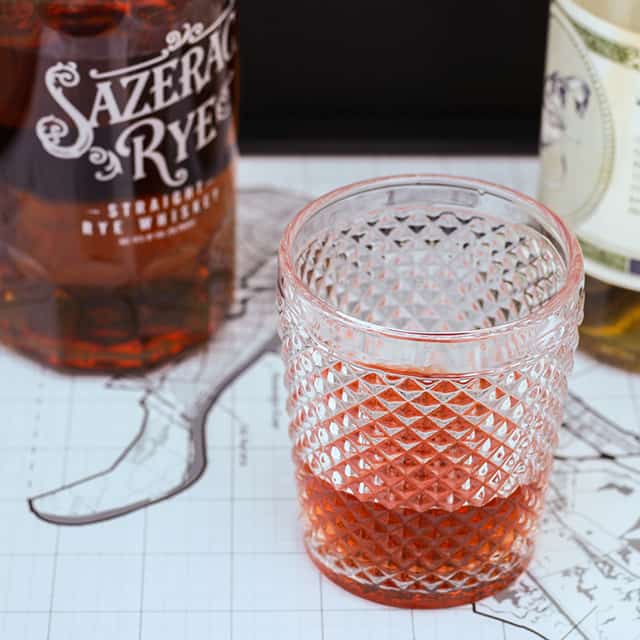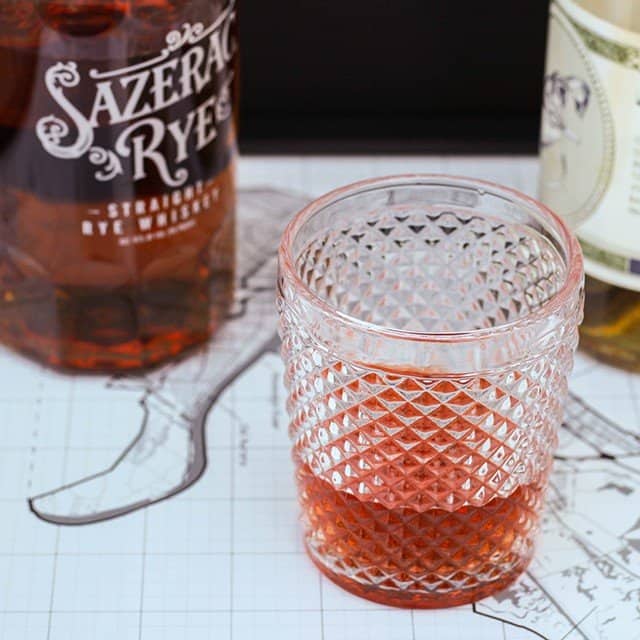 I do recommend the following:
Music: Good music is everywhere, but I highly suggest you check out Jazz Fest. You can also just visit any bar that's featuring music with lots of horns!
Po' boys: Go to Parasols, or some other small sandwich shop.
Crawfish: Grab a bag of crawfish from Cajun Seafood and some Abita beers, and head to "The Fly" park, also known as Audobon park, for a picnic.
Daiquiris: Unlike my simple recipe from a previous post, the primary purpose here is novelty. Where else can you pull up to a drive-through and take away a big cup of booze for all passengers? (Yes, even the driver can order a daiquiri, although they have to keep their straw covered with paper.)
Sazeracs: Some tourist destinations are totally validated by their product. Such is the case at Carousel Bar & Lounge at Hotel Monteleone in the French Quarter. Pull up a spot at the bar — but only if you don't easily get motion sickness. The bar seats slowly circulate around the bartenders in the middle, who sling old-fashioned cocktails. Make sure to grab a seat at night to enjoy the live lounge music. You can also head to Bar Tonique for a good cocktail experience. And one of these days, I'll get myself to New Orleans during Tales of the Cocktail.
If you can't get to New Orleans anytime soon, or if you want to reminisce about previous visits, try your hand at making this Sazerac at home. While the drink was originally made with cognac, it is commonly made with rye whiskey today. And, in New Orleans, you'll likely see it served with the rye whiskey that bears the same name as the cocktail: Sazerac Rye. The recipe is a simple take on the Old-Fashioned.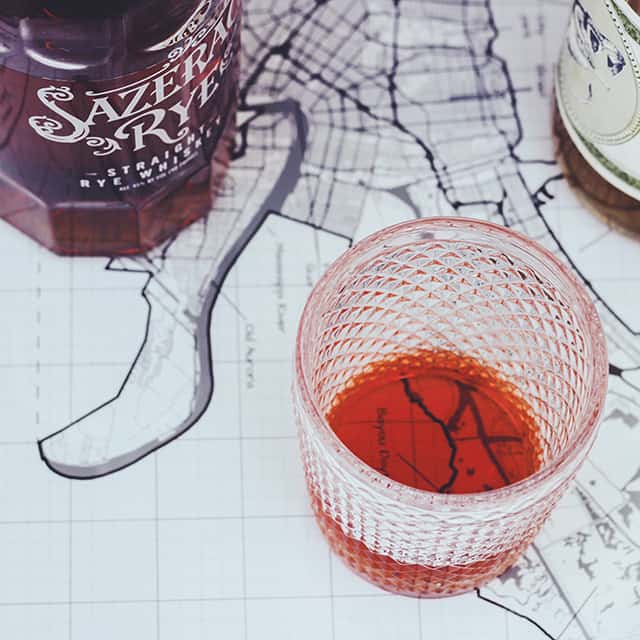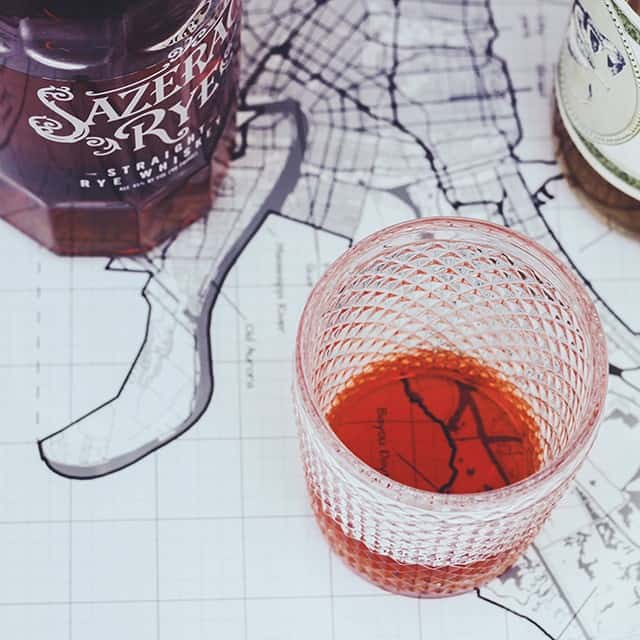 Glass
Recipe
2 oz rye whiskey (I recommend Sazerac Rye, Rittenhouse 100, or another 90 proof or greater rye whiskey)
2 dashes Peychaud's bitters
1 bar spoon of sugar
Rinse (approximately .25 oz) of absinthe or pastis (I recommend St. George Spirits' Absinthe Verte or Pernod)
Lemon zest optional, but lemon zest oil required
Pour a little less than .25 oz of absinthe to the old-fashioned glass. Swirl it around the glass until you've coated most of the inside. Alternatively, if you have an atomizer (fancy word for small spray bottle), give the glass a single spray.
In another mixing glass, add sugar and the bitters. Muddle until the sugar breaks down a bit. No need to overkill here, you just don't want big sugar crystals. Add whiskey and ice, and stir until you've chilled the drink (approximately 15 seconds). Strain into the old-fashioned glass. Squeeze the lemon zest into the drink and rub the rind around the rim of the glass. Toss it if you want to stick to the classic recipe, or drop it in if you like.
If you're looking for a little variation on this classic cocktail, try swapping the rye for Bols Genever.
Photography and styling by Hannah Simon.