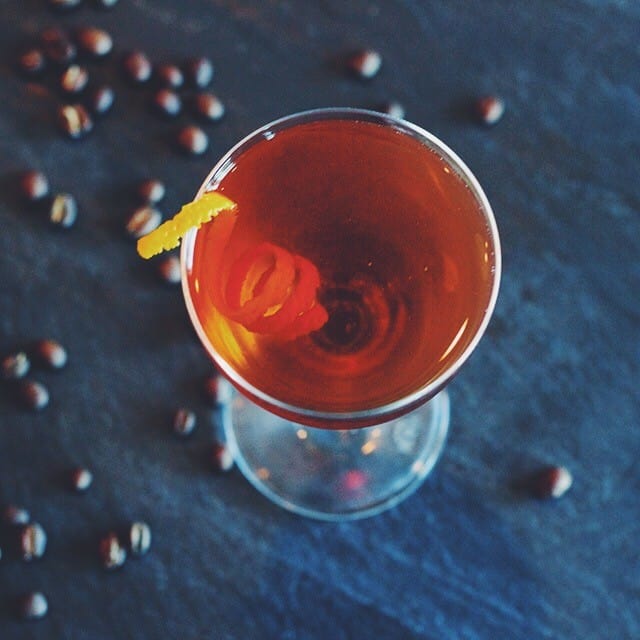 Sometimes, when I'm feeling wanderlust, all I have to do is pick up a drink. They say that smell is the strongest sense tied to memory, but as cheesy as it sounds, those Corona commercials make a lot of sense to me. I pour myself a margarita or almost anything with Mezcal and I'm reminded of trips to Mexico. I drink a Sazerac and I'm reminded of trips to New Orleans. I taste a daiquiri and can picture future travel to the Caribbean.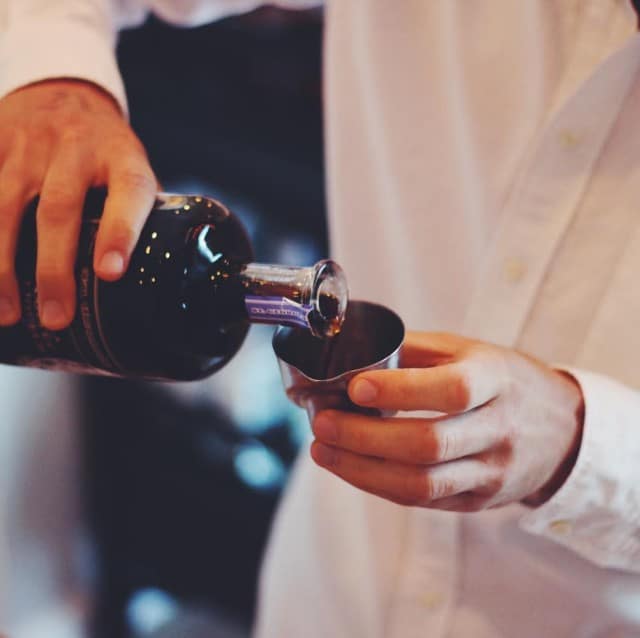 I recently returned from a trip to Montreal. It's a beautiful city surrounded by water and trees, and is especially gorgeous during fall. With French history deeply ingrained in the culture, it's easy to expect delicious food and wine, but I struggled to find much appreciation for quality cocktails (I enjoyed a few at Barocco, but didn't find many elsewhere). I quickly discovered that what the city lacks in appreciation of trendy cocktails, it makes up for with its love of maple syrup.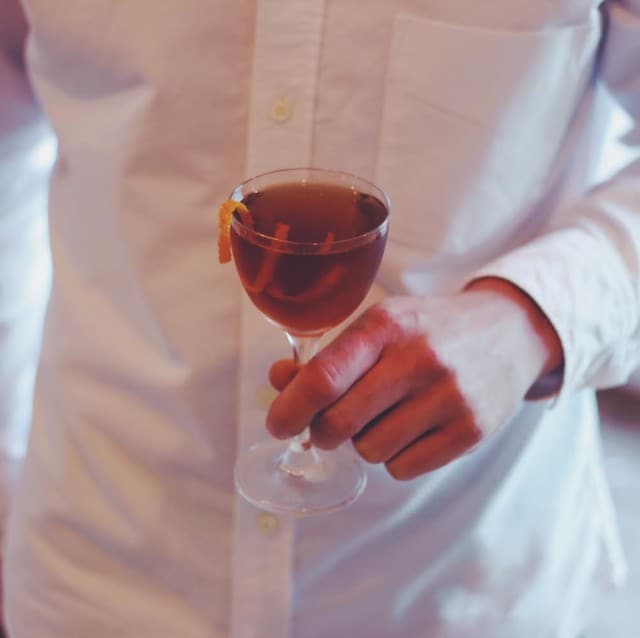 After spending several days catching up on the work that piled up while I was traveling, I found myself dreaming of the days spent in Québec's Metropolis walking up and down cobblestone streets, enjoying the quaint architecture and hip city vibe. So, I reached for some maple syrup (as well as some rye and coffee liqueur) and I was immediately transported back to Montreal, where maple-leaf-shaped bottles of syrup were stocked on every market shelf.
Glass:
Recipe:
2.5 oz rye (I recommend using a high-proof rye, such as Rittenhouse 100)
.5 oz coffee liqueur (I recommend using St. George Spirits' NOLA coffee liqueur)
Bar spoon of maple syrup
Orange peel spiral (see note below)
Combine the first three ingredients in a mixing glass (like this one, if you're feeling fancy) or a pint glass. Fill the glass with ice. Stir until chilled (10 seconds, at least). Strain the drink into a chilled coupe. Using a channel knife like this OXO one, press firmly into the orange and make at least one full circle around. Wrap the peel around the bar spoon to get a tighter spiral. Drop the peel into the drink.
Note: Leaving a large citrus peel in the glass can overpower certain drinks by adding an element of bitterness from the pith of the fruit or simply by soaking the oils of the zest in the drink for too long. My first pass at this drink used a large swatch of orange zest, but ultimately the decreased surface area of the twist and decreased oils played nicely in this recipe — plus, it looks a lot better!
Photography and styling by Hannah Levy.