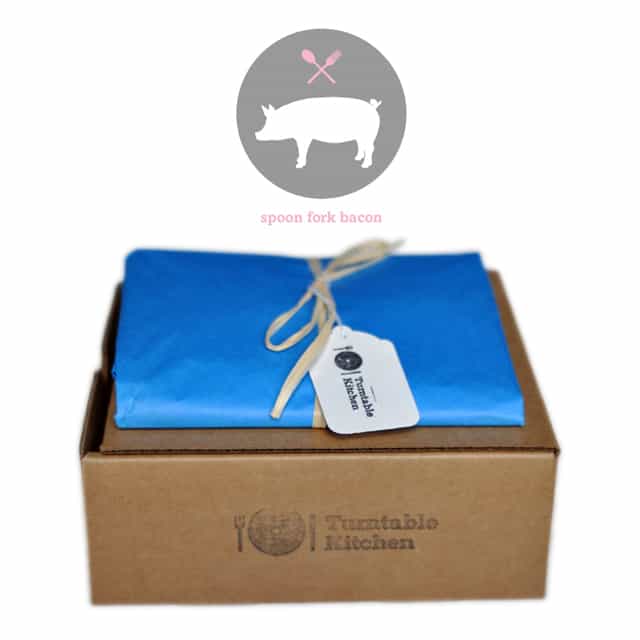 January is a special month in more ways than one. Many of us are ready to start fresh. Our family is eagerly awaiting the arrival of our little girl (I can't believe how long it's been since I wrote this post!). Needless to say, we knew we'd need some help with the Pairings Box this month (after all, we do everything ourselves; from developing and photographing the recipes to hand-numbering the record jackets and stamping boxes). Luckily, we know some pretty incredible people who loved the idea of guest curating this month's recipes.
You may already be familiar with the ladies of Spoon Fork Bacon. We've been big fans of their site for some time, and I knew that Teri and Jenny would bring a unique voice into the Pairings Box. I often find myself drooling over their dishes and drinks, and I couldn't think of a better way to kick off the New Year than with an announcement that this month's Pairings Box will feature recipes exclusively created for Turntable Kitchen by Spoon Fork Bacon! We went back and forth on ideas, brainstormed potential Premium ingredients, and worked together on finalizing the recipe cards. I can't wait to share them with you, and I can't thank Teri and Jenny enough. Besides checking out their site, you should also be sure to pick up a copy of their book, Tiny Party Food. Seriously, these ladies are TALENTED.
The demand for Pairings Boxes has been so high this holiday season that we actually sold out of the December AND January Pairings Box by mid-December. The good news is, if you're not already a Pairings Box subscriber, Spoon Fork Bacon will be giving away this month's Pairings Box on their site, so be sure to stop by there and watch for the giveaway.
At this time, you can sign up for the Pairings Box mailing list; we'll email you when we begin accepting new subscribers on January 14th. Be sure to sign up so you don't miss out!
Also, stop by the TK Market, check out our post-holiday sale and pick up a few things for yourself. Here's to a healthy, happy, and joyous New Year!