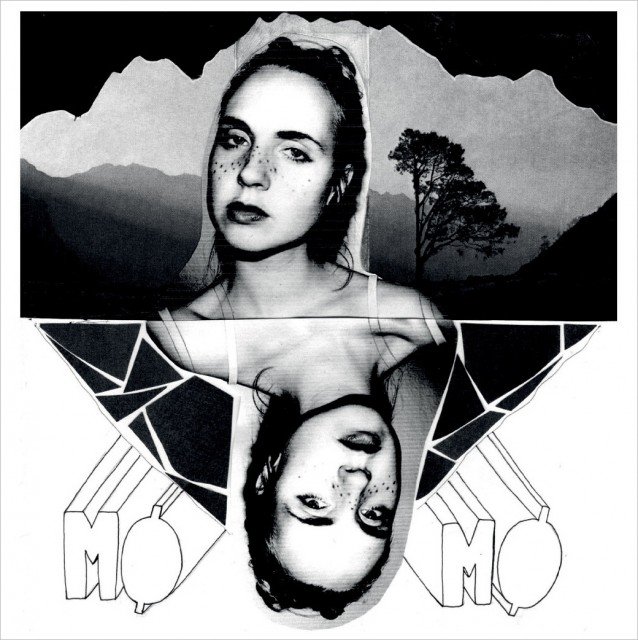 It's incredibly easy to imagine Copenhagen-based chanteuse MØ as the breakout artist of 2013. After all, with little more than a pair of singles she's already set the table with a successful 2012. Her performances during New York's CMJ Festival last October were widely hailed as triumphant and stunning. In fact, the buzz generated her wide praise from Pitchfork, NME, and a score of music blogs and critics (including this one). She's already been featured on the covers of a number of music magazines and her name was a common entry on many "Best of 2012" lists. She'll be heavily in demand during this year's SXSW after which one might expect the hype to grow even more intense. As you can imagine, we're incredibly proud to be able to share her debut single with you this month!
The 7" leads with her latest single "Pilgrim." The track unfolds with a stuttering vocal-looped rhythm laced with deep hits of grimy low end. Bright, punchy brass horns punctuate a bouncing, organic beat before segueing into our heroine's smoky, sexy croon as she intones: "Oh, what a world I was born into, warriors are lying down." But despite her opening lament she makes it clear that she has plenty of fight left in her as the tune tumbles from those simmering verses into a defiant and energetic chorus.
It's balanced alongside her debut track "Maiden." The cut opens with a clean and staggering hip hop beat that crashes into an exceptionally bright, swirling guitar riff. Dense clouds of wet, foggy bass fill the soundstage before the spotlight again returns to her intoxicating vocals. MØ sings sweetly and sensually as she purrs "I am the maiden for you." However, she also makes it clear that she's no helpless damsel in distress, simultaneously exuding strength and grace as she croons: "like a warrior's blade, proud and fine, let victory be mine." Indeed, with a little more like this, there can be no question that victory will be hers.
We pressed 400 copies on bright green vinyl and 60 copies on gold vinyl. They are all sold out. Subscribe to the Turntable Kitchen Pairings Box to make sure you never miss one of our releases.