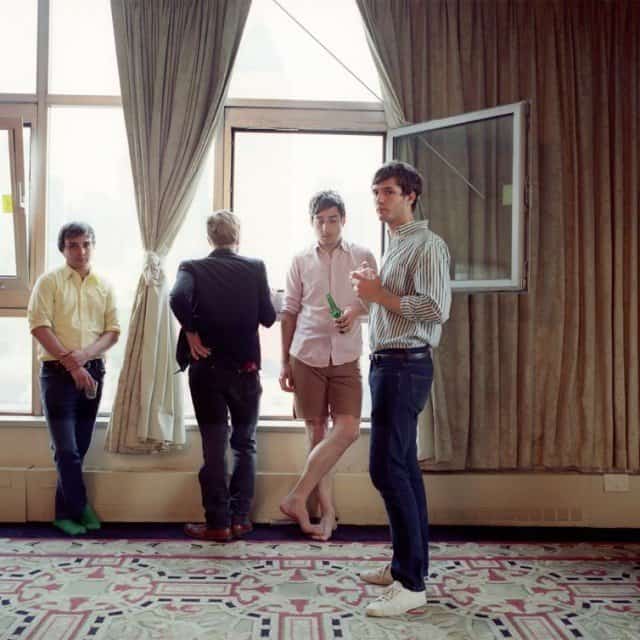 I've always been fascinated by covers songs. What interests me most about cover songs is what the cover says about the covering band and also what it says about the influence of the band being covered. When I started the Served Three Ways series I hoped to allow our readers to contemplate the ways in which a single artist or song can influence a diverse array of musicians. For example, it's incredible to believe that artists as different as Coldplay, Josh Grobin, Miley Cyrus, Muse, Kanye West and Flying Lotus could all pull inspiration from the same band and yet each of these musicians have cited Radiohead (or frontman Thom Yorke) as a source of significant influence.
Predictably it's become hard to consistently find three engaging covers of the same song. Not only that, I've slowly come to realize that requiring the covers to be of the same song – as opposed to merely being covers of the same artist – ended up unnecessarily limiting the material I could choose from. Indeed, as fascinating as it is to consider the web of influence from artists like Radiohead, Chris Issak, or The Rolling Stones, it's potentially even more interesting to consider the immediate influence a young up-and-coming artist can have on the music community. In those cases, it may be possible to find three bands covering a young artist, but often not of the same song. So I've decided to ease up on the rules for this series. From here forward, Served Three Ways won't necessarily focus on three covers of the same song but merely three covers of a single artist.
To kick things off we're spotlighting three covers of songs by Brooklyn's Grizzly Bear. They've released one of our two favorite albums of the year, and I suspect we're not alone in that department. We have two covers of the band's most popular track "Two Weeks" alongside a cover of "Foreground" (probably the bands prettiest song to date). This is your chance to share some insight, what do you think these covers say about Grizzly Bear and about the bands that selected the material to cover? Let me know in our comments section.
Night Panther – Two Weeks (Grizzly Bear Cover)
Memoryhouse – Foreground (Grizzly Bear Cover)
Ruby Weapon – Two Weeks (Grizzly Bear Cover)
Buy Grizzly Bear LPs from Insound.