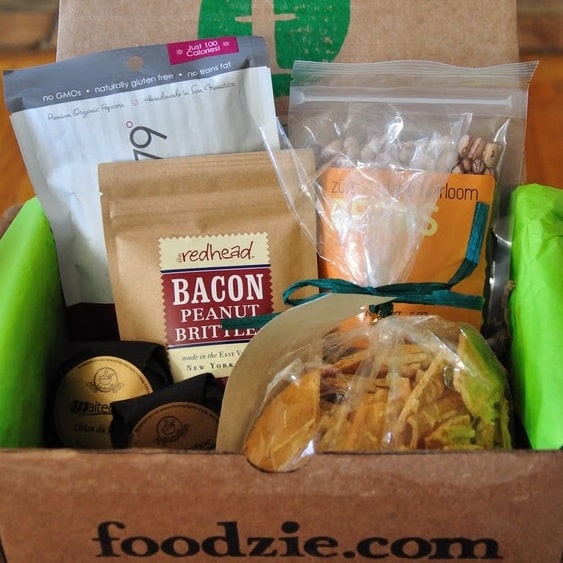 Our friends at Foodzie reached out to us with a fun idea that we thought we'd share with you. We discovered Foodzie around the time we were planning our wedding and were hooked on the idea of using a small batch, artisan producer to make our wedding favors. Foodzie's run by a great, small group of folks in San Francisco, so we're excited to join the fun, and want to extend the invite to a few friends as well.
Here's the deal: Foodzie is launching a Blogger Tasting Panel and have asked us to invite 5 Food Blogging friends to join us. They're inviting 30 bloggers to join the Panel. As a panel participant, you'll get an advance sample of a Foodzie Tasting Box (the first sample is for April) and develop a recipe with whatever product you receive (which you can share on your blog).
Original recipes will be judged by the Foodzie team and the winner will be featured in Foodzie's Tasting Box (in addition to winning $200 to spend on Foodzie.com). The Foodzie team will also be featuring all submitted recipes on their blog.
If you'd like to join the Tasting Panel, please leave a comment (with a link to your food blog) by Noon PST tomorrow (Friday, March 18th). We'll notify 5 random folks by email. Caveat: you must have a food blog to participate.