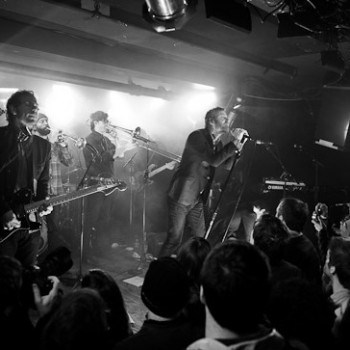 It's been a great week for music, hasn't it?  Even if (like me) you didn't make it to SXSW this year.  We got two unexpected tracks from a Thom Yorke, Burial, and Four Tet collaboration, and also new music from The National.  The National tune is titled "Think You Can Wait" and it was recorded by the boys for the soundtrack for the film Win Win.  It features a beautiful, soft but brooding melody and guest vocals by Sharon Van Etten supporting The National's Matt Berninger's oak-infused crooning.  Check it out:
The National – Think You Can Wait
Don't forget to "heart" our songs on hypem if you like what you hear!