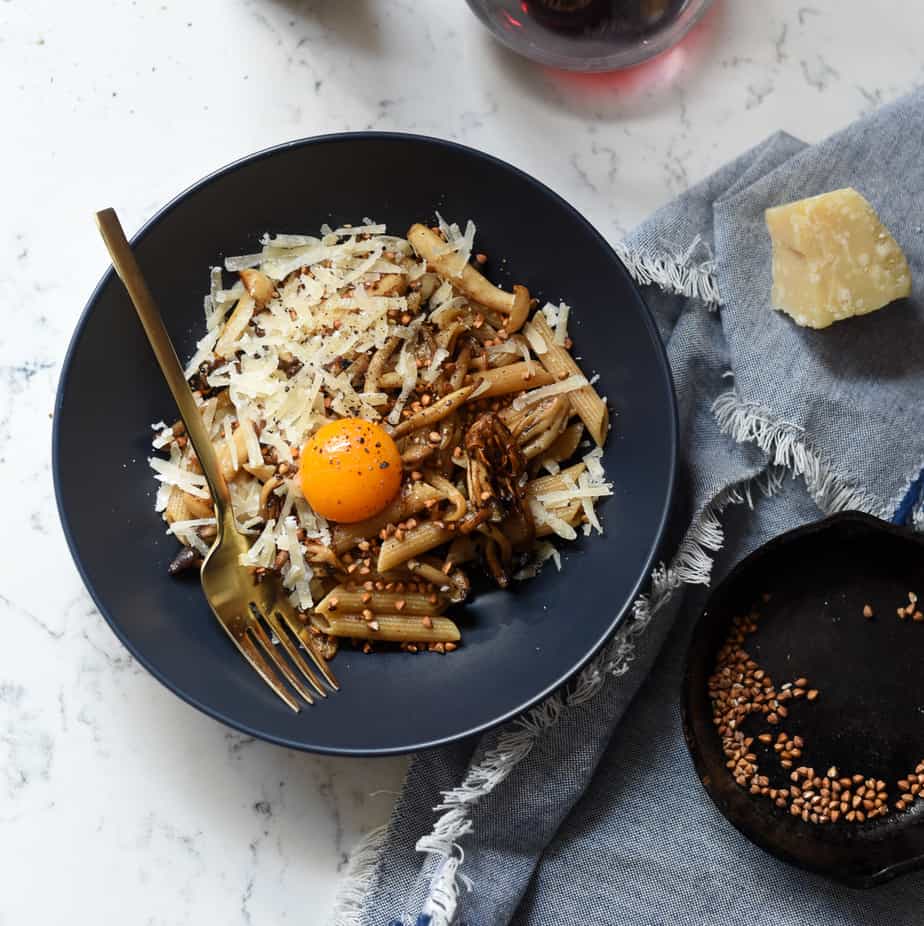 I remember our last day in San Francisco, I was a bleary-eyed mother of barely two-month-old twins and a nearly-three-year-old. I hadn't had the time or emotional space to process what was happening.
Everything felt like it was just moving forward, and I was holding on to that caboose for dear life. It took me several years, coaching, meditation, yoga, and a lot of self-reflection to realize that I've spent most of my life "sucking it up" and powering through. So much so that I didn't give this insane transition any air.
Fast forward three years and we've gone through multiple transitions since the move: the twins no longer "the babies," Neko starting public elementary school, me working as a freelancer, then getting a full time job, and then starting another full-time job.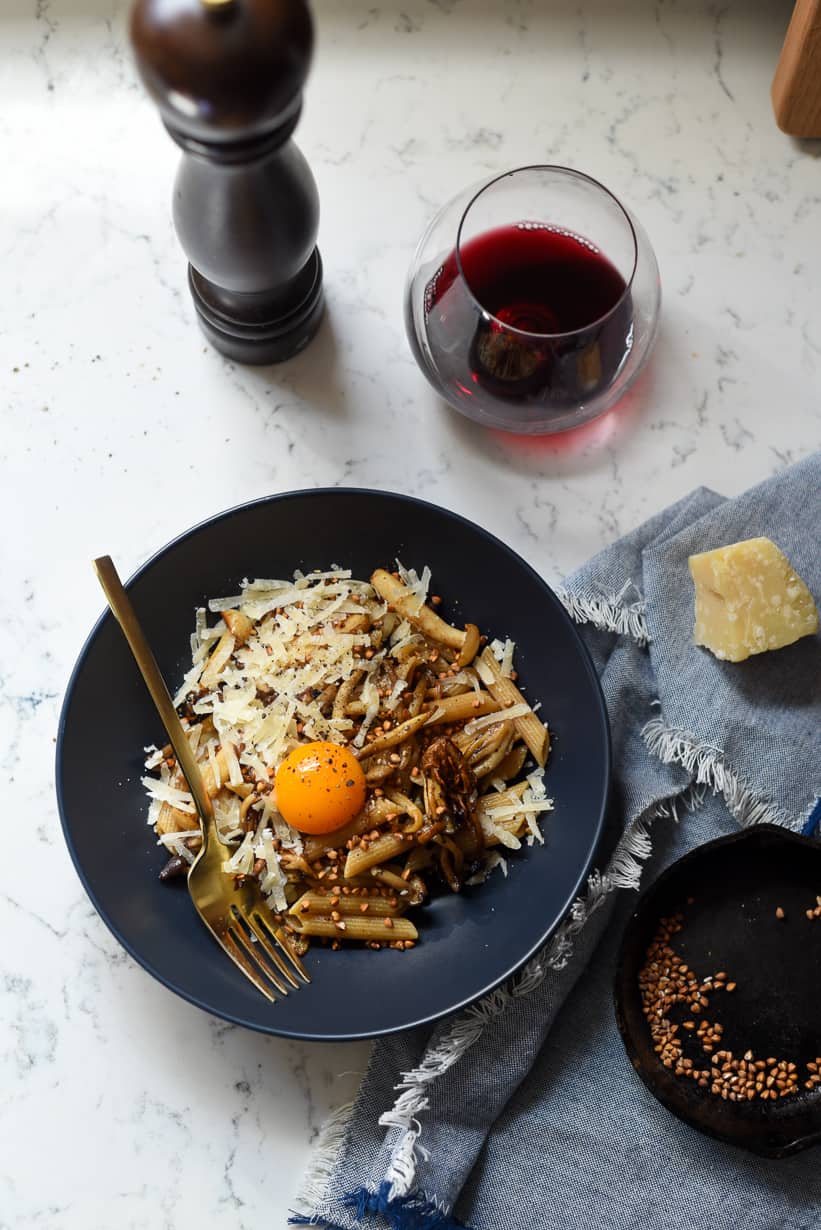 This week, our au pair moved out and we're not getting another. I could not have survived the last three years without three amazing young women, all of whom came to our family from Colombia and became part of our family. Our parents have met them, our children grew to love them, and they got to see our highest highs and lowest lows. As an only child, I was surprised by just how "cool" I was with the idea of having a roommate / friend/ nanny.
We spent Thanksgivings and Christmases together, lived through renovations, experienced our first snow here together. And this week marks the beginning of a new chapter: all three of our kids in school, us both working from a quiet house, and some after school care.
Thankfully, our current au pair is moving in with another family in Seattle, so we know we'll see her still.
"Adulting," I've realized is really freaking hard. The rewards are great: you make money! You can eat popcorn and ice cream for dinner! But the responsibilities are greater. We live in an angrier, more vocal and violent world. It's exhausting, and can be draining on creativity. But now is the time to remember to dig deep into our selves to think outside the box, continue to dream big, and continue having the important conversations.
This recipe is adapted ever-so-slightly from Alison Roman's book, Dining In, which I included my 2019 cookbook gift guide. The beauty of this recipe, frankly, is in the sum of its parts and the unique combination of flavors textures: crunchy buckwheat, creamy egg yolk, silky earthy mushrooms, and nutty whole wheat pasta.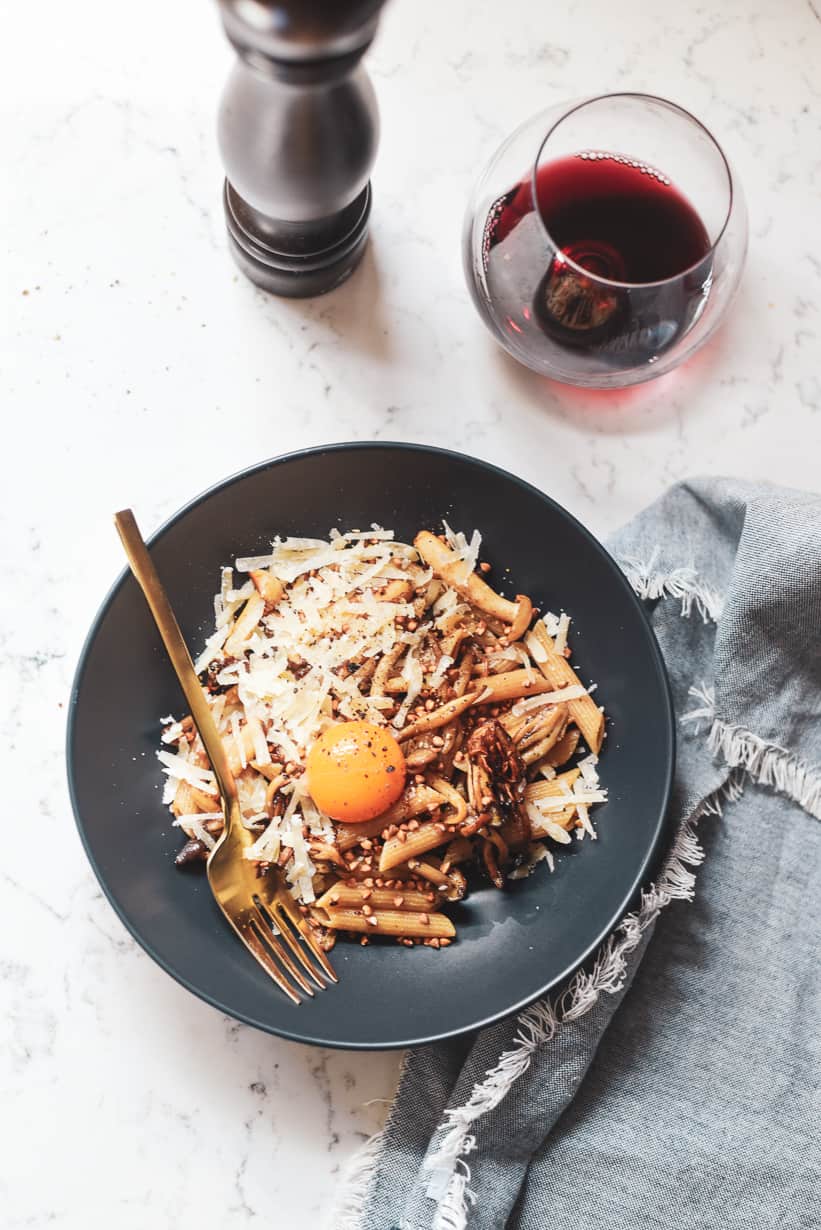 Whole Wheat Penne with Brown-Buttered Mushrooms
adapted from Dining In: Highly Cookable Recipes
1/2 cup of raw buckwheat groats
1 pound of whole wheat penne (or any other shape of whole wheat pasta)
3/4 stick of unsalted butter
2 tablespoons of olive oil
4 garlic cloves, thinly sliced
2 pounds of mushrooms (a mixed medley)
kosher salt and freshly ground black pepper
1/2 shallot, minced
shaved Parmigiano Reggiano cheese
4 egg yolks (we used fresh Vital Farms eggs, our fave)
1. Bring a large pot of salted water to a boil.
2. Meanwhile, toast the buckwheat. Heat a cast iron skillet over medium-high heat. Add the buckwheat groats. Stir them around with a large wooden spoon until they smell a little nutty and begin to look a little toasty. Transfer to a small bowl.
3. Add the pasta to the boiling water and cook according to the package instructions until al dente. Drain the pasta and set aside.
4. Add the butter to the same cast iron skillet you used to toast the buckwheat. Heat over medium-high heat and allow it to melt and start to foam and turn brown (your nose will alert you!). Once you begin to smell that nutty goodness, add the olive oil, mushrooms, and garlic. Toss gently with a big wooden spoon. Lower the heat and cook, tossing occasionally, for about 10-15 minutes, or when the mushrooms are fully cooked and begin to crisp up a bit at the edges.
5. Stir in the pasta and shallot and cook for another minute or so. Season with kosher salt and plenty of freshly grated pepper.
6. Divide the pasta among four bowls. Sprinkle with the toasted buckwheat and plenty of Parmigiano Reggiano (more is more). Top each plate with the fresh egg yolk and eat right away. Break into the egg yolk and stir it into the pasta to make the sauce.