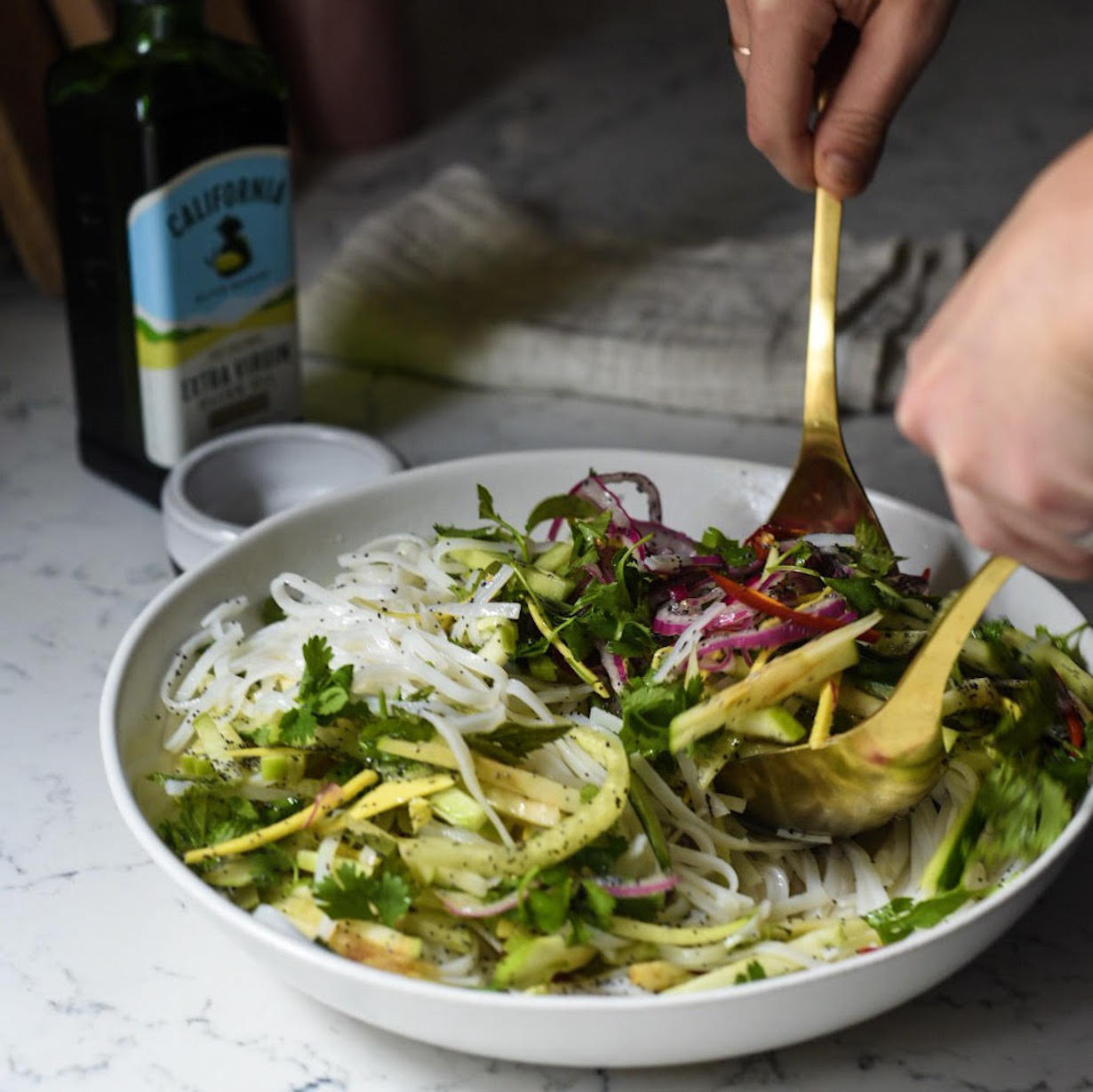 When it comes to my culinary education, I can think of a few game-changing cooks, chefs, restaurants, and cookbooks. Some played a key role in introducing me to the basics. Others influenced a time in my life but have since faded into the background and whose cookbooks I rarely cook from anymore. But Yotam Ottolenghi came early and stayed.
Ottolenghi's cookbooks — Plenty, Jerusalem, Sweet and Nopi, have never left the rotating collection of cookbooks on my bookshelf. That's because whenever I need inspiration, a practical dinner idea, or an inspiring project, I know I will find something within their pages. I've always been drawn to his Middle Eastern flavors and his love of all things eggplant, sumac, and rice. I even forgive him for his affinity for lamb, which is one of the few proteins I don't eat.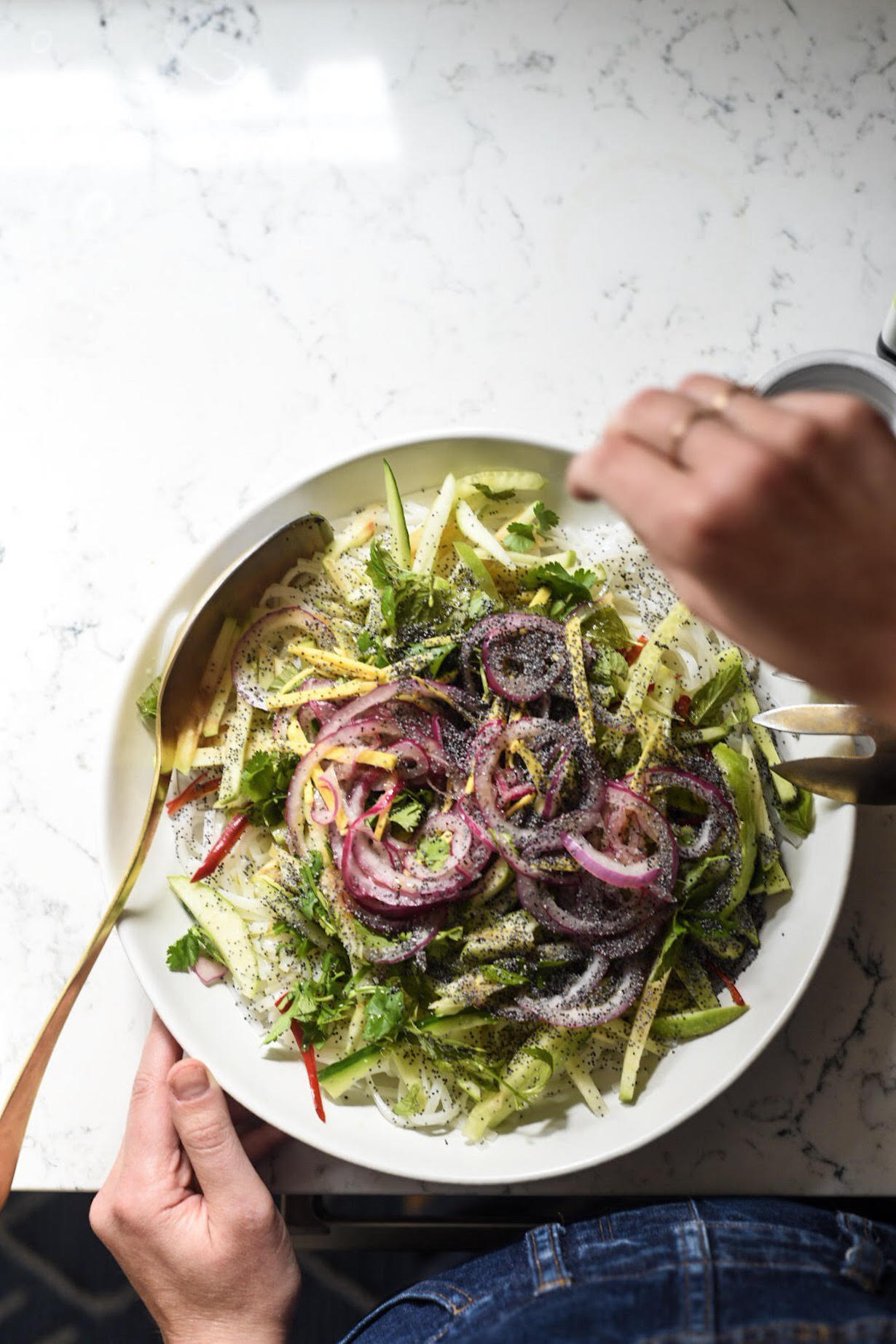 I'm not the only person who's had a long love affair with Ottoleghi. And no doubt, there will be plenty of people singing the praises of his latest cookbook (out October 16th), Ottolenghi Simple. In the few short days that I've had this book in my possession, I've already made two recipes from it, one of which I am sharing today.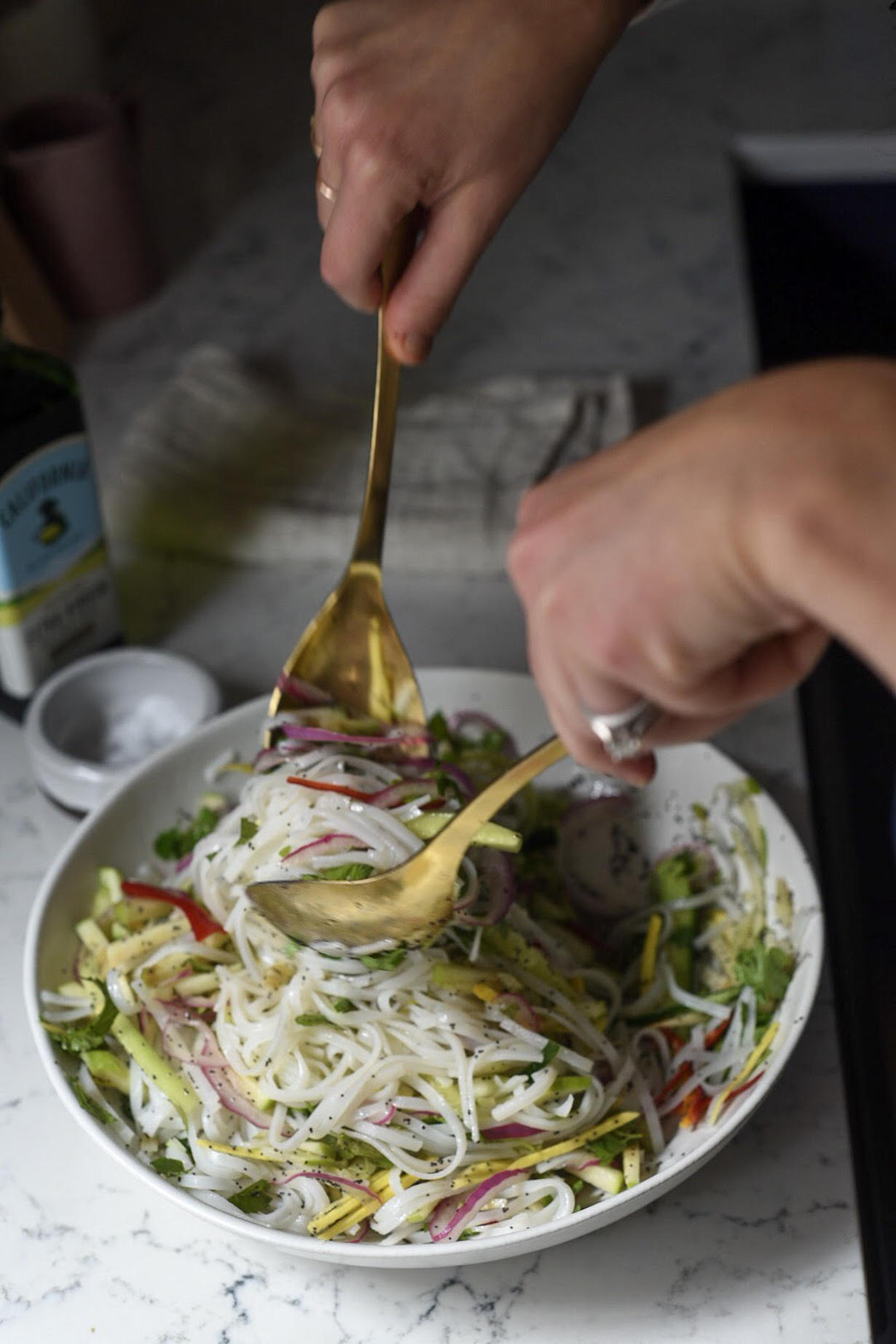 As you may have guessed, Ottolenghi Simple aims to help you get dinner on the table quickly. Whether you're focused on using 10 or fewer ingredients, want the meal ready in 30 minutes, or want to be able to prepare portions ahead of time, Ottolenghi offers infinite flavor combinations that stay true to the flavors that many of us fans have come to know and love over the years.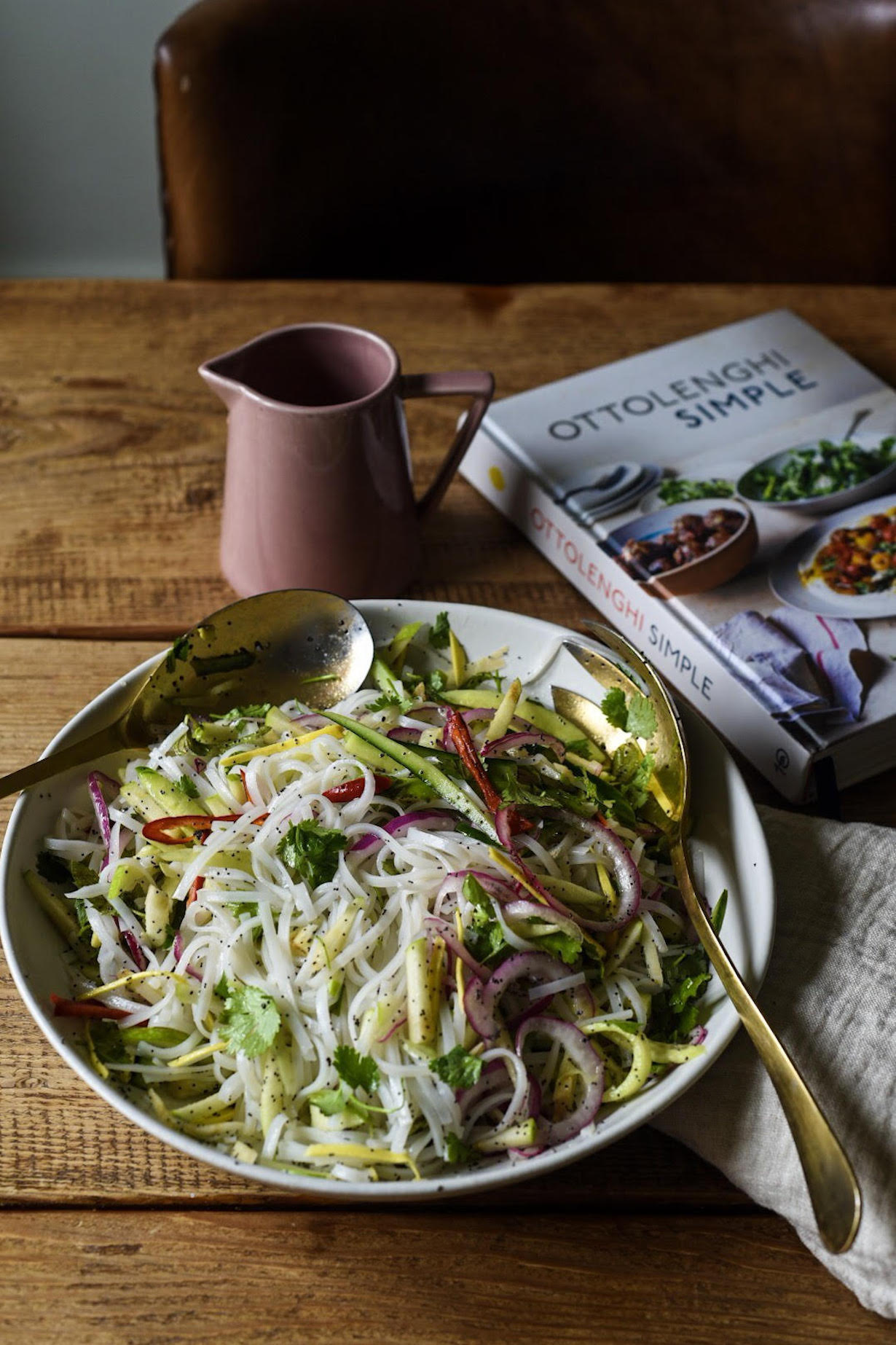 There is no shortage of lunch and dinner ideas, including many vegan, gluten-free, and vegetarian options. And there's an awesome color-coded system for identifying recipes as:
Short on time
10 ingredients or less
Make ahead
Panty (for "pantry-led meals based on this you may already have on hand)
In a nutshell, it's brilliant and beautiful and delicious and everything Ottolenghi is known for, simplified.
Rice Noodle Salad with Cucumber and Poppy Seeds
adapted from Ottolenghi Simple
*Note: I made a few minor modifications, primarily replacing the tarragon with freshly chopped cilantro. I also used only 1 red chili instead of two and a pretty strong mint variety, which led me to decrease the amount of mint from 3/4 cup to 1/2 cup. The onion and ginger pickled can be made in advance.
1/4 cup of apple cider vinegar
2 1/2 tablespoons of sugar
1 small red onion, thinly sliced
2 inch piece of ginger, peeled and julienned
5 1/2 ounces of rice noodles, broken into 6 inch long pieces
3 tablespoons of olive oil
1 Granny Smith Apple, cored and julienned
1 English cucumber, cut into thin strips (the recipe called for it to be seeded, but I skipped this step)
1 red chili, seeded and thinly sliced
1/2 cup of mint leaves, roughly chopped
1/2 cup of cilantro leaves, roughly chopped
1 tablespoon of poppy seeds
1. Combine the vinegar and sugar in a small bowl and whisk until the sugar is dissolved. Add the red onion and ginger and let sit for about 30 minutes, stirring occasionally.
2. Place the rice noodles in a medium bowl and cover with boiling water. Let sit for 15- 20 minutes, or until the rice noodles are soft. Drain the noodles and toss with 1 tablespoon of olive oil. Let cool.
3. Add the apple, cucumber, chiles, mint, cilantro, poppy seeds, red onion, and ginger, along with the apple cider vinegar mixture.
4. Add two tablespoons of olive oil and salt (to taste). Toss until everything is coated in the dressing and eat immediately.