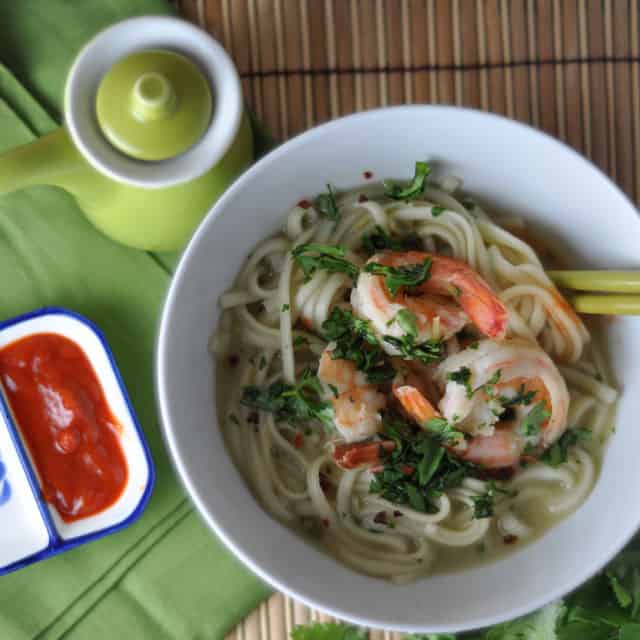 There is a well-known state of weather. And it's not Spring, Fall, Winter or Summer. I call it 'Soup Weather' and it can strike at any time, be it on a cold snowy day or a warmish Spring night. You may not call it soup weather, but I believe you'll know exactly what I'm talking about. You see, soup weather is less about the temperature outside and more about your state of being inside. I like to think it is the weather of our mood.
Soup weather is staying home from work with a cold. Soup weather is spending all day walking around a new city or through the woods and sitting down to a meal really, really hungry. Soup weather is learning that your best friend is moving halfway across the country, or the world. Soup weather is having a really good cry. Soup weather is getting snowed in. Soup weather is sweatpants night. Soup weather is movie night. Soup weather is one pot meal night when you don't want to do the dishes. Soup weather is moving into a new house night when you don't have any dishes to do. Soup weather is home alone. Soup weather is game night. Soup weather is all friends dig into a big warm pot, break open some wine and feast on a bread and cheese spread night.
Despite how much I love soup, I haven't experienced much soup weather this winter. Maybe it's because I haven't done much all day walking or traveling for pleasure. Though we do a lot of packing of the Pairings Boxes, thankfully, I haven't had to deal with a move in a long while. And, truth be told, I've gotten quite used to friends moving and coming back and moving again. There is a pulse to people going away and resurfacing and I have become accustomed to it. And you know what? It's been a long time since I've had a good cry. Not that I'm asking for one but when your days are so busy, you come to this point where there's just not much to think, no less cry.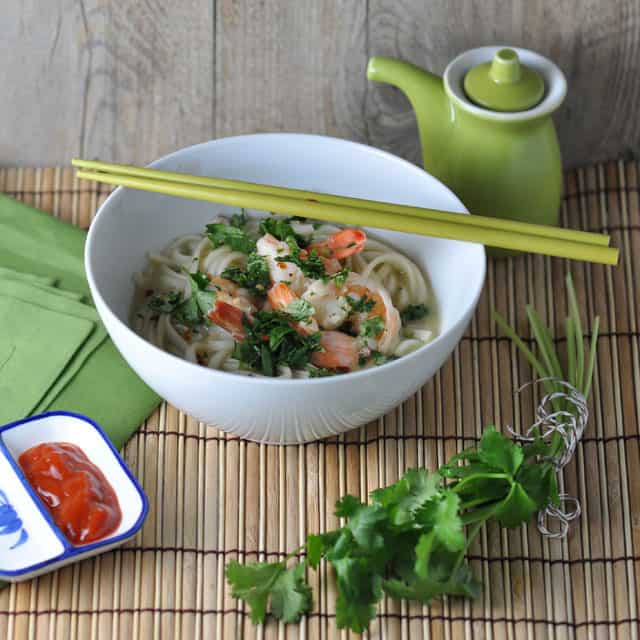 But, as suddenly as soup weather often comes, it arrived on an unseasonably warm February day. I made this soup for Matt and I for dinner one night, after a few positively exhausting days. It seemed my regular commute felt longer than usual, Pairings Box packaging was coming along slower than usual, and summer (despite the gloriously warm day) was feeling particularly far away. I wasn't going to make a hearty winter soup, so I veered in another direction. A direction I seem to have been veering towards a lot lately. I reached for miso, and a stalk of lemongrass, and a bundle of udon noodles. This soup came together rather quickly. The broth was velvety smooth. Lemongrass is an ingredient that I have just begun to experiment with and already, I'm hooked. To use it, be sure to peel away some of the woody outer leaves and use only the softer parts of it (the yellow bottom), tossing the upper green stems. The next day, I sat in the bright sunshine as it poured over my kitchen table. Wearing jeans and a t-shirt, I let the noodles take over my bowl, not worrying about the slurping and the splatter of my pleasantly lonely lunch.
Perhaps this is not a story to tell the day before Valentine's Day, but isn't there something romantic about enjoying a little soup by yourself? Because that is the beauty of soup: it loves company but is perfectly accompanying to multiple takes of one.
P.S. Congrats to Lisa! You were the random winner chosen to receive a set of cute heart-shaped utensils from iHeart-This. Shoot us an email with your mailing address to receive your package! Thanks to all who left some lovely thoughts of things and people they heart. Just reading through the comments will make your day.
Lemongrass Shrimp and Miso Udon Soup
*serves four
6 cups of chicken broth (you can substitue vegetable or fish broth)
2 bundles of packaged, dried udon noodles
1 tablespoon of white miso paste
1 lemongrass stalk, chopped, then pulsed in a food processor
1/4 teaspoon of red pepper flakes
kosher salt and freshly ground pepper, to taste
2 cloves of garlic, minced
1/4 cup of cilantro, finely chopped
1 tablespoon of canola oil
1 pound of shrimp, peeled and cleaned
1. Add the canola oil to a medium soup pot and heat over medium-high. Add the garlic and lemongrass, sauteing for a few minutes, until the garlic begins to release its aroma.
2. Stir in the broth and bring the mixture to a boil. Whisk in the miso paste and season the broth with salt and pepper, to taste. Add the red pepper flakes.
3. Next, add the noodles to the broth and cook according to package instructions (usually around 8-12 minutes).
4. About 5 minutes before the noodles have fully cooked, add the shrimp. Stir and cook for 3-5 minutes.
5. Remove the soup from the heat and stir in 1/4 cup of cilantro.
6. Ladle soup into bowls and sprinkle with the remaining cilantro. Serve with hot sauce (Sriracha) on the side.
Musical Pairings: M83 – Hurry Up, We're Dreaming + Lemongrass Shrimp and Miso Udon Soup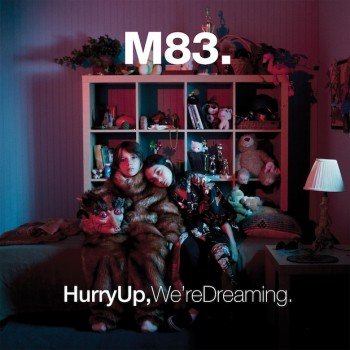 Find more about the Musical Pairing on the Turntable.