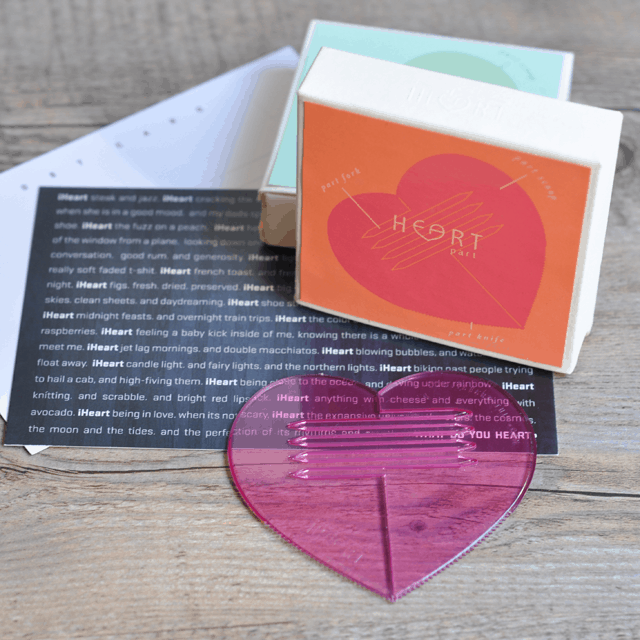 We mentioned in our January newsletter that the February Pairings Box will include some special treats, including a heart-shaped utensil from our friends at iHeart-This. The 'Heart Parts' are an awesome way to share a meal with a group of friends or a special someone. Each Heart Part can be used as a knife, fork, salad toss, scoop and pick…all in one! Each heart-shaped utensil breaks in half and they come in a rainbow of cool colors.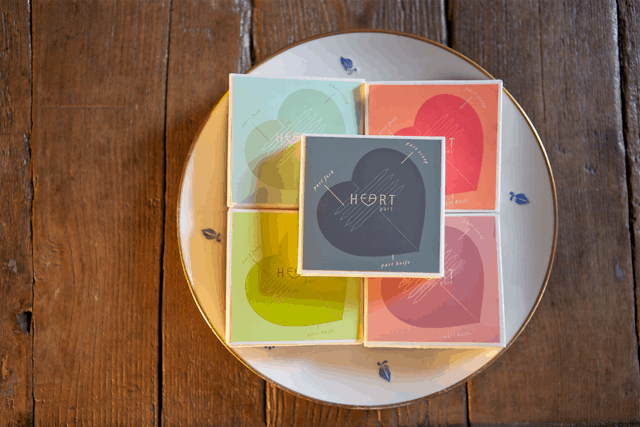 Can you imagine pulling these out at your next picnic or party? So fun! Today, we're hosting a lil' giveaway to give you a chance to win 5 boxes of different colored Heart Parts (each box contains 10 utensils in one color).
To enter:
1. Leave a comment on this post, telling us who or what you heart.
2. Like iHeart-This's Facebook page. While you're at it, Like Turntable Kitchen, too!
3. Bonus ways to win: Tweet @ttablekitchen and @iheart_this, telling us why you'd like to win.
The giveaway is open until 12:00 pm PST on Friday, 2/10. One winner will be randomly selected and announced on Monday (so check back on the site to see if you've won!)
Check out the video of Heart Parts in action!
Happy weekend, lovelies!