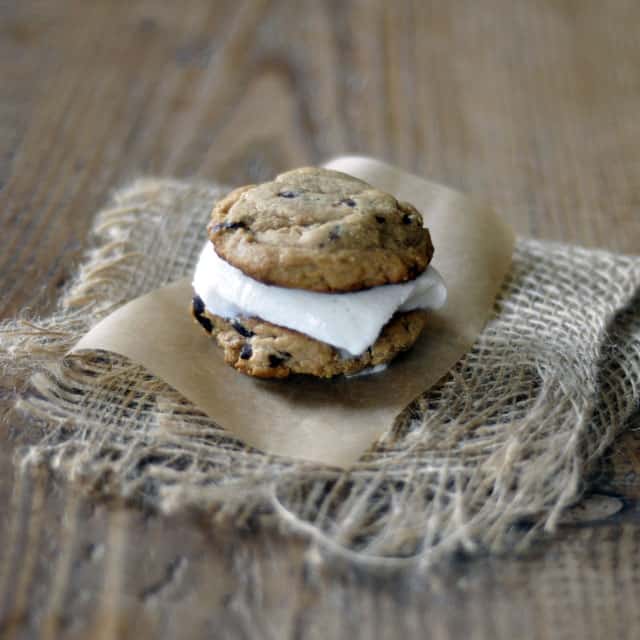 It's been decided. Ice cream sandwiches are definitely the best way to celebrate an occasion. This is the second time I am writing about Matt in the context of peanut butter (or peanut butter in the context of my love for Matt?).
Four years ago today (today! for once, I write about an occasion on the day of the occasion) I married Matt in Sonoma, California. It rained that morning and I cried. I had initially planned to see Matt for the first time walking down the aisle (we spent the night apart) but he was the only person I wanted to see that morning so I said f it to tradition, and I encourage you to say f it to anything that doesn't feel 100% right, too. That rainy morning turned into a glorious day, one I will remember forever.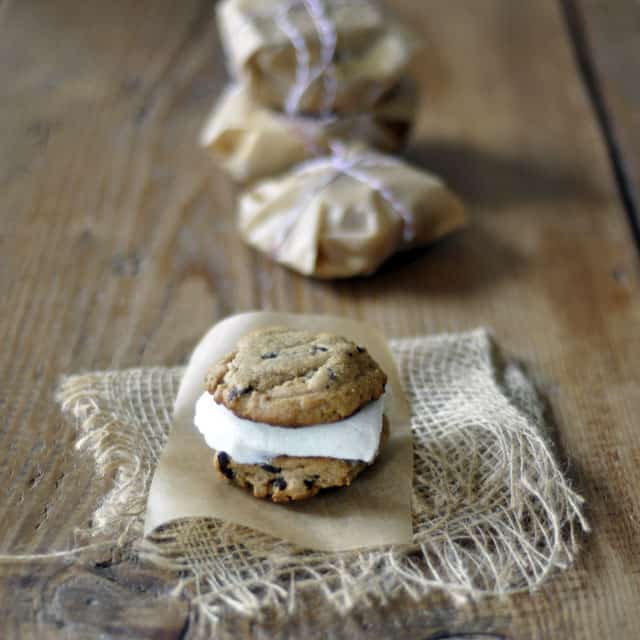 At the time, Paper Planes was the hottest thing since sliced bread, I was still working at my first job since college, I was still living in my first apartment since college (where I/we still live today, sigh…), I had never been to South America or Asia, and Turntable Kitchen was called eating/sf and Musical Pairings. We were married by a man with an Irish accent who was a former Catholic priest. We ate heirloom tomatoes and cake covered in sugared figs and steak and risotto cakes with saffron, though mostly I ate a sub in our room at the end of the night. We were lifted on chairs as all of our friends and loved ones swung around and around in a sea of lights below us. And we danced our first dance to Beirut and my dad gave arguably the best speech ever given at a wedding. And we didn't get it on film because we never hired a videographer and my sister-in-law Maria's camera ran out of battery. So, like all great memories in history, it lives on in my mind, as it should.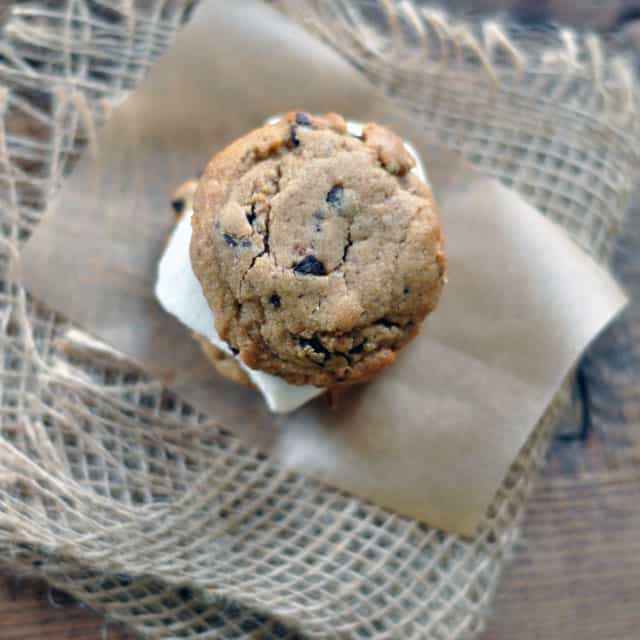 We have laughed together and cried together. We have gone on many adventures. We launched a site. We launched a business. We left jobs and started new jobs. We got rid of old furniture and got new furniture. We celebrated the joys of our friends moving away and moving back, getting new jobs, getting engaged, getting married, having babies. We went to a lot of weddings. A loooot of weddings. This year, we jumped off a cliff and had a baby, Neko Rose, who in a moment transformed us. I forgive you for telling me she had black curly hair and looked just like me.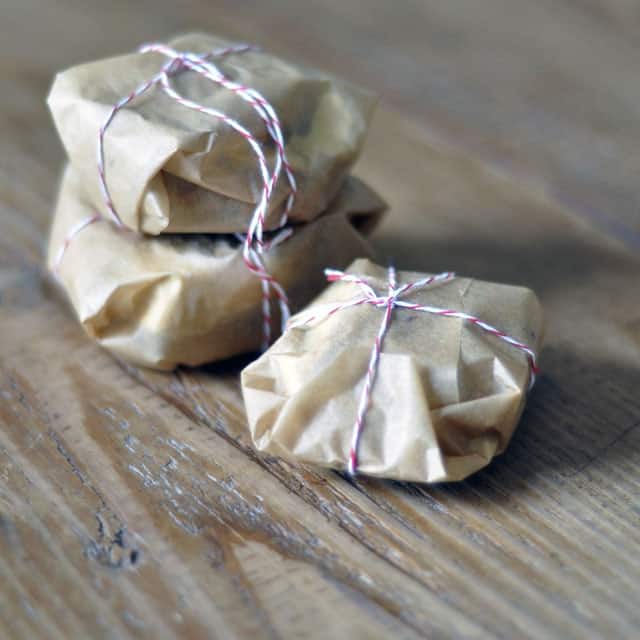 I'm immensely grateful that the universe collided us on a train in San Francisco many moons ago now. And that I had the courage to follow up that first fateful meeting. And that you are my giant for life.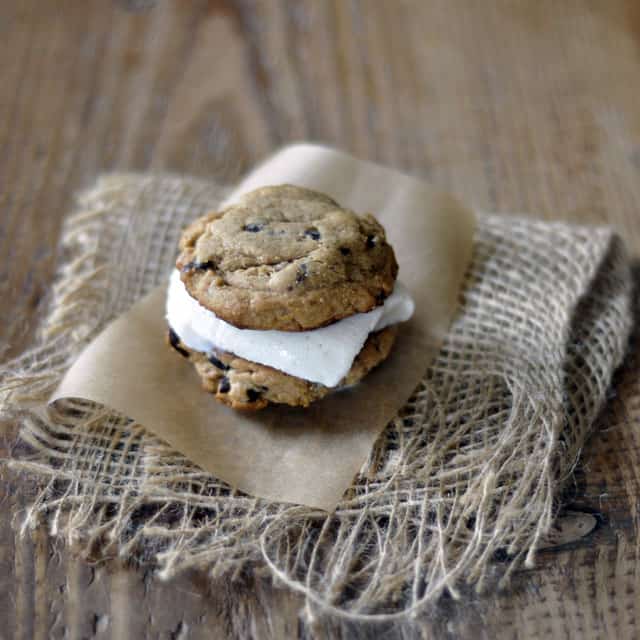 Peanut Butter and Chocolate Chunk Ice Cream Sandwiches
adapted from The Sprouted Kitchen
*makes about 15 ice cream sandwiches

1/2 cup of butter, at room temperature
1/4 cup of brown sugar
1/4 cup of white sugar
1 large egg
2 tablespoons of honey
1 cup of creamy peanut butter
1 1/3 cup of whole wheat pastry flour
1/2 teaspoon of baking soda
1/2 teaspoon of fine sea salt
roughly 4 ounces of coarsely chopped chocolate
vanilla bean ice cream (I used Talenti Tahitian Vanilla Bean gelato; it's soft and easy to scoop)
1. Combine the butter and sugars in the bowl of a stand mixer fitted with a beater attachment and beat until light and fluffy. Beat in the egg, honey, and peanut butter.
2. Add the flour, baking soda, salt, and chopped chocolate to a large bowl and stir to combine.
3. Stir the wet batter into the dry mix until just incorporated, then transfer the dough to the fridge for at least an hour.
4. Preheat your oven to 350 degrees F and line two baking sheets with parchment paper.
5. Use a cookie scoop to roll the dough into roughly 1 1/2 inch balls and place them approximately 2 inches apart on the baking sheets. Gently and lightly flatten them.
6. Bake for about 8-10 minutes, rotating trays halfway through. The edges of the cookies should be golden. Transfer to a wire rack and let cool.
7. Once the cookies have cooled, transfer them to a plate and chill in the freezer for about 20 minutes.
8. To form ice cream sandwiches: place one scoop of ice cream or gelato on the bottom cookie and top with another, gently pressing down.
9. Place ice cream sandwiches in the freezer for another 20-30 minutes, then wrap tightly in parchment paper or plastic wrap.
10. Store ice cream sandwiches in the freezer for up to one month for tasty treats whenever your heart desires.
Musical Pairings: Washed Out – Paracosm + Peanut Butter and Chocolate Chunk Ice Cream Sandwiches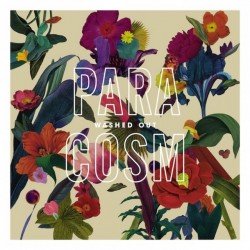 More on the Turntable.