What is the most romantic thing that someone has ever done for you? How about the nicest thing?
My freshman year of college, a high school friend of mine sent me a little package: a Grow-A-Date and a bunch of heart candies. Lord knows where in the world she found that thing. I was single at the time (as were most of my friends) so the gag gift was a brilliant choice. In the dorm room, we got a lot of laughs from it, especially when the little plastic man expanded so much that he began to crack in places. We all decided that the wrong man isn't worth the effort.
Matt has done a lot of romantic things for me, but most of them have been romantic because they haven't been on Valentine's Day – they were unexpected little shows of love.
I've never made a big deal of Valentine's Day and while I had my moments of getting down about being single at times, Valentine's Day seemed to always reaffirm something to me: I have great people in my life. So whether you are single, in a relationship, engaged or married, my advice to you is: have a little fun with it!
If there's one thing that is important to remember on February 14th, it's that you are allowed to eat a lot of candy and chocolate, no excuses. On the weekends, when we cook at home, I always try to make dessert, but I hate how hard it is to prepare a dessert that makes just enough for two. Enter these two little chocolate cakes that are simple to make, don't require a lot of ingredients, and feel quite festive. Topped with a little spiked whipped cream, they're an impressive way to end a meal with someone special (whether it's your mom or your girlfriend). I used a stronger flavored muscovado sugar in my cakes, but plain brown sugar is fine, too. If you're not a drinker (or don't particularly like the smell or taste of whiskey), skip it, or swap in another liquor of choice: I imagine that Amaretto, Frangelico, and bourbon would all work well here.
Little Chocolate Cakes with Whiskey Cream
adapted from StoneSoup
*serves two
For the cakes:
1 3/4 ounces of good quality bittersweet chocolate, roughly chopped
3 tablespoons of muscovado sugar (dark brown is fine, too)
3 tablespoons of butter
1 egg
For the whiskey cream:
1/3 cup of heavy whipping cream
1 teaspoon of whiskey
1 tablespoon of sugar
1. Preheat the oven to 350 degrees F and generously butter two 1-cup sized ramekins.
2. Combine the chocolate and sugar in a food processor and process until the mixture is the texture of coarse crumbs.
3. Separate your egg. Add the butter, egg yolk and 2 tablespoons of boiling water to the food processor, mixing until well combined.
4. Place the egg white in a medium bowl. Add a pinch of salt and whisk until white and fluffy.
5. Using a rubber spatula, fold in the chocolate mixture into the egg white mixture and stir until just incorporated.
6. Evenly distribute the batter between the two ramekins. Place them on a baking sheet and bake for about 15 – 20 minutes.
7. While the cakes are cooling, prepare the whiskey cream. In a very cold bowl, combine the whipping cream, sugar and whiskey. Whisk vigorously for about a minute or two, until the cream is light and fluffy and holds soft peaks.
8. Place a dollop or two of the whiskey cream atop each cake and serve.
Musical Pairing: Isaac Hayes – The Isaac Hayes Movement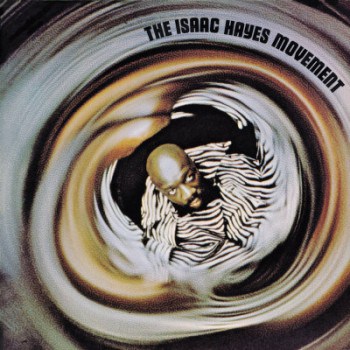 For today's Pairing, click over to the Turntable side of things.