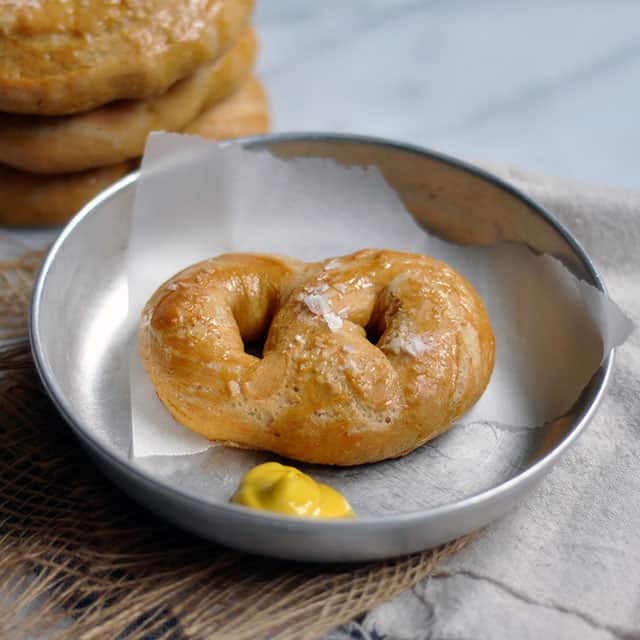 We had a feast for New Year's. The sort that makes your stomach hurt and demands an antacid. The sort where you want time to stand still a little. To hold on just a little bit longer. A few months ago, Matt and I drove down to Palm Springs for what I hope will become somewhat of a tradition. I didn't intend to spend any time writing out my personal goals, but I did. I made a short list for myself and a short list for our family and much, much longer list for Turntable Kitchen.
I've always been a routine person. I've lived in the same apartment for nearly a decade, have had most of my friends for over a decade, and have stayed at most of my jobs for years. I eat the same thing for breakfast, most mornings. And I only ever order two things from Starbucks: black coffee or a soy latte. I take the same approach at most of my favorite restaurants. The truth is I'm just kind of afraid of change. Of being uprooted from my comfort zone.
I like my everyday. But recently, I crossed one thing off my personal goals list. I've always known, but only recently realized, that our stories are not written in stone. We have the right to change them, and sometimes they change us. Last year, 2013, I spent a lot of time trying keep everything the same as it was before I had Neko. I adjusted a lot, for sure, but all in all, things were pretty ho hum around here.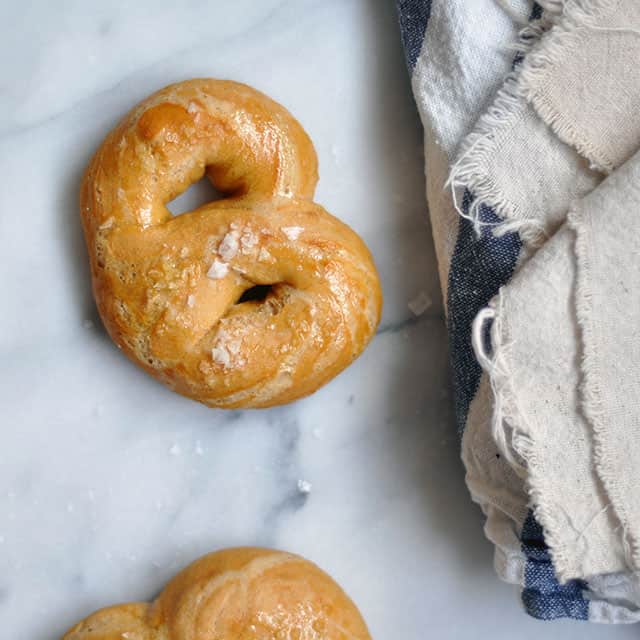 In a few weeks, we're going to celebrate my daughter turning one. We've survived one year of raising a child. Another human being!
Truth be told, I always thought I'd get a dog first.
But we're ok. And everything else will be, too.
Hot, Buttered Pretzels
Adapted from a combination of this and this recipe
*makes eight pretzels
Note: feel free to use 2 1/2 cups of all-purpose flour, if you prefer.
2 1/4 teaspoons of regular instant yeast
1 cup of warm water
1 tablespoon of barley malt syrup
1/2 teaspoon of salt
1/4 cup of almond meal
1 cup + 2 tablespoons of white spelt flour
1 cup + 2 tablespoons of whole wheat pastry flour
3 tablespoons of baking soda
large, flaky salt (pretzel salt, Maldon salt, or anything else you happen to have)
3 tablespoons of unsalted butter, melted
vegetable oil or cooking spray
1. Add the water to the bowl of a stand mixer. Stir in the barley malt syrup and sprinkle with yeast. When the yeast begins to bubble, add the flours. Beat to combine, then switch to a dough hook and continue kneading until the dough is smooth.
2. Generously oil a large bowl and transfer the dough to it. Cover with a towel and let it rise until it's doubled in size. Meanwhile, preheat your oven to 500 degrees F.
3. Divide the dough into eight pieces and twist each into a rope, then twist each rope into a pretzel, pinching in the edges.
4. Bring a large pot of water to a boil and add the baking soda. One by one, briefly boil the pretzels. When they puff (about 20-30 seconds in), use a pair of tongs to carefully transfer them to the baking sheets and sprinkle with flaky salt.
5. Bake until golden brown (about 8-9 minutes), then generously brush the warm pretzels with butter. Sprinkle with more flaky salt, if desired. Eat warm.
Musical Pairings: Painted Palms – Forever + Hot, Buttered Pretzels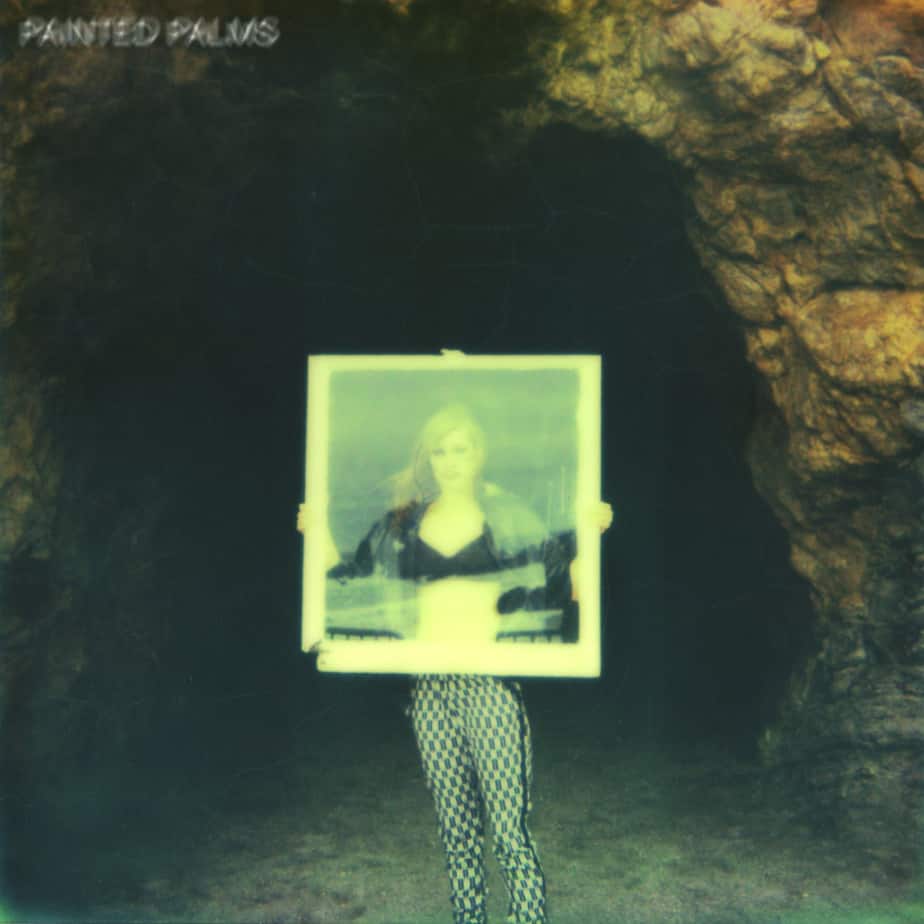 More on the Turntable.