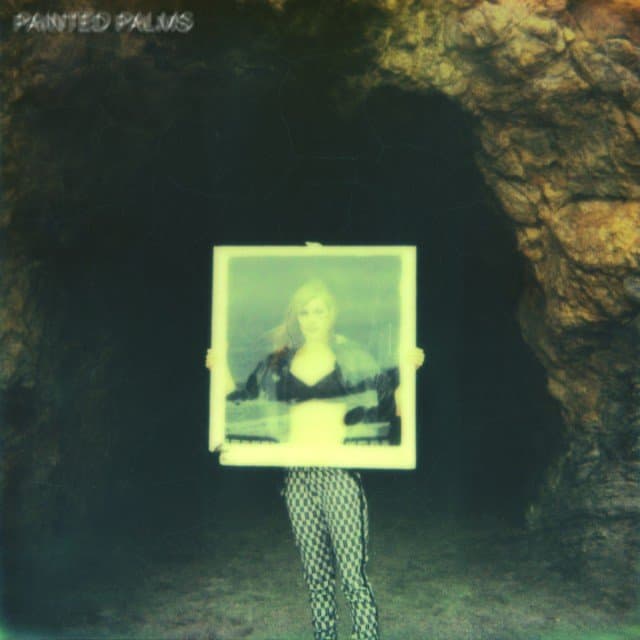 Blending 60's psych-pop (think The Beatles or The Beach Boys) with the the aesthetics of contemporary psych-experimentalism (i.e. Animal Collective or of Montreal), San Francisco-based Painted Palms weave a blissed-out tapestry of rainbow-colored melodies, catchy pop hooks, and heavily textured production on their debut Forever.
In fact, the album's first official single "Spinning Signs" is likely one of the most colorful songs you'll hear all year with it's blend of kaleidoscopic synths, swirling harmonies, and sun-scorched percussion. It's incredibly catchy and fun too. Similarly, the brightly-hued jam "Empty Gun" is as buoyant and musically upbeat as any song The Cardigans ever recorded – and just as lyrically melodramatic as well: "and when I see the light / I couldn't turn away / but all I know / is it will tear me all to pieces if I stay."
Although occasionally cryptic, the lyrics more often than not examine the difficulty of expressing one's inner thoughts clearly. Indeed, it's a theme that comes up time and again on the album and which is supported beautifully by the music itself. Indeed, the music at times borders on manic and almost dementedly upbeat with it's heavy layering and extensive production effects. In other words, there's a lot going on – which makes it easy to appreciate why one might struggle to express themselves. This is especially evident on songs like standouts "Here It Comes" and "Forever" – both of which are energetically cheerful and addictively strong. Thankfully, Painted Palms have enough restraint to consistently pull pack before taking the melody too far.
In fact, the material comes together so well, you'd never know that the duo – cousins Reese Donohue and Christopher Prudhomme – record most of their music independently of one another. Their process, which they've utilized since their first EPs, involves Donohue sending a short beat to Prudhomme for some vocals, Prudhomme forwarding the newly evolved groove back to Donohue, and so on until they've recorded a finished track.
With their twisting melodies but effortlessly pleasing vibes, I think Forever makes a great Musical Pairings for Kasey's recipe for Hot, Buttered Pretzels. Sure, the pretzels can never hope to be as brightly colored as Painted Palms' sonics, but I think that's OK. Besides, both are hard to resist.
You can grab an early-bird white vinyl (limited to 300 copies) of the album from their Bandcamp. Then head to the Kitchen to read Kasey's recipe for Hot, Buttered Pretzels.