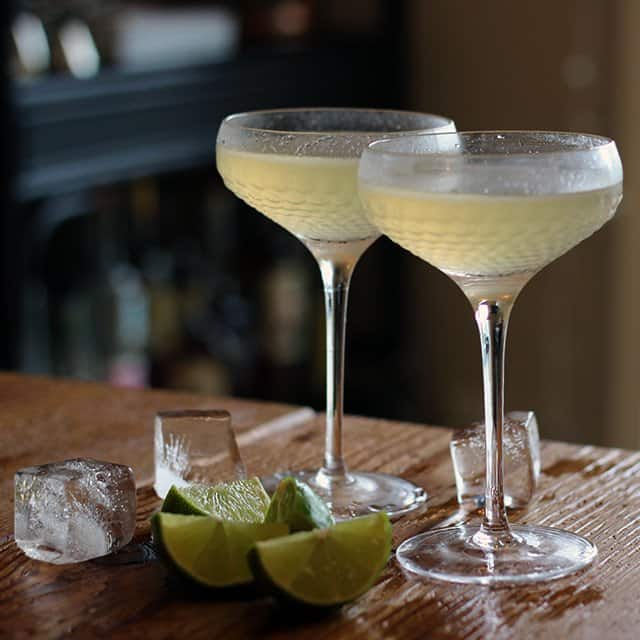 In keeping with the theme of summery drinks, I've been itching to share a recipe for a margarita or paloma. Both are popular Mexican tequila cocktails, and each are members of the sour cocktail family. I'm presenting you with the margarita today, mostly because I see too many people using store-bought sour mixes packed with corn syrup and artificial coloring when this drink is so easy to make at home.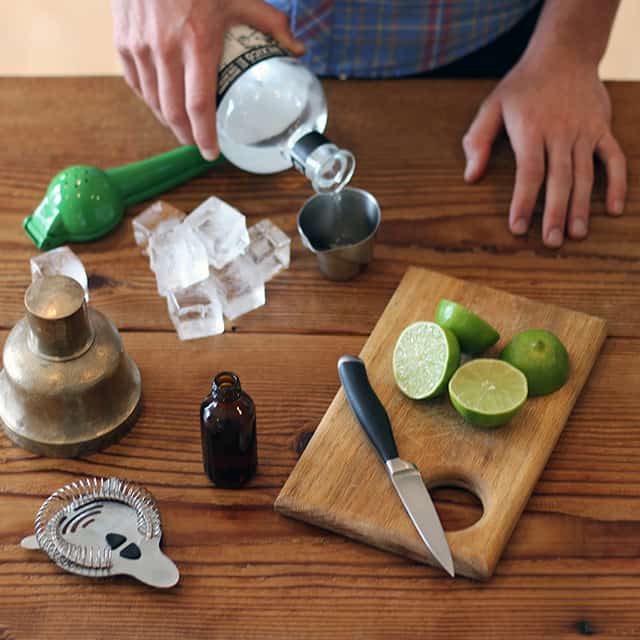 As you explore the world of cocktails, you'll start to recognize many patterns in the recipes. The classic sour is a combination of citrus juice, sweetener, and spirit. Think margarita, whiskey sour, bee's knees, daiquiri, or gimlet. Many of my favorite drinks are simple variations with a swap of spirit, juice, sweetener, or a combination of these.
My basic rule of thumb for a 3-4 oz sour cocktail is 4 parts spirit, 1 part citrus juice, and 1 part sweetener. There are a lot of different recipes for syrups, but the basic simple syrup recipe is 1 part water and 1 part sweetener (such as sugar, honey, or agave syrup).
With that in mind, here's an amazingly simple variation of the classic margarita, which was made popular by San Francisco's own Tommy's Mexican Restaurant. It's one of my favorites.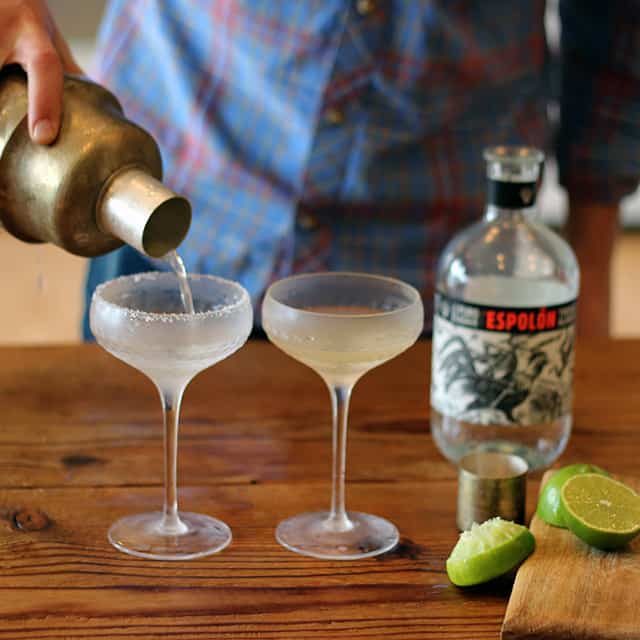 Glass
Coupe
Recipe:
2 oz tequila (I recommend Espolón Silver*)
.5 oz fresh lime juice
.5 oz agave nectar syrup (see below)
Lime wheel garnish (optional)
Salt rim (optional)
Simple agave nectar syrup:
1 part agave syrup
1 part water
Just add hot water to agave syrup and stir until the syrup has been thinned out.
Combine all ingredients in your cocktail shaker. Add ice and shake vigorously. Strain and pour the drink into the glass.
If you want to add a salted rim to your glass, take a piece of the exposed lime flesh and run it across the rim of the coupe before you pour the cocktail in. Pour some salt onto a flat plate or bowl, and drop the coupe onto the plate until the desired amount of salt is stuck to the rim of the glass.
*If you're interested in a smokier taste, you should definitely swap the tequila for your favorite mezcal.One of the most popular brands around is Del Maguey Mezcal.
Photography and styling by Hannah Levy.