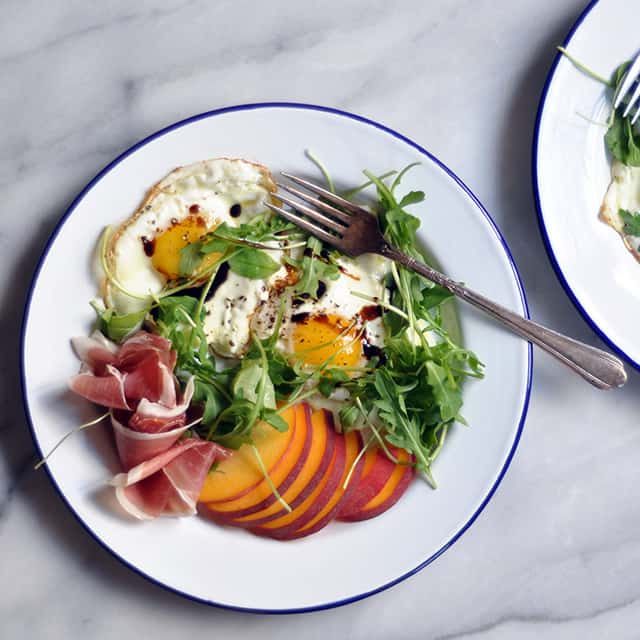 When I first moved to San Francisco in 2005, I hadn't made up my mind about it. I wasn't coming home, specifically, nor was I moving to a city I had long dreamed of living in. In fact, I wanted to stay in San Diego after college but it didn't feel like the place to grow into my career. I knew I didn't want to move back to the Northern California suburbs where I had gone to high school, and New York felt a little too far from home. So I landed in San Francisco because it felt like the 'right' decision.
I spent about a month living in my parents' house and riding the train to work in the city before I found an apartment. It, too, wasn't something I had really thought I wanted. I didn't know much about the neighborhood (it was hardly on anyone's radar nearly 10 years ago) and I didn't exactly swoon over it. But the apartment was spacious and had crown molding (a selling point for my would-be roommate), and most importantly, the price was right.
It took me a while to fall in love with San Francisco. In fact, it took me a while to even like it. I spent a good amount of time mourning my beachy San Diego life, college friends I'd left behind, and the weather. The weather! My first year living here, it rained for 30 straight days, only to transition into a cold, foggy summer. I clung to my flip-flops, which I continued to wear, despite the perpetual 60 degree weather. It went on like this for a while. But I lived in a city people wanted to visit! So nearly every weekend, I hosted friends from all over the country, and slowly, this city started to feel like home.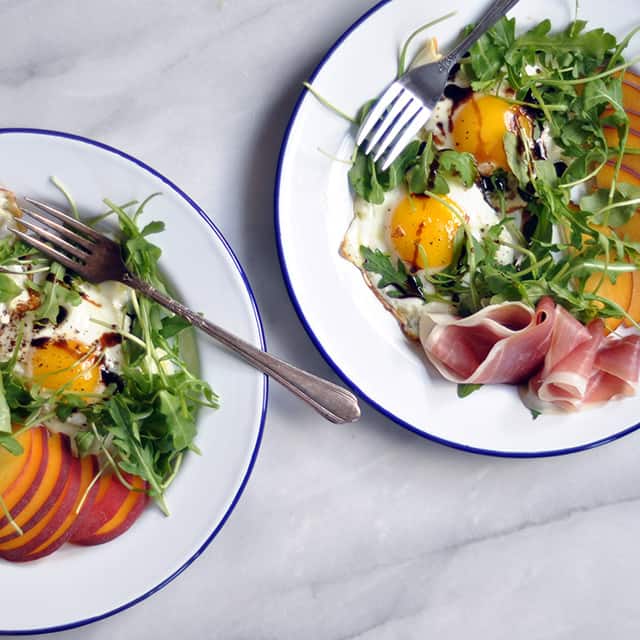 The city, this living, breathing, pulsating organism, has become something routine for me. I'm still charmed by its historic Victorians. And I'm still blown away by the beauty of our coast, the Bay, the Golden Gate Bridge. I love the incredible wealth of restaurants and coffee shops, farmer's markets and ice cream. I've become somewhat immune to the 'dirty' side of city living — annoyed but accepting. I've even — dare I say it — grown to appreciate the fog. Even in the summer.
We've been thinking a lot about what it means to stay. And to go. And I'm not really sure what we'll do, in the end. But the last few months, I've become acutely aware of just how much I want to appreciate this life. Here in this city. This place that is my home. Where I met my husband. Where I had a baby. Where I'm raising a toddler. Where I've worked with some of the brightest people in an industry that — despite criticisms — is a part of billions of people's lives.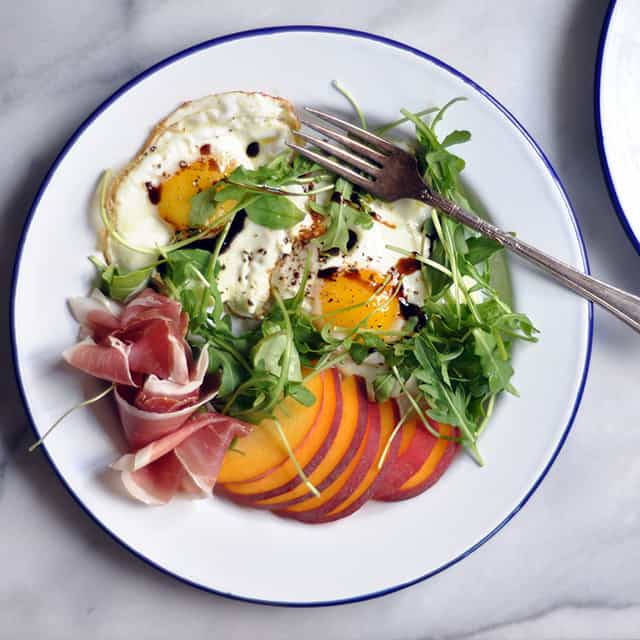 Balsamic Eggs with Peaches and Prosciutto

This is the sort of flexible meal I love making in the summertime: it relies on the freshest ingredients, and can be eaten for breakfast, lunch, or dinner.
1 tablespoon of butter plus more, for the pan
4 large eggs
2 peaches, pitted and thinly sliced
sliced prosciutto
few handfuls of arugula
reduced balsamic vinegar**
salt and freshly ground pepper
1. Heat about a tablespoon of butter in a large, nonstick skillet over medium-high heat. Once the butter is melted and hot, gently break two eggs over the skillet. Cook until the whites are set and the edges begin to curl up, but yolks are still runny. Remove from the skillet and keep warm as you cook the rest of the eggs. Add more butter, as needed, to the pan.
2. To serve, divide eggs among plates. Next, arrange the arugula, peach slices, and prosciutto around the eggs. Sprinkle eggs with salt and pepper, then drizzle with a bit of reduced balsamic vinegar. Serve warm.
**I happened to have a jar of thickened, syrupy balsamic vinegar, but you can make your own! Simply add about a half cup of balsamic vinegar to a small pot and bring it to a boil. Dial down the heat and let it cook off for several minutes (or until it's thickened to your preferred consistency).