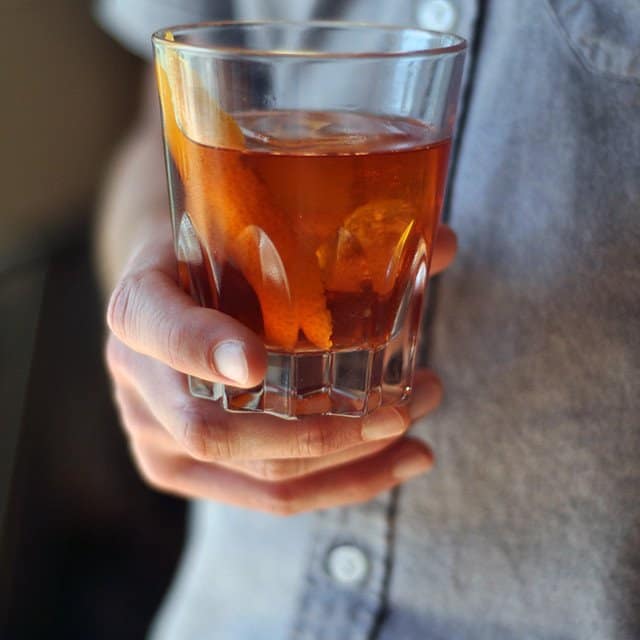 Last month, we opened a call for contributors, and were thrilled to hear that our friend Jeff wanted to share his cocktail know-how with Turntable Kitchen readers. He'll be stopping by here to share cocktail history, recipes, and more, in a new series we're calling 'Home Bar.'
We're often bombarded with options in life. Sometimes it's best to keep things simple. The old-fashioned, first documented in 1806 as the whiskey cocktail, represents the quintessential cocktail, a balance of at least three components: spirit, sweet, bitter, citrus.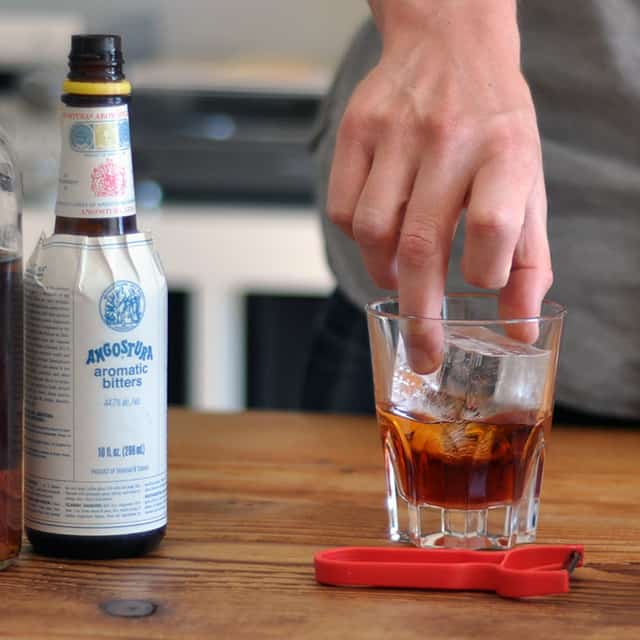 Over time, variations of the classic whiskey cocktail (now known as the old-fashioned) arrived and the drink seemed doomed for muddled orange slices and cherries with soda water. The old-fashioned has been fighting its way back as bars across the country are reintroducing patrons to old-guard cocktails.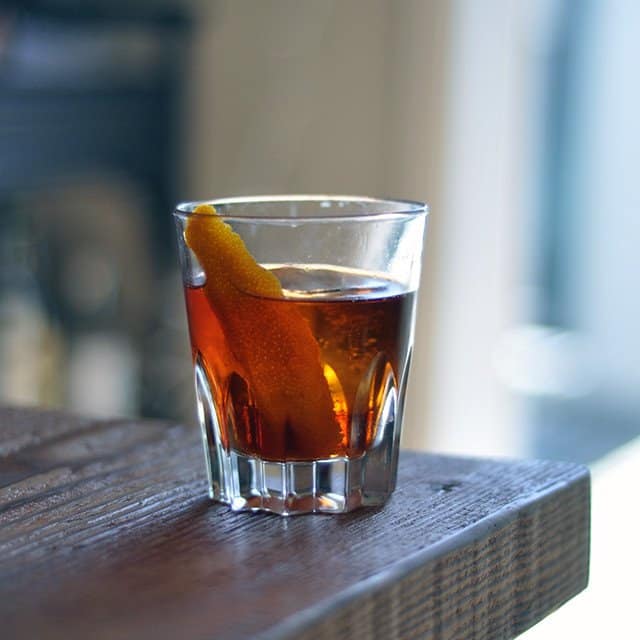 Going to a party? Bring a small bottle of bitters and you'll likely have everything that you need to make a cocktail.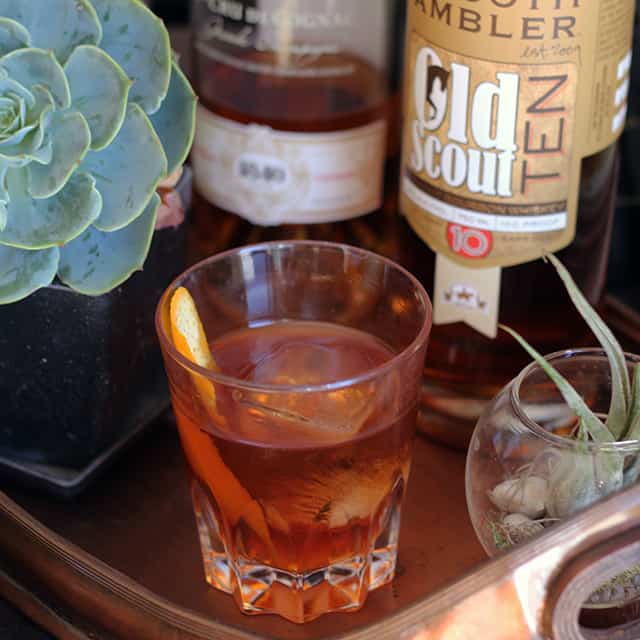 Glass
Old-fashioned glass or just a plain old tumbler
Recipe
Barspoon of sugar
2 dashes Angostura bitters
2 oz rye whiskey (Rittenhouse)*
Orange or lemon peel, for garnish
*You can try bourbon, brandy, or rum as well.
Combine the first two ingredients in the glass. Muddle until the sugar dissolves into the bitters. Add the whiskey and then the ice (ideally like this oversized ice cube tray). Stir until chilled (10 seconds at least). Gently squeeze the peel over the drink to release the oils and rub around the rim of the glass. Garnish with orange or lemon peel.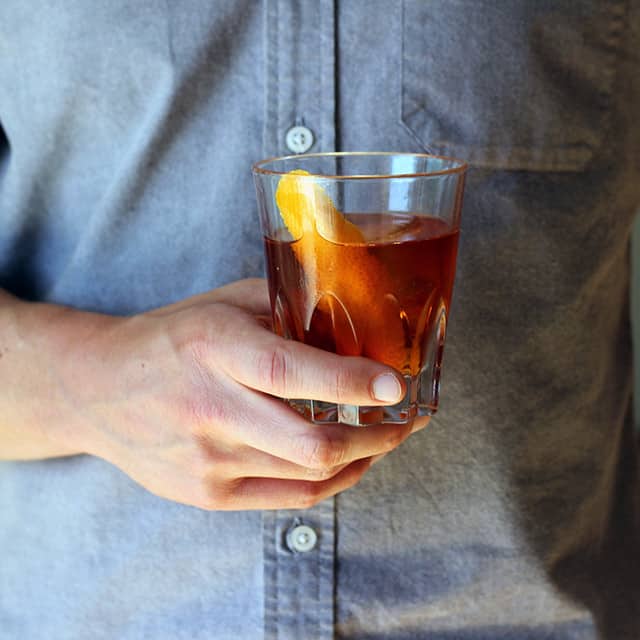 Photography and styling by Hannah Levy and Kasey Fleisher Hickey.