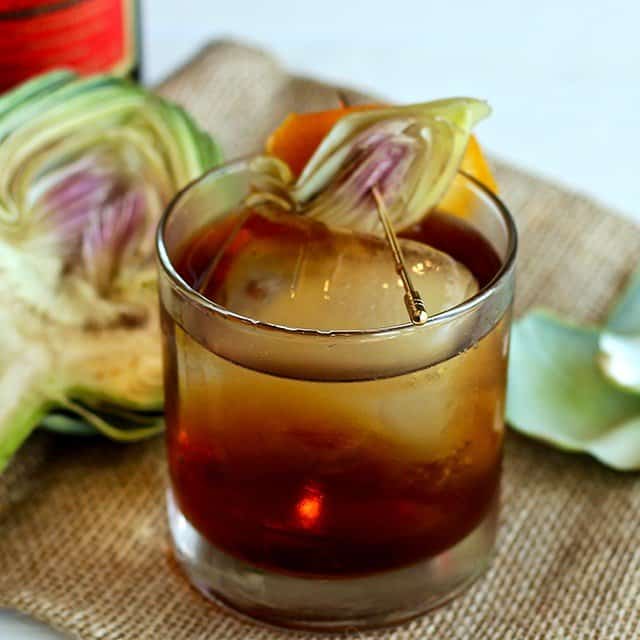 Negroni Week has crept up on me once again. Every year, I'm surprised to see how much the participation has grown… San Francisco alone has 105 participating bars and restaurants this year donating a percentage of the profits to charities of their choice when you order a Negroni or Negroni variation from their menu. Check for participating locations near you here.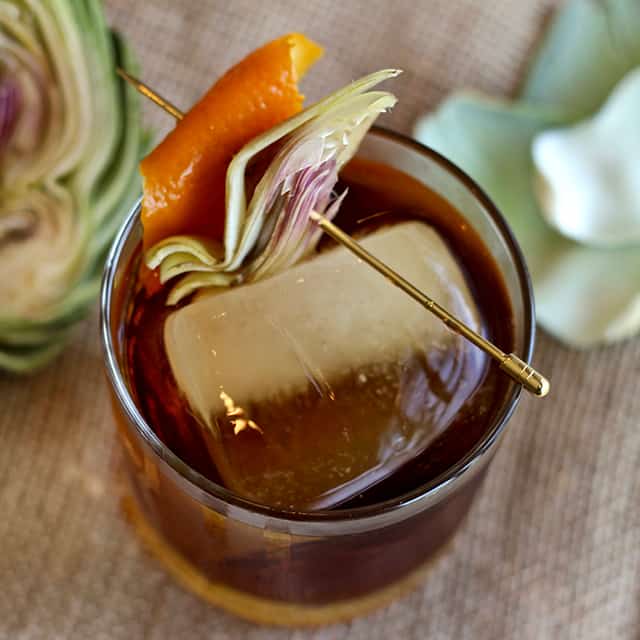 As I've mentioned before, the standard Negroni is my go-to drink most nights of the week, but occasionally I find myself wanting to explore variations. I've shared the Winter Sun with you, and now I'd like to introduce you to a simple variation which swaps out the iconic Campari for an artichoke liqueur called Cynar (pronounced chee-nahr), also produced by the Campari Group.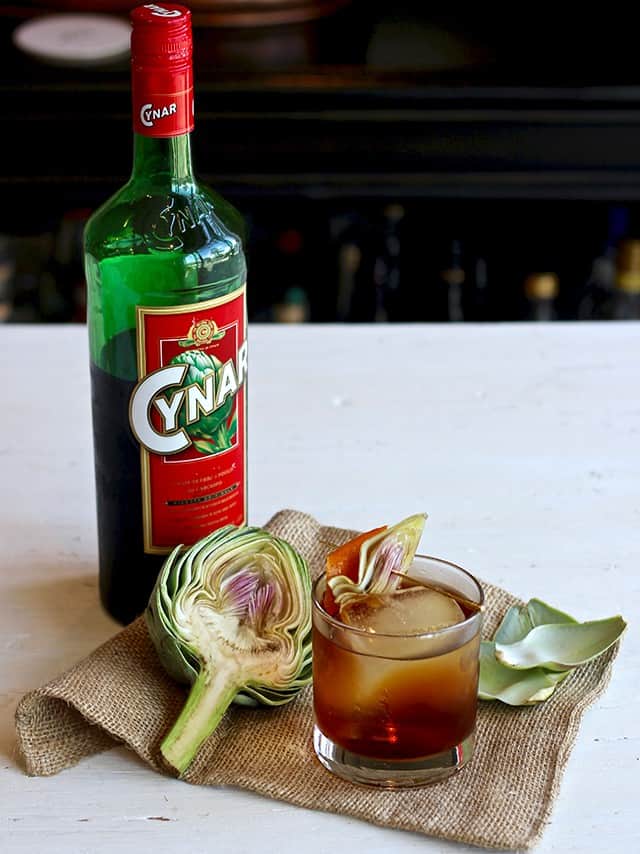 Artichoke liqueur sounds weird, I know, but spiked with a variety of herbs and plants it is one of my favorite amari (plural for amaro) on my shelves, and it's what I reach for when I want something that leans further on the bitter scale. Cynar brings a bit of a vegetal and metallic taste to the cocktail — it is balanced well by the heavier sweet vermouth made by Carpano Antica, which has a hint of chocolate.
Salute!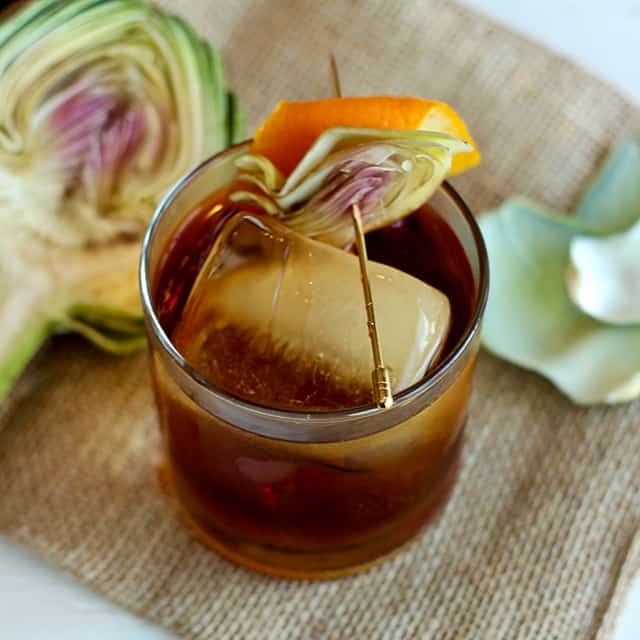 GLASS
Old-fashioned glass or just a plain old tumbler
RECIPE
I call it the Cygroni (pronounced chi-groh-nee):
1.5 oz gin (I recommend Beefeater, London Dry Gin)
.75 oz sweet vermouth (I recommend Carpano Antica)
.75 oz Cynar
Orange zest garnish
Add all liquids into the glass. Fill the glass with ice or one large cube. Stir for 10-15 seconds or until chilled. If you're using one large cube, you will want to stir for a bit longer as it will take more time to melt and dilute/chill the drink. Gently squeeze the orange zest over the drink, skin side down, to release the oils. Rub the rim of the glass with the same side of the zest and drop it into the drink.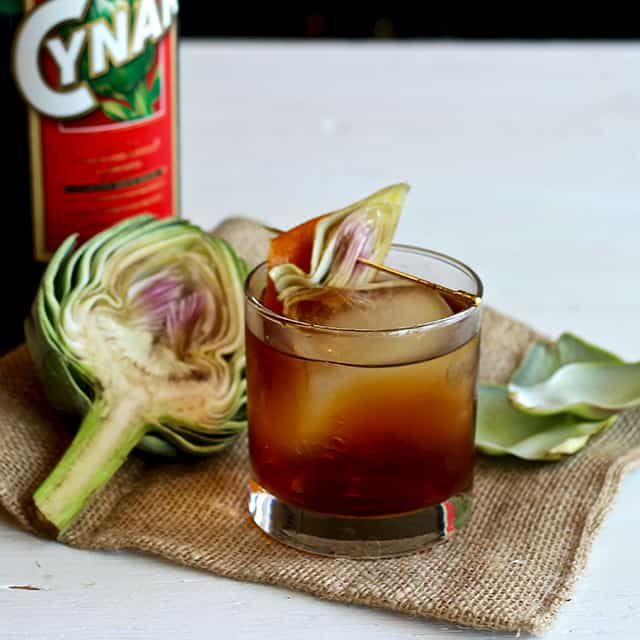 Photography and styling by Hannah Levy.