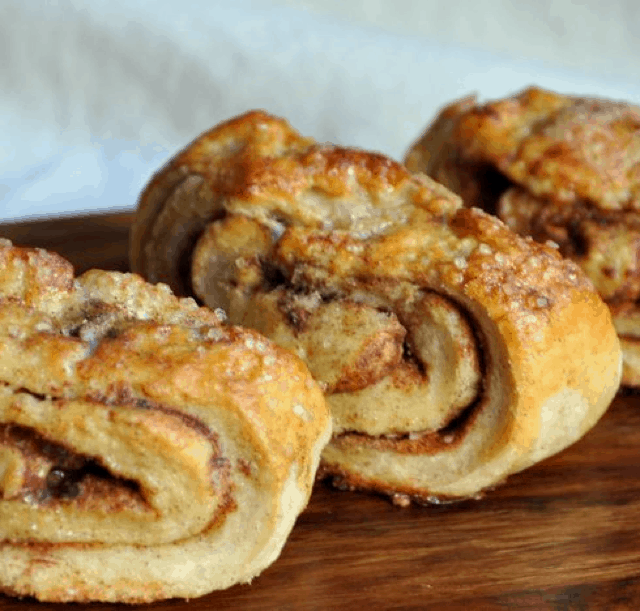 Sometimes, I sit on recipes so long that they become sort of a conundrum. Should I still write about them on the site, even though I made something months ago? Was there a particular reason why I didn't write about said recipe shortly after making it?
When I first tried to commit to posting 2-3 times per week, I knew that I had to try new recipes A LOT. I rarely ever found myself making the same dish twice. But then, I suddenly started accumulating photos on my laptop faster than I could write about everything I was making. Sometimes, the photos got pushed down so much that I nearly forgot about a certain recipe. That is, until I'd scroll through all of my photos and realize that it's truly a shame that I never shared something here.
I feel that way about these cardamom buns from the cookbook "Falling Cloudberries." I don't know how you decide to make a recipe, but often I obsess over something for a few weeks before actually making it. I felt that way about these beet ravioli that I told you about and cinnamon rolls.
When Matt and I took a roadtrip to Portland last summer, I had quite possibly my most favorite morning sweet ever at the Sparrow Bakery: an Ocean Roll (essentially, a morning bun with cardamom, sugar and salt). I'd never thought of cardamom as a flavor that I loved, but after having this dessert, I started identifying it in many other delicious things. I began adding it to everything from granola to pancakes to cookies. It just has this very assertive heat about it that I love as a contrast in sweets.
Having had the Ocean Roll, I was dying to find something similar to try to make at home and came upon this recipe doing a Google search. I saved the link and decided that I just had to get Tessa's book. The first time I made these buns, I misread the recipe and used twice the amount of butter. The buns still tasted great. The second time, I stuck closer to the recipe, and they, again, came out great.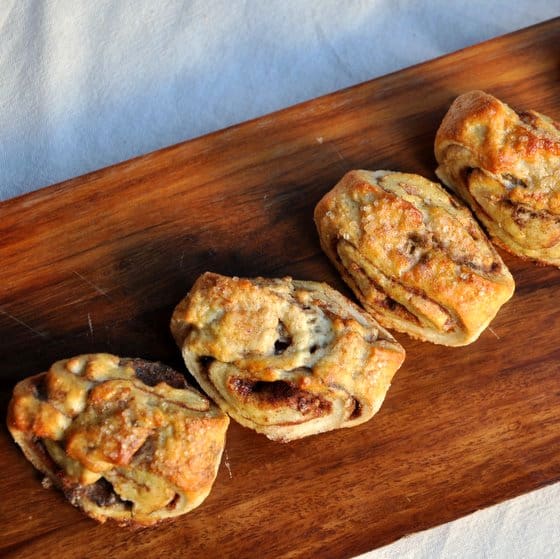 The best way I can describe these little buns, which are definitely not your average cinnamon roll, is to compare them to big rugelech (not quite crumbly, though – more flaky). They're on the drier side compared to the traditional cinnamon bun, dense, and beautifully bring forward the cardamom flavor. It's true, this recipe has been sitting in my folder since last summer, but it's certainly no reflection on how good these morning pastries are.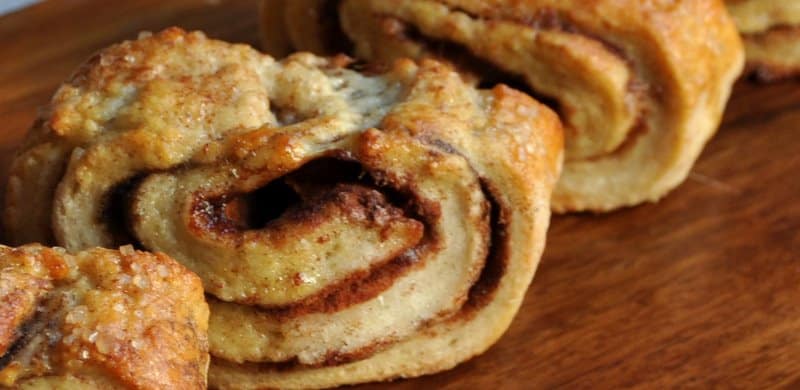 Cardamom Buns
adapted from Falling Cloudberries
*makes about 30-35 buns
For the buns:
1 cup of warm milk
1/2 cup of powdered sugar
1 ounce of fast acting yeast
1 large egg, lightly beaten with a fork
1/4 pound plus one tablespoon of butter, at room temperature
2 teaspoons of ground cardamom
1 teaspoon of salt
5 1/4 cups of flour
For the bun filling:
1/4 cup of sugar plus more, for sprinkling
5 1/2 tablespoons of butter, at room temperature
1 egg, beaten lightly with a fork
2 teaspoons of ground cinnamon
*Optional: if you really love your cardamom, you can feel free to add 1/2 teaspoon of it to your filling as well. You can also use large sugar granules for sprinkling.
1. Combine the milk and sugar in a large bowl. Sprinkle the yeast on top and let the mixture stand at room temperature for about 10 minutes (until the yeast begins to foam).
2. Stir in the beaten egg, butter, cardamom, and salt. Next, add the flour, a little at a time, stirring it with a wooden spoon or your hands.
3. Turn the dough out onto a lightly floured surface and knead it for a few minutes, until it becomes soft and pliable.
4. Transfer the dough back to the bowl and cover with a dish towel. Let the dough rise for two hours.
5. Make the filling by mixing the cinnamon, sugar and butter in a medium bowl.
6. Once the dough has risen, divide it into 4 equal portions. Cover the portions you are not working on as you roll out one portion into a rectangle about 1/8 inch thick.
7. Spread about a quarter of the filling over the dough. Roll the dough, forming a sausage of sorts.
8. Repeat the process with the rest of the dough.
9. Preheat the oven to 350 degrees F to allow it to warm up as you finish shaping the dough.
10. Line two baking sheets with parchment paper. To shape the buns, slice the logs diagonally, making V-shaped buns about 2 inches in length at their widest part.
11. Turn the V's so that their thinnest end is pointing up and they are sitting on their thicker base. Press down the pointy edge at the center and push it down until in meets the base. Repeat this process for all of the buns.
12. Place the buns about an inch apart on the baking sheets and brush them with the egg wash. Dust with some sugar and let them sit at room temperature for another 30 minutes before baking for about 20 minutes.
13. The buns are done when they are a light golden brown. Eat them warm.
Musical Pairings: The Vagrants – I Can't Make A Friend: 1965-1968 + Cardamom Buns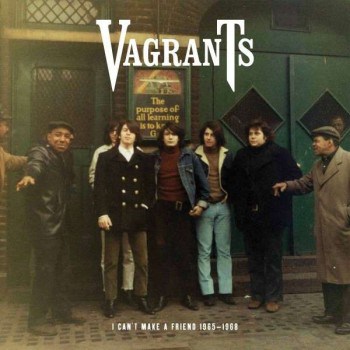 Check out more about the Pairing on the Turntable.