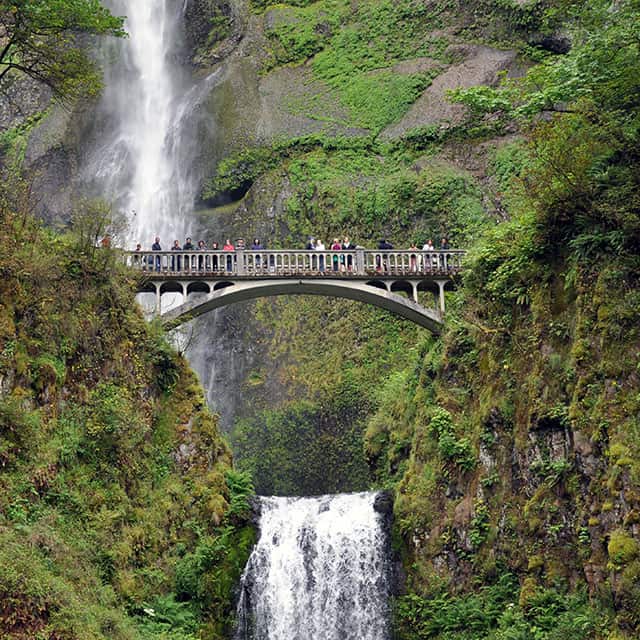 You know when you look forward to something so much that you start a mental countdown in your head months in advance? Everything else is framed in the context of this upcoming event: "Yes, two weeks from now we'll be going to so-and-so's birthday, and then the weekend right after is our trip!"
I had been looking forward to our roadtrip to Oregon for months. I hardly planned much (Matt definitely stepped it up a notch and made us a reservation at Beast), but leading up to the trip, I gathered the suggestions of friends acquaintances and even complete strangers. We set off on the road at 6 am on a Friday morning will little of a formal itinerary aside from "eating," "hiking," and "drinking beer."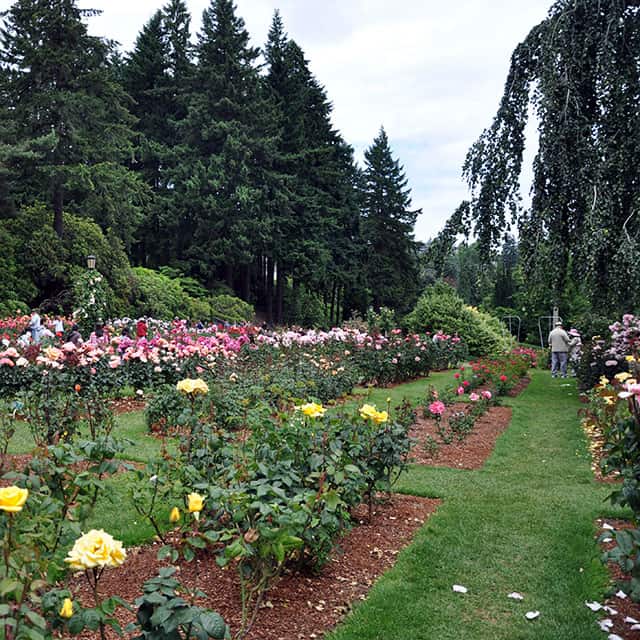 The ride itself was beautiful. Past Mount Shasta, through thick forest, dry, mountainy roads that reminded me of Argentina and thickets of wildflowers overhanging over the highway. We listened to two World Cup match broadcasts on a.m. radio (the first time I've ever tuned into a sporting event that I couldn't actually see). Something about it felt fitting–an old school kind of road trip, complete with a cooler packed with turkey sandwiches and a bagful of cherries. Our first stop was Bend, Oregon, where we spent one glorious afternoon and one fun evening. We happened to get to Bend on the evening of their monthly gallery walk, where many stores stayed open late, art galleries gave out samples of wine and music performances were planned. We ate a delicious dinner, drank a lot of tea, coffee, and beer and soaked in the city–the beautiful Mirror Pond, the homey-feeling streets and back alleys and the vibrant arts and music scene. We even caught some musical performances from some young singers and musicians.
From Bend, we made our way up to Portland, greeted by a thick blanket of clouds. We wandered, we shopped, we ate, we drank, we went in circles a few times, we failed to get breakfast at Simpatica due to the 4th of July holiday. We drove out to Multnomah Falls and did a little hiking. We watched the fireworks from a grassy little patch by the water. We people-watched for 2 hours. And then we drove back, making stops in Jacksonville, Oregon (where we ate the best gelato–perfect for a 95 degree day), somewhere between Jacksonville and Ashland (because I absolutely HAD to have some marionberries–and boysenberries and strawberries and raspberries), Ashland (by which point my Sahagun chocolates melted from the heat and I was done with Oregon for the time being), and lastly, Willows, were we ate blistering hot Chinese food on a blistering hot day.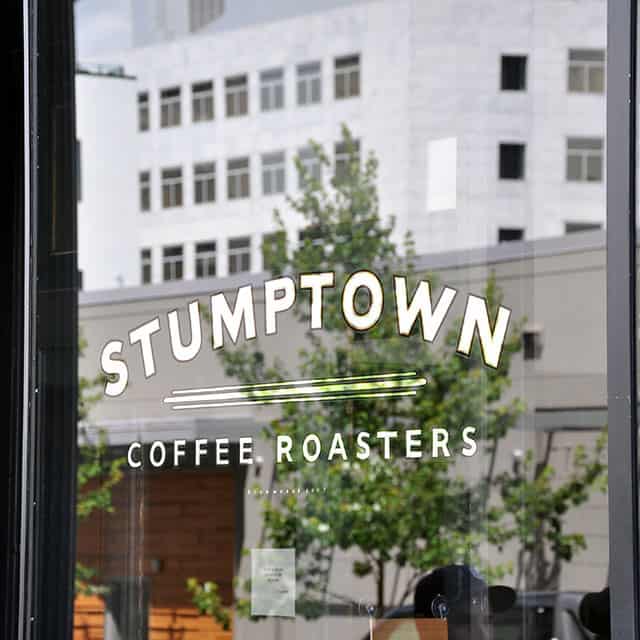 I had high expectations for Portland. Jokingly, Matt and I say that we'll move there one day. It's a funny thing to say — that you'll make someplace your home that you've never been to before. But in this case, our expectations were met fully. And I'll certainly relish an opportunity to go back (driving or not). Without further ado, I hope that you enjoy my list of the best things I ate and drank in Oregon. I'd love to hear from you if you've eaten/drank any of the following things or been to any of the places I've listed. And please contribute to this list–inevitably, I couldn't completely eat and drink my way through Oregon in 4 days.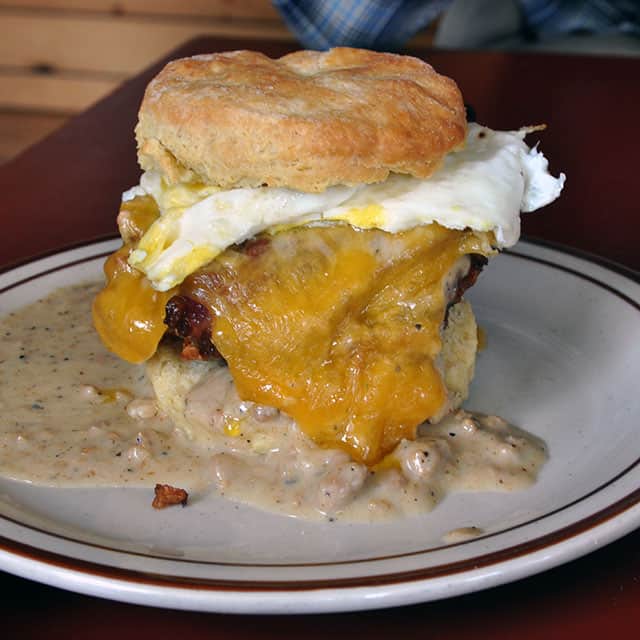 1. Ocean Roll from Sparrow Bakery in Bend, Oregon
2. Iced coffee from Stumptown Coffee
3. Jubelale beer from Deschutes Brewery in Bend, Oregon
4. Homemade pita, hummus and baba ghanoush from Habibi
5. Lemon gelato, Baccio gelato from Mama Mia Gelateria in Jacksonville, Oregon
6. Chocolates from Sahagun (particularly luscious caramel and creamy halva-like chocolate enrobed balls)
7. Chive blinis with trout caviar from Cabezon
8. Mussels with beans, chorizo and fries from Cabezon
9. Lone Pine Coffee in Bend, Oregon
10. Shrimp and Grit cake from Zydeco Kitchen & Cocktails in Bend, Oregon
11. Oregon Croissant from Ken's Artisan Bakery
12. Carrot and Fennel Soup with walnut bread from Ken's Artisan Bakery
13. Biscuit with Marionberry Jam from Pine State Biscuits
14. Poppyseed Pancakes with local strawberries from The Daily Cafe
15. Selection of appetizers from Beast, including foie gras bon bon
16. Duck at Beast
17. Champagne-poached apricot at Beast
18. Earl Gray Vanilla Tea Latte from Townshend's Tea Company in Bend, Oregon
19. Local Oregon berries from farmer's market between Jacksonville and Ashland
20. Thai lettuce wrap from food cart
Local Pairing: Typhoon – Hunger and Thirst + Oregon Roadtrip Guide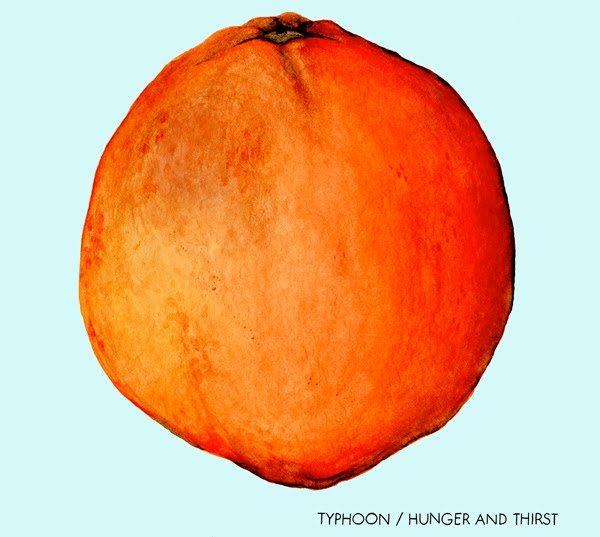 Have you ever visited a city and fallen in love with it almost as soon as you stepped foot in it? I felt that way about San Francisco the first time I visited it as an adult, and now I've felt that way about Portland, Oregon. Seriously, Portland is a pretty amazing city: lots of small micro-breweries, bookstores (including the world famous Powell's), awesome restaurants, and an amazingly vibrant local music scene. The food scene included restaurants run by James Beard-nominated chefs, heart-attack-waiting-to-happen biscuits, and a food cart named after the band Built to Spill (see the picture above). After scouring the crates of at least 5-6 different record stores, I brought home a vinyl comp from High Scores and Records featuring Guidance Counselor, Breakfast Mountain, Jeffrey Jerusalem, Wampire, May Ling, and Atole that I can highly recommend. But my favorite record store find was Typhoon's latest album titled Hunger and Thirst. Read more at Musical Pairings. –Matthew