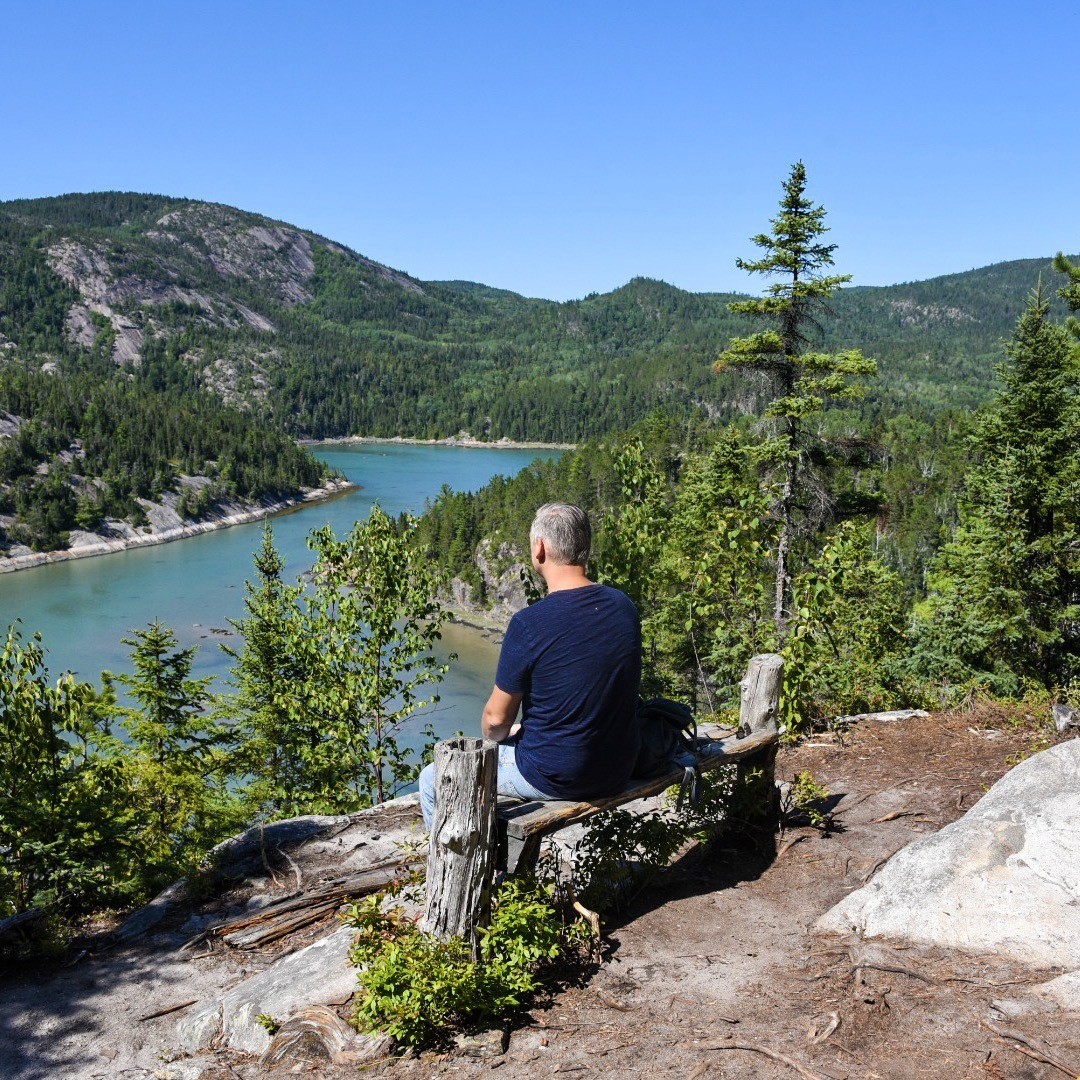 This is a sponsored post in partnership with Tourisme Charlevoix and QuébecOriginal. All words and opinions are our own. Thank you for supporting the brands that help us do what we do!
I have always known that Quebec was renowned for its maple syrup and poutine. But I didn't realize just how much of a food epicenter it was until we traveled to Charlevoix. After landing in Quebec City, we hopped in our rental car and drove along the St. Lawrence river, only to be welcomed by stunningly open rolling hills, looming pines, pastures of sheep and goats, mountains, charming small towns, and incredible food, beer, and wine.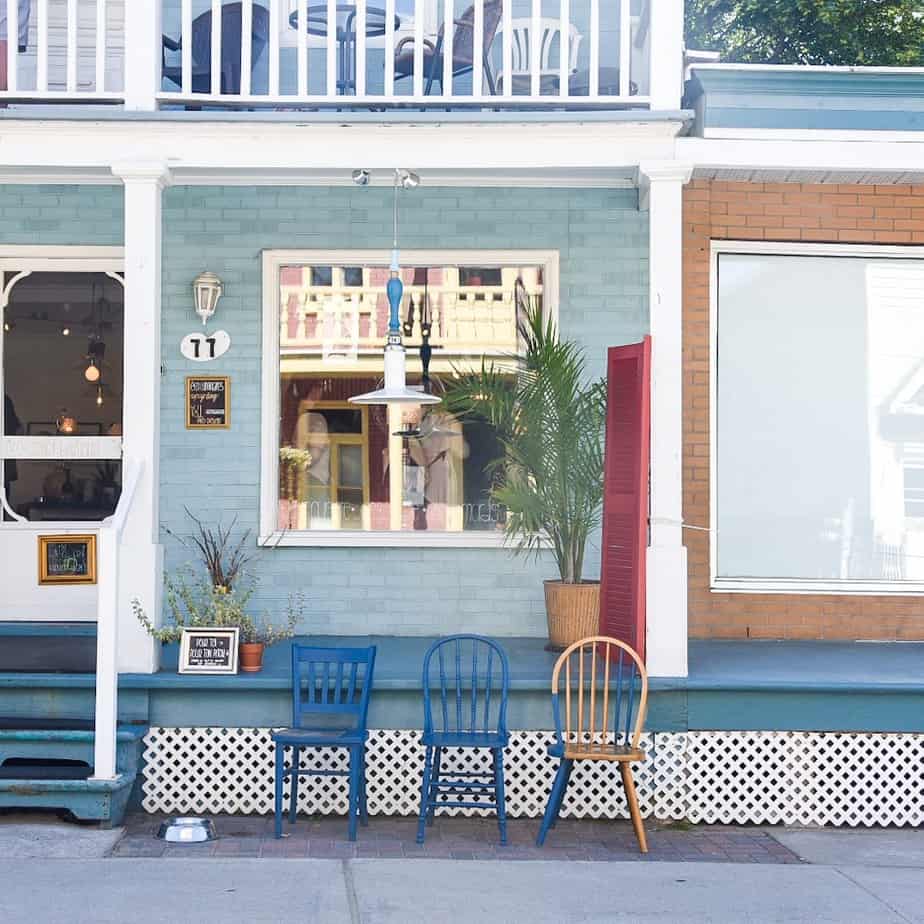 In the age of Instagram, it's hard to come across travel destinations that truly feel like hidden gems. What we found in Charlevoix was the real deal: family-owned businesses that go back generations, and a real "farm-to-table" culture that felt more lived than just brand.
The region's slogan is "Be charmed" and we agree that spending a few days in Charlevoix is the epitome of relaxation and charm. The region of Charlevoix was hit by a meteorite 350 million years ago, creating a forty mile wide crater. Today, this is where 90% of Charlevoix residents reside and the region is marked by rolling green hills and maple, elm, fir, and spruce forests that are home to caribou. In a nutshell: it's a pastoral haven for good eats, hiking, kayaking, and living off the land.
At a time when the news feels particularly overwhelming, the peaceful pace of life we found in Charlevoix was particularly welcomed.
Baie-Saint-Paul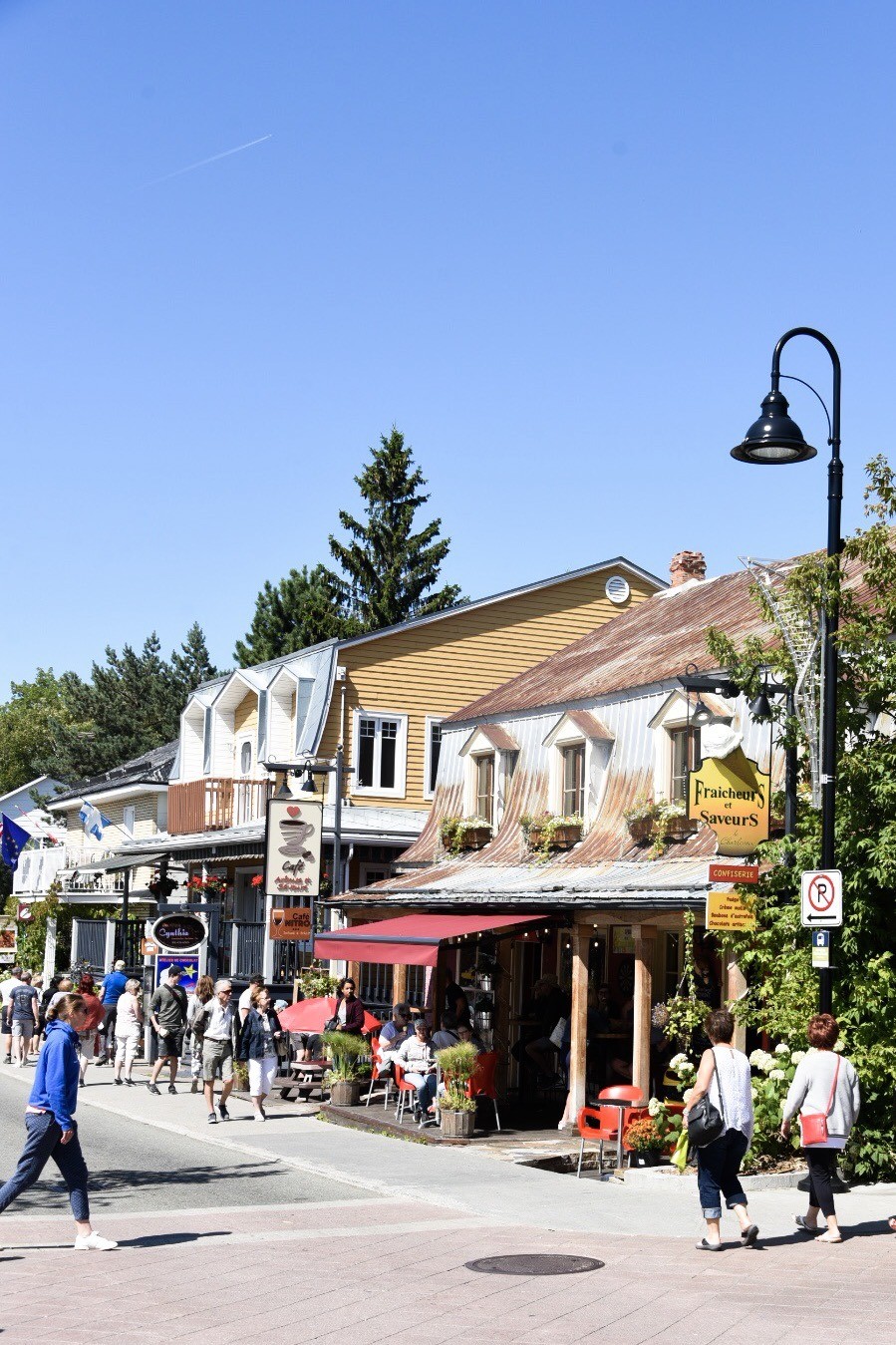 Our first stop in Charlevoix was the adorable town of Baie-Saint-Paul. Since our flight left pretty early, we grabbed some food and nitro coffee at at Café Arômes et Saveurs before spending the next hour leisurely strolling. Here, you'll find The Microbrasserie Charlevoix, where you can sample local beers (they're famous for the Vache Folle Milk Stout, but also make tons of other delicious brews). The town is also known for its art galleries.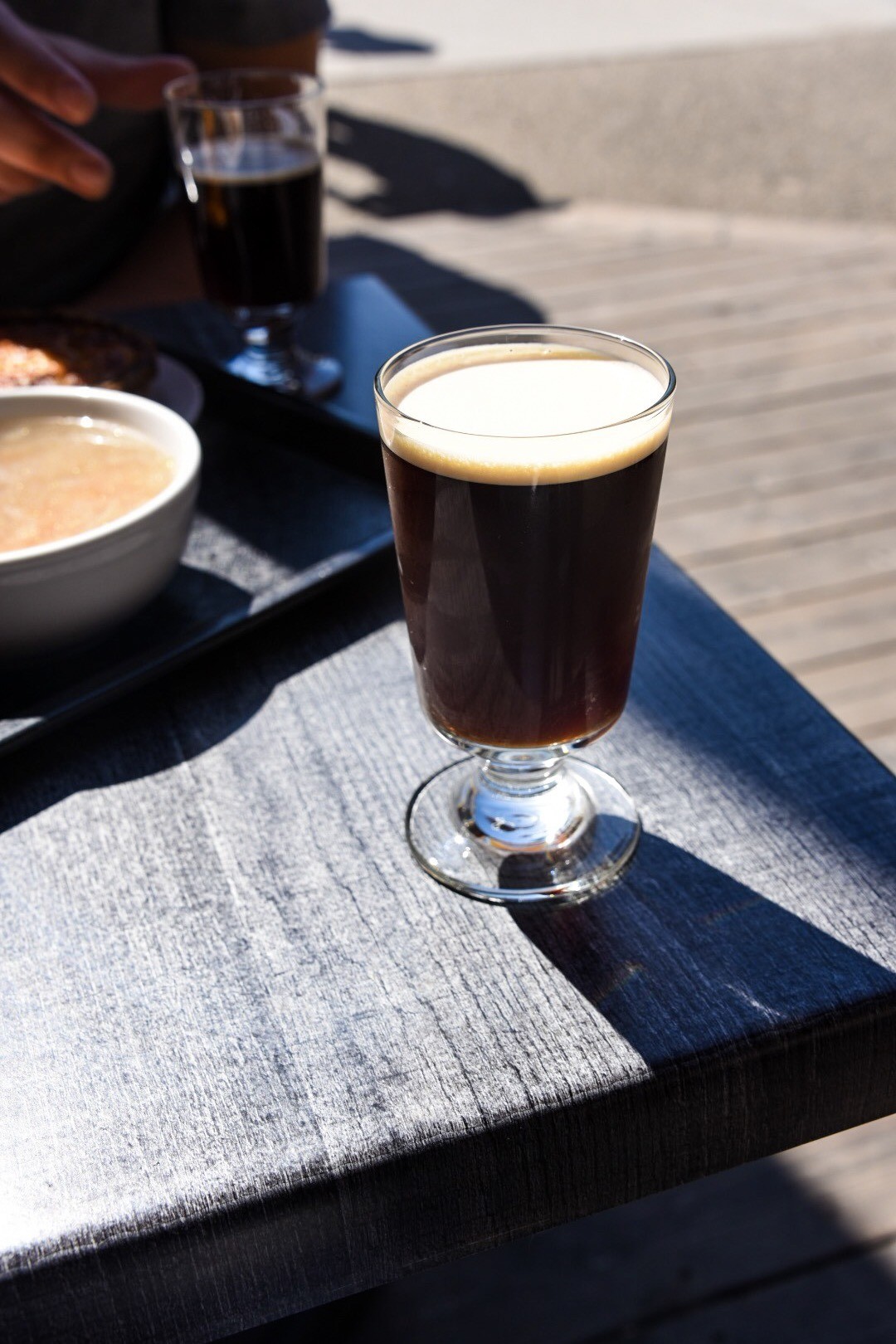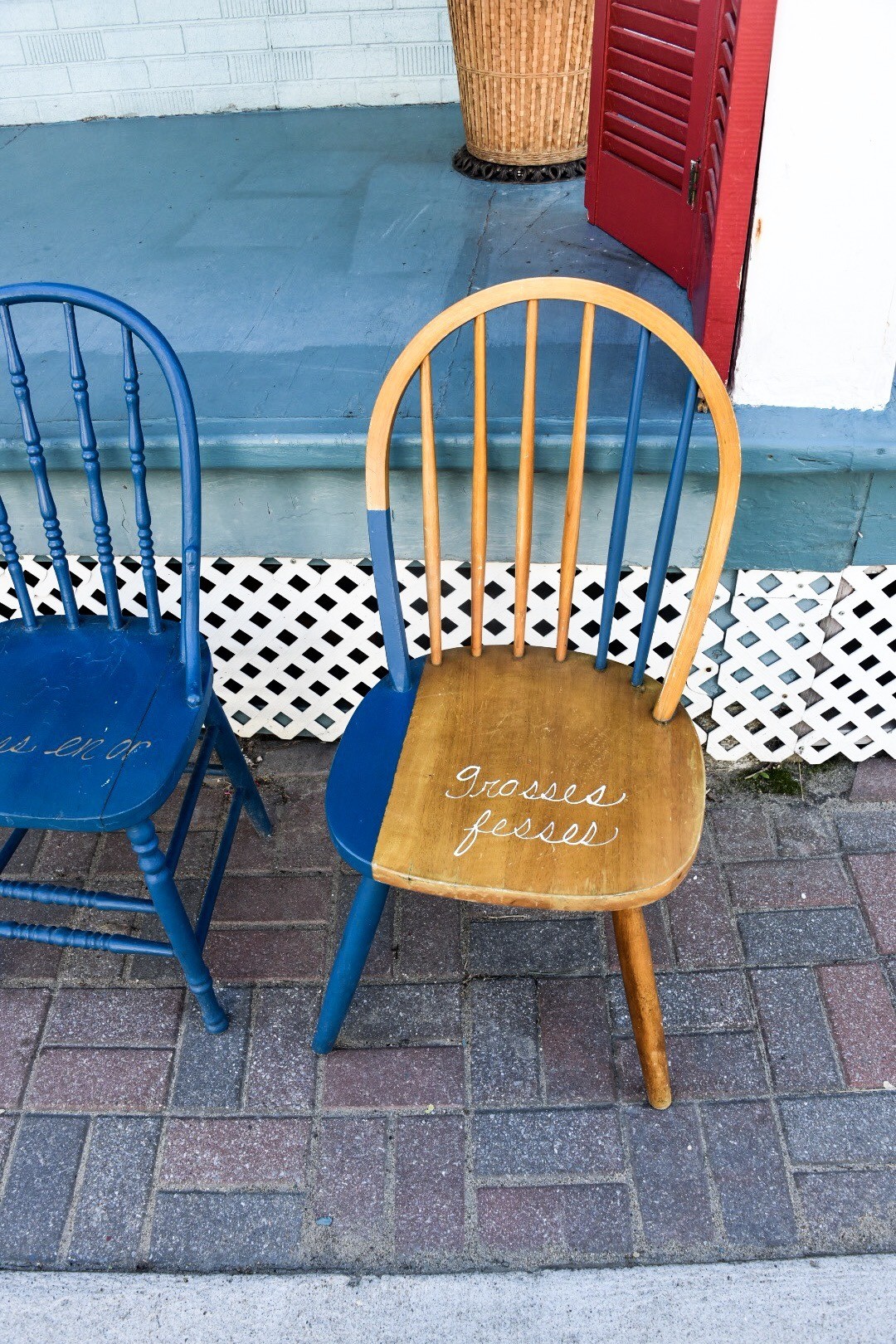 Driving along the Mountain Road
If you've ever been to Canada, you know that its landscape feels vast, and there's a national park pretty much everywhere you look. After strolling through Baie-Saint-Paul, we took off on a delicious road trip along the photogenic Mountain Road.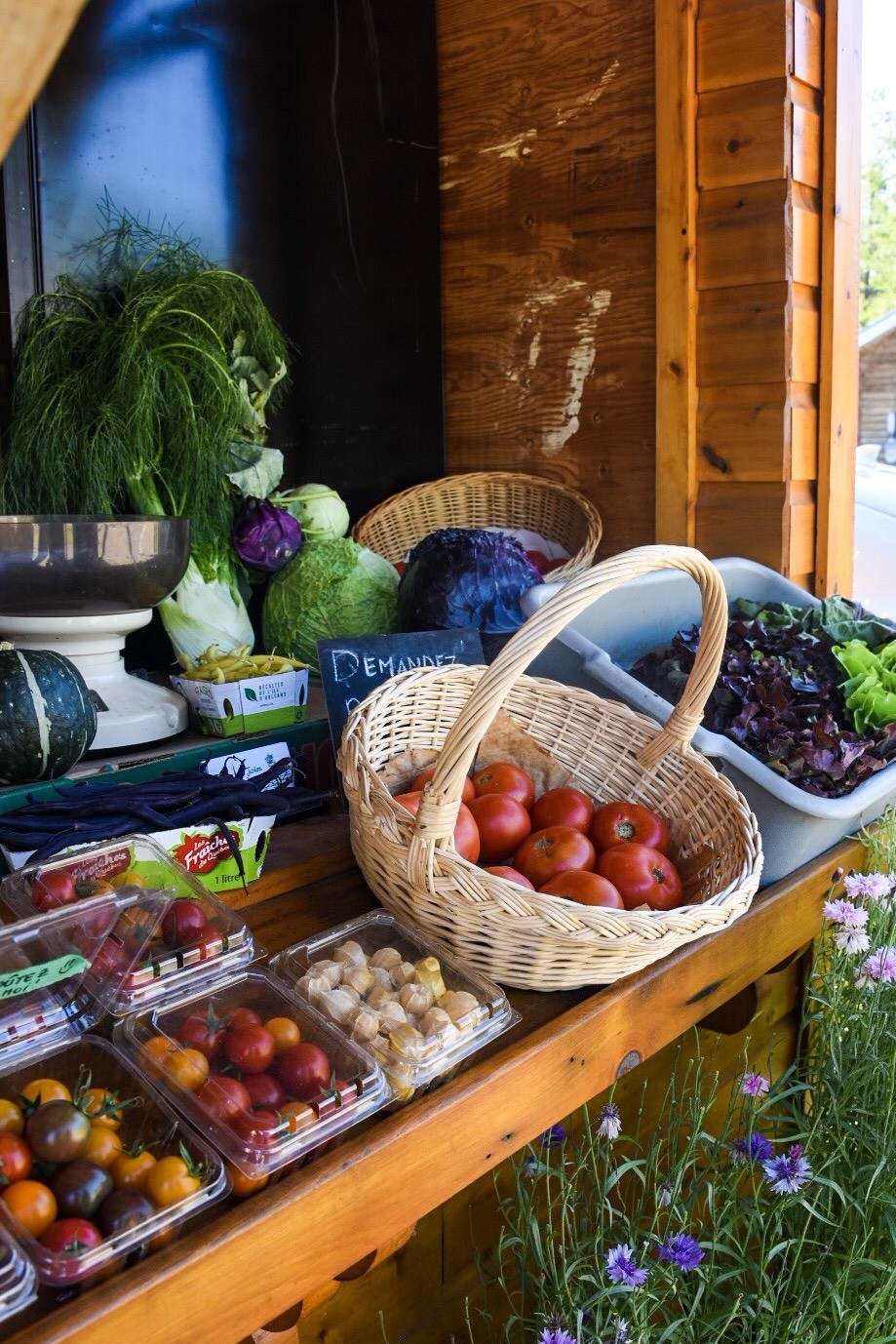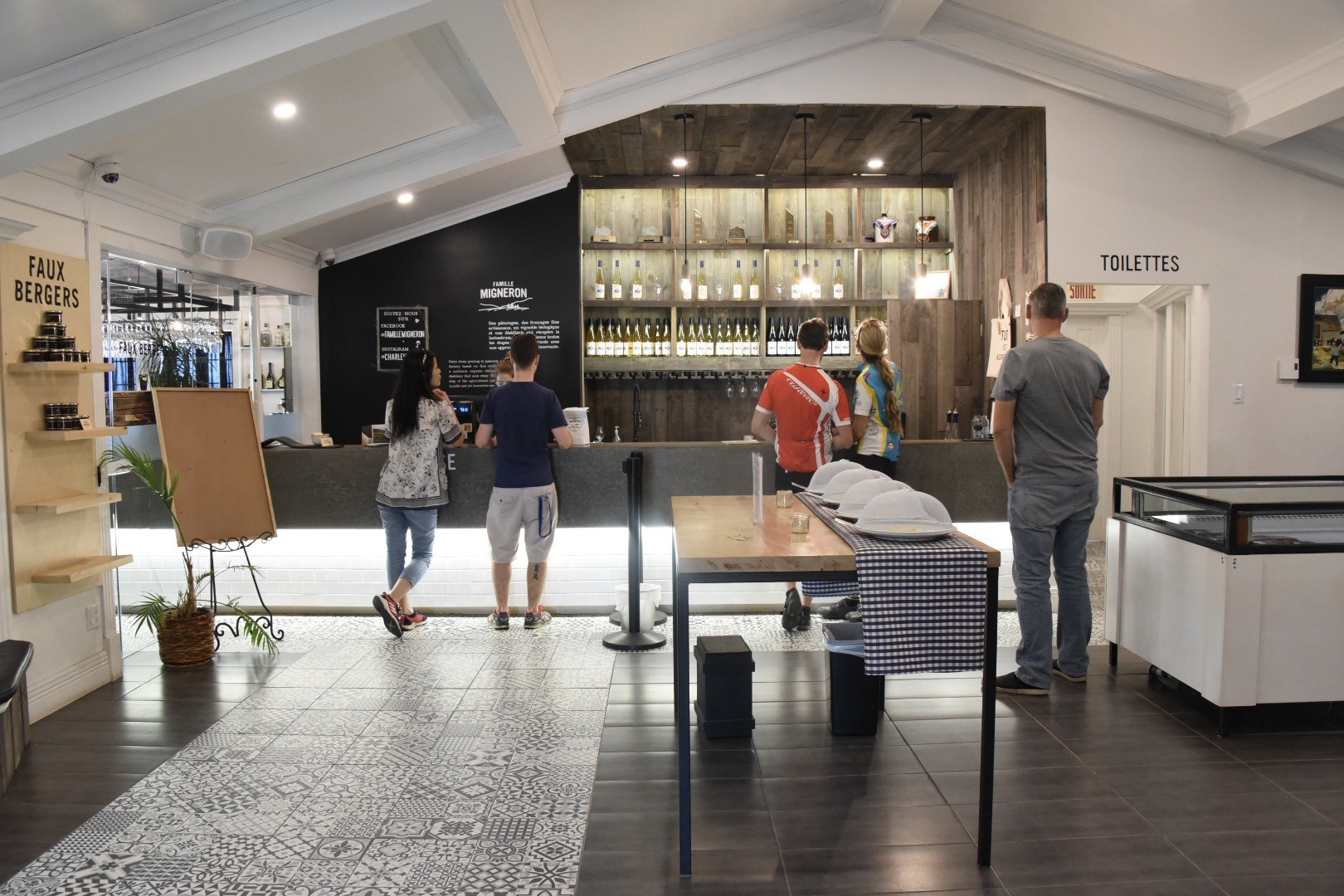 Our first stop blew us away: Maison d'affinage Maurice Dufour makes award-winning cheeses and wines, and is also the site of Faux Bergers, a restaurant and ice cream shop. Unfortunately, Faux Bergers was closed for an Outstanding in the Field event so we sadly did not get to try the food (or the sheep milk soft serve — wah!). But we sampled plenty of cheese and wine, and even picked up a bottle to bring back with us.
Drop me back in Charlevoix, and I could easily spend an entire day sitting out with a glass of wine and watching the sheep graze the fields.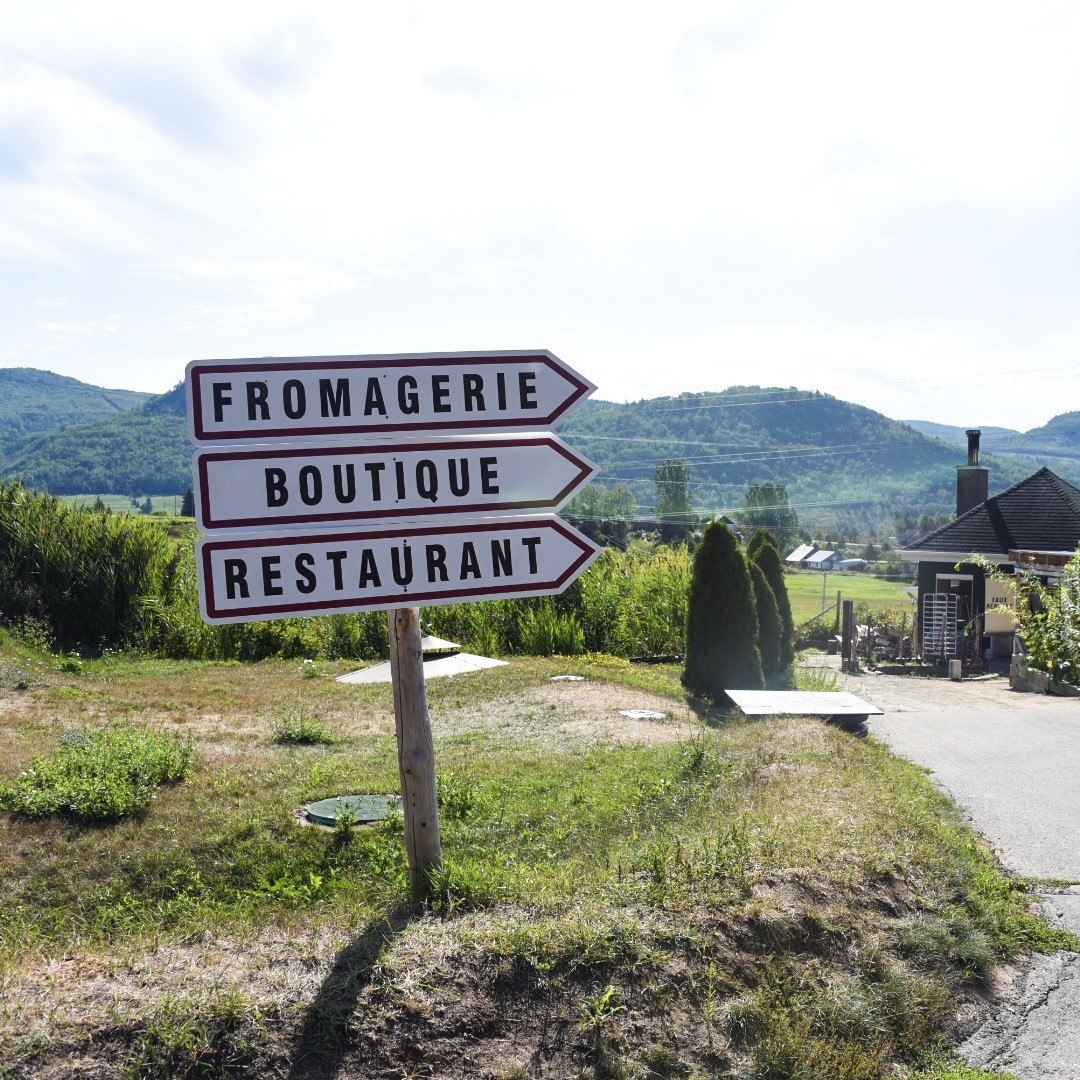 Alas. There are plenty of fascinating and delicious stops along the Mountain Road that are worth checking out — from goat farms to duck farms and yes, even emu (they make skin care products).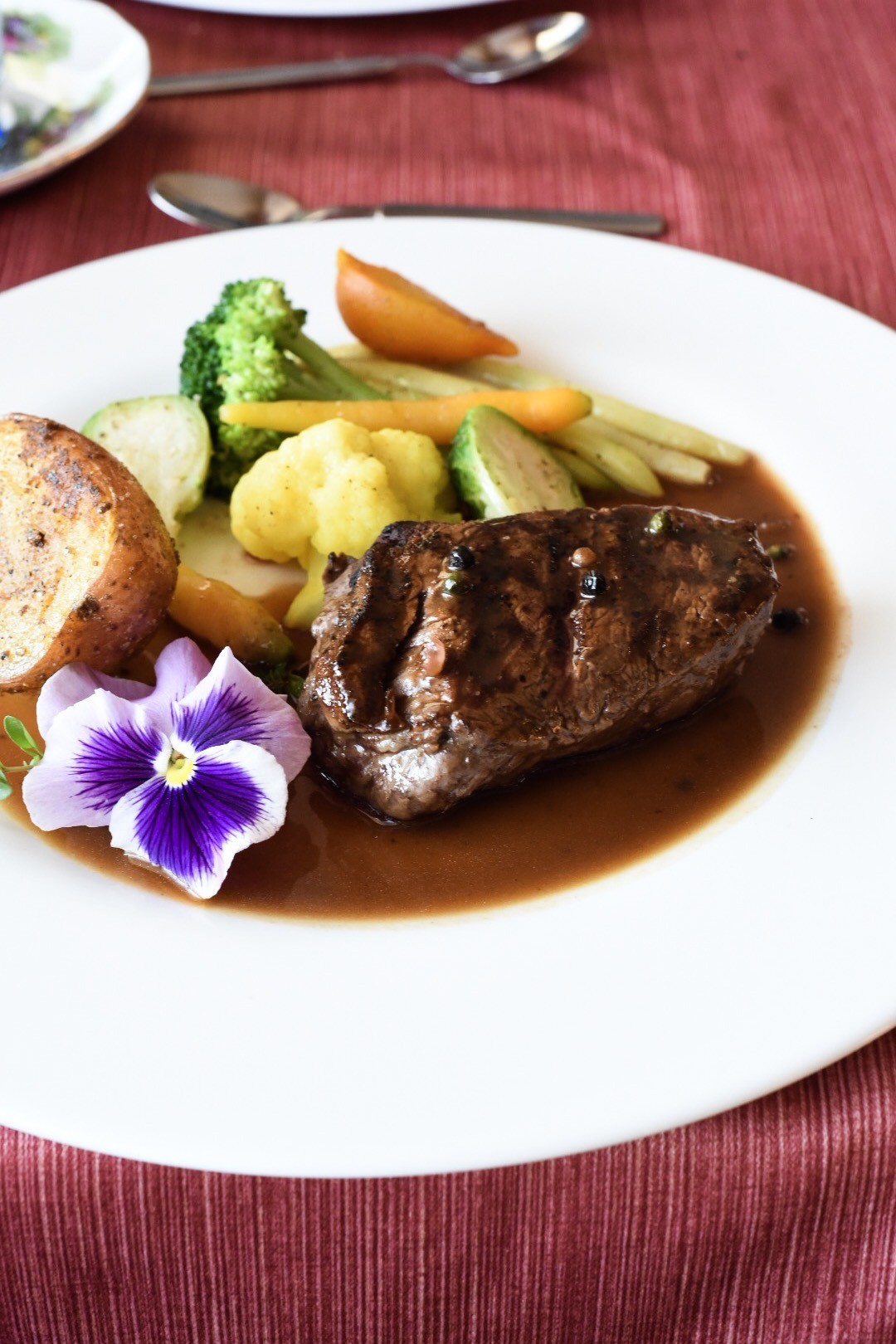 Once you've picked up enough pate, terrine, and cheese, you may just have to make a roadside stop at a farm stand that sells local tiny blueberries, ground cherries, and tomatoes. On the edge of Hautes-Gorges Park, we stopped at the rustic and humble Auberge Le Relais des Hautes Gorges, which caters to outdoorsy travelers. Don't let its humble appearance fool you: inside this inn you'll find some of the most amazing food from the "local terroir." We feasted on dinner that was as pretty as it was delicious: local lettuces adorned with edible flours, cured local salmon, and an insane filet mignon.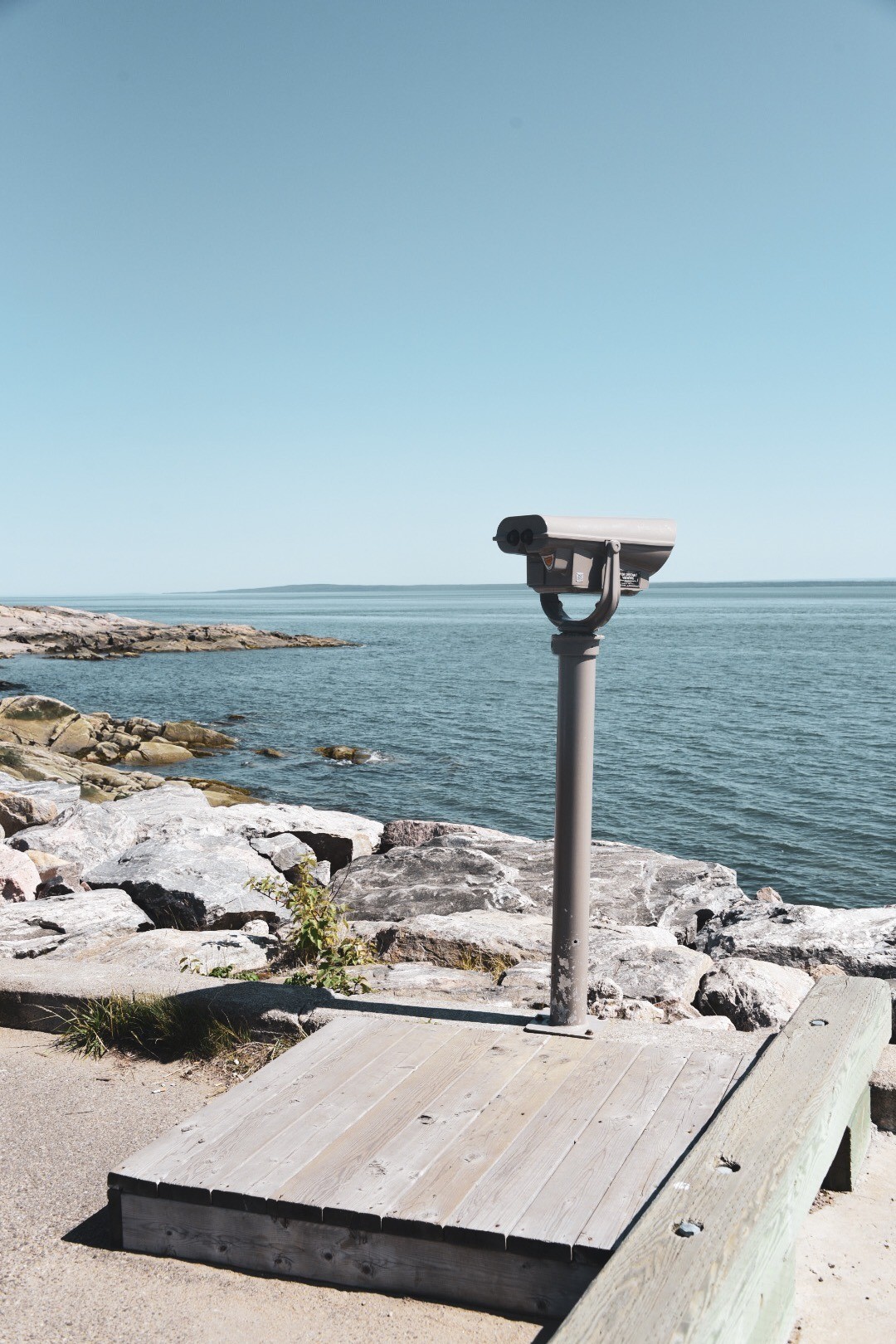 La Malbaie to Port-au-Persil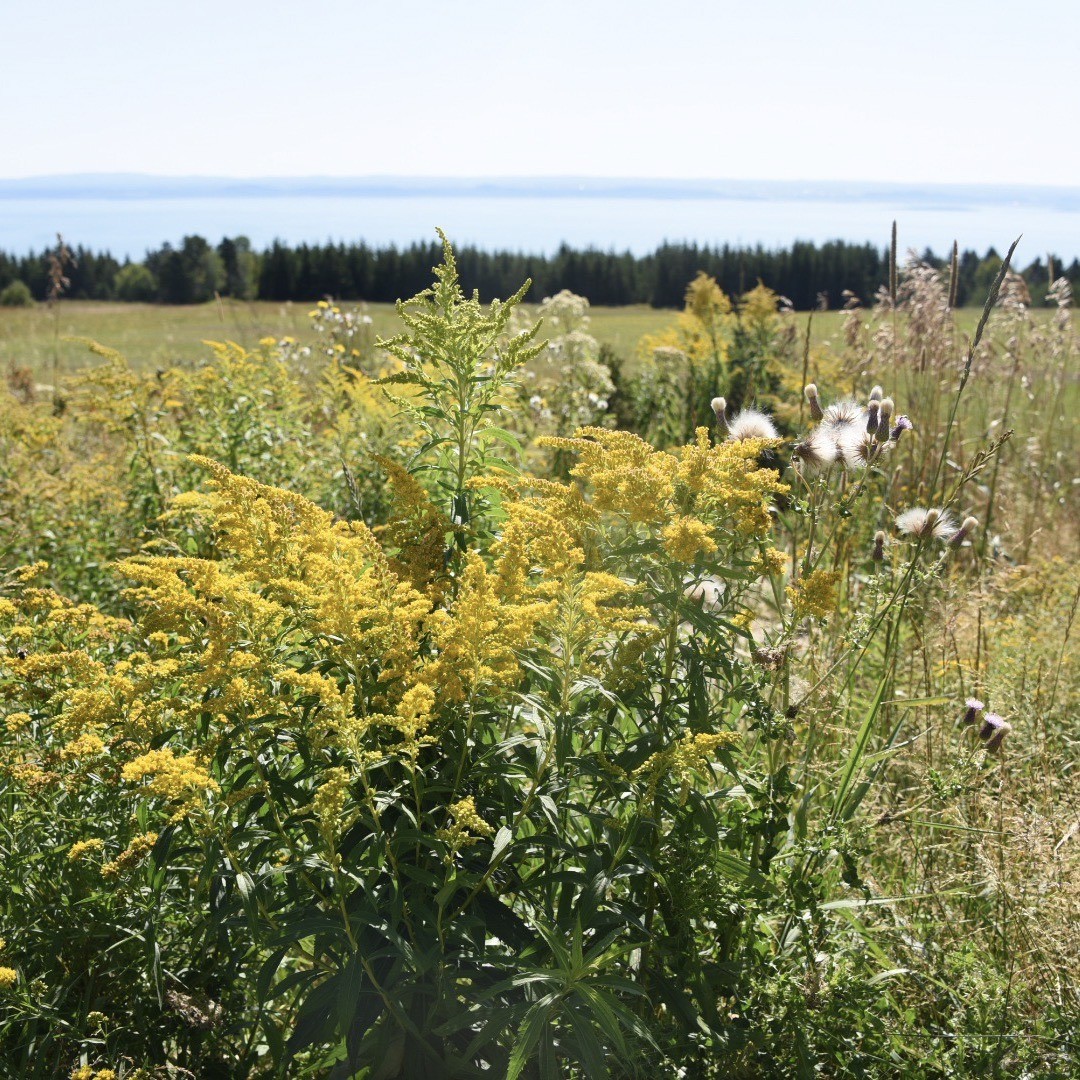 The next morning, we embarked on another roadtrip — this one heading further north to Baie-des-Rochers. Our itinerary took us to Fromagerie St.Fidele, where we may have picked up a bag of the squeakiest cheese curds and may or may not have shared a soft serve ice cream at 10 am. 🙂The women working were feverishly lining bags of cheese on the counter, yet barely fast enough to keep up with customers. Matt and I commented on just how popular these cheese curds were!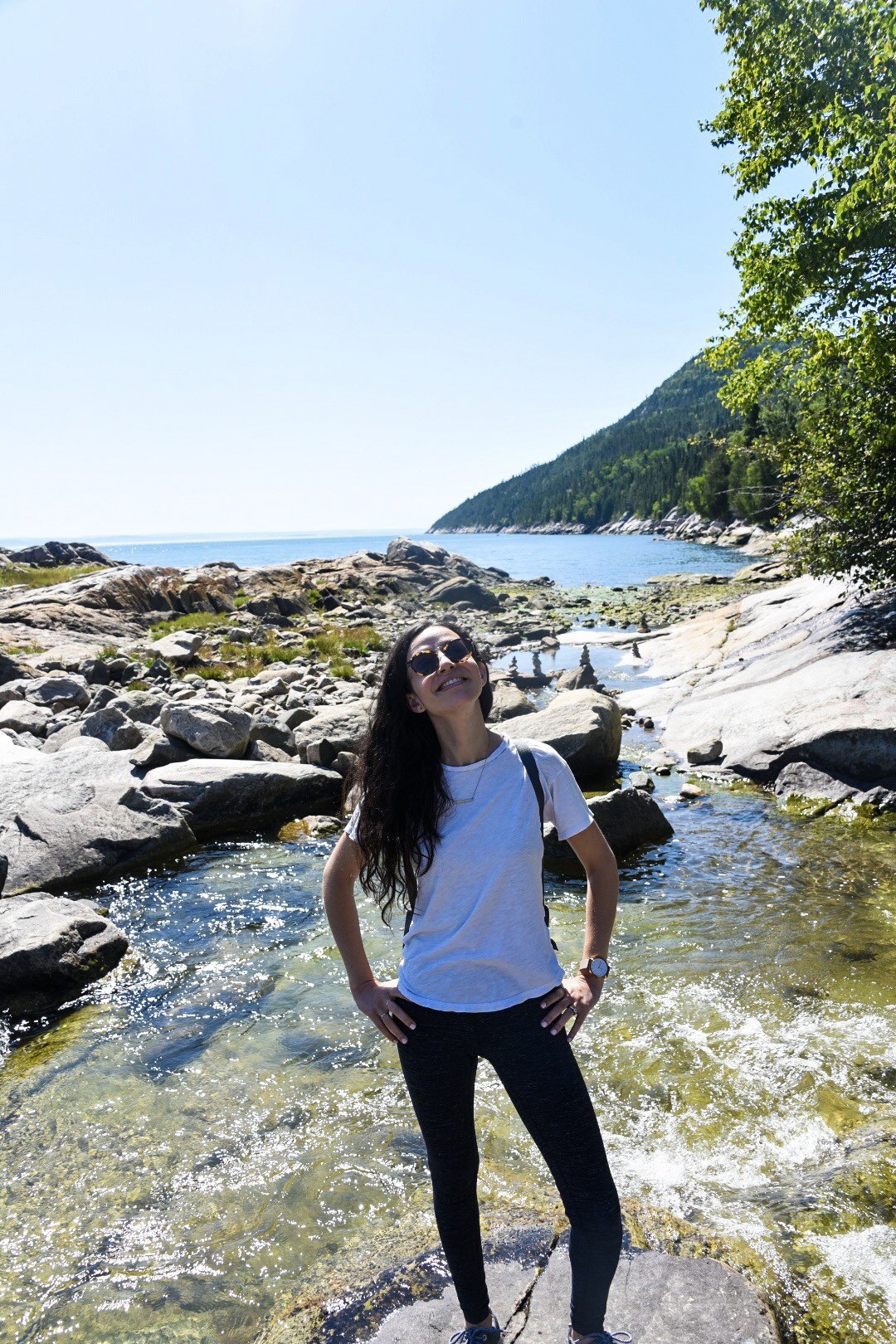 After filling up on cheese, we proceeded to the lovely little village of Port-au-Persil, which felt like the edge of the world. It was so quiet and peaceful, you could hear the sound of pebbles being thrown into the water, and the cool breeze rustling the trees. I couldn't help but feel like I was in a deep state of meditation as we sat on giant rocks and stared out past the dock. How cute is it that they have those Adirondack chairs for you to idle away on?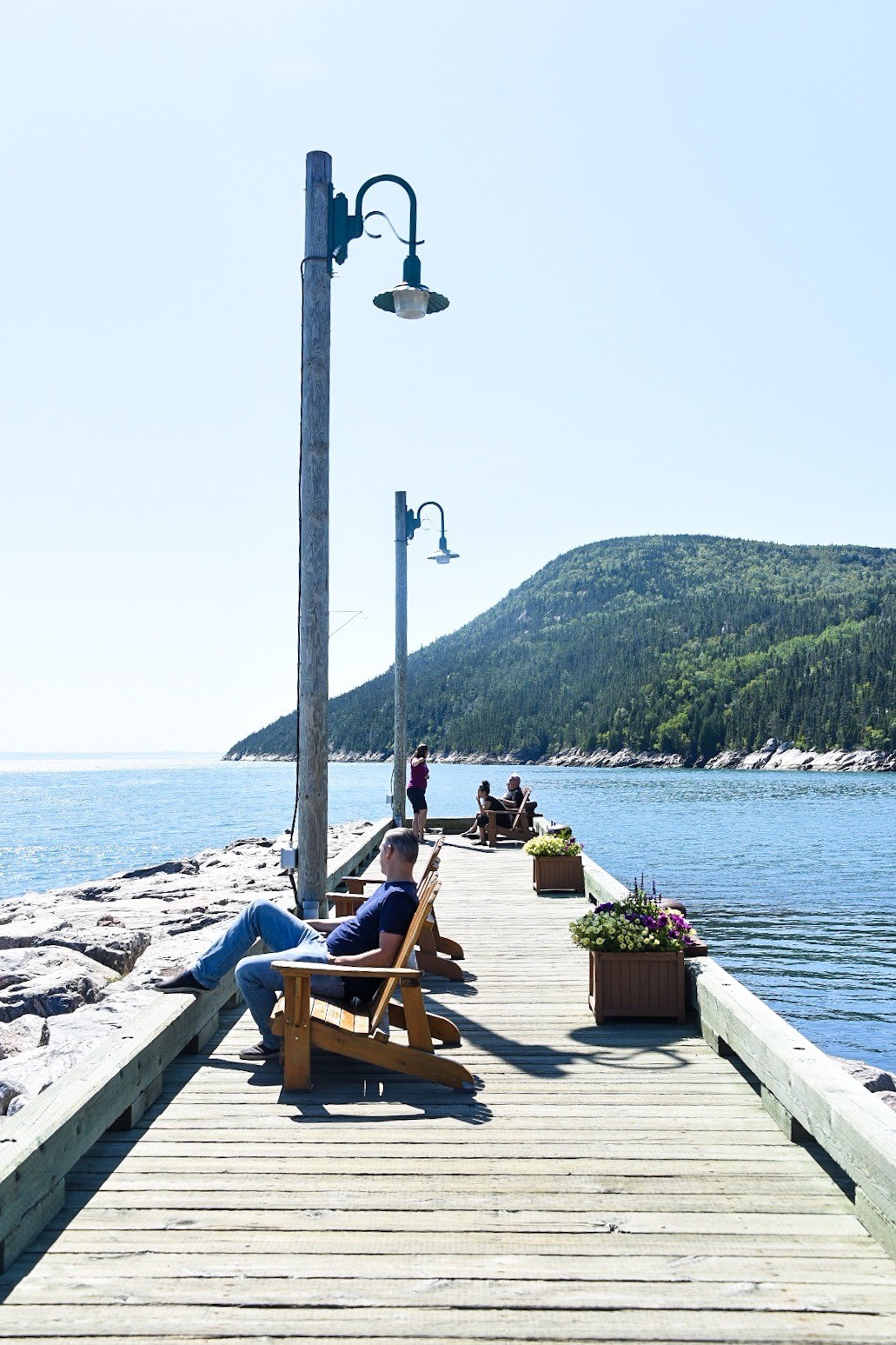 Another notable stop along the way? The Ferme de l'Âne du Saint-Laurent — a donkey farm with epic views and a storybook shop that sells soaps, lotions, and creams enriched with donkey milk.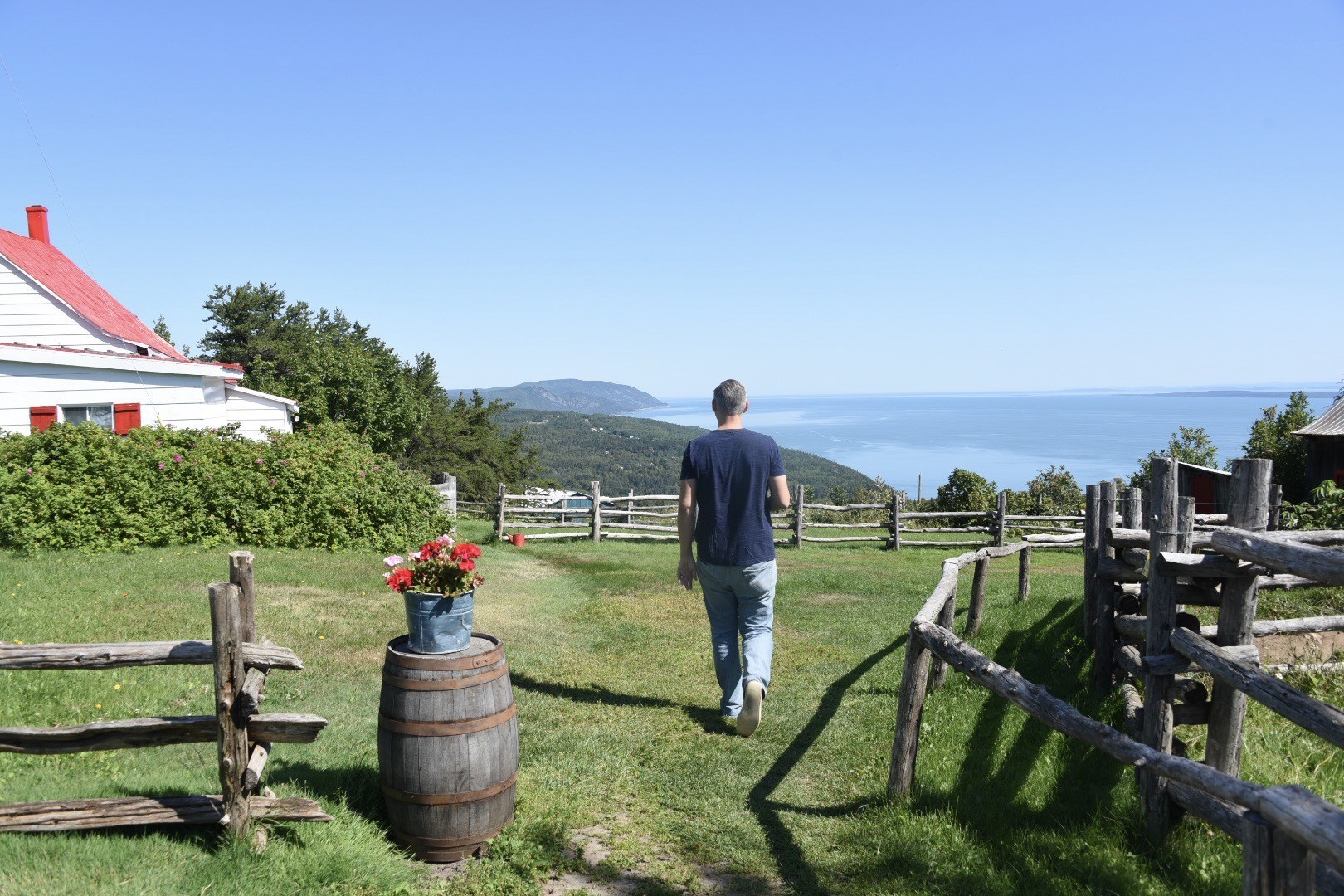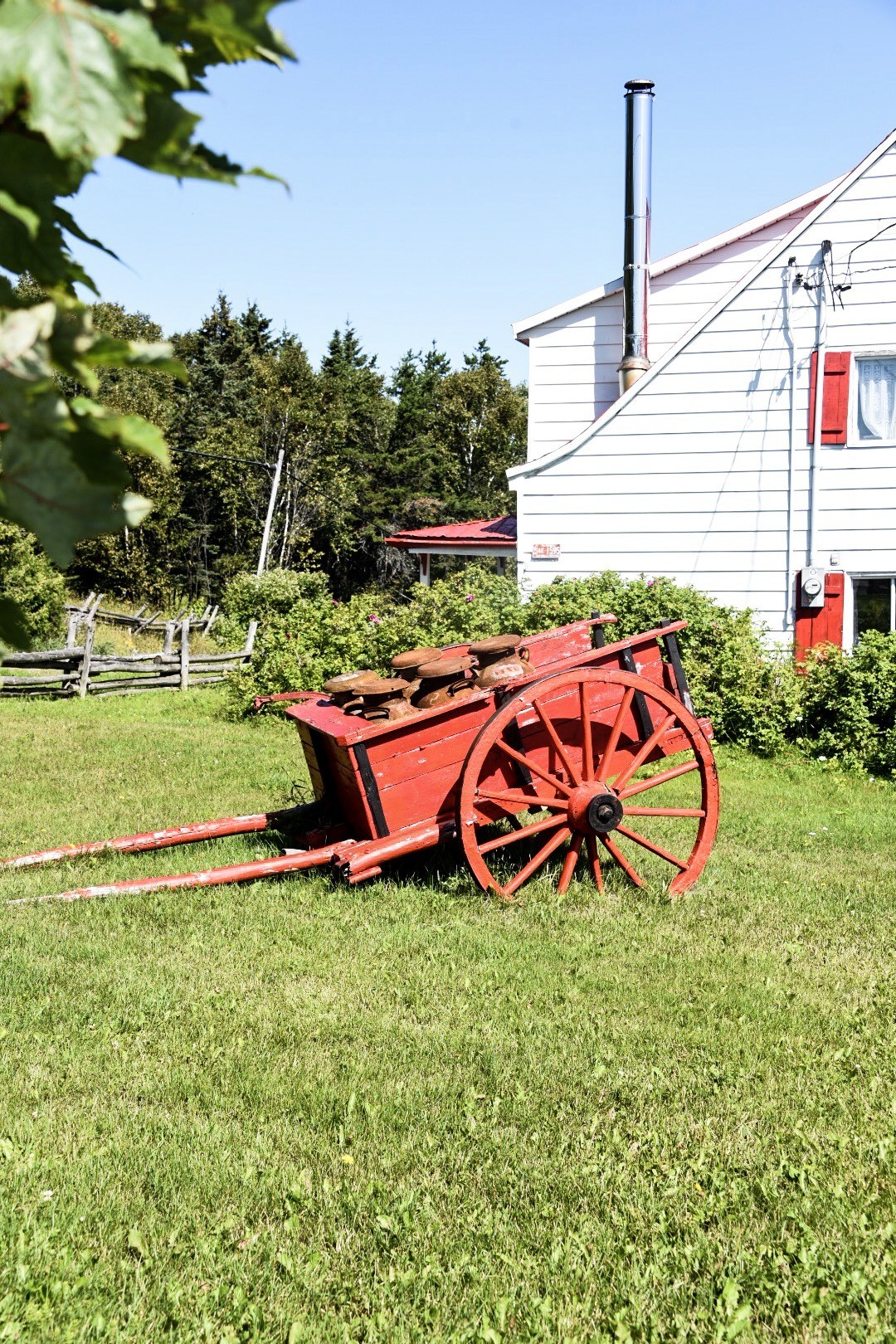 Hiking at the Baie-des-Rochers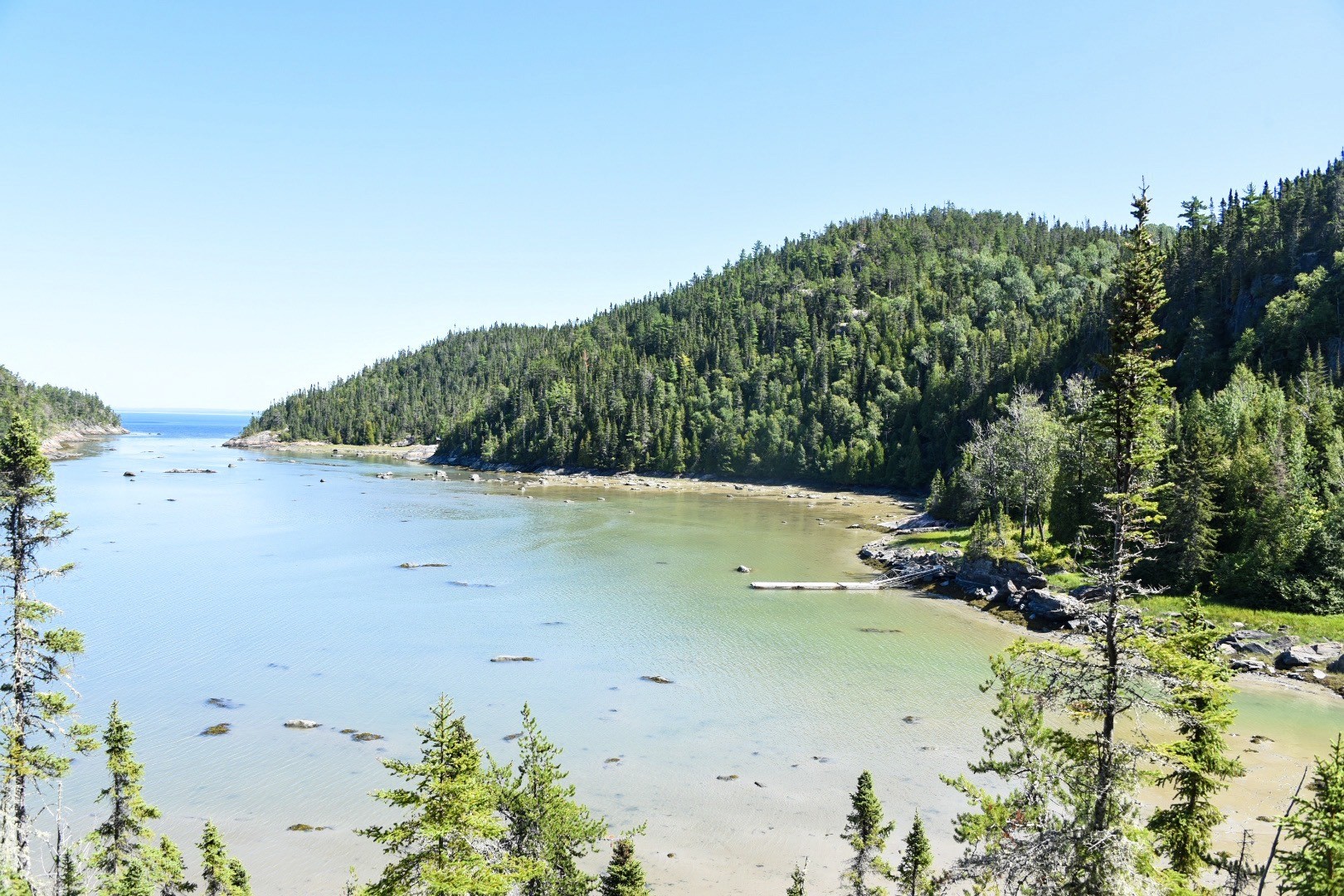 After a few hours of blissful relaxation, we continued further north to the more "adventurous" part of our trip — a 3.1 mile hike that rewarded us with a fantastic view point and a stop at the beach. Finding this spot proved to be part of the adventure as there weren't a lot of signs, but we relished the "off-the-tourist-grid" experience.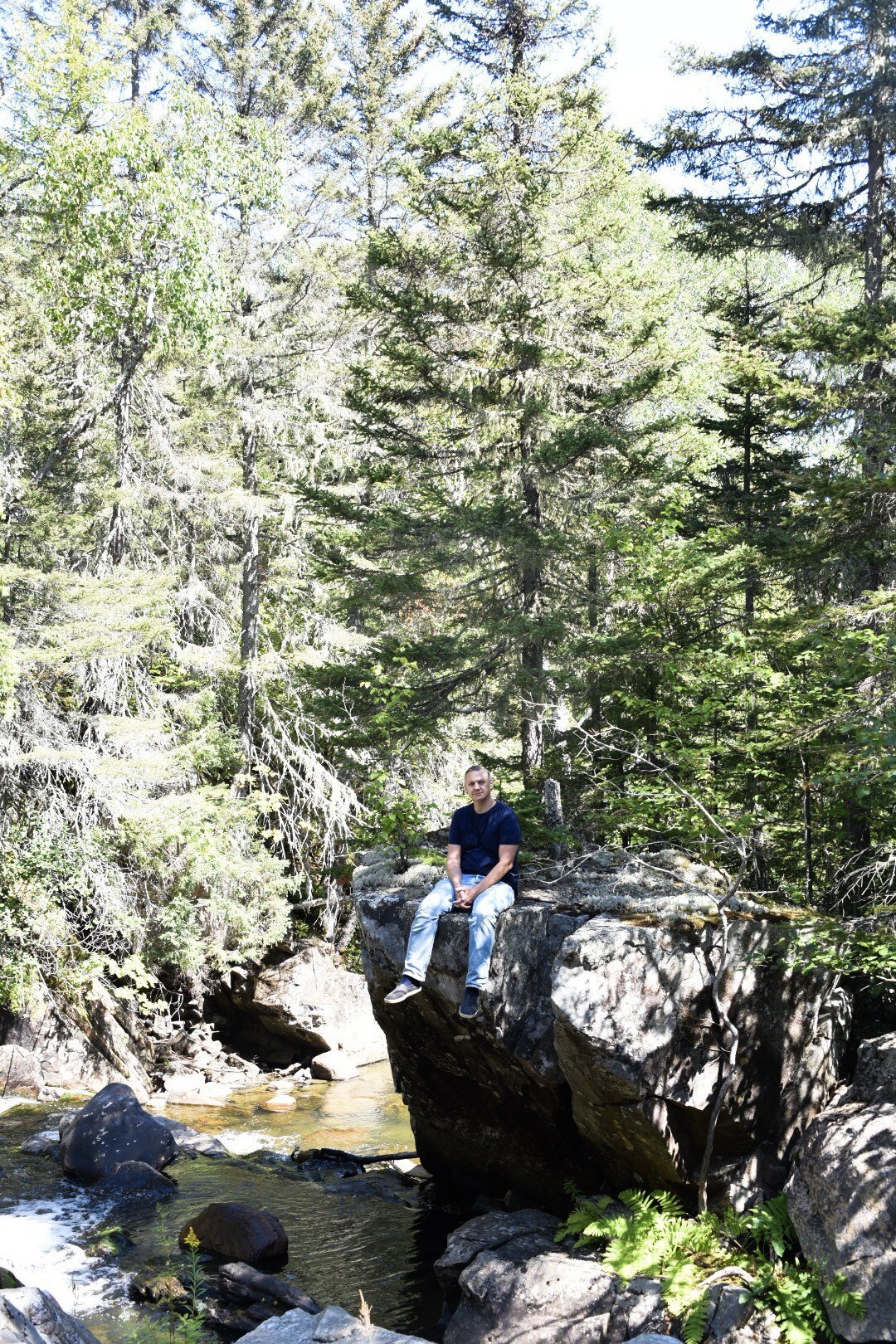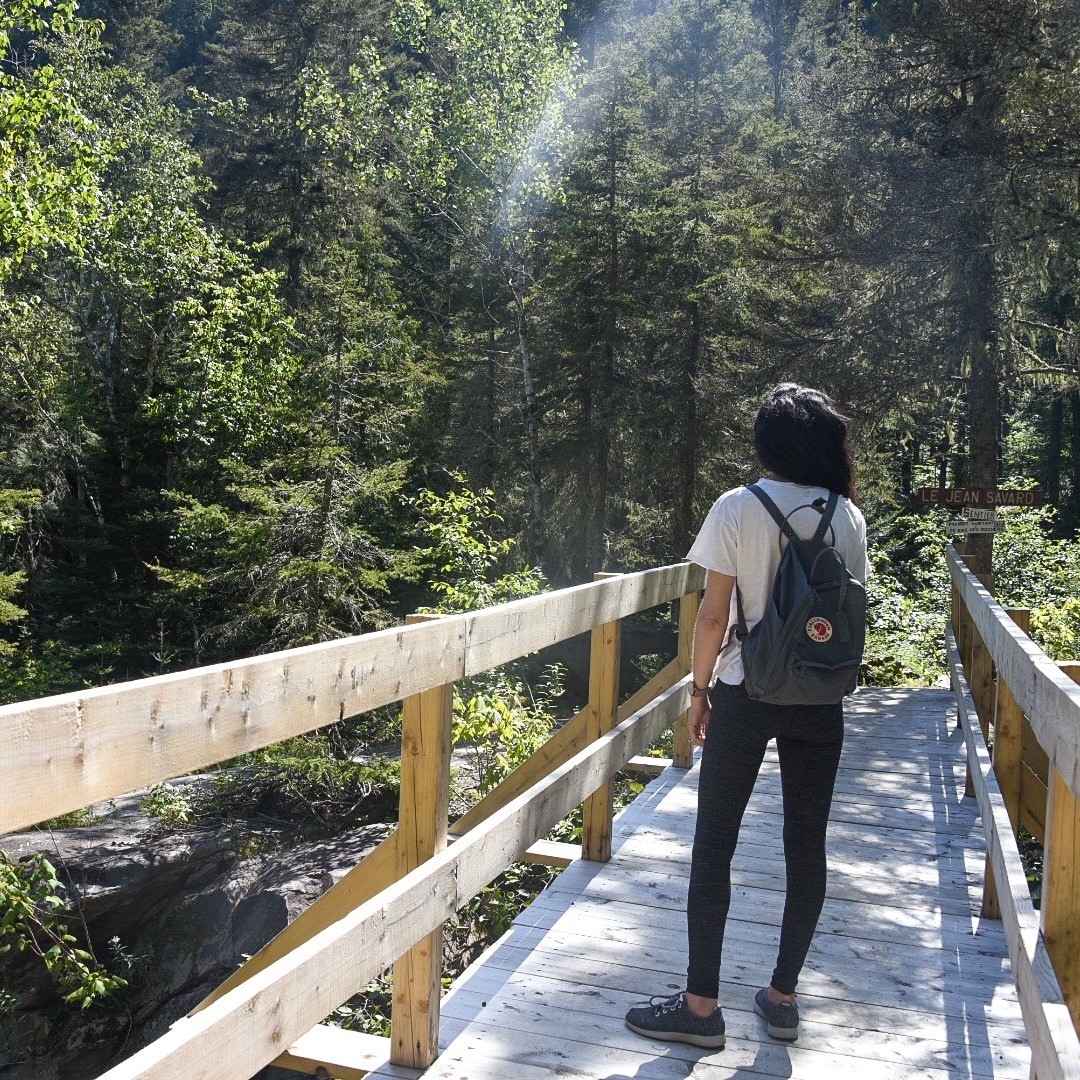 Though the terrain was mostly moderate, the amount of rickety bridges along the rail is not for the faint of heart. As much as we love hiking, we rarely get the opportunity to do it these days because our kids are so young. Needless to say, we relished the chance to walk and talk, but also just to listen to the sounds of the forest. I can't emphasize enough how much we needed the quiet time with each other, and our own thoughts.
La Chèvrerie de Charlevoix to Auberge des Falaises
Our 3.1 mile hike was a solid detour from eating so we backtracked towards La Malbaie to sample the goat cheese (and let's be honest: take in the goats) at La Chèvrerie de Charlevoix. For just a few Canadian dollars, we got an awesome tasting of a variety of goat milk products before stopping at the grocery store to pick up a few of our (new) favorite local beers and heading to Auberge des Falaises where the highlight was the INSANE "Nordic Spa."
As someone who loves hot tubs, I felt like a kid in a candy store when I was presented with numerous hot tubs, a sauna, heated pool, and fire pit area. It felt like a complete departure from my everyday life, and the perfect way to end our time in Charlevoix before heading to the city part of our adventure in Quebec City.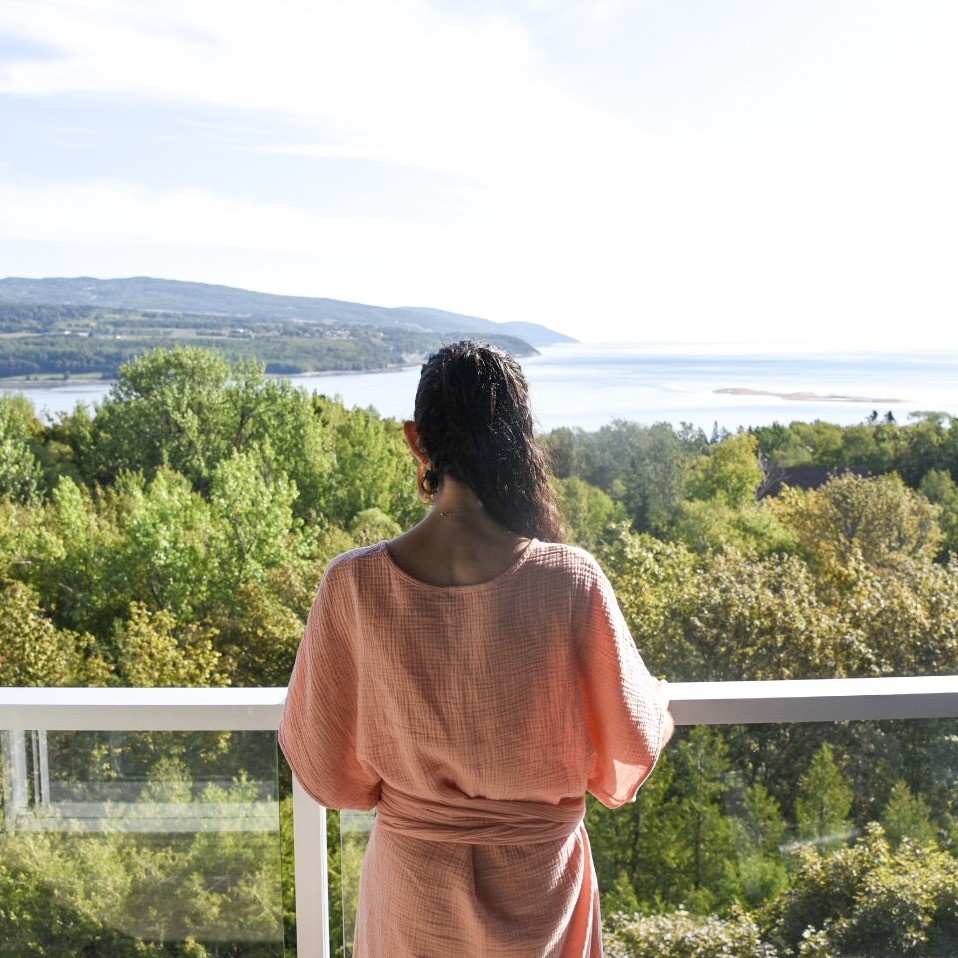 We had a fantastic time relaxing in Charlevoix. If I had the opportunity to come back, I'd definitely check out the hip-looking Le Germain Charlevoix Hotel & Spa (a design-focused hotel), hit ip the Saguenay-Lac-Saint-Jean craft beer trail, pick up a few more bottles of this Gruit, and FOR SURE get that sheep milk soft serve at Faux Bergers that alluded me.