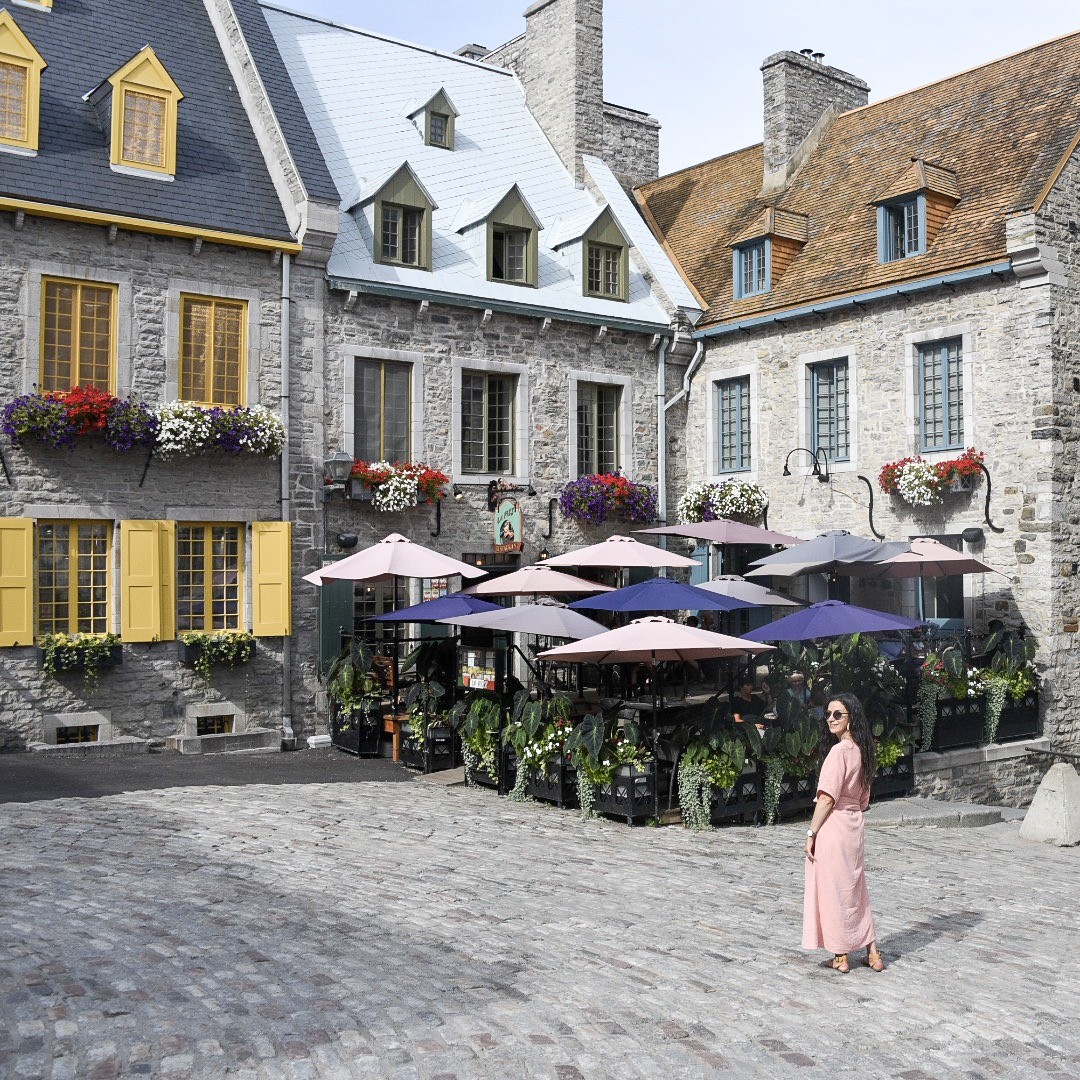 This is a sponsored post in partnership with Quebec City Tourism and QuébecOriginal. All words and opinions are our own. Thank you for supporting the brands that help us do what we do!
As I'm writing this, I'm sipping on a glass of Kir (a mixture of white wine and cassis that I brought back from Cassa Monna et Filles — I'll talk about them later). We recently had the pleasure of working with the Quebec Tourism Board to explore both Quebec City, as well as the Charlevoix region of Quebec. After our trip to Montreal, I wasn't sure I could fall in love with Quebec more. A visit to Quebec City, a UNESCO World Heritage Site, proved me wrong.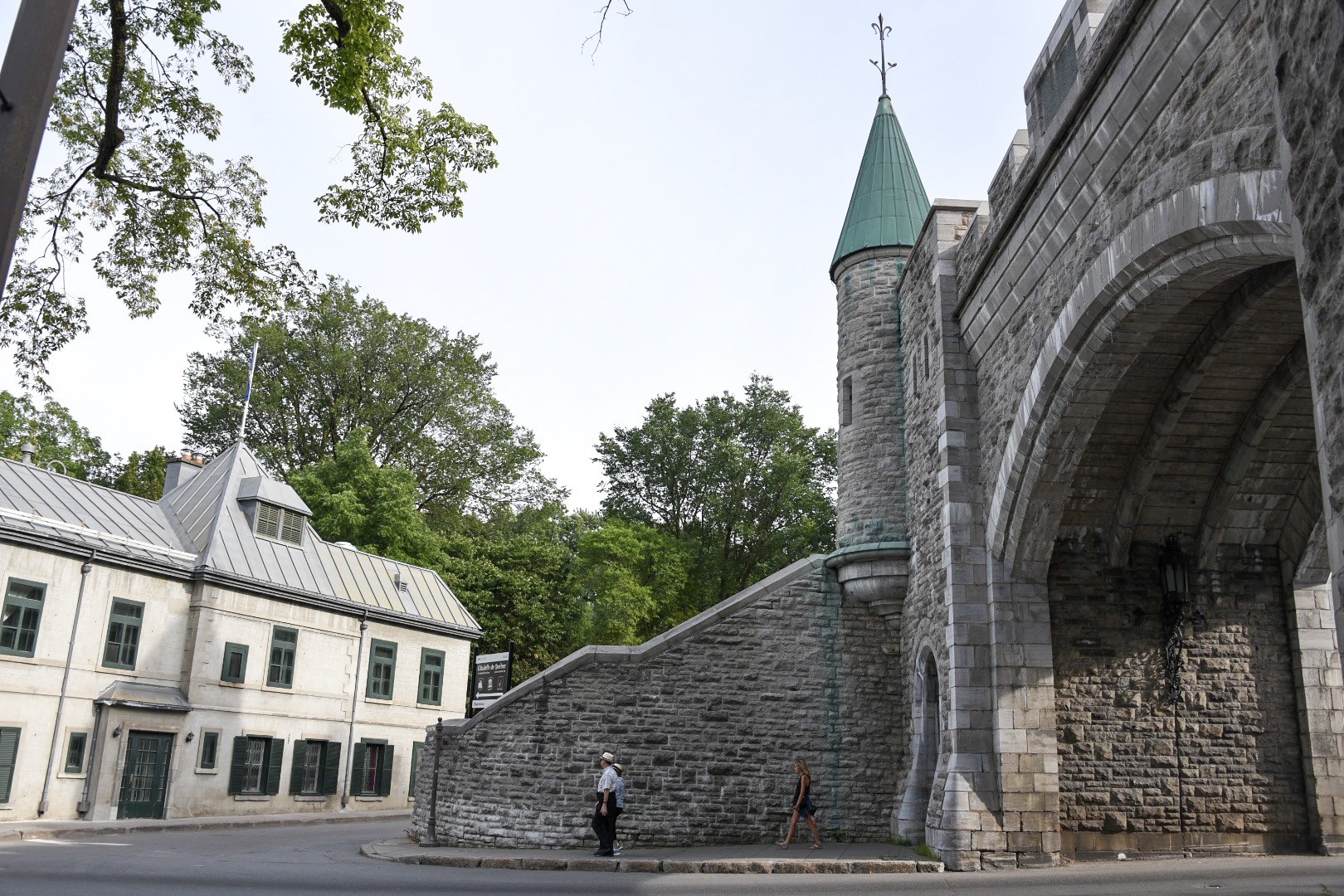 We started our 5 day trip in the countryside, eating, drinking, hiking, and driving (though not all at once!) through Charlevoix. I wasn't sure if I'd prefer starting in the city and then going rural, but the itinerary ended up giving us the fullest experience.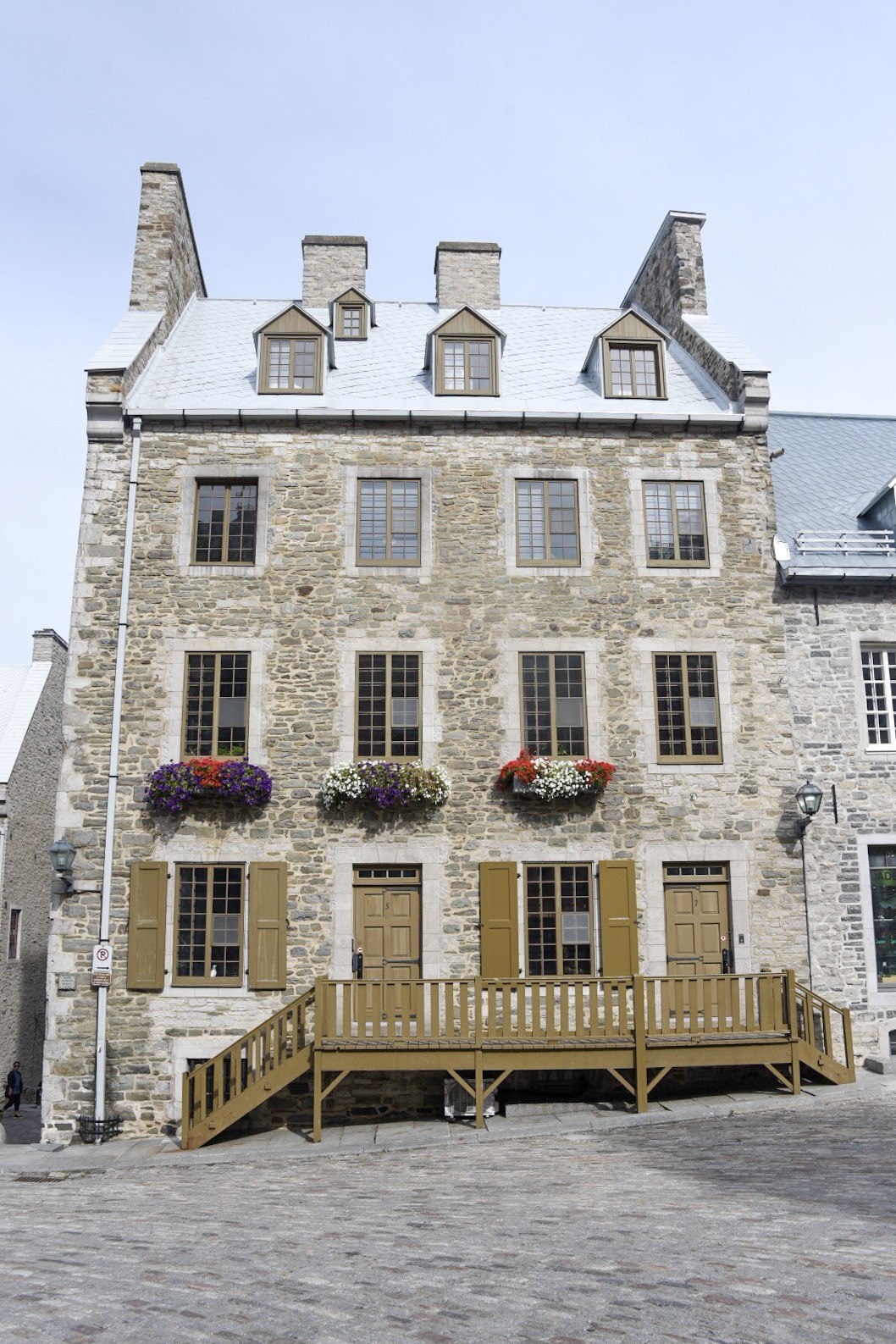 Although we started our trip in Charlevoix, I'm going to share our experience in Quebec City first. I'll be doing a separate travel guide focused specifically on Charlevoix.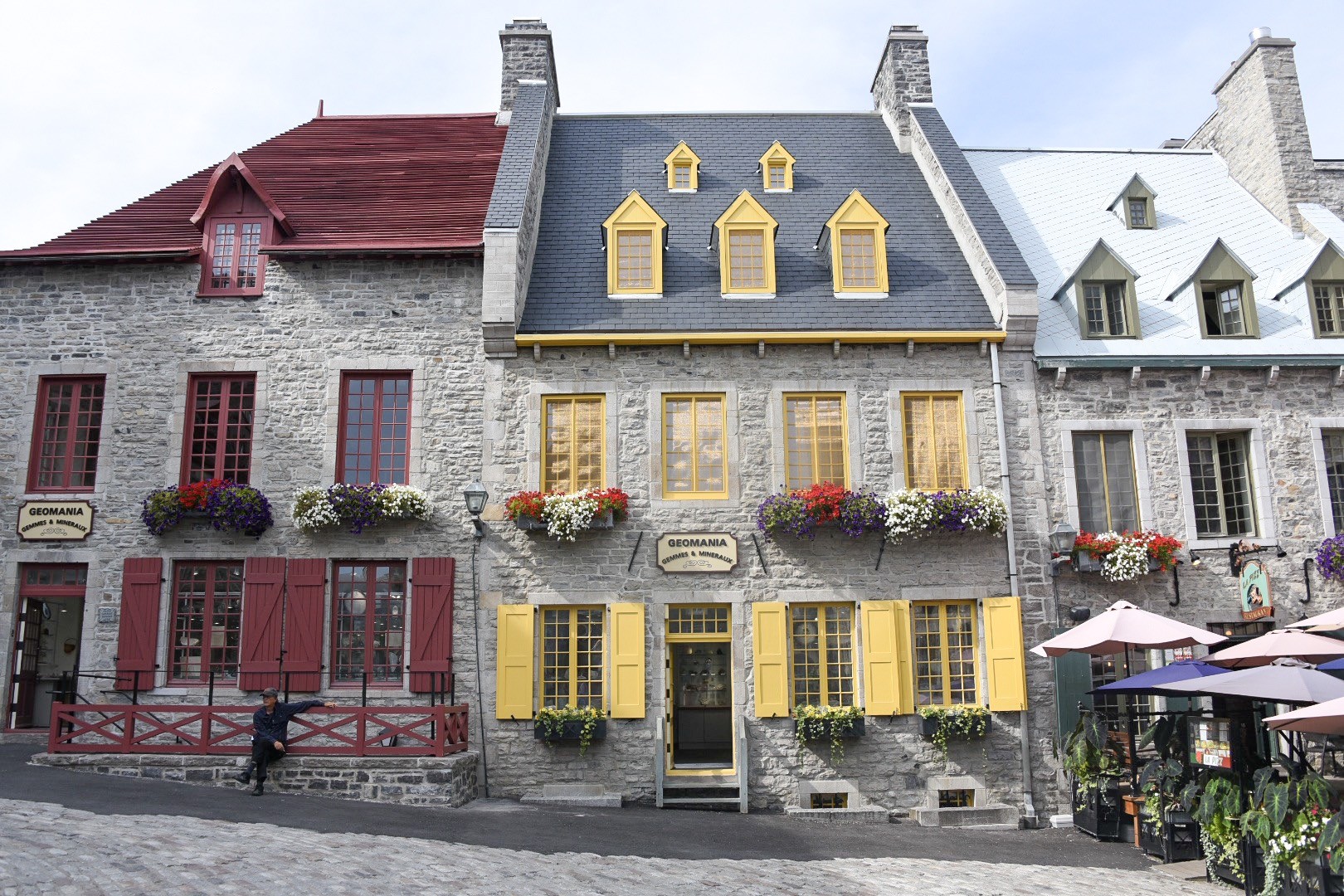 A walled city that oozes charm
One thing that really surprised me about Quebec City is how accessible it is by foot. Despite the fact that we had a rental car, we barely used it during our time in Quebec City. Unlike Montreal, Quebec City doesn't offer rental bikes and we saw few bikers in the city.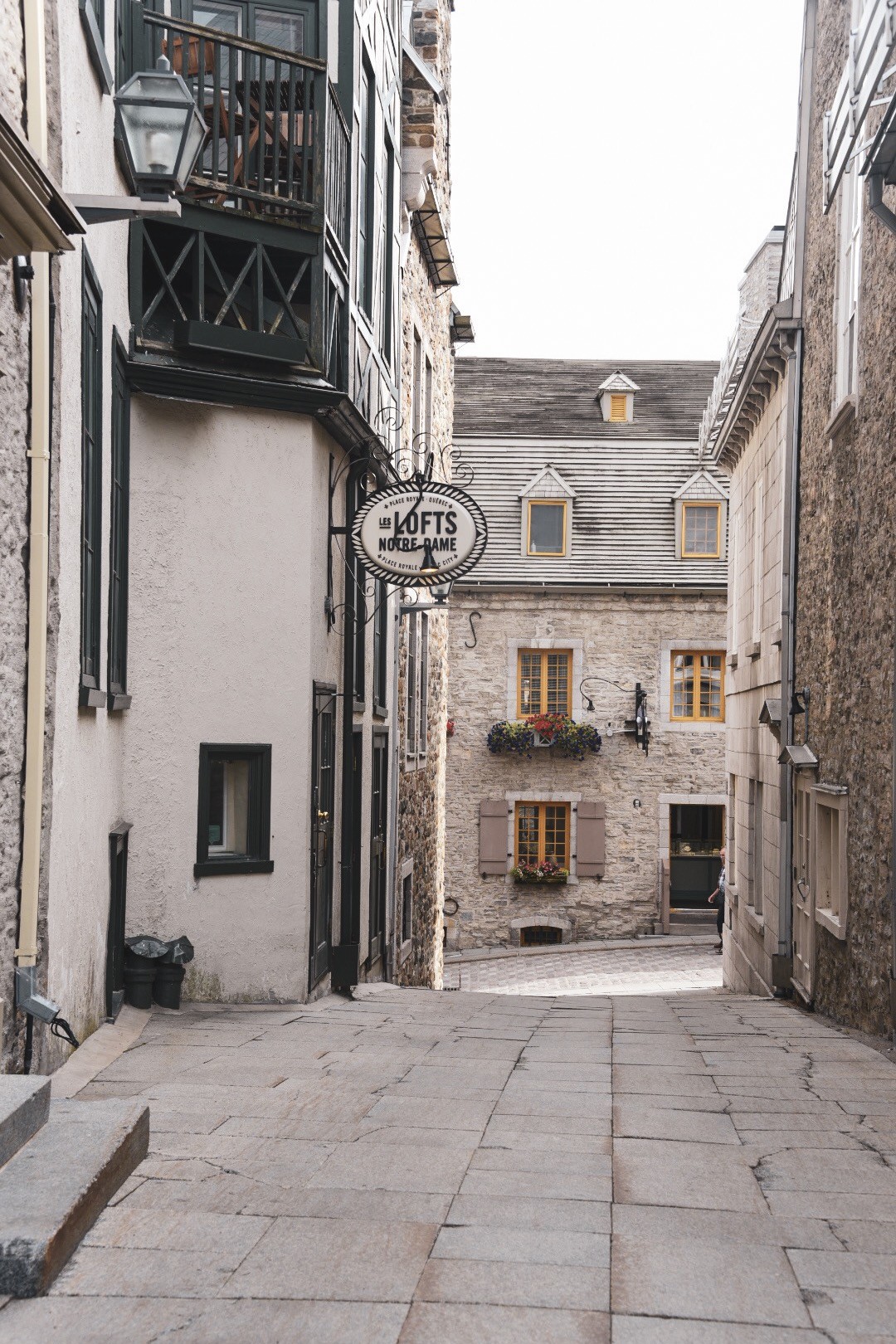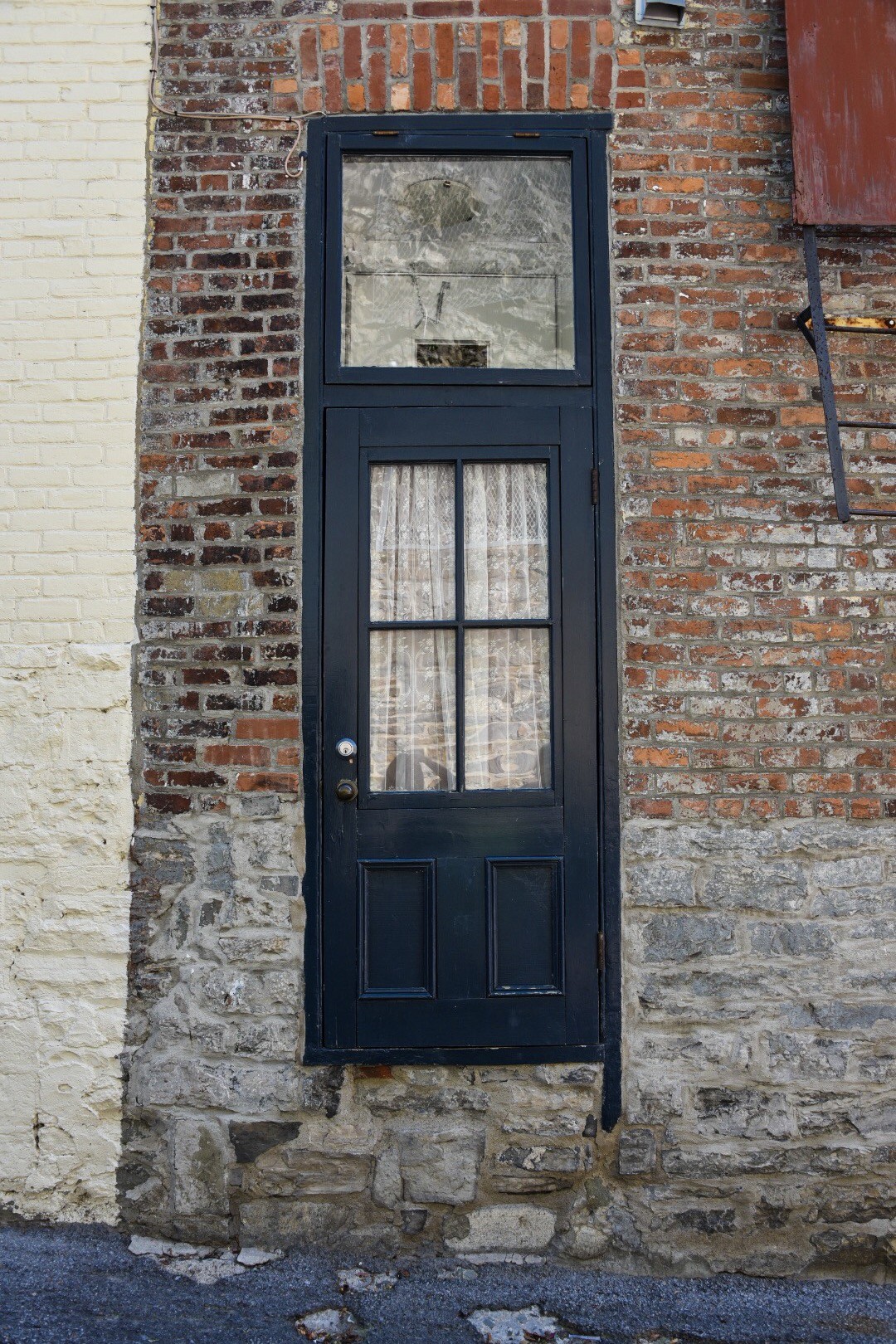 But, that's hardly a problem because you can walk pretty much everywhere. In the summer, there are tons of pedestrians. And in the winter — you guessed it — even cross-country skiing as a mode of transportation. The old walled city — where tourists spend most of their time — meets the water's edge and is made up of two parts: the upper and lower town. The two are connected by a funicular, though you can also walk the hills.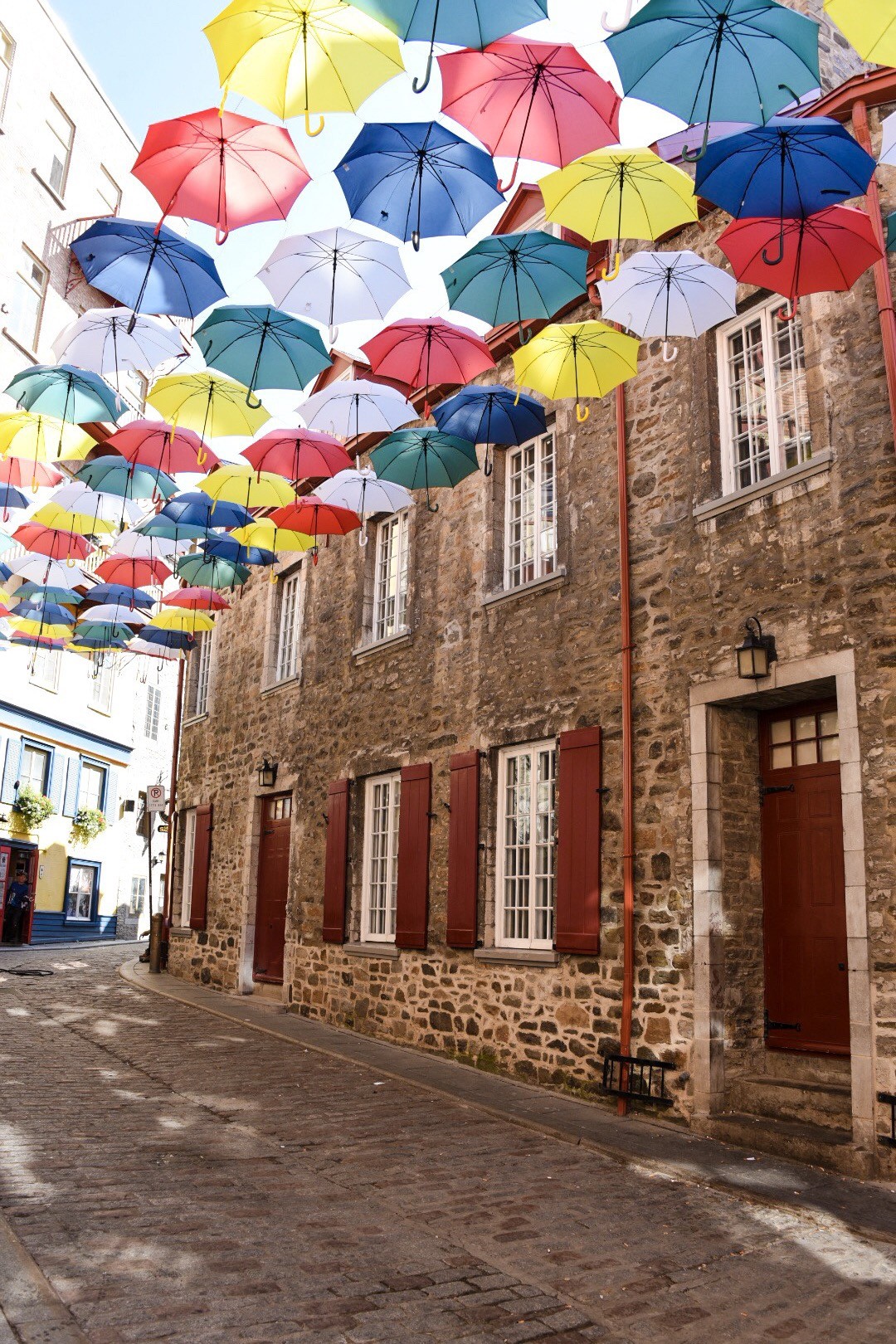 We were perfectly situated in a loft apartment (an Airbnb-like experience) right on the Grande Alle, a picturesque boulevard. Around the corner from our apartment (L'Adresse) were the Plains of Abraham, the city's storied park, and a historical site. If you walk straight down the Grande Alle, you pass the gorgeous Parliament building, the Citadel, and finally, one of three entrances into the walled city.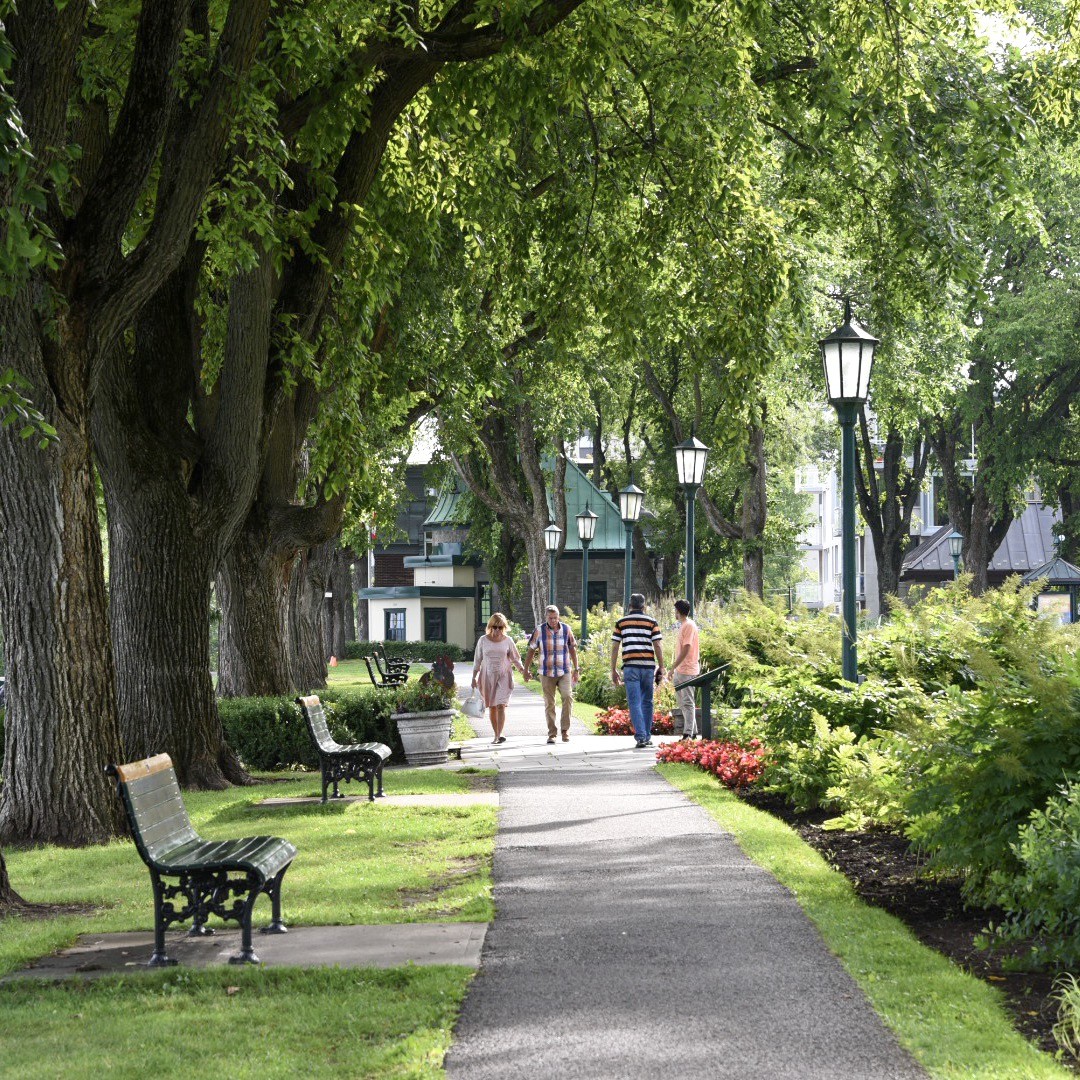 Another interesting thing I noted, while perched high in the sky in one of the city's few skyscrapers, is that Quebec City doesn't have the typical city skyline. Because of the lack of tall buildings, you can see virtually the entire city from the Ciel! Bistro-bar, where you can grab brunch or lunch. This rotating restaurant revolves 360 degrees over the course of an hour, giving you an unparalleled view.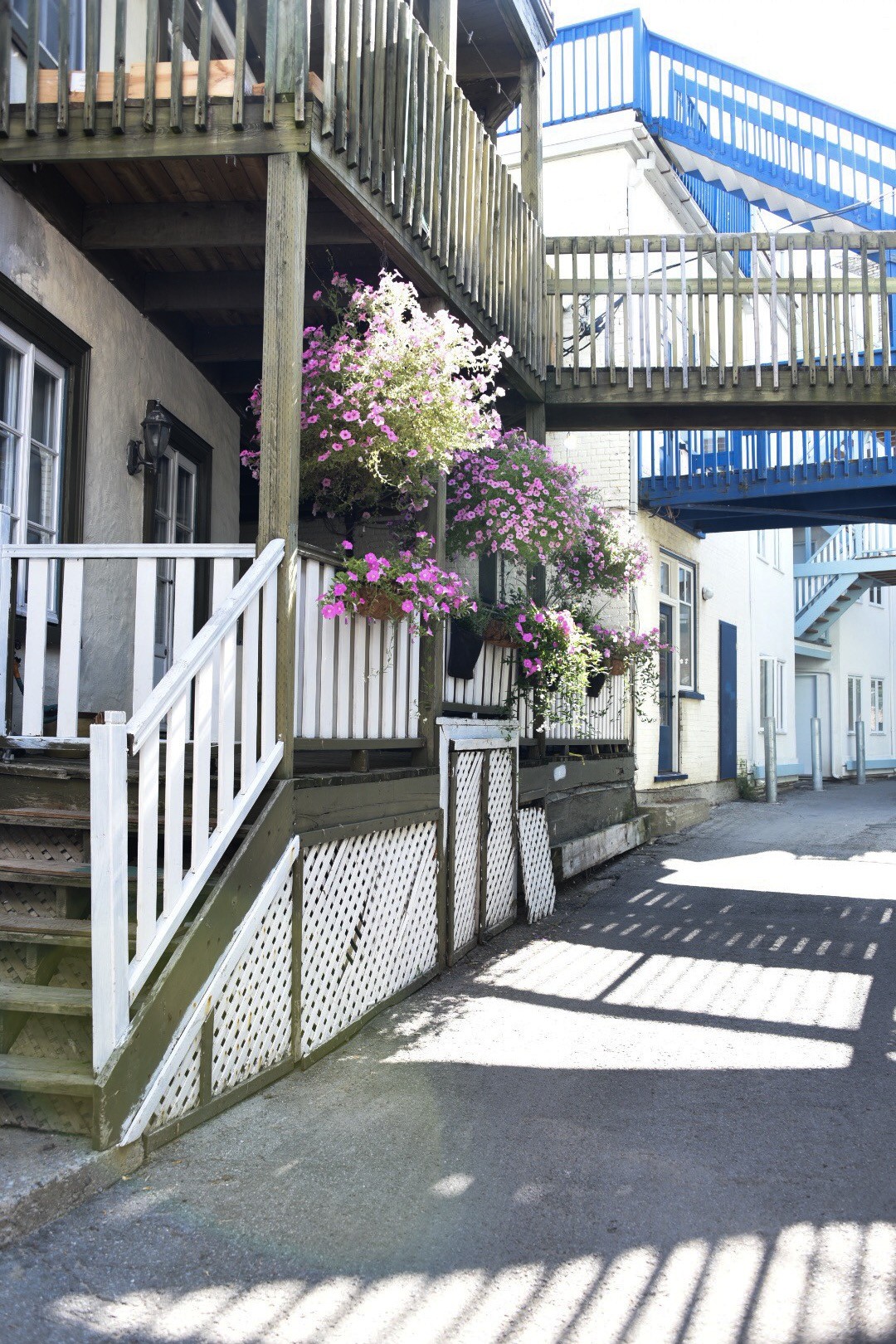 All in all, we had about 2 full days in Quebec City (including a jaunt out to Ile D'Orleans) and while I would have loved to have at least one more day, I actually felt like we covered a ton of ground in the short amount of time.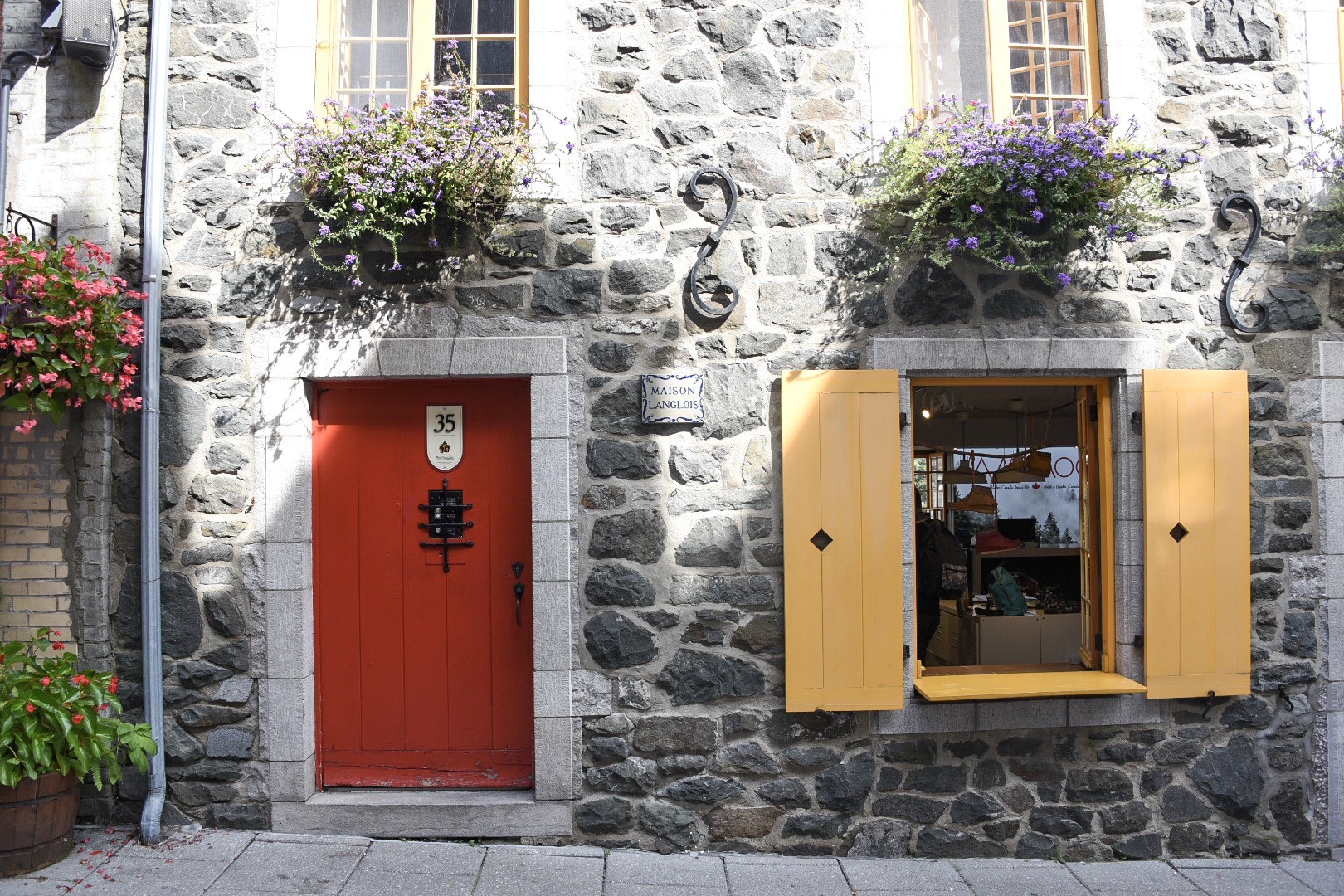 Our can't-miss experiences in Quebec City
The Augustine Monastery restaurant, museum, and gardens
One of my favorite experiences in Quebec City was, undoubtably, our visit to the Augustine Monastery. I had read about it before our trip, but when I stepped on its grounds, I was mesmerized. The monastery dates back to 1639 and is the site of the oldest hospital in North America (founded by the Augustinian nuns). There are still 10 nuns who reside there (no longer cloistered), but it's now also a wellness haven of sorts…with an incredible museum and a social mission.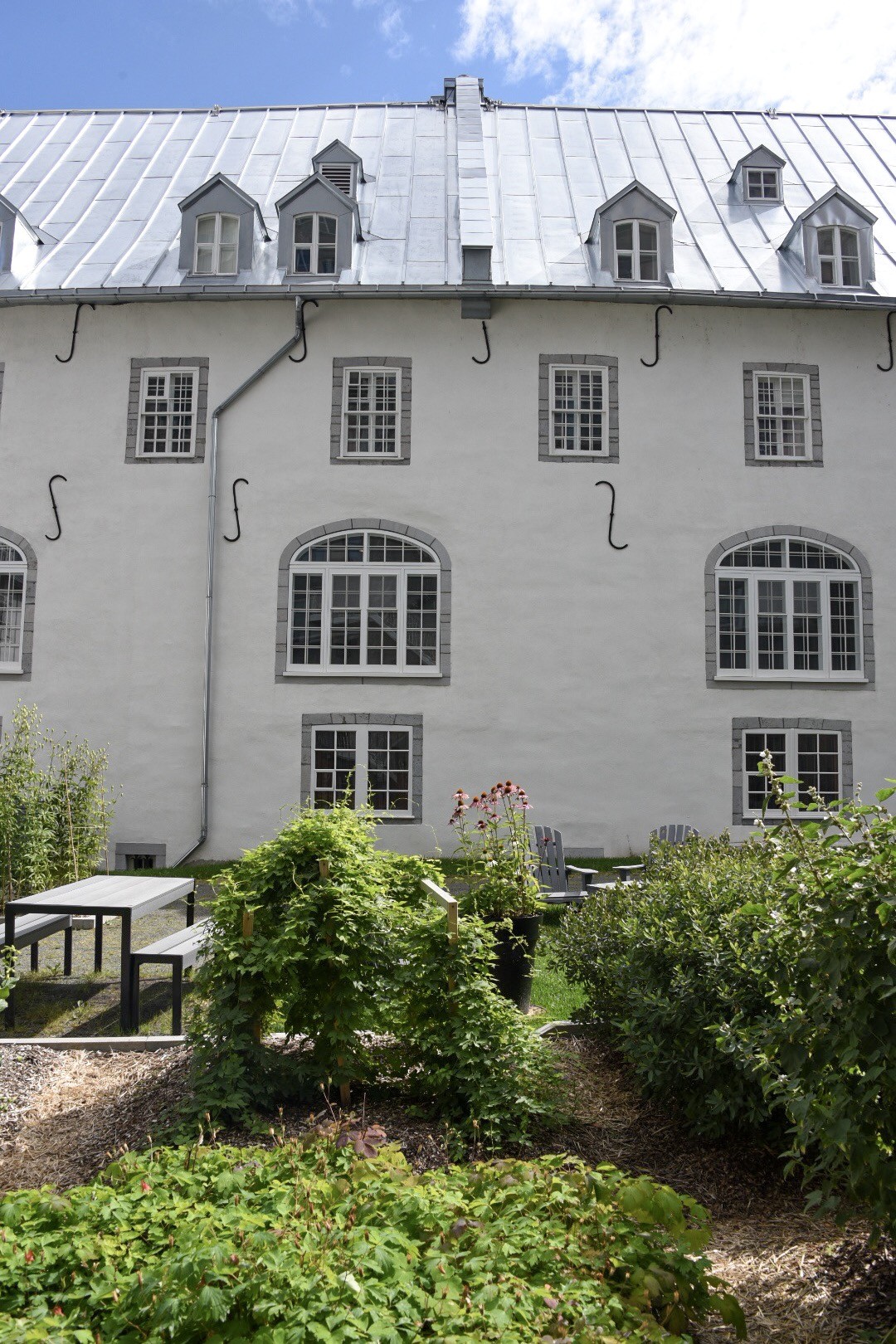 If you're looking for unique lodging, you can book a traditional or modern room at the monastery and partake in a variety of wellness experiences, not least of which is dining at its fantastic restaurant, which sources local ingredients (including those grown on the monastery's grounds!). Just note that breakfast is eaten in silence 🙂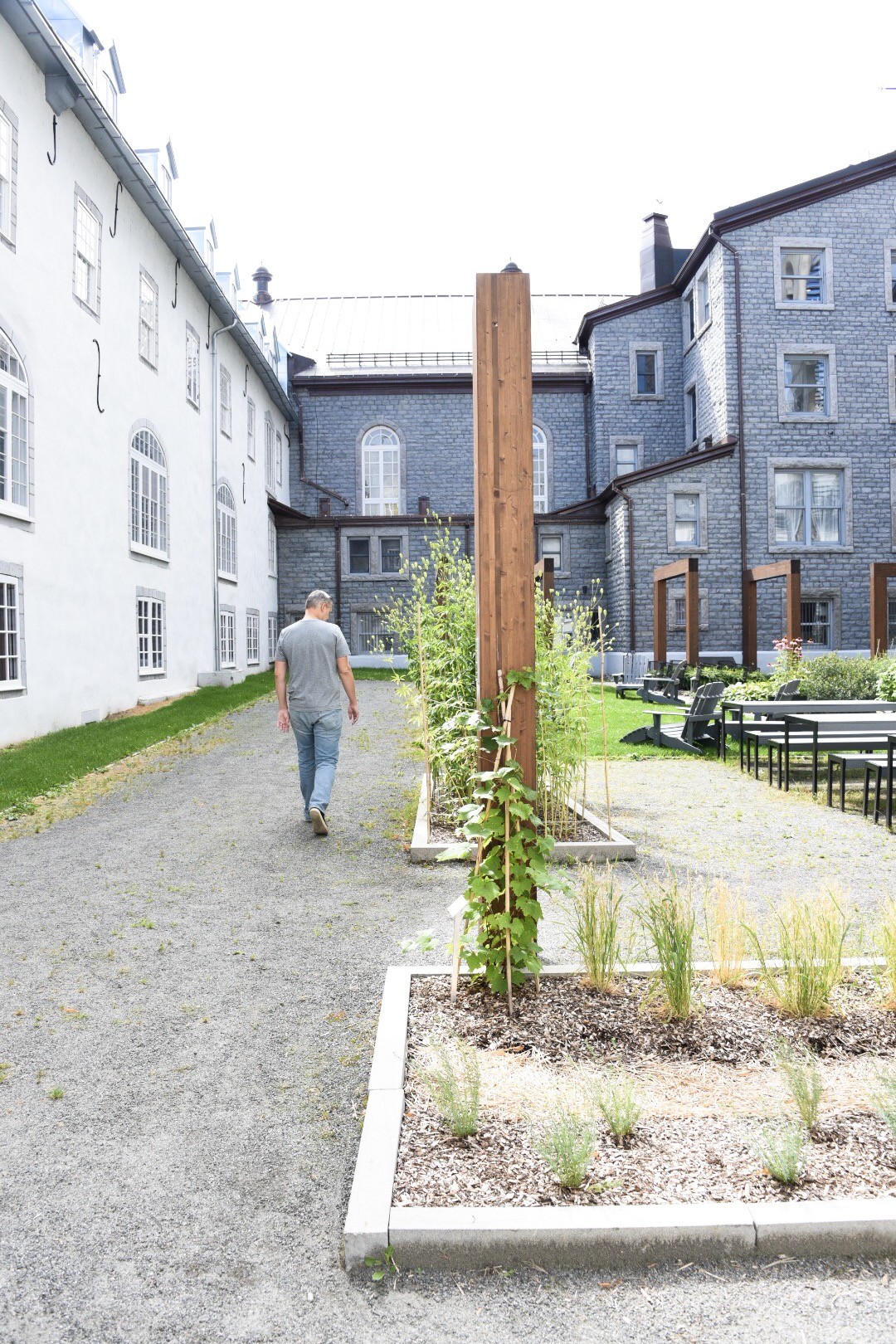 The monastery's mission to offer respite to caregivers and support holistic health is seen throughout and if you're in need of peaceful escape (for an afternoon or a week), the monastery is your place.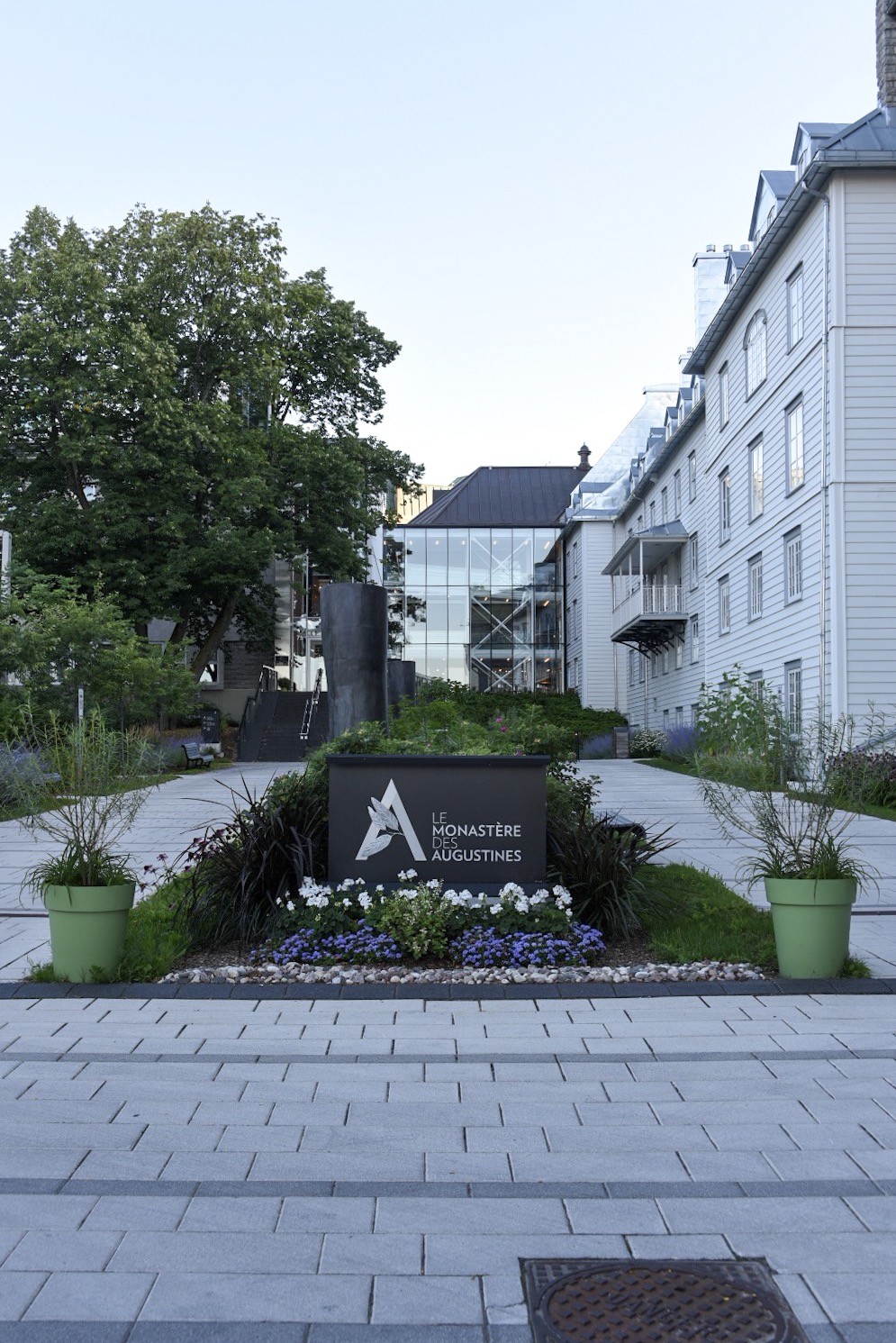 The museum, which we visited the day after our phenomenal dinner, features a permanent exhibit which traces the development of medicine, and will leave you feeling grateful to be living in the 21st century. After visiting the museum, we snuck out to the garden to explore the variety of plants that the sisters have long used in their apothecary. Their recipes are still being used today and you can find herbal teas and skincare products in the monastery shop, and the latter, served in the restaurant. We ended our visit with a meditation and I can't say that I didn't feel a little lighter and more relaxed.
Chez Muffy and a visit to Auberge Saint-Antoine
The historic and stunning Auberge Saint-Antoine is a boutique hotel that is also a museum which houses a phenomenal 4 star restaurant. Housed in the Old Port district, the hotel became the site of a significant archeological dig during its reconstruction. Objects that were recovered date back to the 1600s and many artifacts live throughout the hotel — both in guest rooms and common areas. In a clever move, the hotel mapped different floors to different time periods of Quebec history.
Our meal at Chez Muffy (formerly called Panache), a " family-style farm-to-fork dining experience" featured house-made bread and pate, and produce sourced from the restaurant's farm, which grows more than 30 different types of vegetables and fruits, on Ile D'Orleans.
If you're looking for a more casual dining experience, in a more rural setting, you can experience Chez Muffy's food at the Panache Mobile pop-up restaurant on Île d'Orleansis (at Vignoble Sainte-Pétronille vineyard).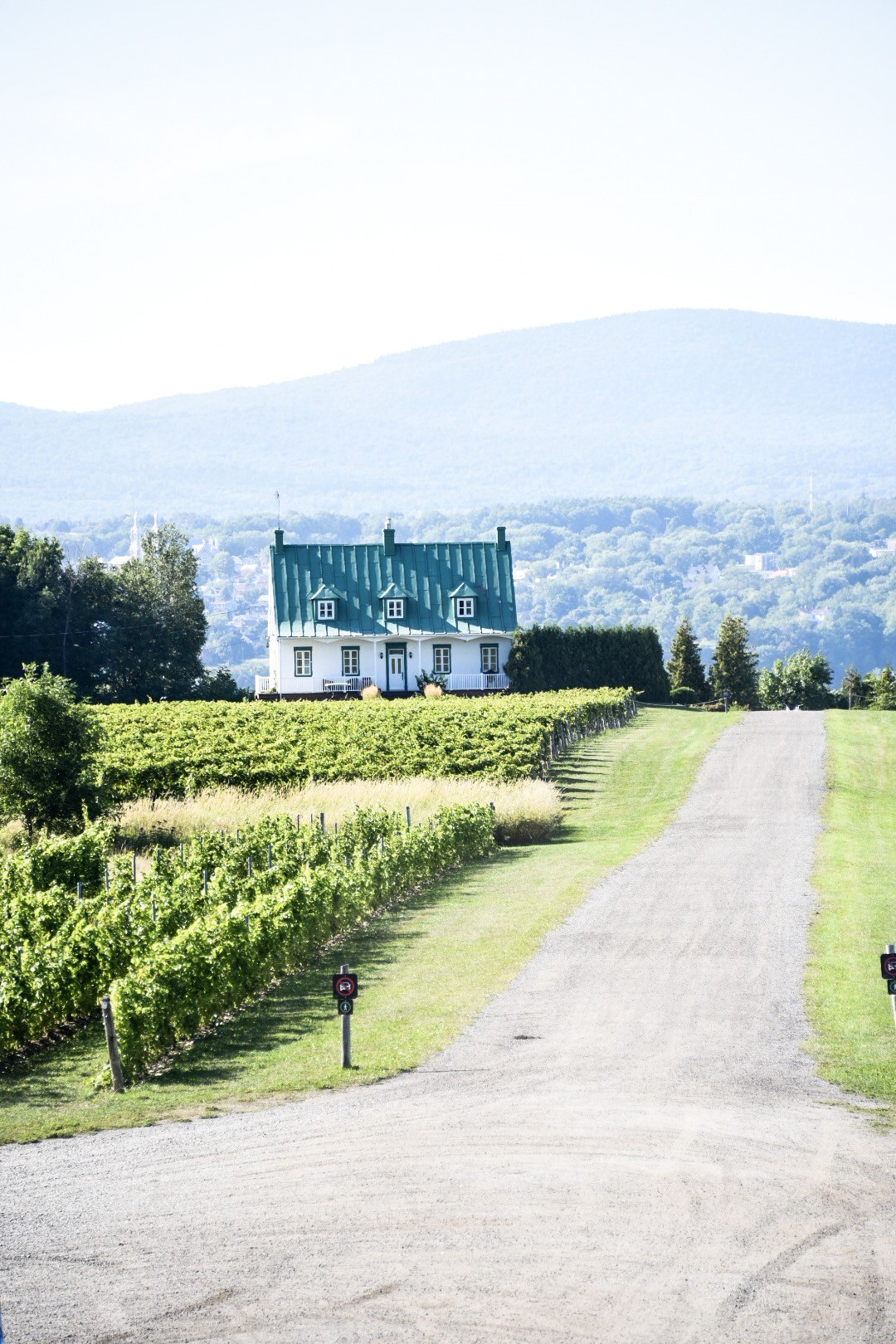 Grand Marché de Québec
The Grand Marché de Québec (or Grand Market) opened just recently in Quebec City. The old market was in the port region and the move has prompted some outrage from residents who now have to schlep to the other side of the city. While I didn't have a chance to experience the old market, I can say that the new market reminded me a bit of FICO Eataly in Bologna (which I visited last year).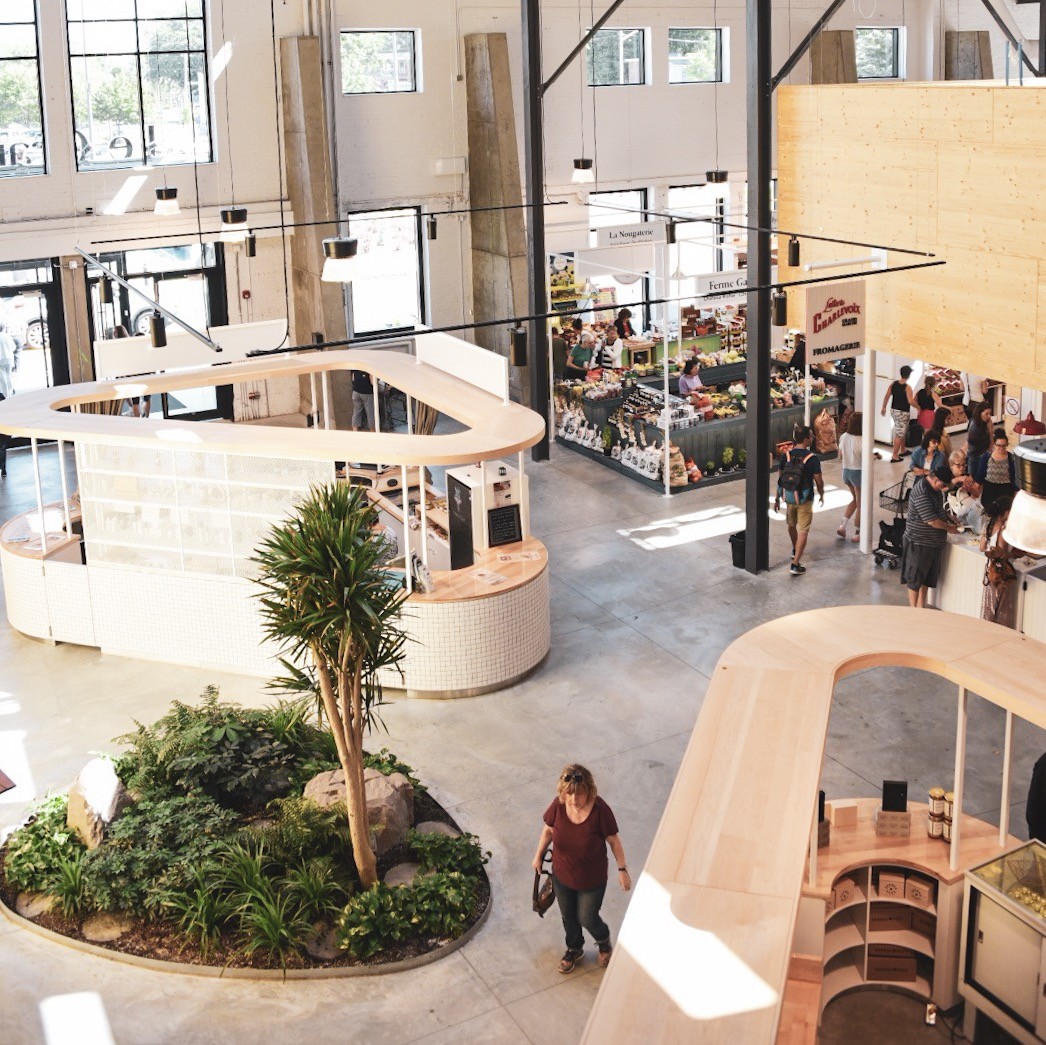 Imagine a massive, light-filled, super modern building that features a fresh produce market as well as stands from a variety of local producers — from local honey to charcuterie. If you're looking to stock up on local treats, a stroll through this market will quickly fill your bag. Be sure to try to the potato beignets, honey and mead from Miel des Ruisseaux.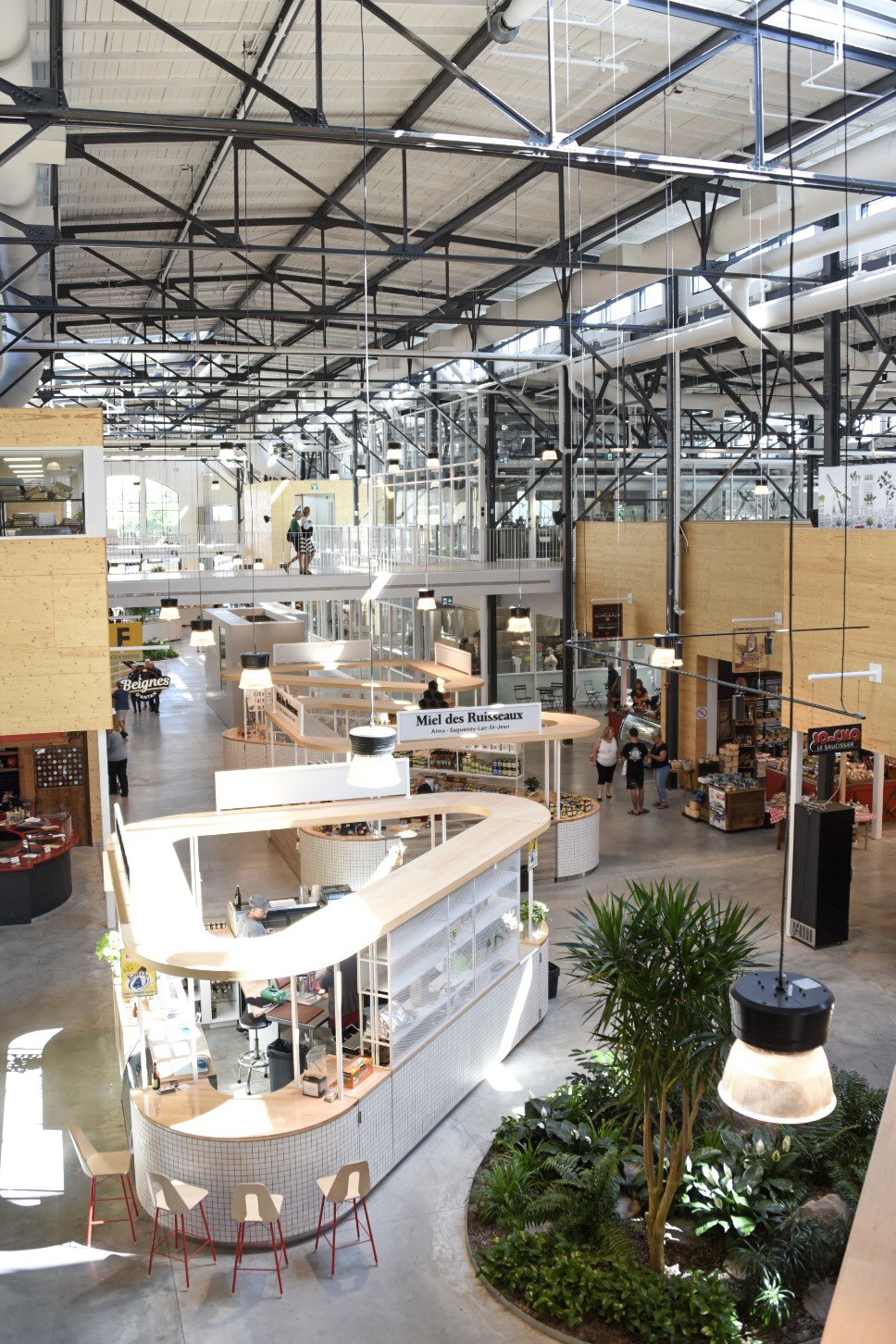 There's a microbrewery, garden education center focused on urban gardening, a cooking school, as well as a spacious children's play area. If you happen to catch some bad weather on your trip, this is the perfect spot to pass the time.
Maelstrøm Saint-Roch (and the Saint-Roch neighborhood)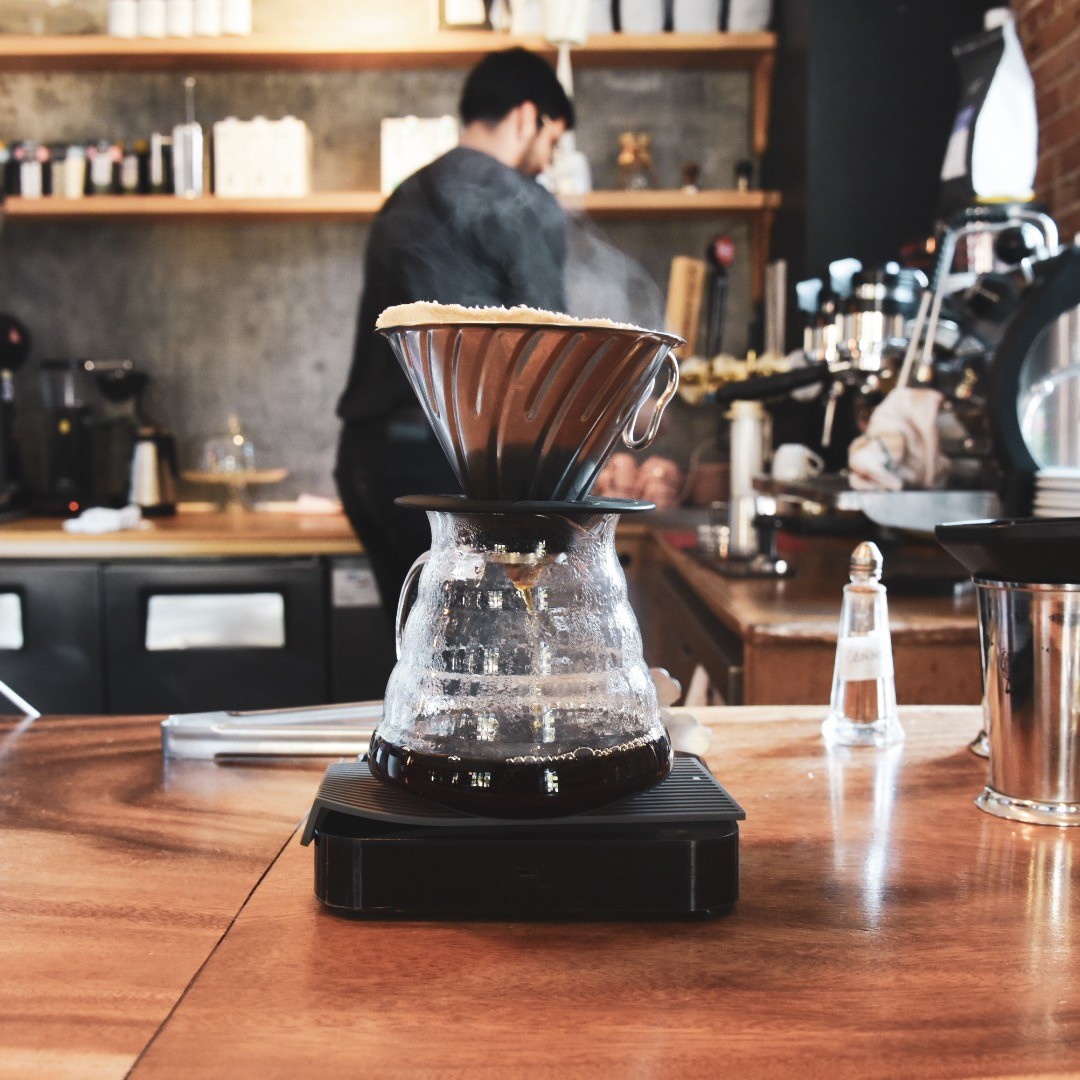 If you're looking for a good pour over in Quebec City, look no further than Maelstrom, a fantastic coffeeshop/bar (they also serve breakfast). After you've got your coffee (or your coffee tonic!), wander around the hip Saint-Roch neighborhood (find your way to Rue Saint-Joseph).
Looking for a sweet spot to grab a beer instead? Head to La Barberie, a neighborhood brewery where we spent our last evening in the city.
Ile D'Orleans
I have to admit that I wasn't initially sure I wanted to go to Ile D'Orleans. Since we were coming to Quebec City from Charlevoix, and had such a short amount of time in the city, I was worried that the trip would feel like too much country and not enough city. I am so glad that we stuck with the itinerary and came here for the afternoon!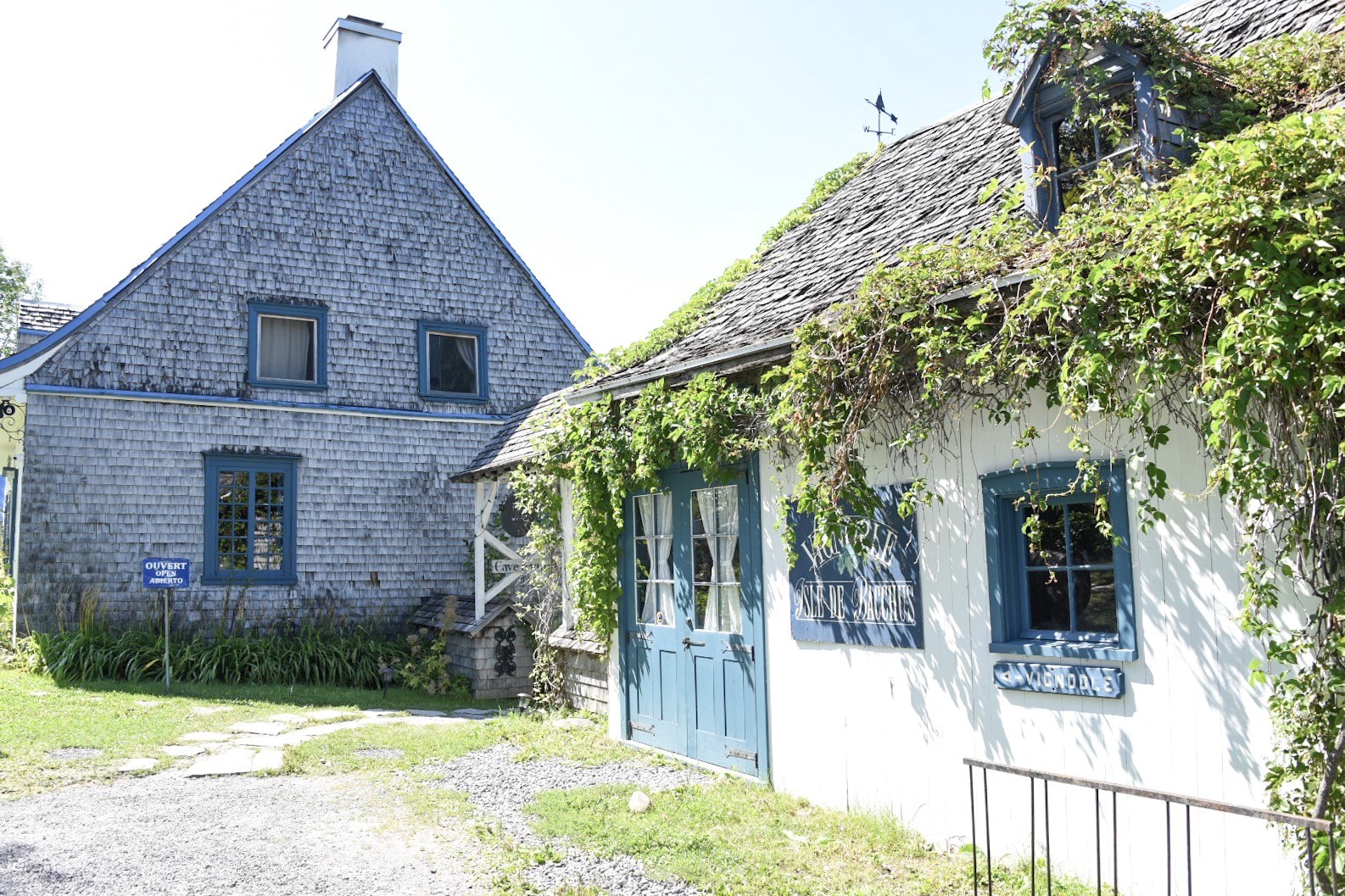 First of all, our guide, Michelle, has worked for the Quebec City Tourism Board for over 35 years and she knew literally everyone we came across. She was perhaps the more fabulous and liveliest tour guide we could have hoped for. With Michelle behind the wheel of our rental car, we stopped at some of the most charming places you can image.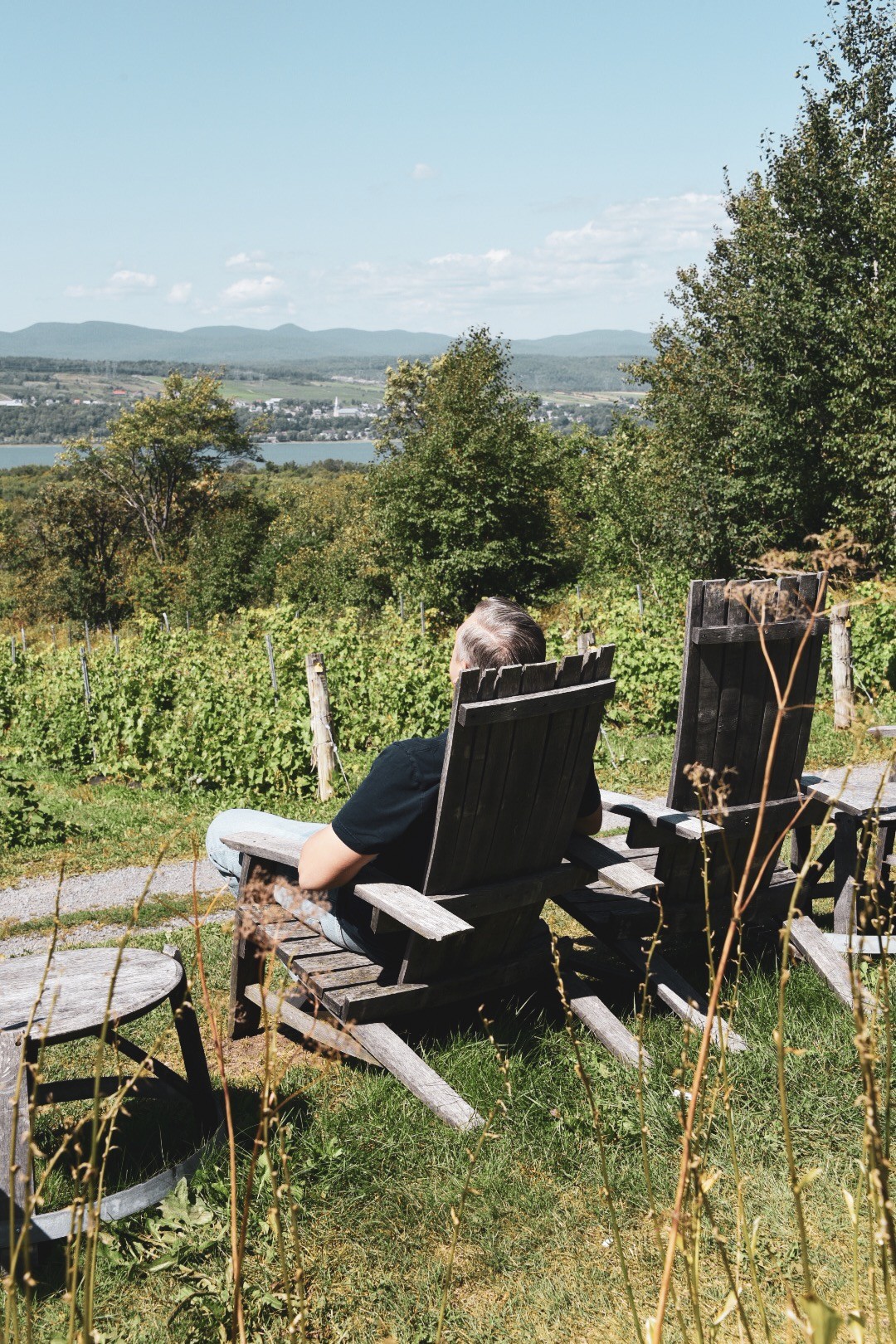 This island sits across the St. Lawrence River and provides Quebec City with much of its produce. There's one main road, fields, maple trees, and wild flowers. And 9 parishes that each have their own distinct look and field. One of the best parts of being on the island, is its endless supply of deliciousness.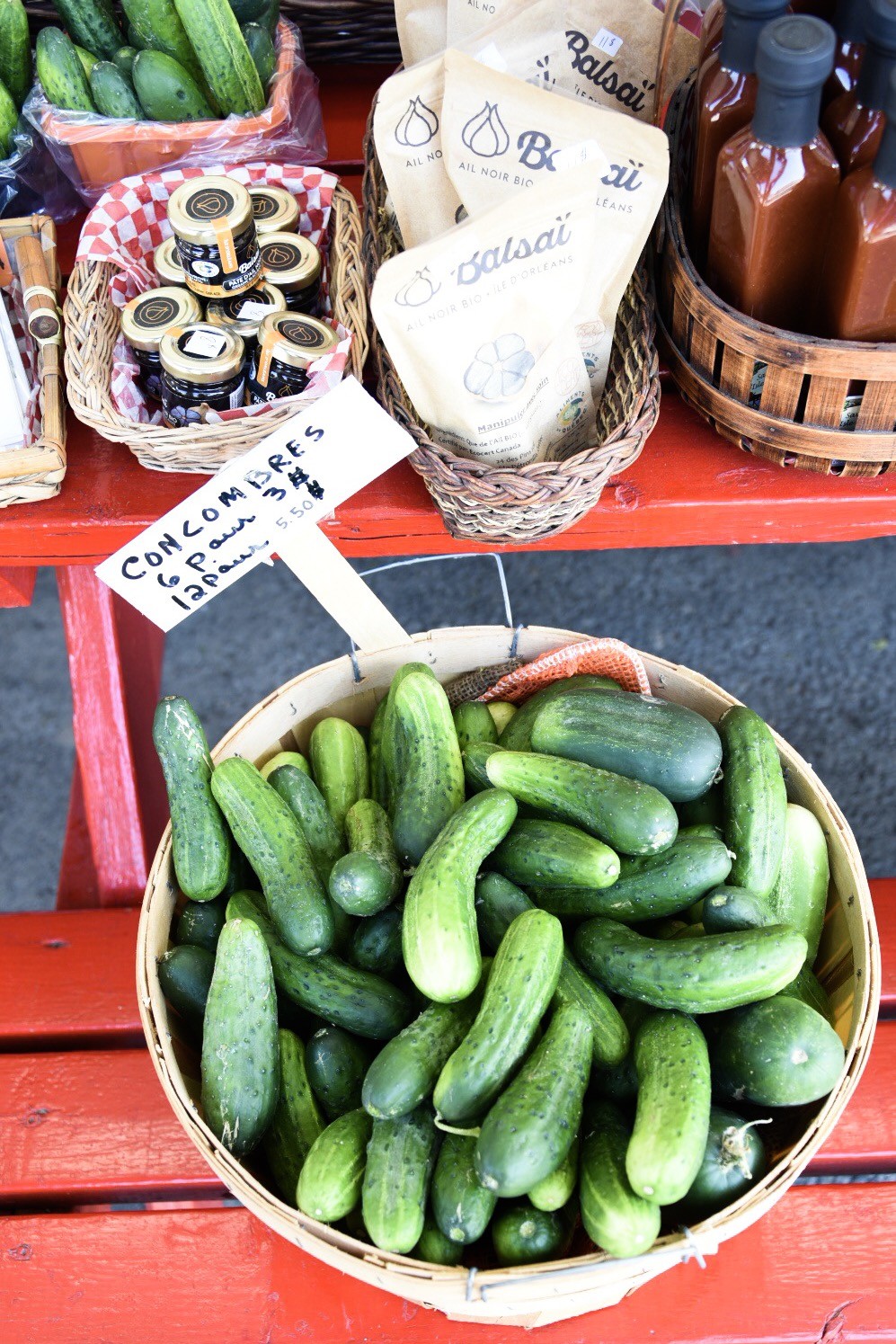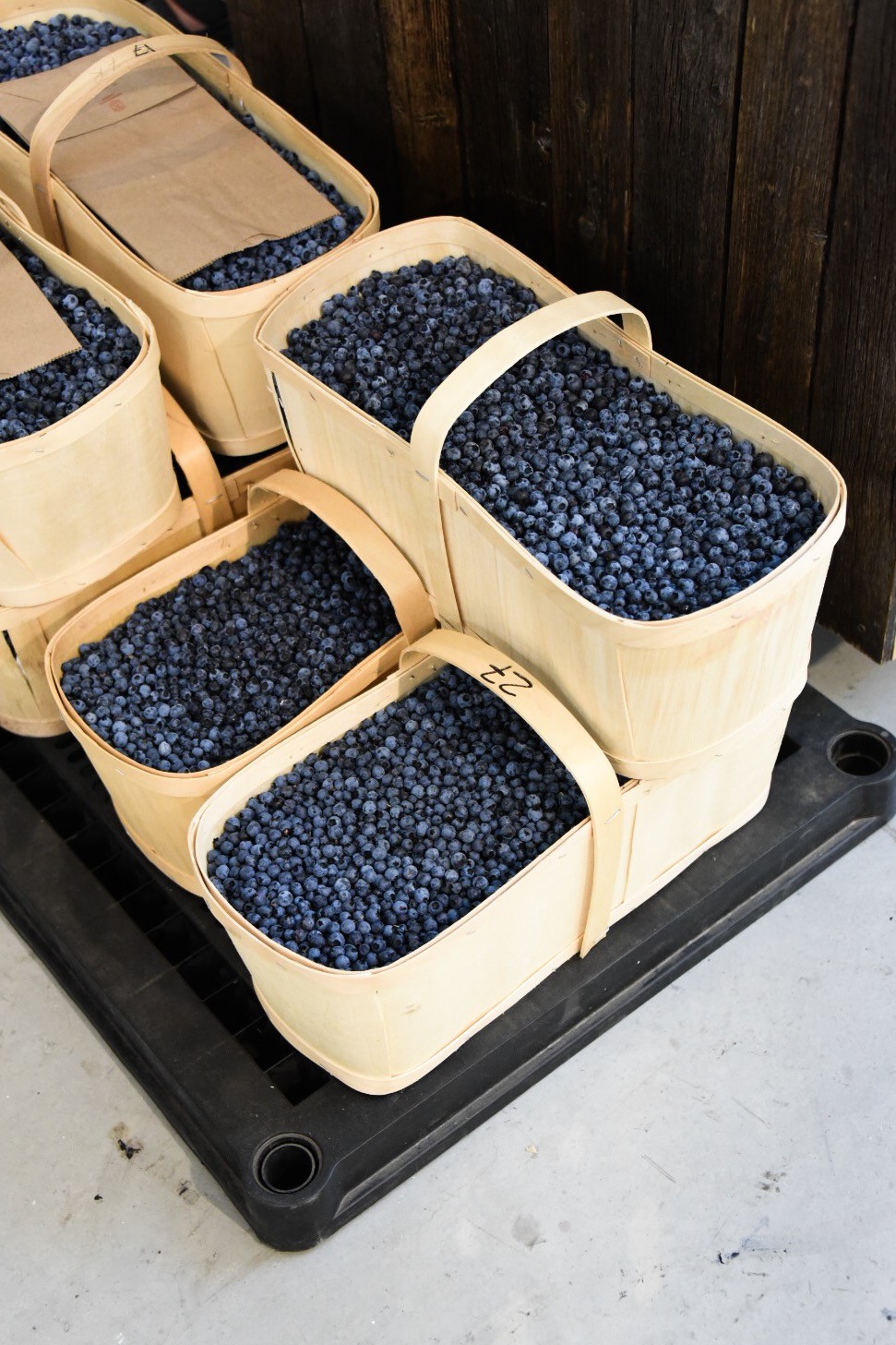 Ile D'Orleans knows how to host people. No doubt, my two favorite spots were the Cassa Monna et Filles, a family-owned business that makes cassis now run by two sisters, and Confiturerie Tigidou, a incredibly charming jam and jelly producer. If I could be teleported to these two spots every weekend, I'd be a happy girl. That said, I also loved stopping at farm stands to sample local strawberries, blueberries, apples, ground cherries, and more.
Cassa Monna et Filles
We had the pleasure of meeting one of the owners of Cassa Monna et Filles, Anna, and hit it off with her right away. She spends a fair amount of time in Montreal, where her partner works in the music industry so we were abuzz about all the Quebecoise artists we know and love. She and her sister have reimagined their family's business (which produces award-winning cassis, or blackberry liquor) as well as a myriad of other delicious treats.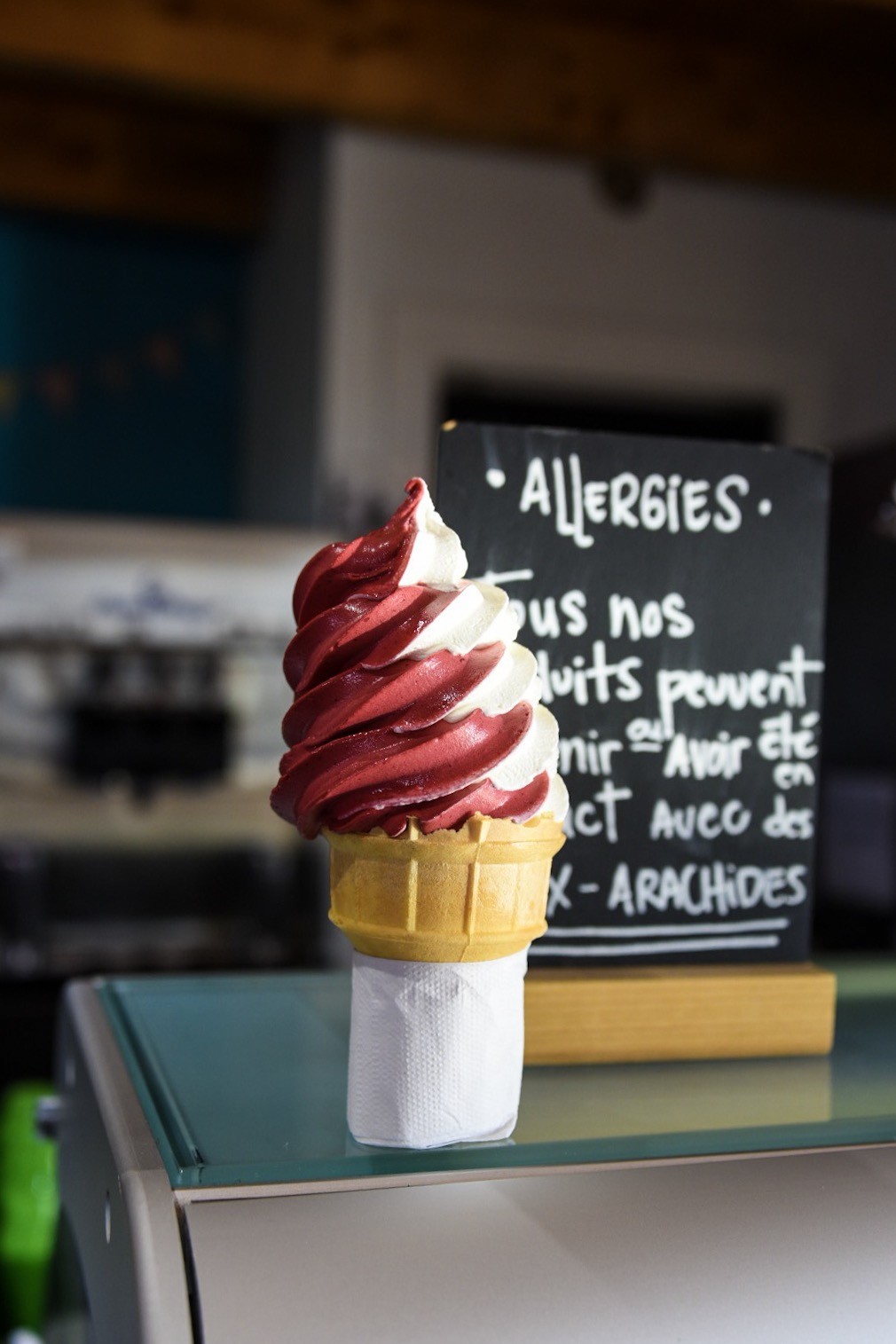 In addition to cassis tastings, the can't miss experience here is the cassis and vanilla swirl soft serve which is just to die for. If you've been to some of the hipper California wineries (Scribe Winery comes to mind), you'll immediately see similarities. There's a restaurant, gorgeous grounds for relaxation, and plenty of space in their newly-build compound to roam around, play, and enjoy the views.
Confiturerie Tigidou Jam Factory
Jam's my jam. And I won't deny that I'm pretty pretentious about it. The owners of Confiturerie Tigidou have created a spot that is equally easy on the eyes as it is on the tastebuds.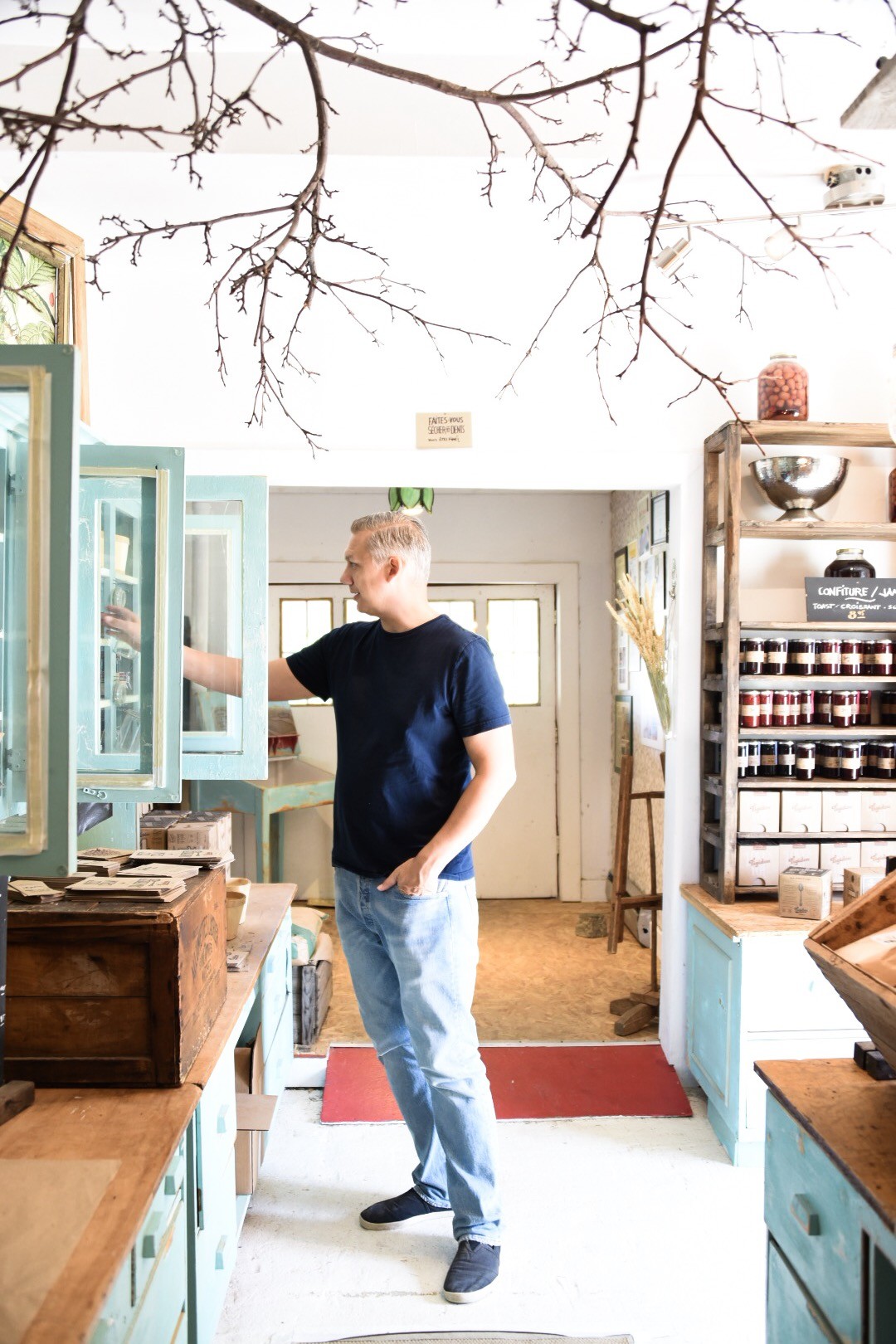 Taste their jams and jellies (ask the owner about the difference between the two!) using dried fettucine (lasagna was too big and spaghetti too small). Their inventive flavor combinations use in-season produce — like strawberry and basil, or raspberry-jalapeno. They even have a marmalade they call "vegan honey." I promise you won't leave this place without a few jars…and an excessive amount of Instagram shots. Behind ever corner is a delightful little nook.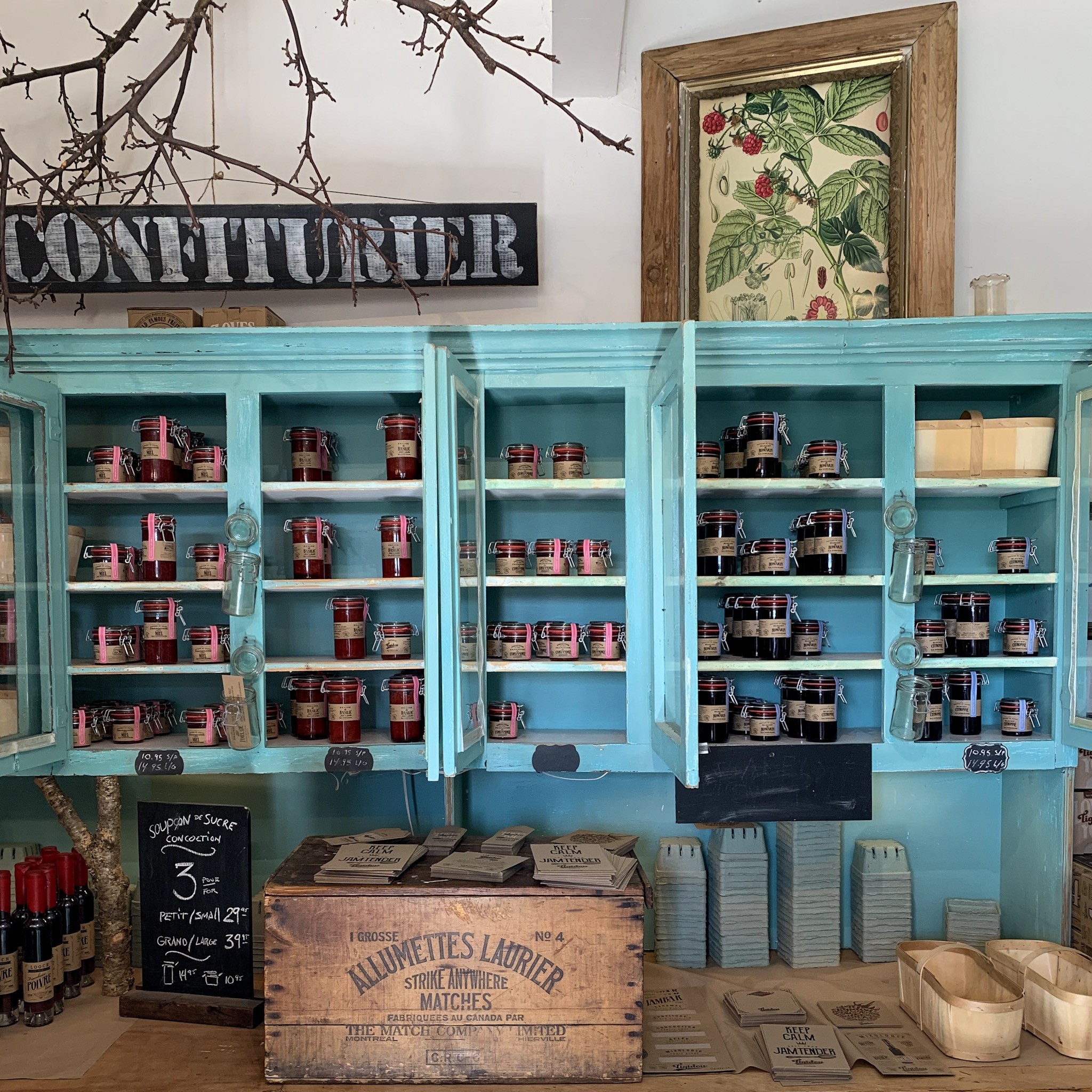 Honestly, there wasn't a place we didn't love. From the lovely Isle de Bacchus Winery to
Cidrerie Bilodeau (where we tasted all the things and walked away with some insane maple butter). We squeezed in as much as possible, down the last hour of our trip, during which we grabbed some inventive poutine from family-owned Le Chic Shack. I mean, you can't leave Quebec without eating some poutine, right?
As you can see, I took so many photos on our trip, I had a hard time narrowing down my favorites. What a wonderful adventure — I can't wait to go back. Have you been to the region? Anything you'd add?