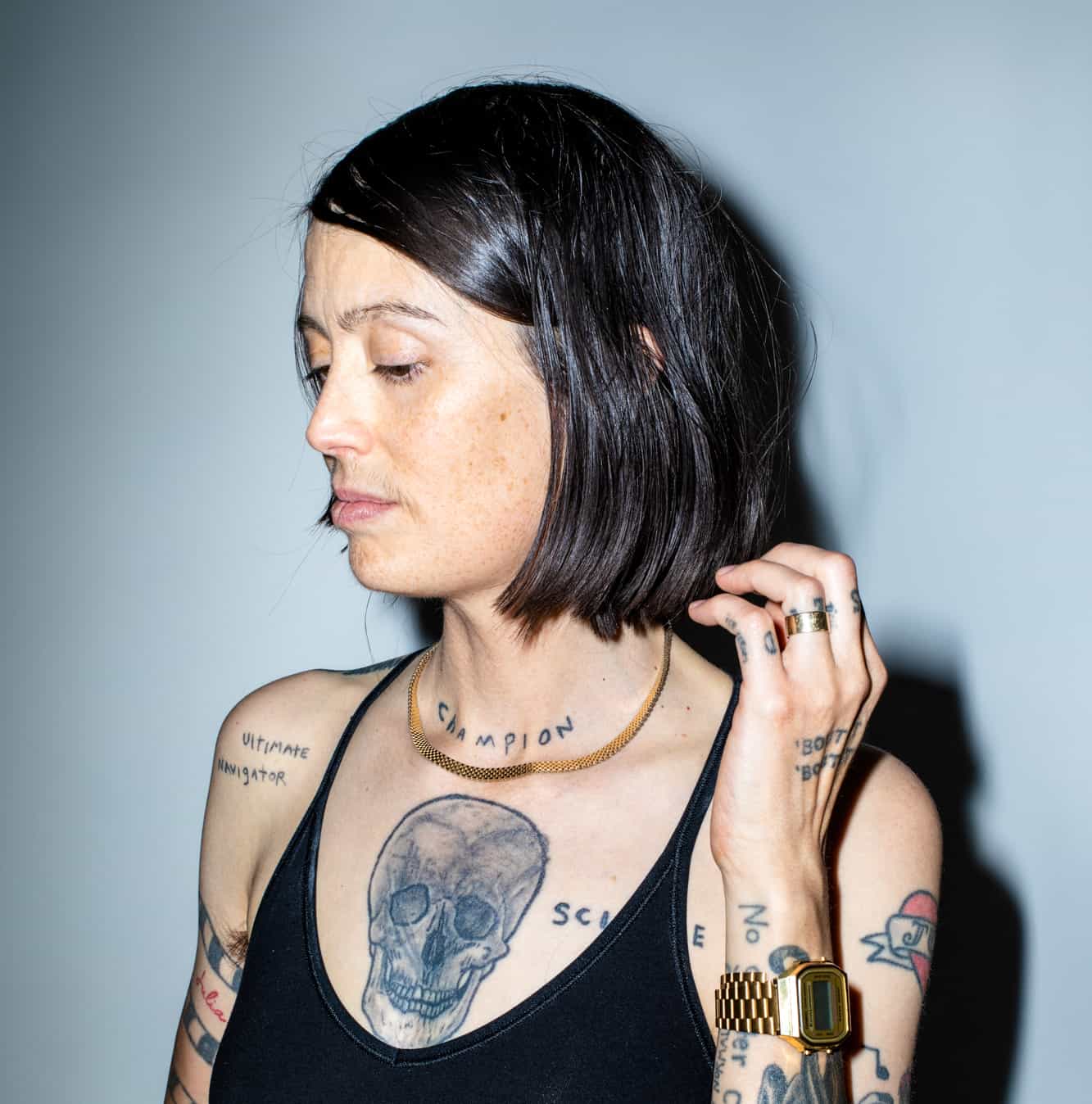 We're excited to announce the 14th release in the SOUNDS DELICIOUS series today and it's a special one.
Jenn Champion's 2018 full length Single Rider was hands down one of last year's best albums and one we continue to blast on the regular in our home. If you don't bop to "O.M.G. (I'm All Over It)" then you may not have a soul. Meanwhile, Weezer's iconic 1994 debut album, commonly referred to as The Blue Album, is a record that has meant a lot to us over the years – particularly during those dark and awkward teenage years. So it's with great pleasure that we're able to announce that we're releasing Jenn Champion's full album cover of Weezer's landmark debut.
On her version of the album, Champion reimagines everything. She drops the guitars, adds loads of dark wave synth, tackles "Buddy Holly" as a wistful piano ballad, and even flips "Say It Ain't So" into slinking synth pop. It's everything you could ever want it to be and more.
Here's what Champion had to say about the process of covering the album:
I knew i wanted to take a synth heavy approach to this album and in my mind the blue album was pretty straight forward indie power pop. But as i was deconstructing all the parts and putting the songs back together i realized how much nuance there is to Cuomo's songwriting style. It's a testament to his talent that he can make an entire record of songs we want to sing along to and don't realize just how weird those songs are.

I will say it was a challenge, a really fun challenge ! to keep true to what makes these songs so great while putting them through an electronic lens.
Jenn Champion's version of The Blue Album is only available by subscribing to our SOUNDS DELICIOUS vinyl record club. In addition to a deluxe edition for our Kickstarter supporters, it's available on electric blue vinyl for members and gift orders of 6-months or more (while supplies last) and on black vinyl for all other orders. As always, each copies comes packaged with an MP3 digital download of the album. As always, it's limited edition – so act fast! We're expecting these to begin shipping mid-September.
You can take a listen to her glittering, dark synth-pop version of Weezer's "Undone – The Sweater Song" below.