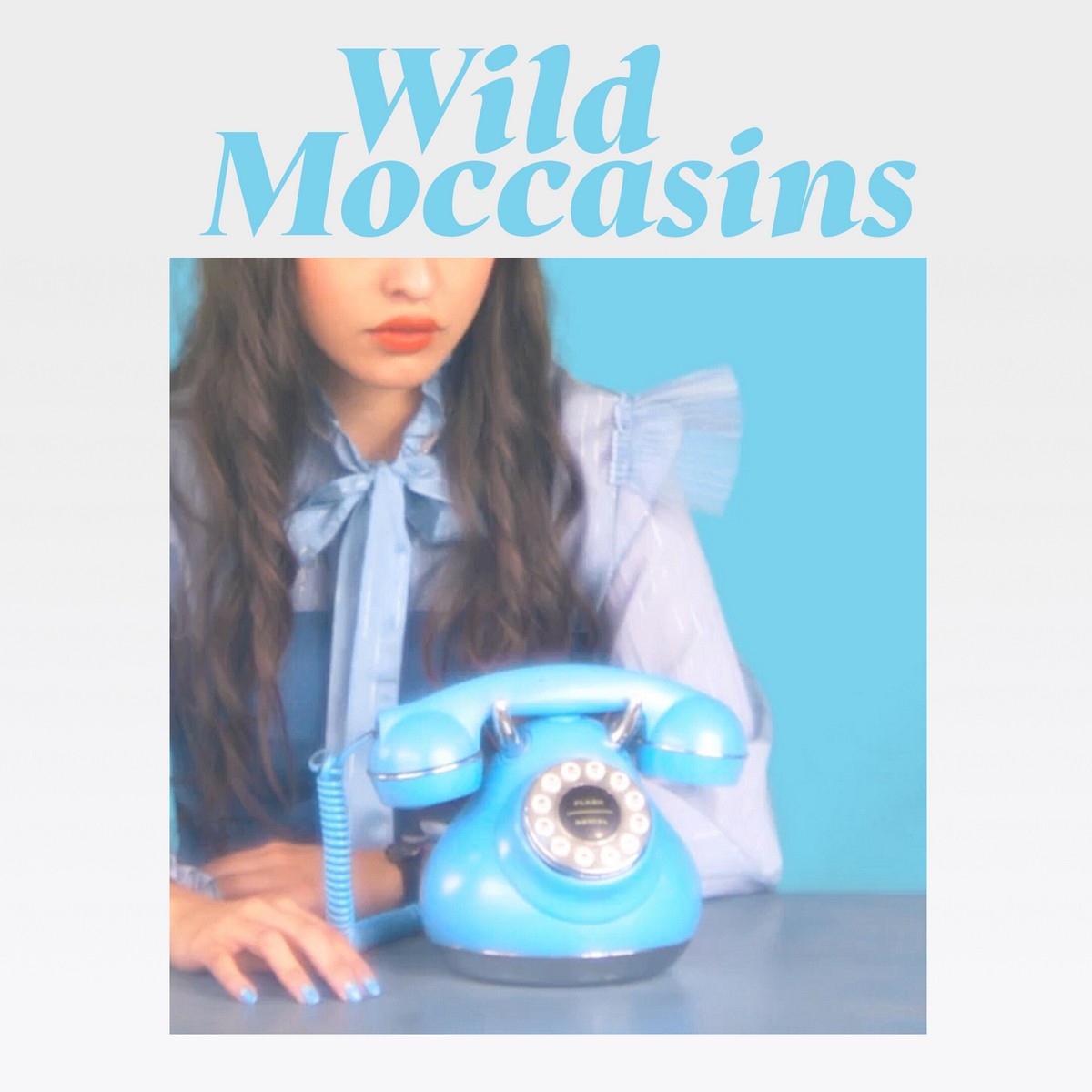 At the heart of what we do, Turntable Kitchen's musical endeavors always come down to supporting and promoting the music and art we love. That's it. Before our website had any readers, before we launched our vinyl record clubs, sharing the music we love with anyone who would listen was our goal. And the first time we heard Wild Moccasins' music we knew we loved what they were doing and that we had to share it with anyone who would listen.
Fronted by Zahira Gutierrez (vocals/keyboard) and Cody Swann (guitar/vocals), Houston-based Wild Moccasins record the sort of sparkling, irresistible indie-pop that makes you want to fall in love -heartbreak and all. Indeed, their latest full length, 2018's excellent and (in our humble opinion) underrated Look Together, is described as tackling "themes of repairing relationships, shedding insecurities, and fresh starts."
On this month's vinyl we're featuring two highlights from Look Together alongside a pair of previously unreleased b-sides.
The a-side kicks off with a radio edit of Look Together highlight "Boyish Wave." It was our first introduction to Wild Moccasins and it was love at first listen. It's a fiery synth pop jam that just bursts open. Sharp, buzzing guitar riffs and sparkling synth propel the tune along at full throttle as Gutierrez sings, "To my own thoughts I've become a slave. Swimming in the wake of a boyish wave."
It's followed by the simultaneously swooning and melancholic "Longtime Listener." It's a deceptively bubbly and bright anthem about the lingering desperation that follows after the end of an intense relationship with lyrics like, "I don't wear your t-shirt just in case / your scent remains" and "I'll be your longtime listener / Stay up all night long / waiting for your call." Make no mistake, this is no tear-eyed ballad. Through all the heartbreak, Gutierrez is bold and confident.
The b-side opens up with the previously unreleased "Under My Eyes." It's a soaring, glistening vibe that just floats effortlessly along a wave of softly strummed riffs and a steady beat. If the preceding tunes were about heartbreak, this one is about moving on, "I don't feel bad / I won't feel sorry for you."
The collection closes out (appropriately) with the previously unreleased "Closer." This one moves along a somewhat bouncing groove and Swann's bright, ringing guitar licks. It's a beautifully, enigmatic tune about intimacy and emotional health. It's a personal favorite from and a great way to tie up the collection.
We hope you enjoy this one as much as we do! We pressed the standard edition of this month's vinyl on baby blue vinyl alongside a deluxe edition on baby blue and white a-side/b-side vinyl for subscribers who've been with us for a year. This release is available exclusively through our Pairings Box and Coffee & Vinyl subscription services.