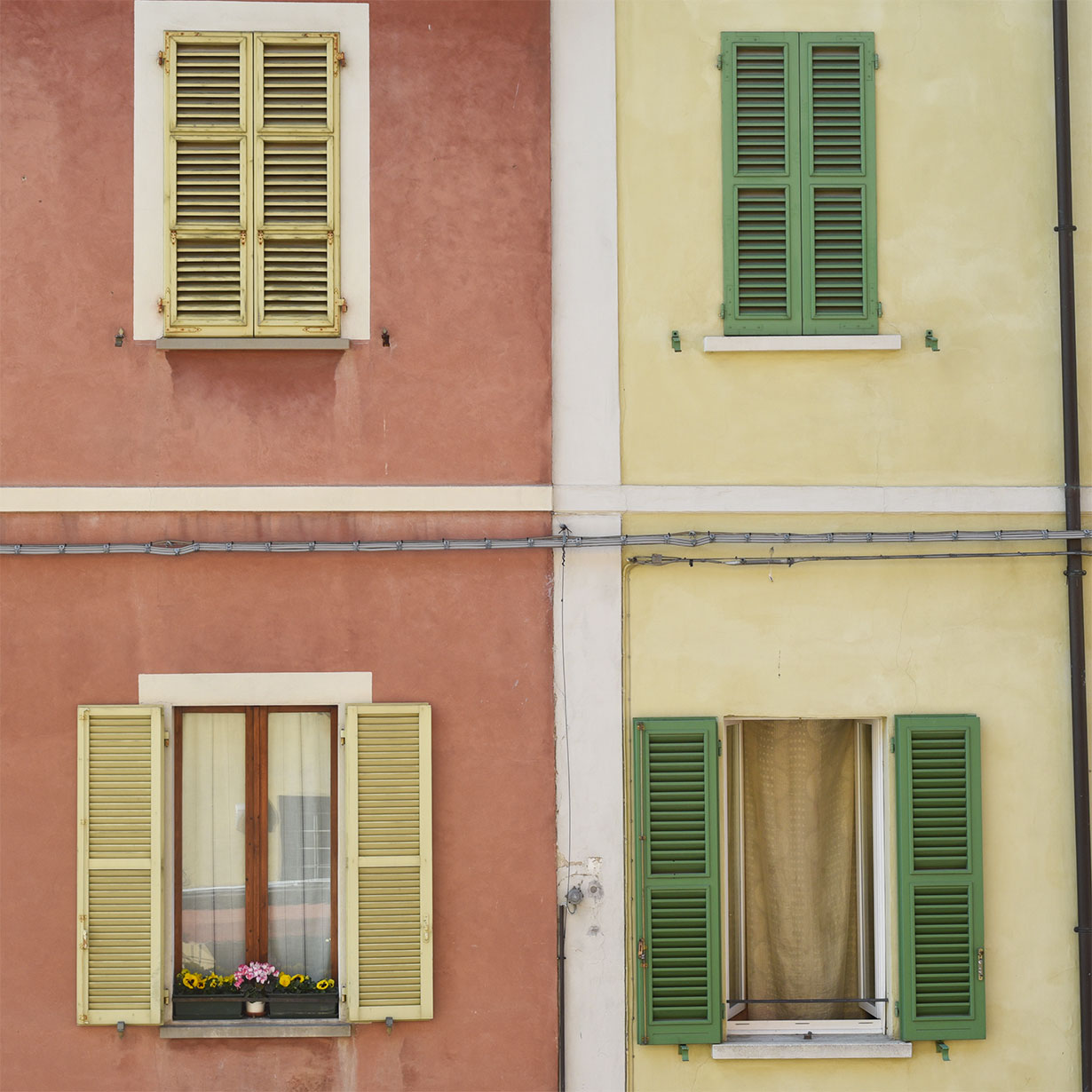 This is a sponsored post in partnership with  Emilia Romagna Turismo. All words and opinions are my own. Thank you for supporting the brands that help us do what we do!
When the Emilia Romagna Tourism Board invited me on a press trip to explore the region through food, wine, and olive oil, my heart just about exploded. Italy holds a dear place in my heart: I studied abroad in Tuscany, just south of this region, many years ago but sadly didn't get to spend more time in Northern Italy. Here was my chance to pull an Eat Pray Love moment, or as one of my travel companions, Gina, aptly pointed out: our Master of None adventure. I'm Aziz Ansari riding through the hillsides towns of Emilia Romagna, making tortellini (this happened!)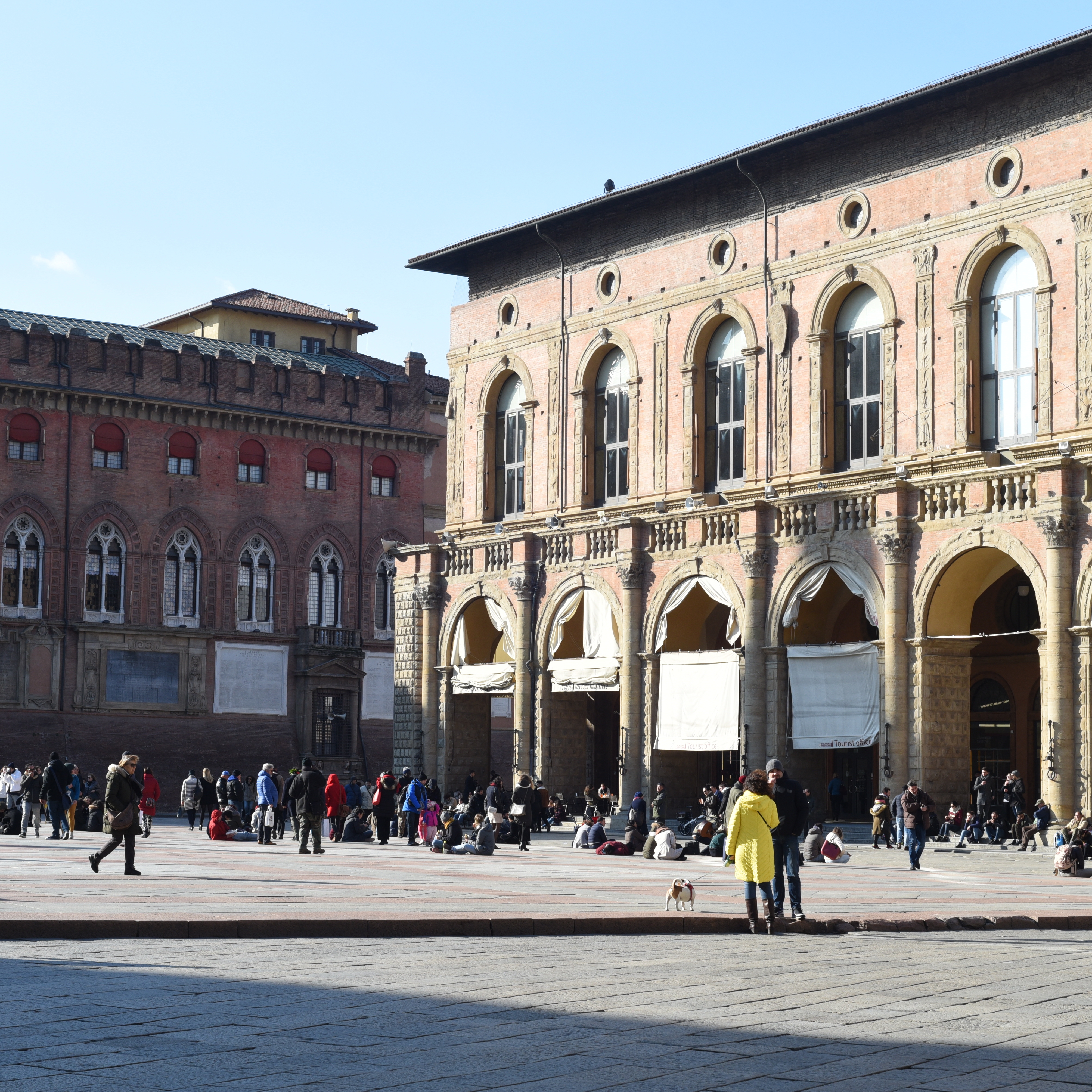 I spent a total of 4 days with our wonderful tour guide, Paola, three hilarious travel compatriots (Emily, Gina, and Jason), and a bunch of other fantastic guides and foodies along the way. I managed to snap no fewer than 600 photos, read 2.5 books, and eat approximately 10 different types of pasta. I ate my favorite gelato flavor of all time (Bacio!), drank two espressos / day, and learned how to properly taste olive oil (it's a learned skill). I froze my butt off, too, but I didn't even care. It was that magical, guys.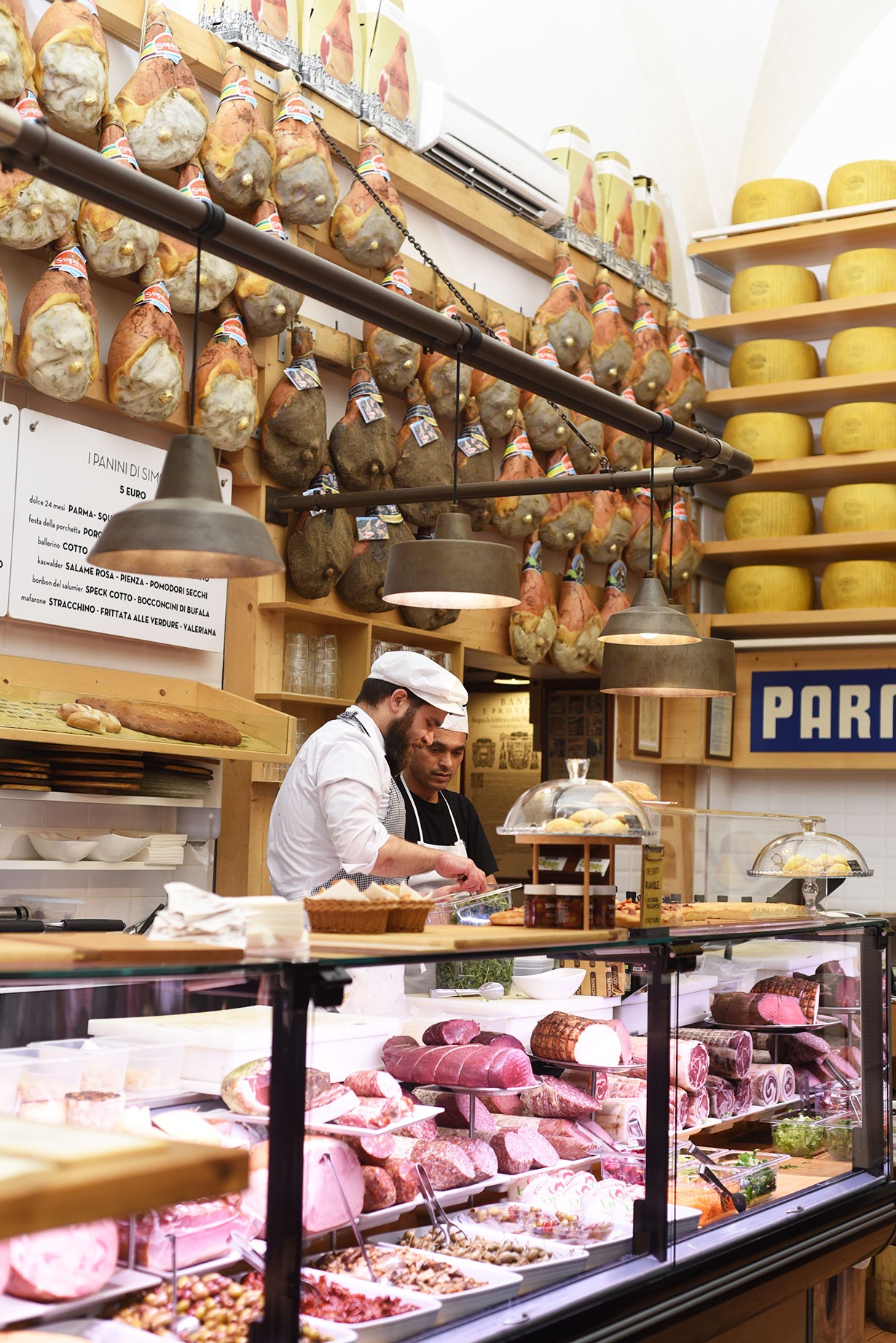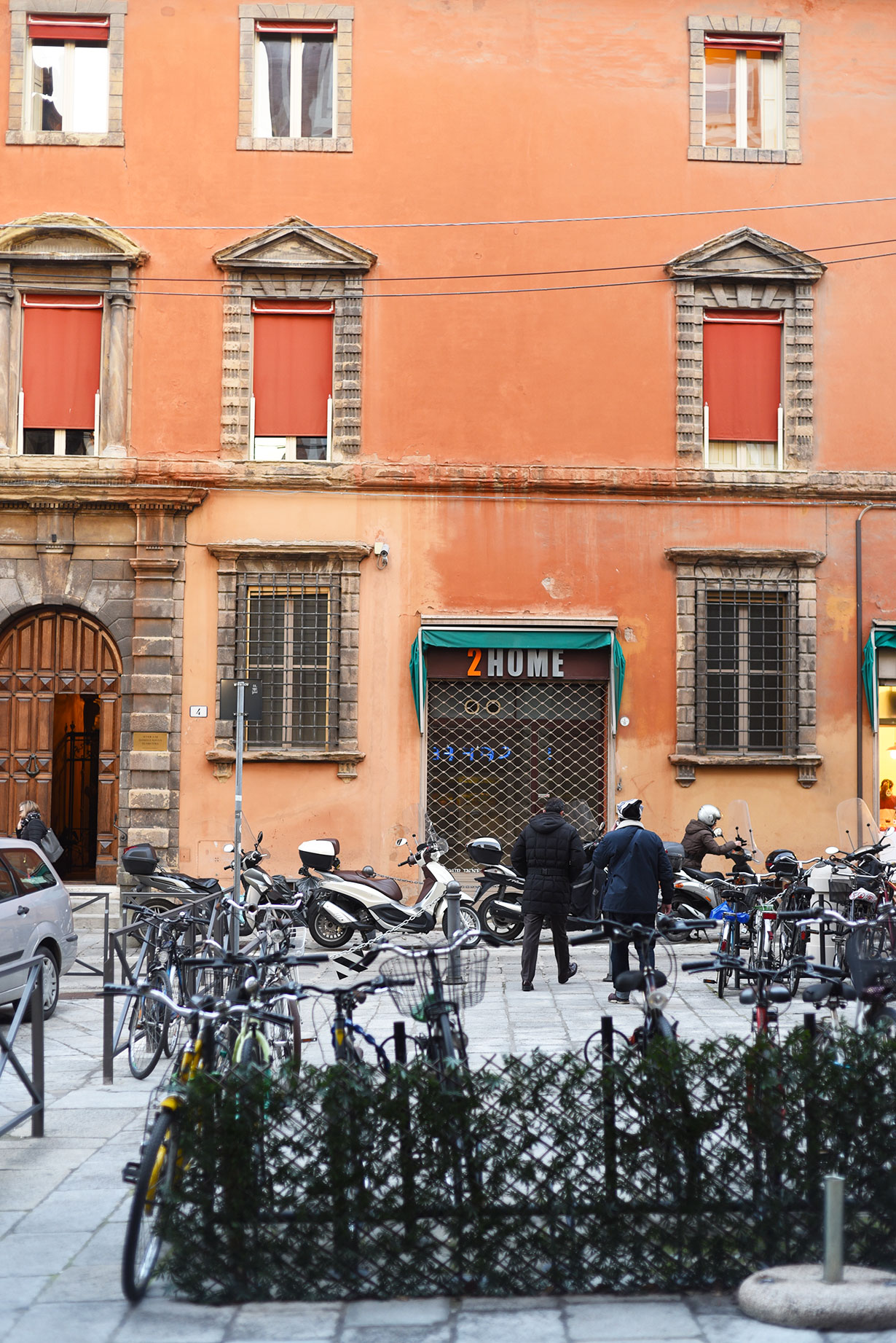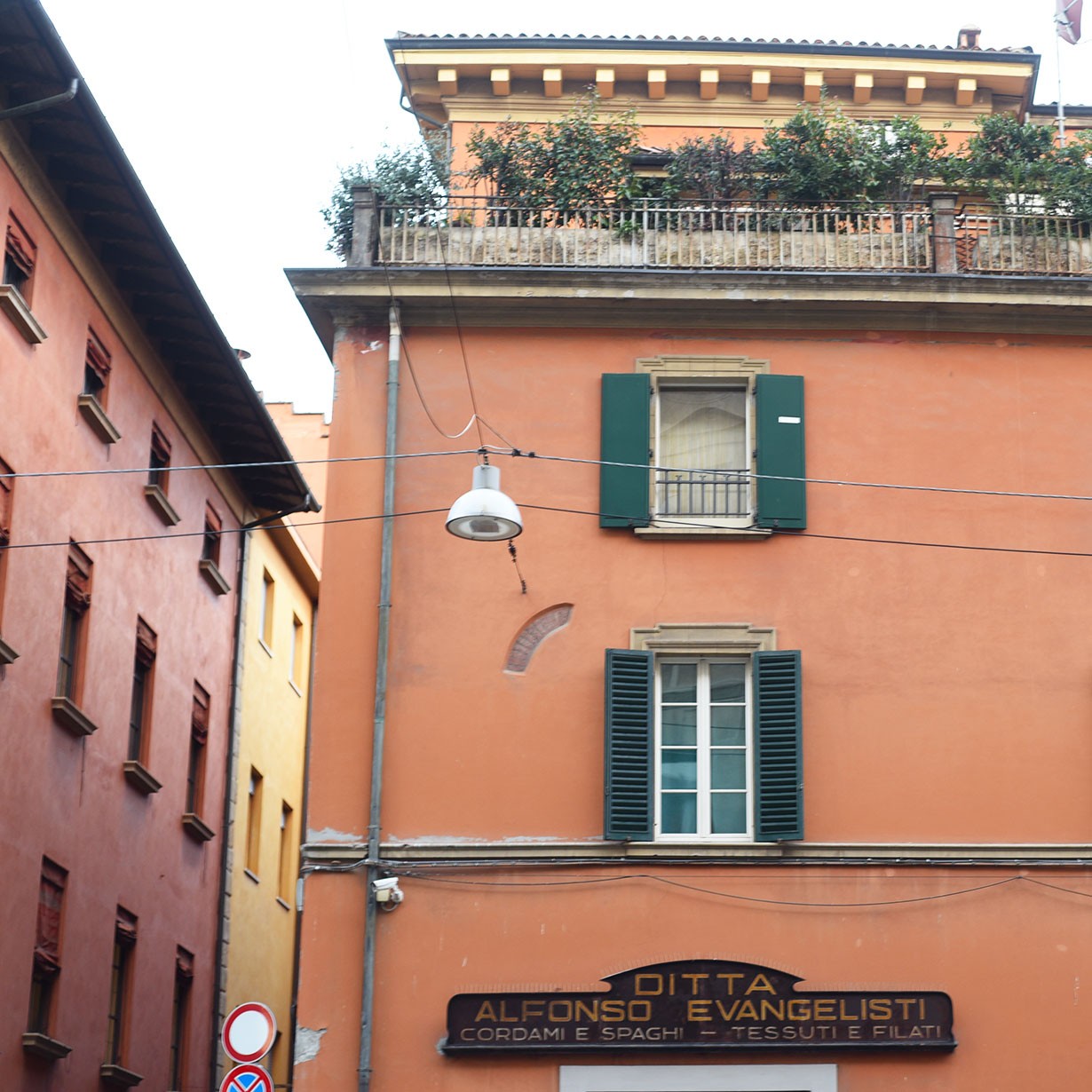 During our last dinner in Rimini, I sat there pondering why more people don't visit this incredibly beautiful region, so full of history and delicious food (more on this later!). Emilia Romagna feels authentically Italian, and at least when I visited (in March), was hardly overrun by tourists.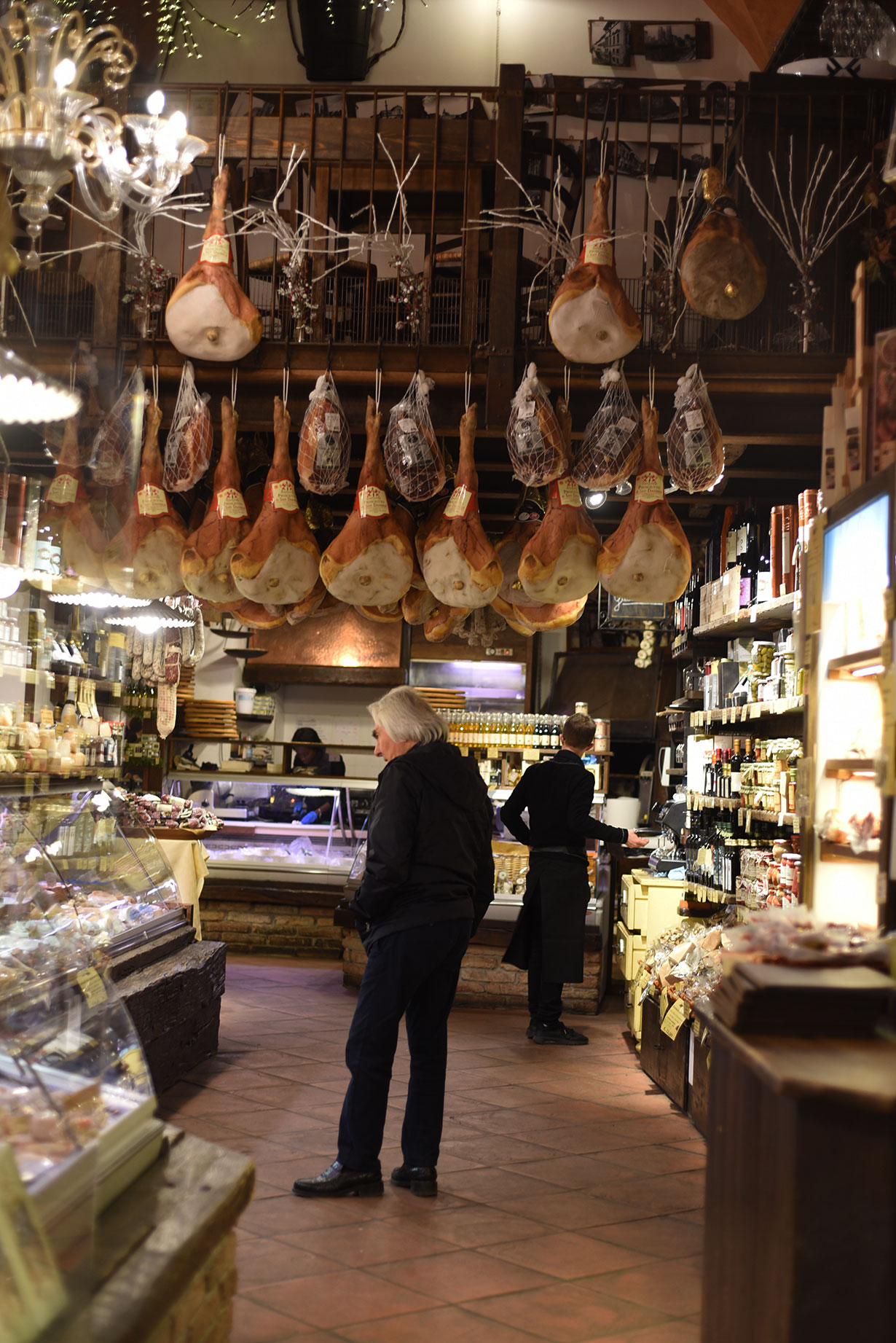 Instead, we saw groups of college kids celebrating graduation, families dining out at local establishments (late into the night, with small children in tow), and a pace of life I so deeply miss: midday espresso breaks, animated conversations in the piazza, and late, late night dinners. Already, travel publications are picking up on Emilia Romagna's charm, and I wouldn't be surprised to see it on more and more "places you must go" lists in 2018 and 2019.
Of course, I had the benefit of a carefully planned itinerary, with professional tour guides, so I was able to do a lot in a short period of time, but I hope that these insights can help you if you're considering a trip to the region or another part of Italy (make the detour!).
Emilia Romagna is just about an hour train ride away from Florence, Venice, and Milan, making it a fantastic place to kick off or end an Italian adventure. I flew into Bologna via Amsterdam, but there are plenty of other connecting flights if you're coming from the U.S.
I'm breaking out my trip into two separate posts. This first one is intended to give you a lay of the land and an overview of the different cities and towns we visited. I'll follow it up with a list of things to eat and drink while you're in the region.
Start your adventure in Bologna
La Rossa (The Red One) and La Grassa (The Fat One) are two very appropriate nicknames for the region's capital, and city that's home to the oldest university in the world (the University of Bologna). The first nickname refers to the red-colored buildings of the city and the latter, of course, a nod to its delicious cuisine.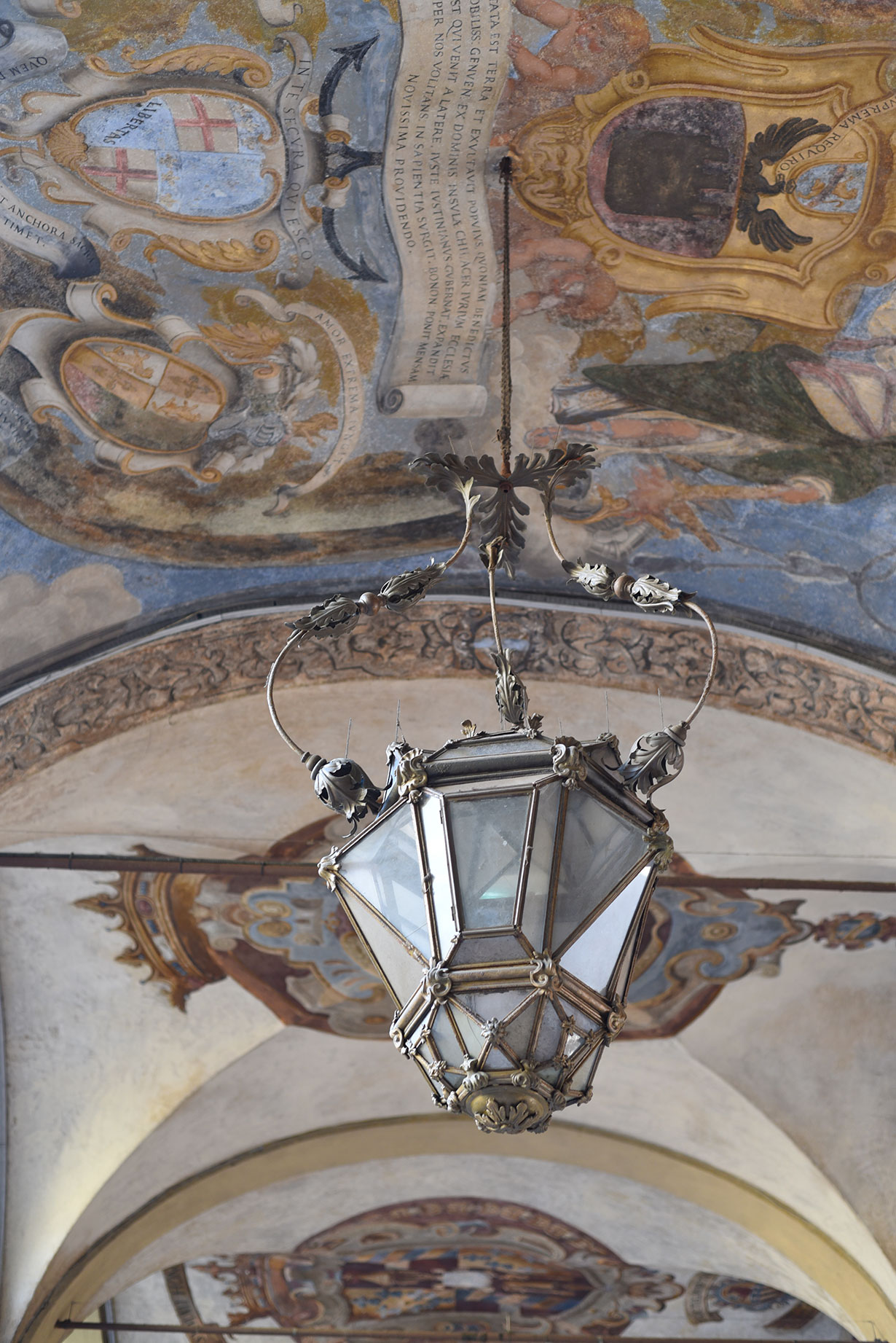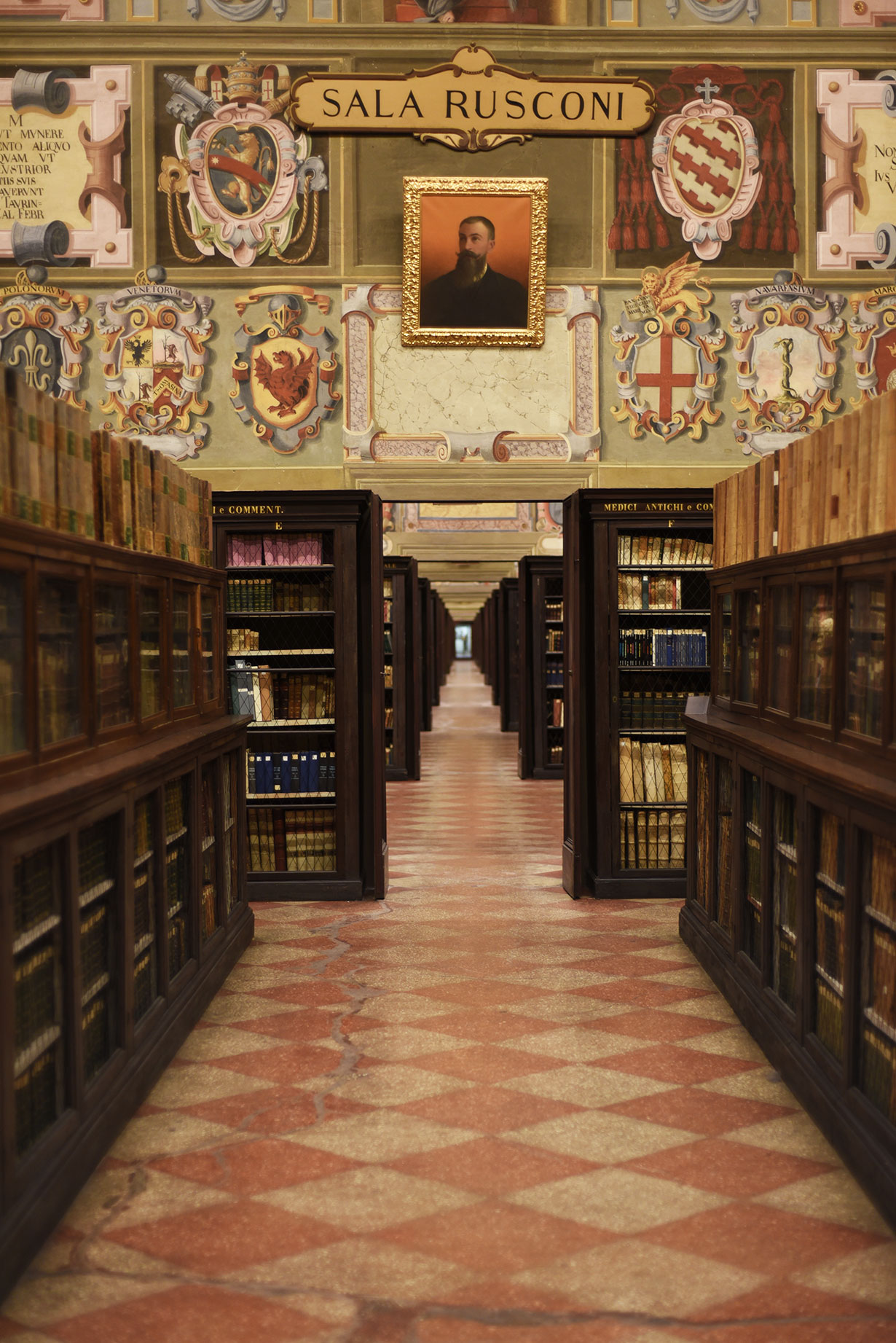 It's also home to a WAY COOLER leaning tower than the one you're familiar with in Pisa. Because there are two! Via Emilia, which dates back to Etruscan times, still runs through the city (though it changes names several times), and the city center is marked by recognizable "porticoes," arched, covered walkways supported by columns (24 miles of them!). You'll find the 10th largest church in the world here (San Petronio Basilica), with a contentious fresco and the world's largest sundial.
Walk outside to the square and turn right and find yourself in a food heaven: Via Pescherie Vecchie, a street lined with shops and vendors selling everything from fish to produce, Parmigiano Reggiano to homemade pasta. Just a short walk away, you'll find the Mercato delle Erbe, the largest covered market in the historical center, where, in addition to fresh produce, you can also grab a bite to eat.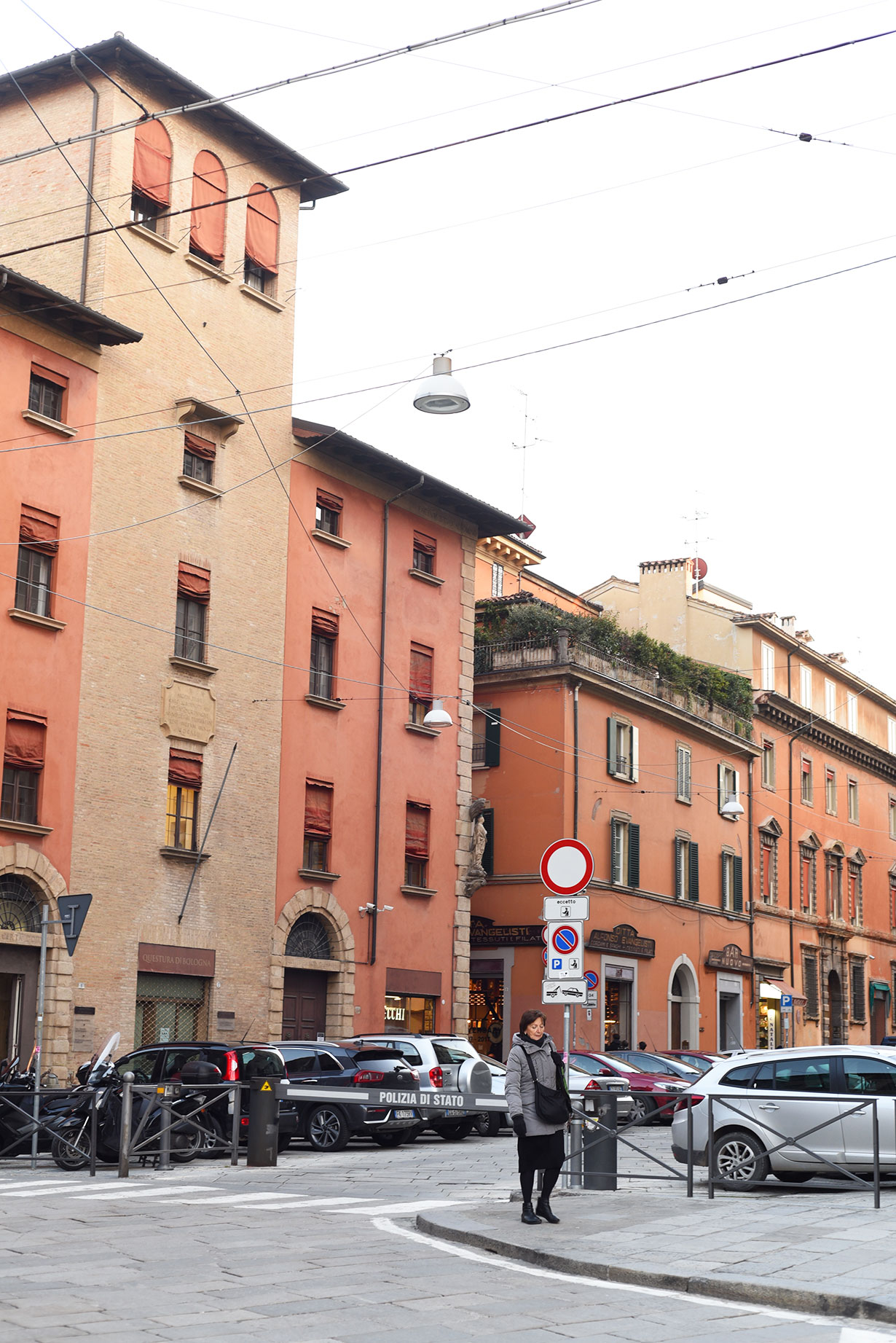 Fun fact: As of May 26 2006 (my birthday!), Bologna became a UNESCO City of Music.
Notable spots:
Salumeria Simoni: delicious meats and cheeses. This place is an institution as far as salumerias go.
Polpette e Crescentine al Mercato delle Erbe: a casual spot to sample regional fare
A Balùs: taste traditional dishes like tortolloni en brodo, and sample refined pasta and meat dishes. Don't skip the fantastic selection of desserts.
A stop at FICO Eataly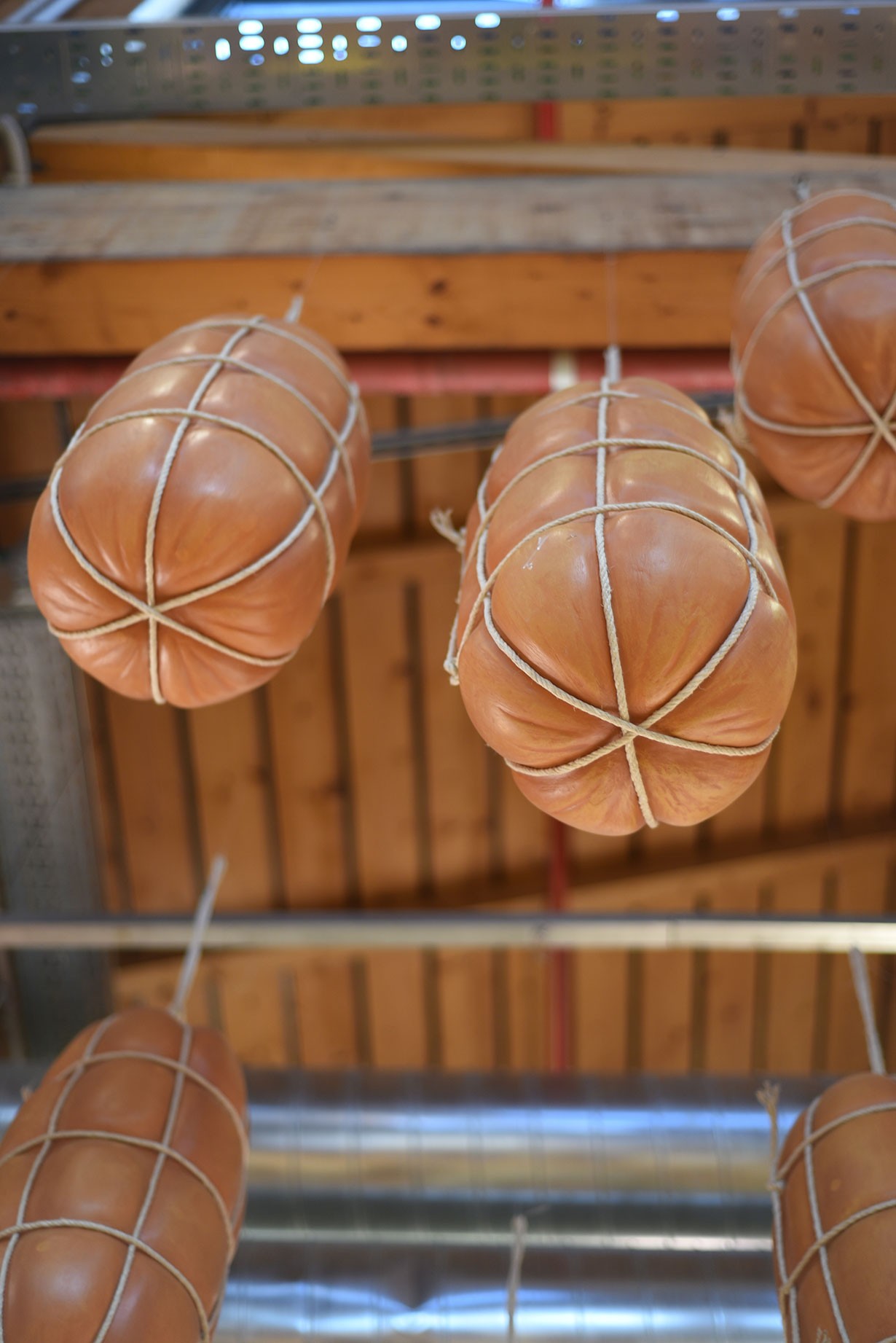 You may have been to Eataly in New York or LA, but you've never seen anything like FICO Eataly, the largest "food amusement park" in the world.
It's so big that you could grab yourself a bike to ride around the premises, which aim to connect Italian food with the production that goes into it. What does this mean? You can sample fresh-made mortadella and see how it's actually produced. You can take a pizza making or pasta making class (like we did) and you can even step outside to check out local breeds of milking cows, horses, and chickens. It was fun to check out this unique place, which at the time of our visit was filled with lots of students on field trips.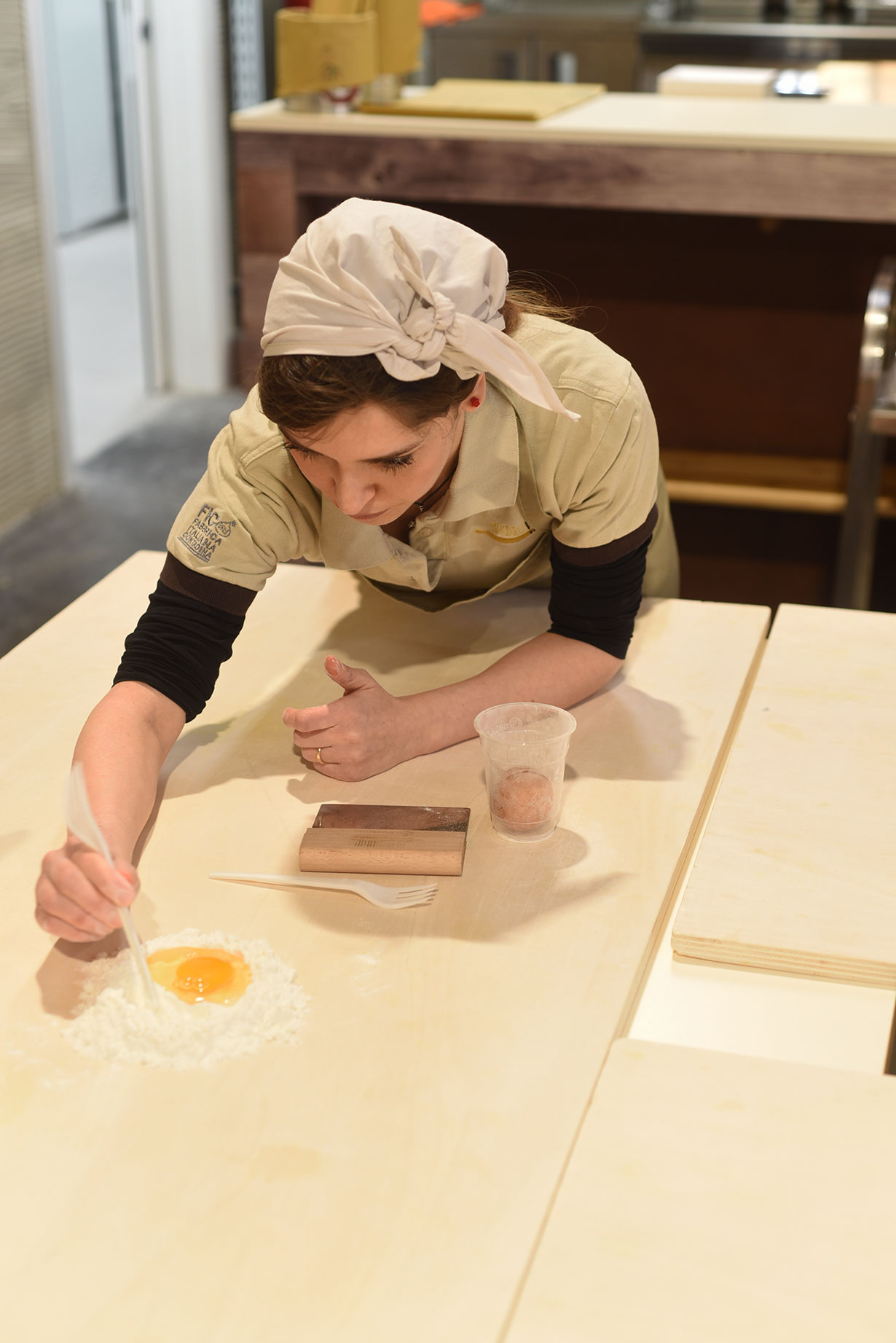 Next, head to nearby charming Ravenna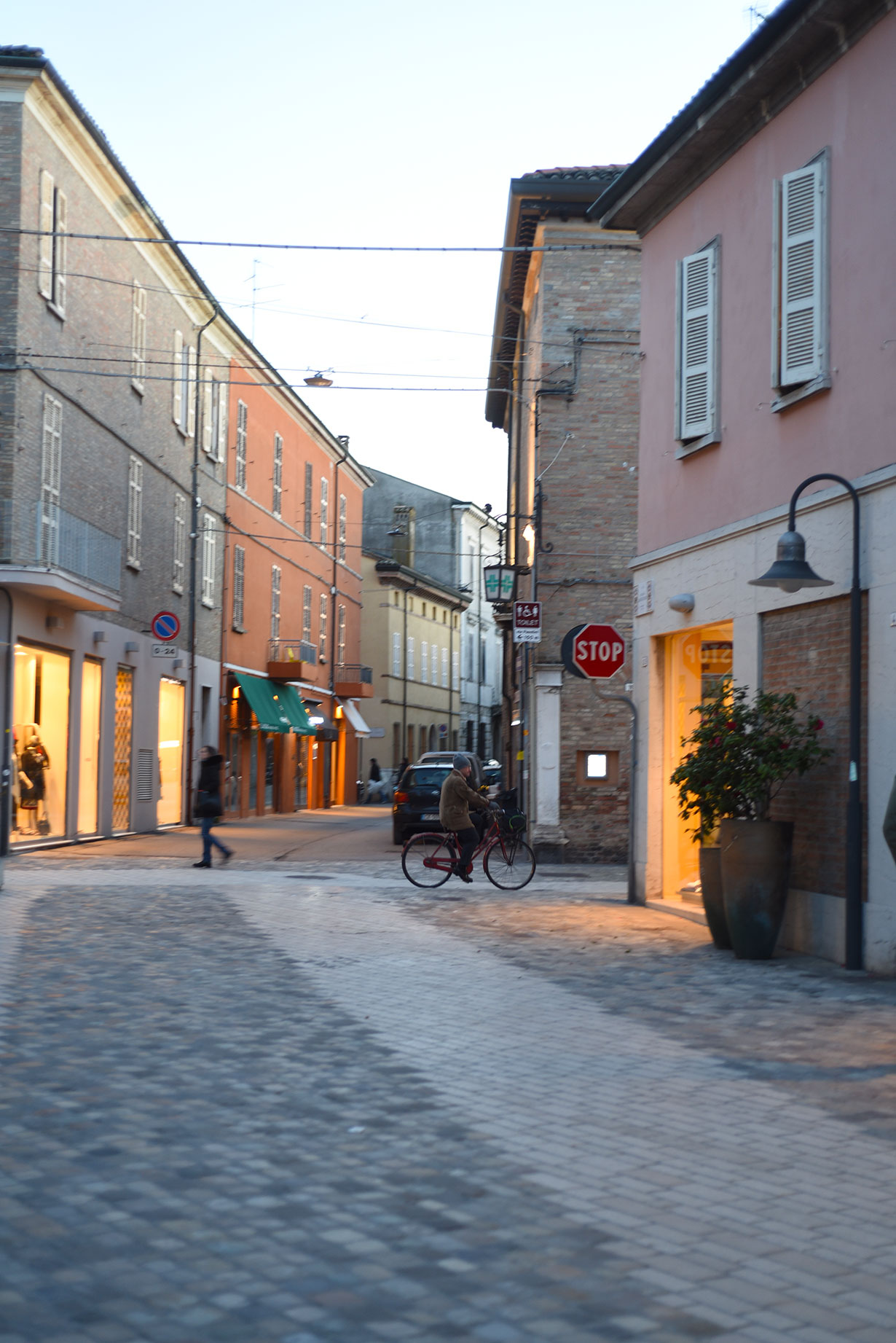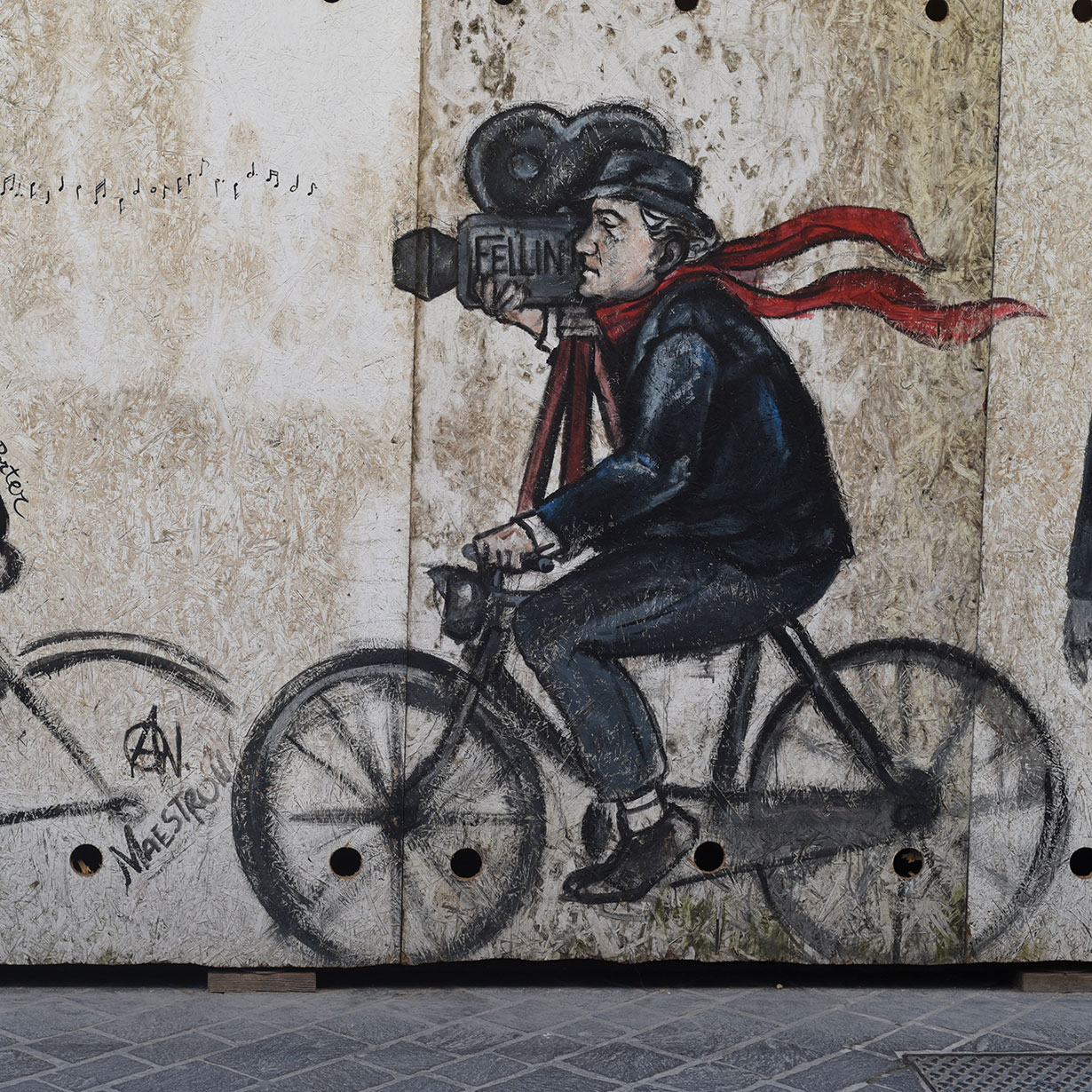 Our trip was so compacted that with each place we visited, we felt like we were just scratching the surface. It's a good way to travel — to feel like you wish you had more time in each place! I was already starting to miss Bologna and wishing that I had more time to explore when we made it to Ravenna, which immediately charmed me off my feet.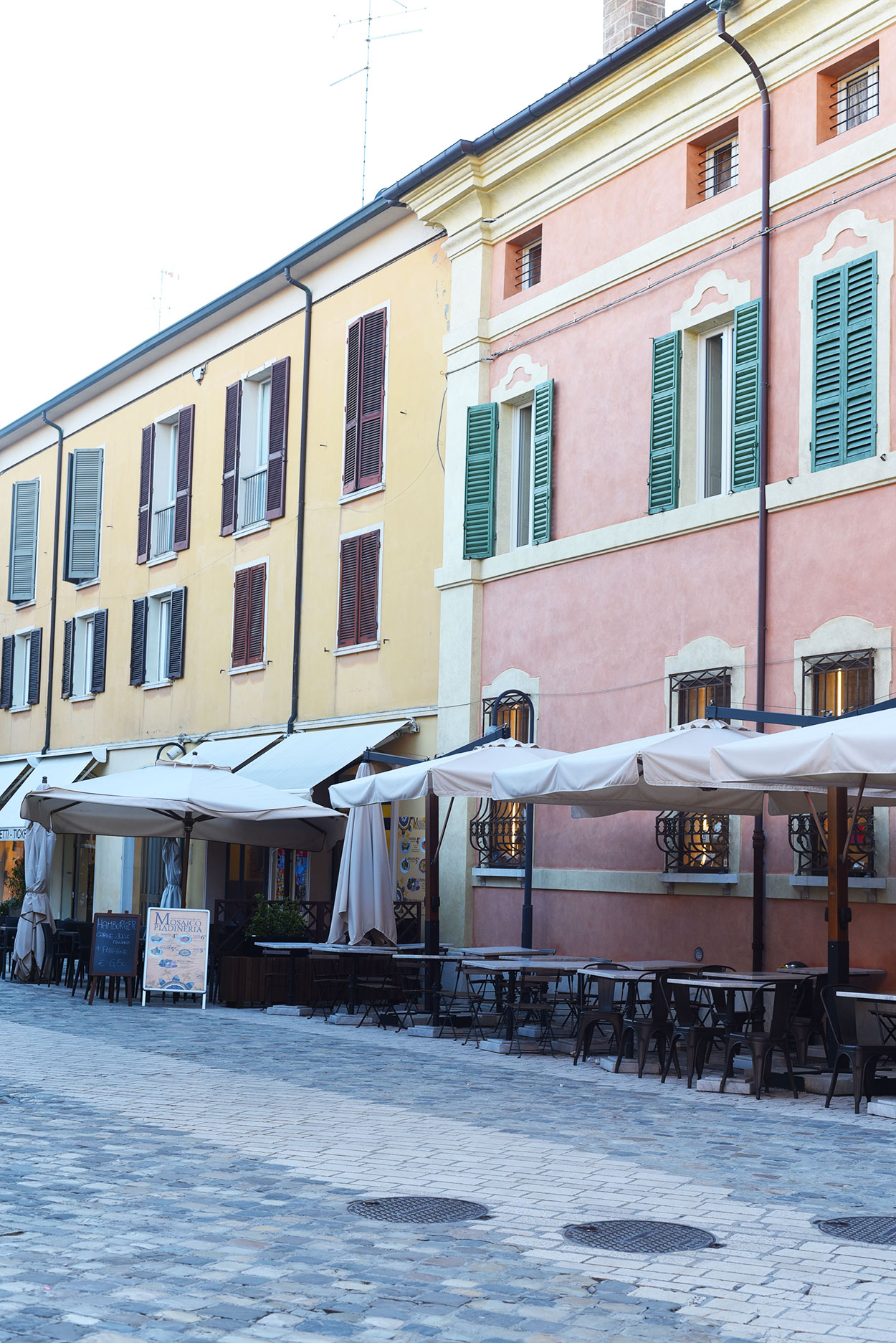 The historical city center is closed to cars, so you can experience the beautiful colors of the buildings, cobblestoned streets, and street musicians on foot. Ravenna's city center is bustling during the day, but gets pretty quiet at night, making it rather romantic. We were lucky enough to stay in a classic Victorian villa, just around the corner from a gelateria.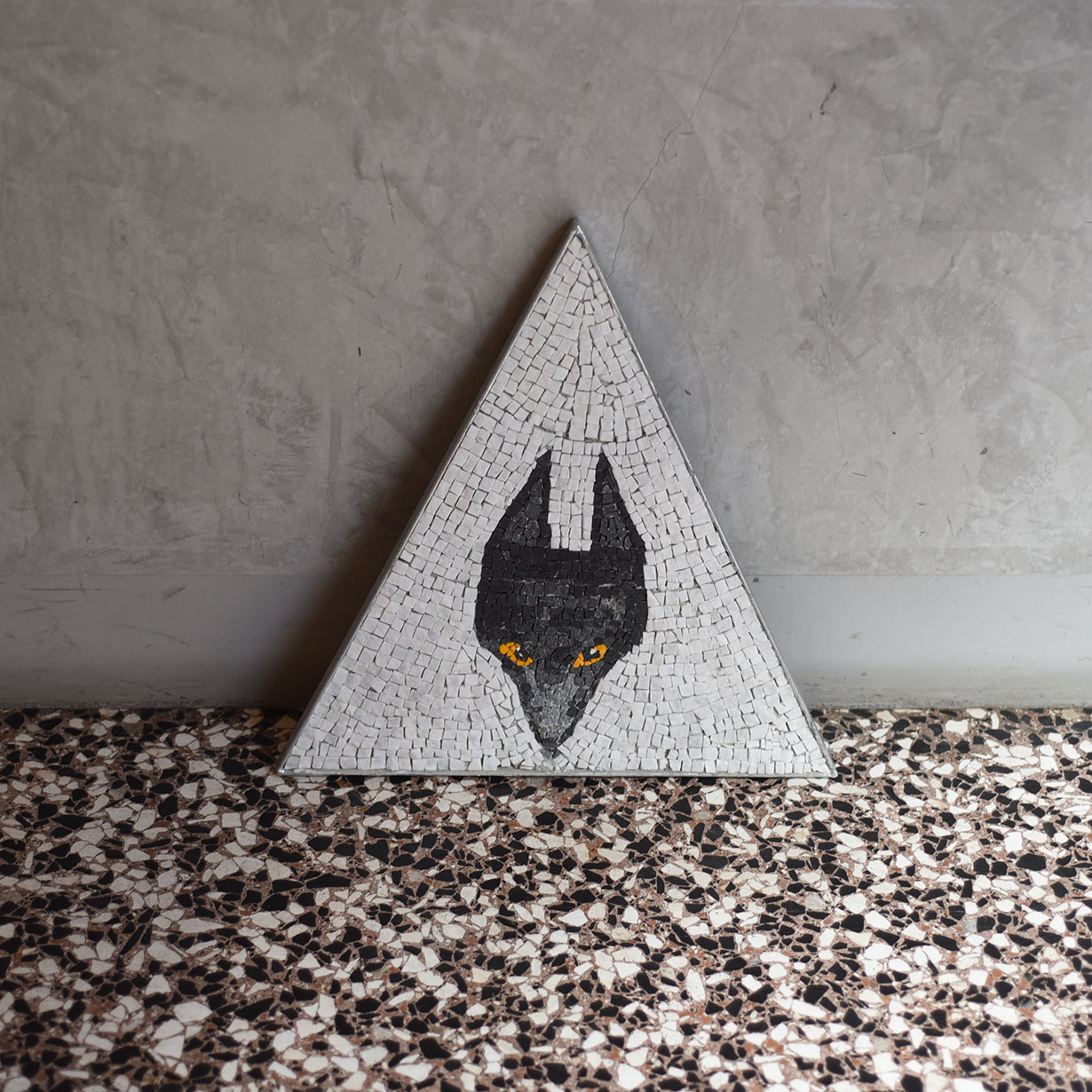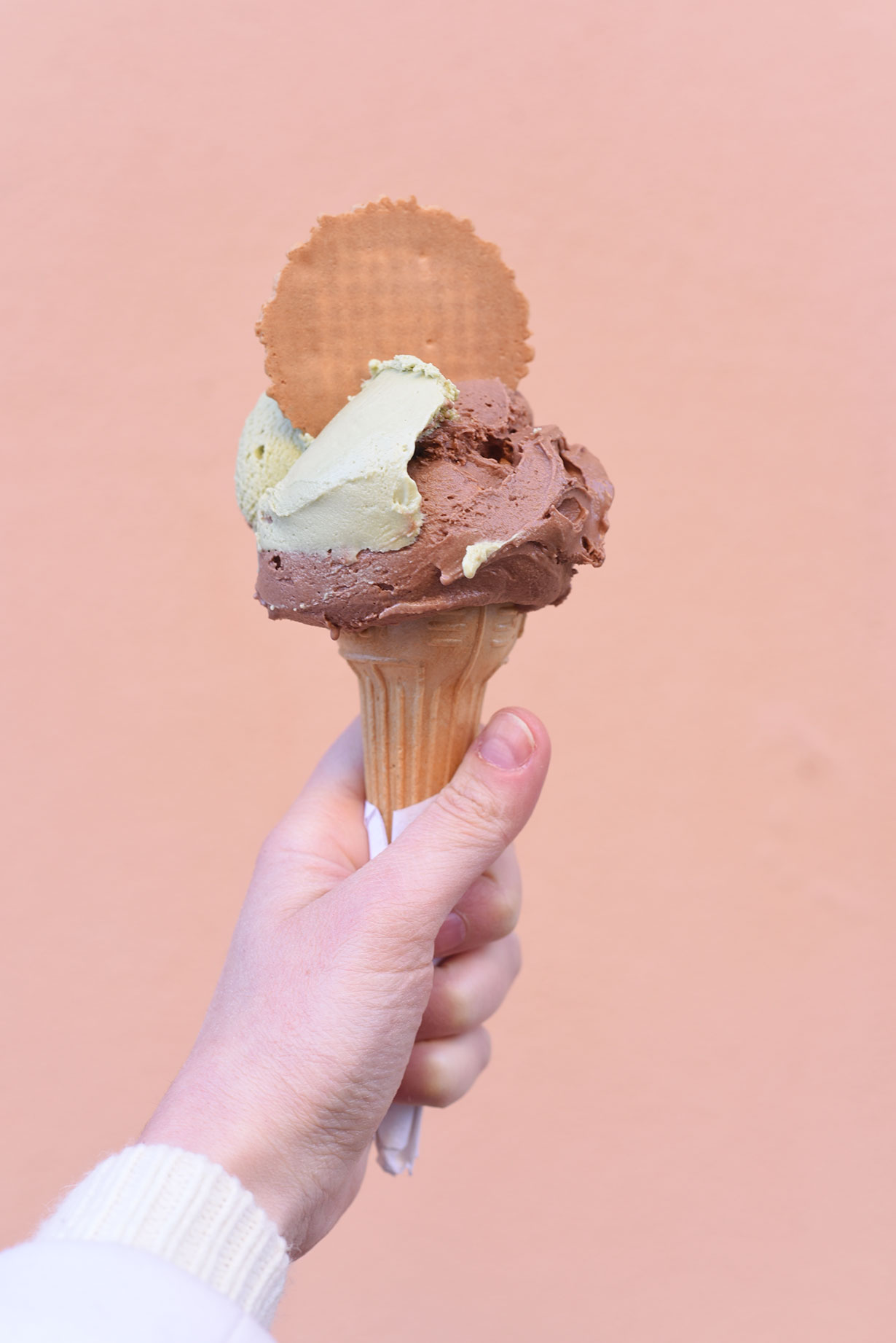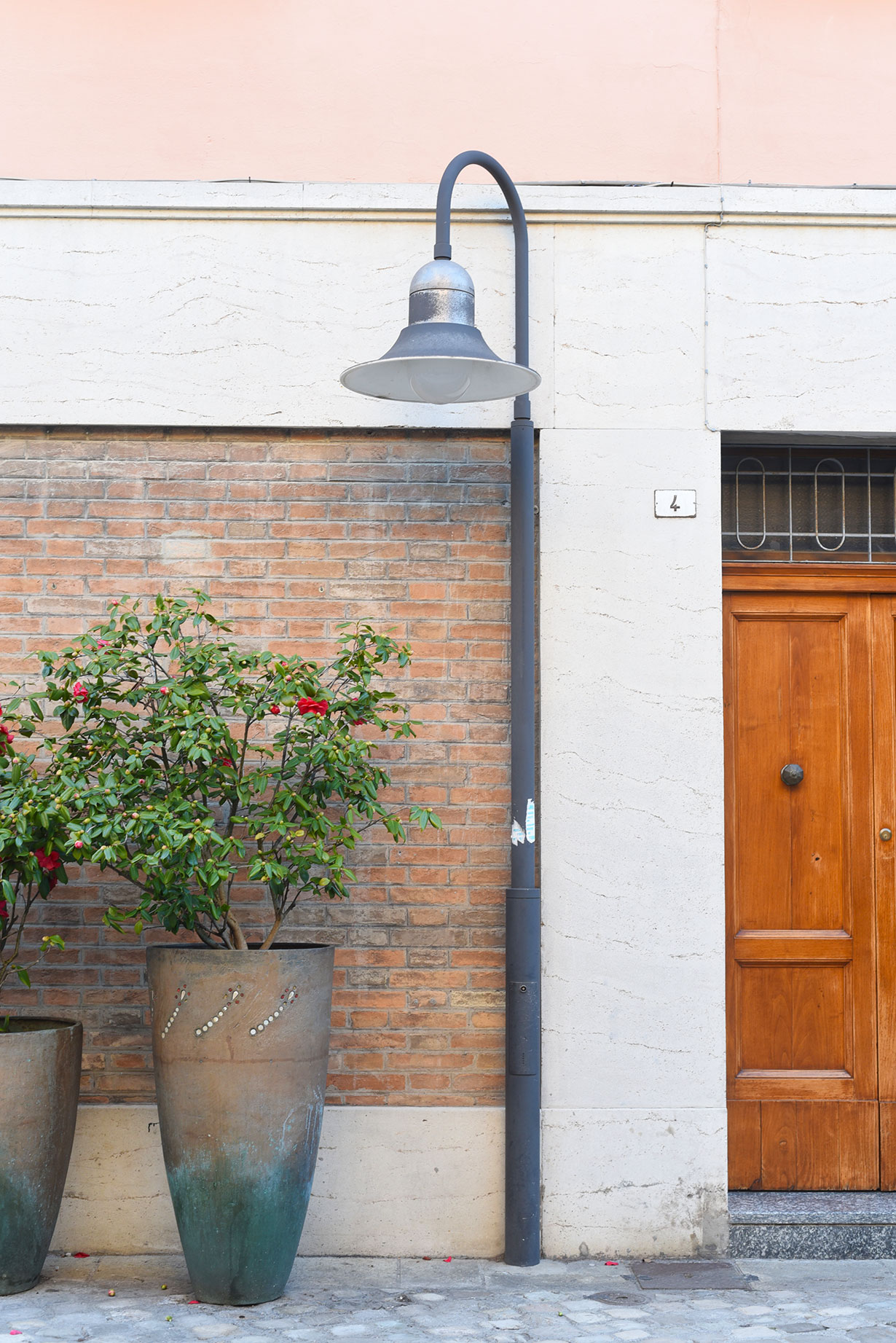 Ravenna has eight UNESCO World Heritage Sites, including the stunning Basilica of San Vitale, where you'll crane your neck staring at the beautifully-preserved mosaic ceiling and the Mausoleum of Galla Placidia, which UNESCO says is "the earliest and best preserved of all mosaic monuments, and at the same time one of the most artistically perfect."
Another cool music connection? Ravenna's annual festival often holds performances in the Basilica of San Vitale, which is known to have incredible acoustics (no amplification required!). Here, too, you'll find Dante's tomb.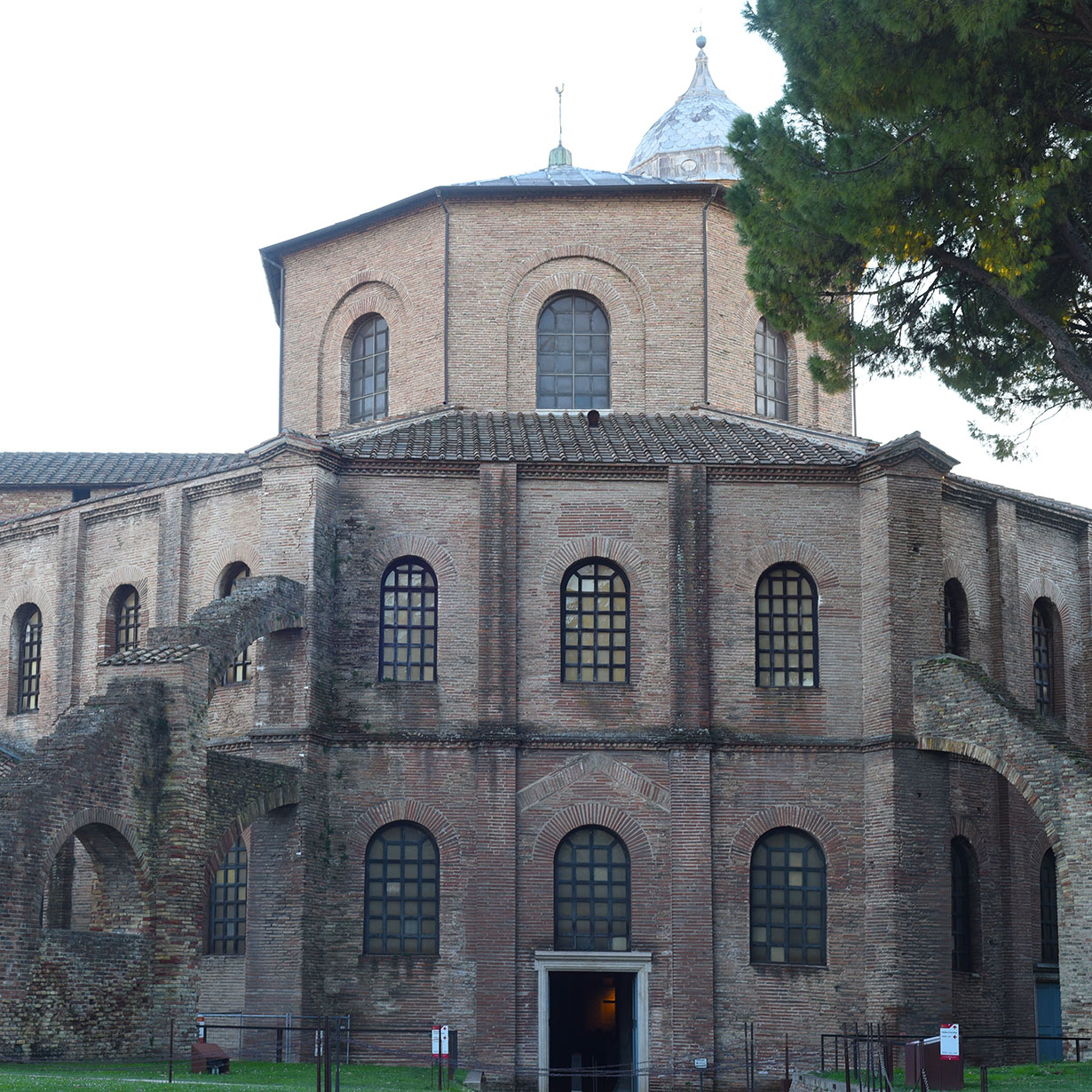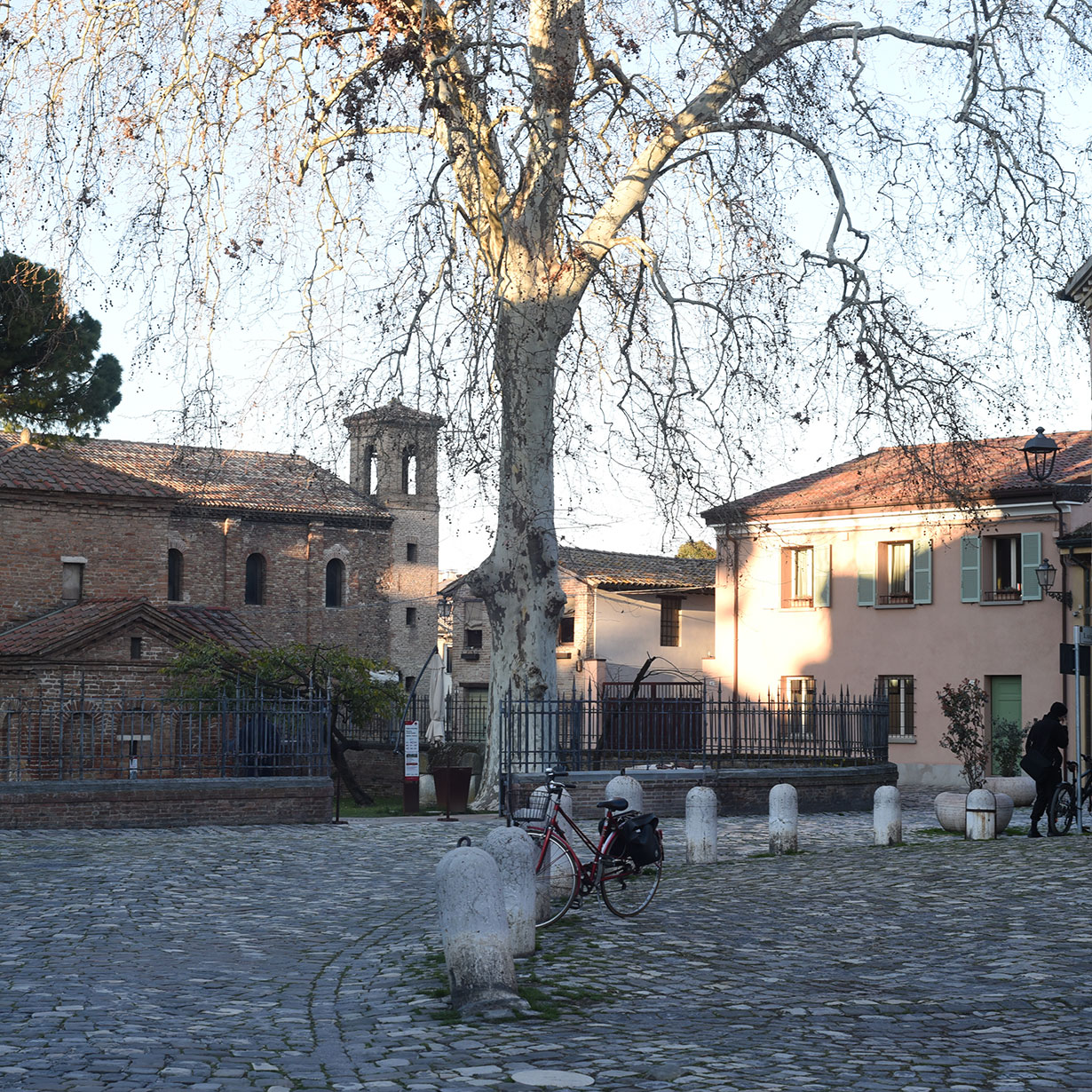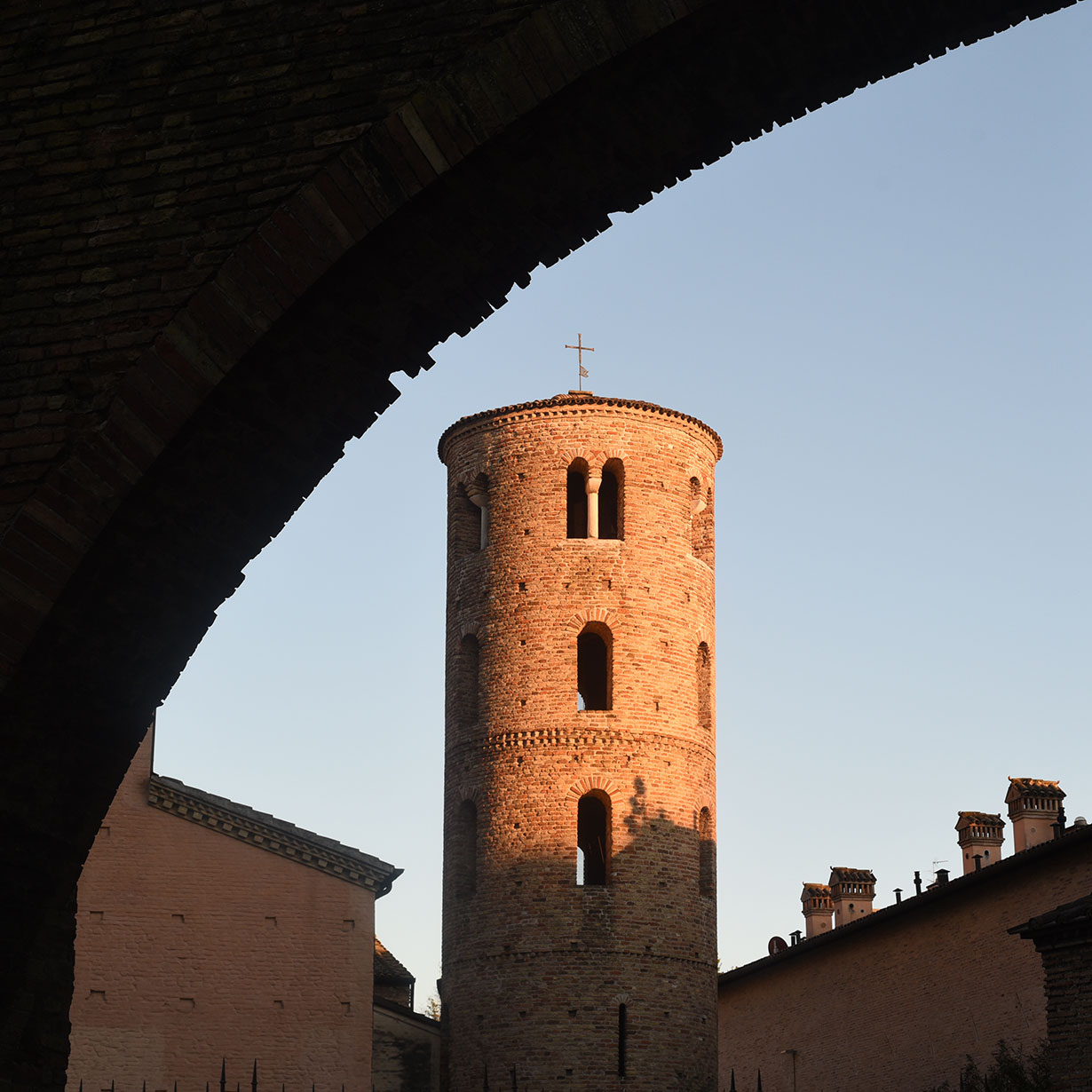 In Ravenna, we enjoyed what we all collectively agreed was our favorite meal, at Osteria l'acciuga, where they served the most amazing anchovies with crispy buttered bread, and freshly whipped butter. I cannot imagine a more perfect pairing! Pickled mackerel and our new favorite, passatelli (with razor clams) were also on the menu.
Notable spots:
Osteria l'acciuga: step inside this charismatic seafood restaurant that would surely be approved by Steve Zissou. Don't skip the anchovies with whipped butter and bread, or the passatelli with clams (menu changes based on what's available at the market!)
Albergo Cappello: in the city center, a stately 15th-century Venetian home that's now a hotel
Sorbetteria degli Esarchi: fantastic gelateria for your evening passeggiatta
Basilica of San Vitale
Mausoleum of Galla Placidia
Rimini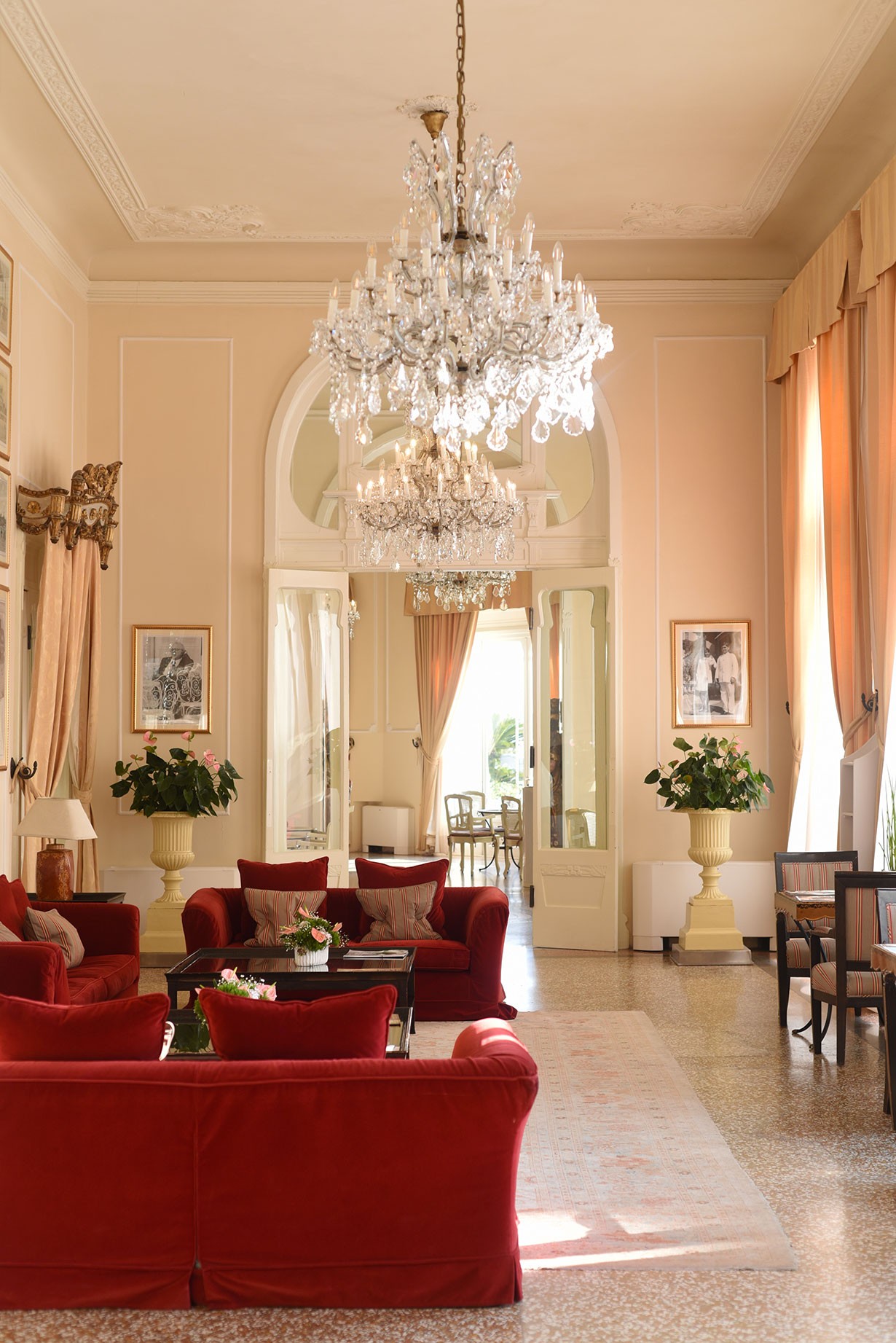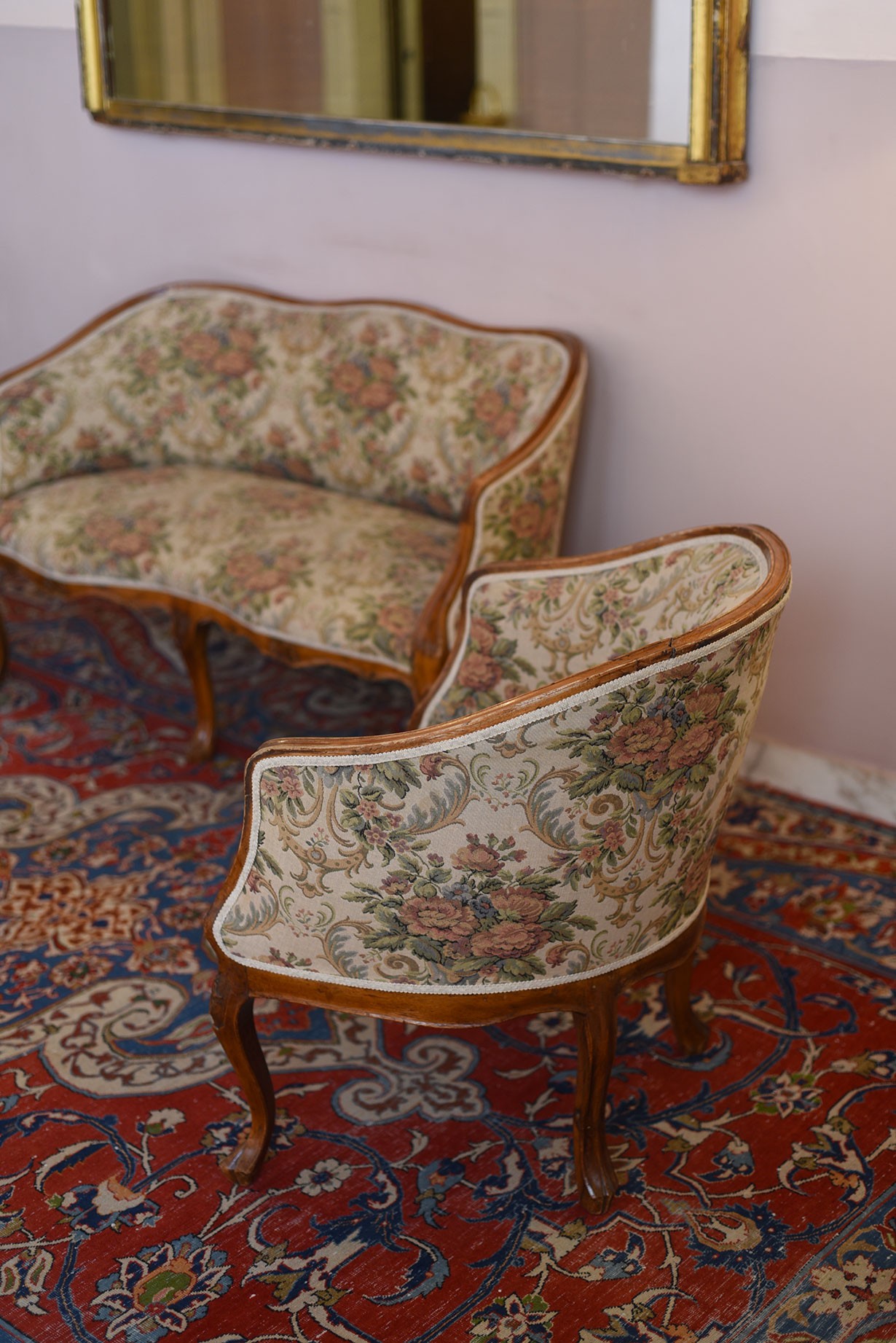 Our last hotel transfer was to the city of Rimini, a popular coastal resort. The hotel we stayed at, The Grand Hotel Rimini, is a historical landmark that truly transports you back in time (it was reconstructed in 1950, after being damaged during the war).
Rimini is the birthplace of the one and only Federico Fellini and the city is proud to pay homage to his greatness. In fact, Fellini was inspired by The Grand Hotel, even as a young poor boy, and he later featured it in one of his most famous films, Amarcord. I have to say, the hotel is especially breathtaking a night, when it's lit from all sides and its' bright, white towers loom high into the sky.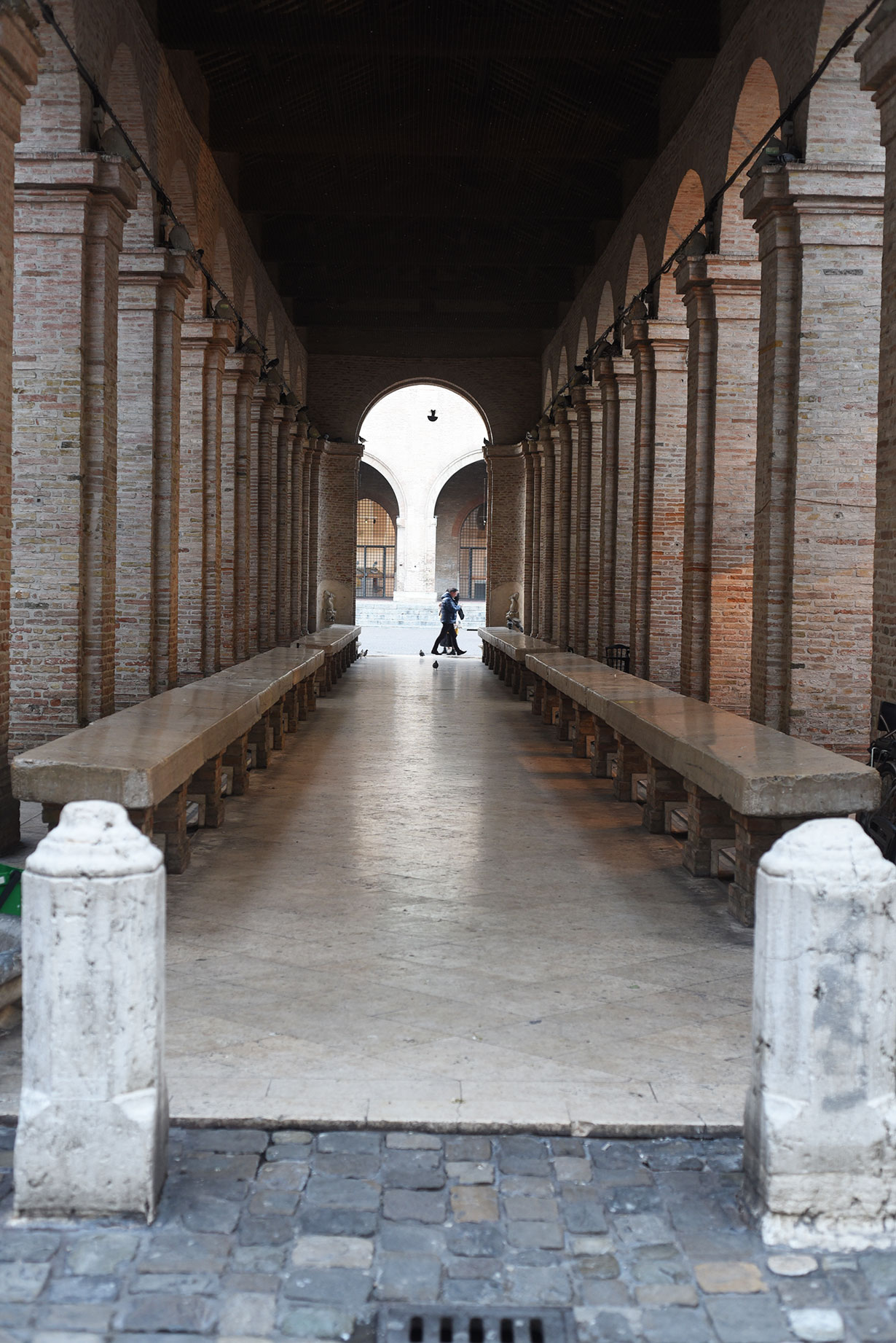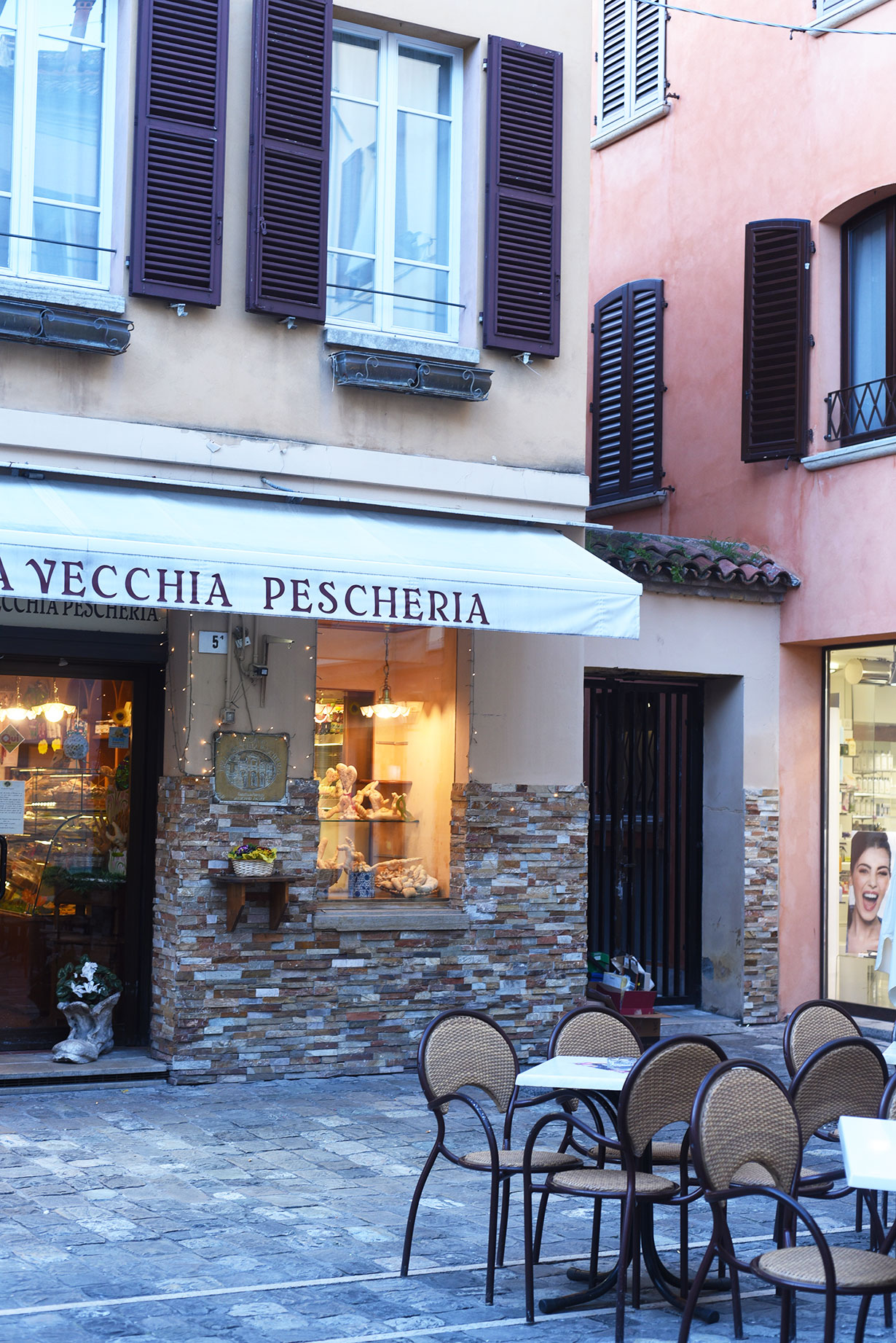 We had the special treat of touring the Cinema Fulgor, where Fellini saw his very first film, and which oozes with history and charm (the gold ceilings, the plush red velvet seats). We weren't allowed to take any photos inside, but they're burned into my memory.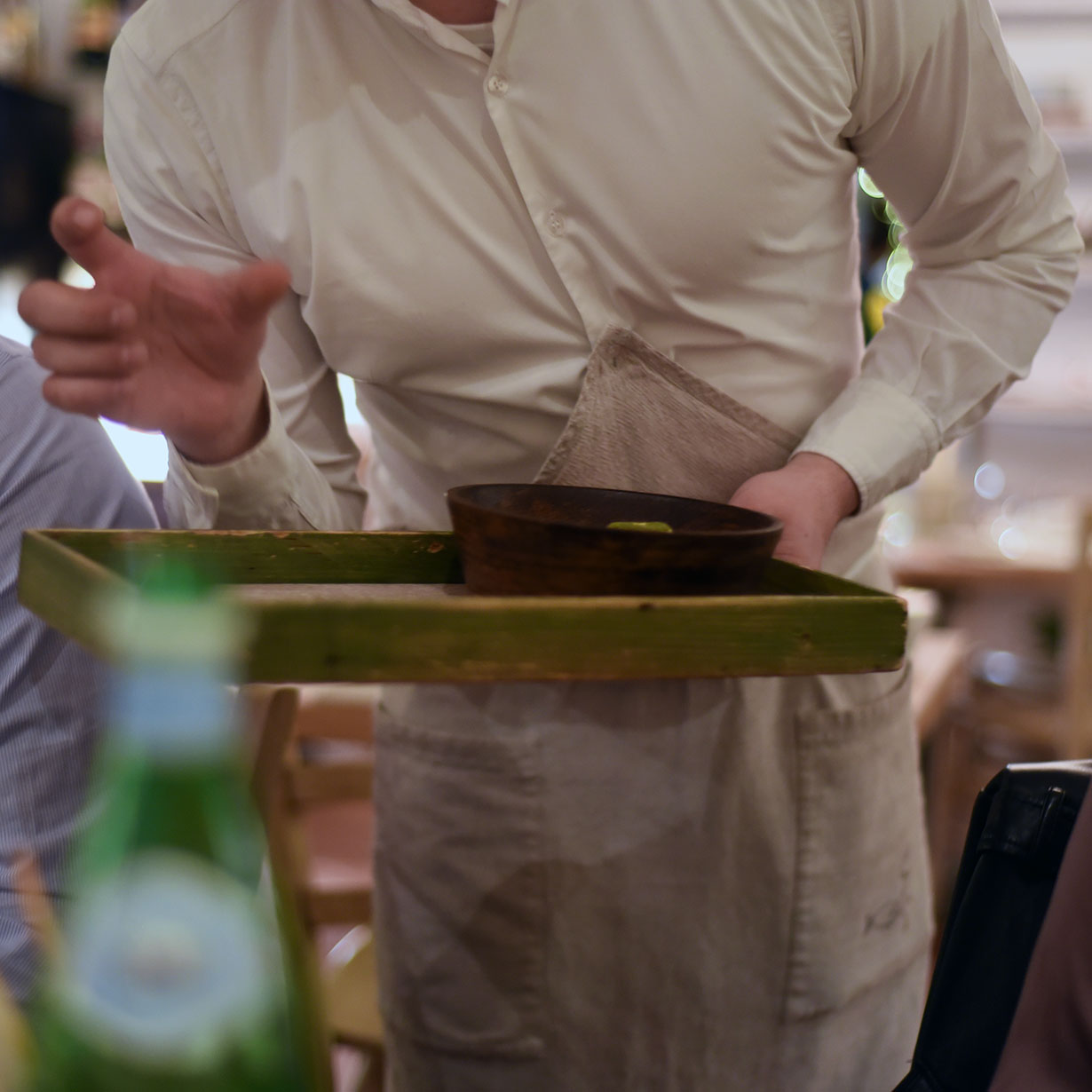 Notable spots:
Grand Hotel Rimini
Abocar due cucine: fantastic and hip Italian-Argentine fusion restaurant that creatively connects Latin American and Italian cuisine.
Club Nautico: a classy yacht club restaurant where the portions are big and the flavors are bigger. The fritto misto, octopus, and shrimp skewers served over crispy piadina really hit the spot.
Next: Head to the hillsides: Brisighella, Pennabili, and Santarcangelo di Romagna
Brisighella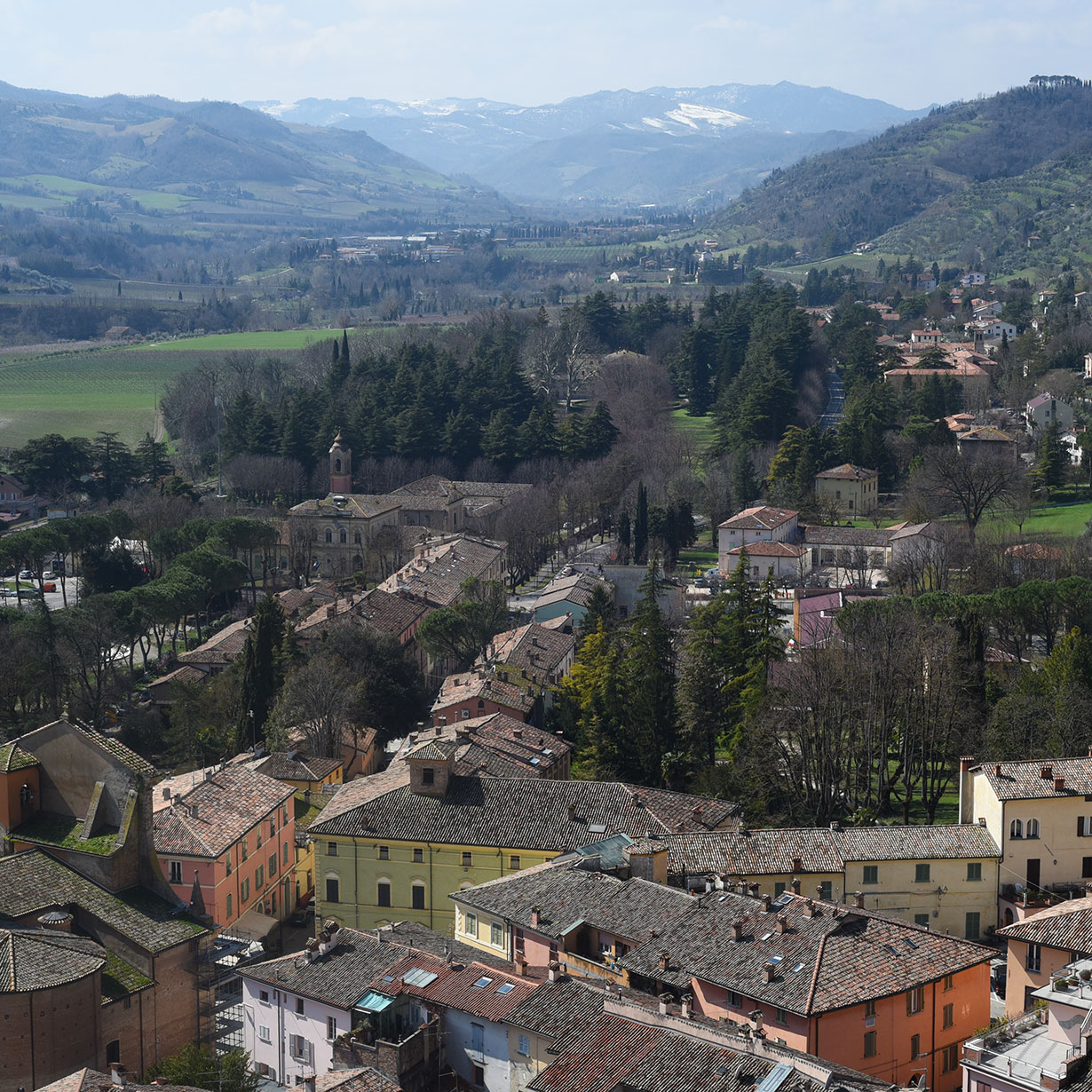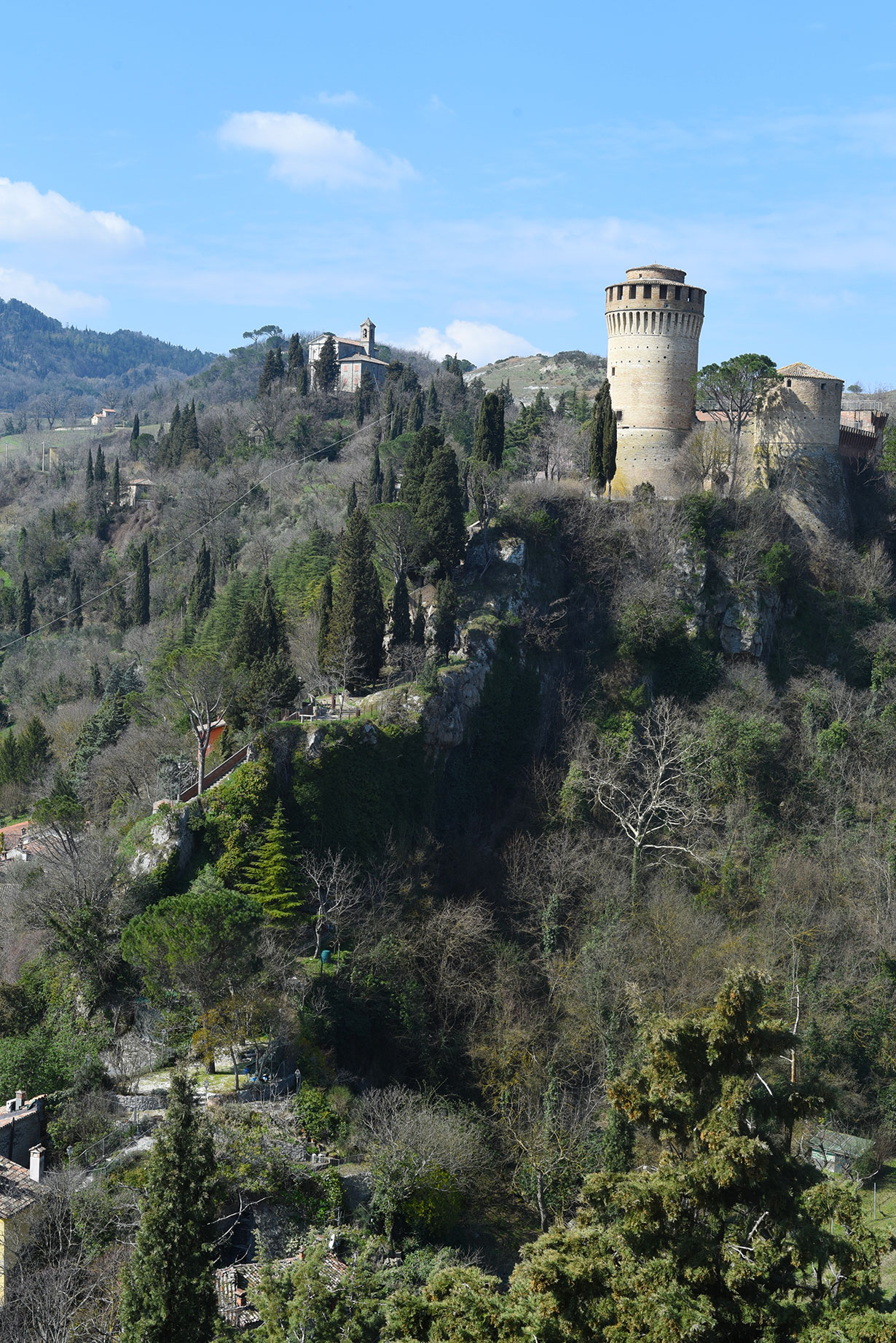 With each new stop, our group unanimously agreed that we liked the new place better than the last, and by the end of the trip, I had decided that I could no longer choose a favorite.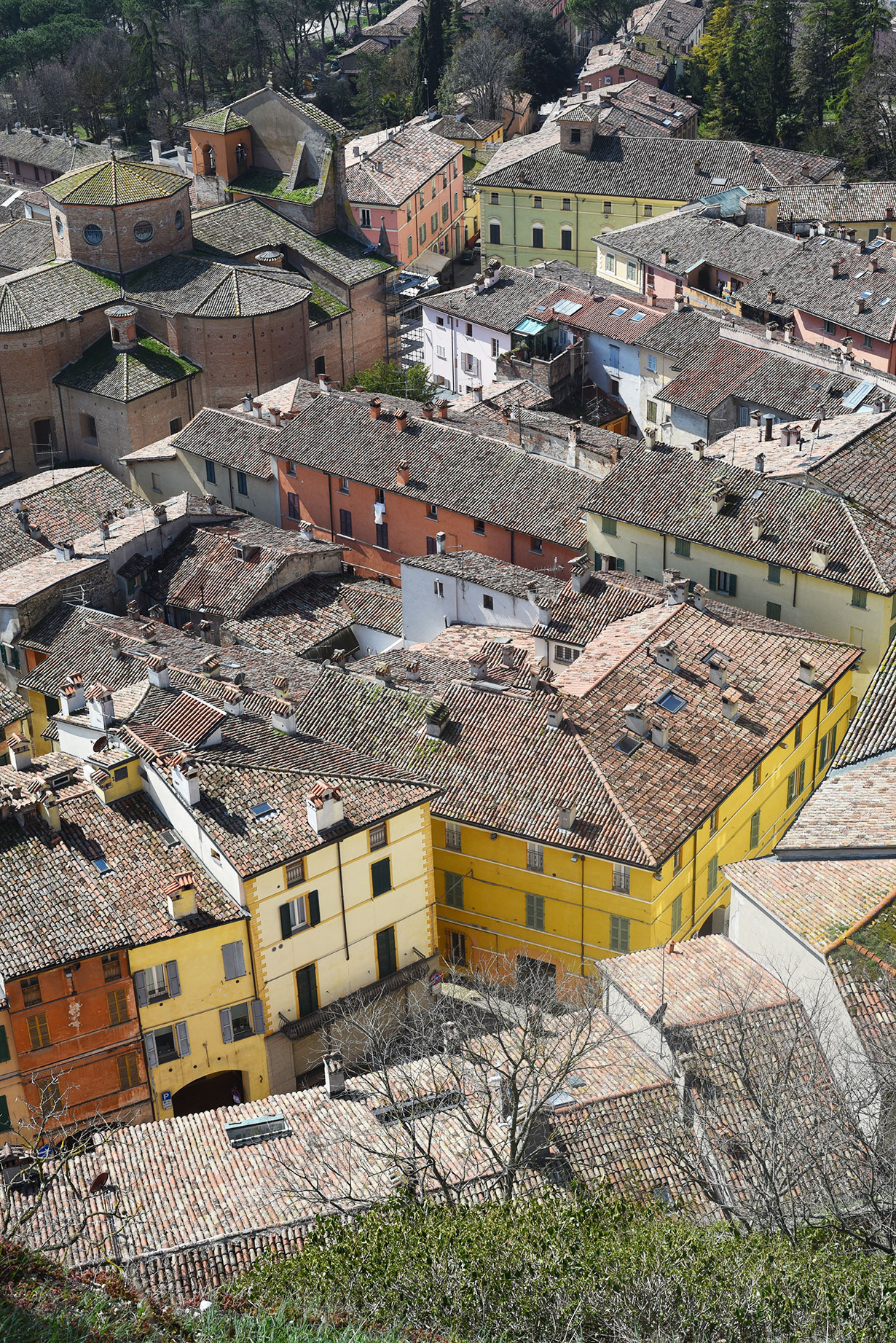 We arrived in Brisighella early, and found ourselves to be some of the few people roaming the streets; there were no other tourists in sight. I took exactly 40% of my photos in this town, which looked like a postcard from every angle, with its beautiful pastel-colored buildings, some of which looked even more charismatic with age.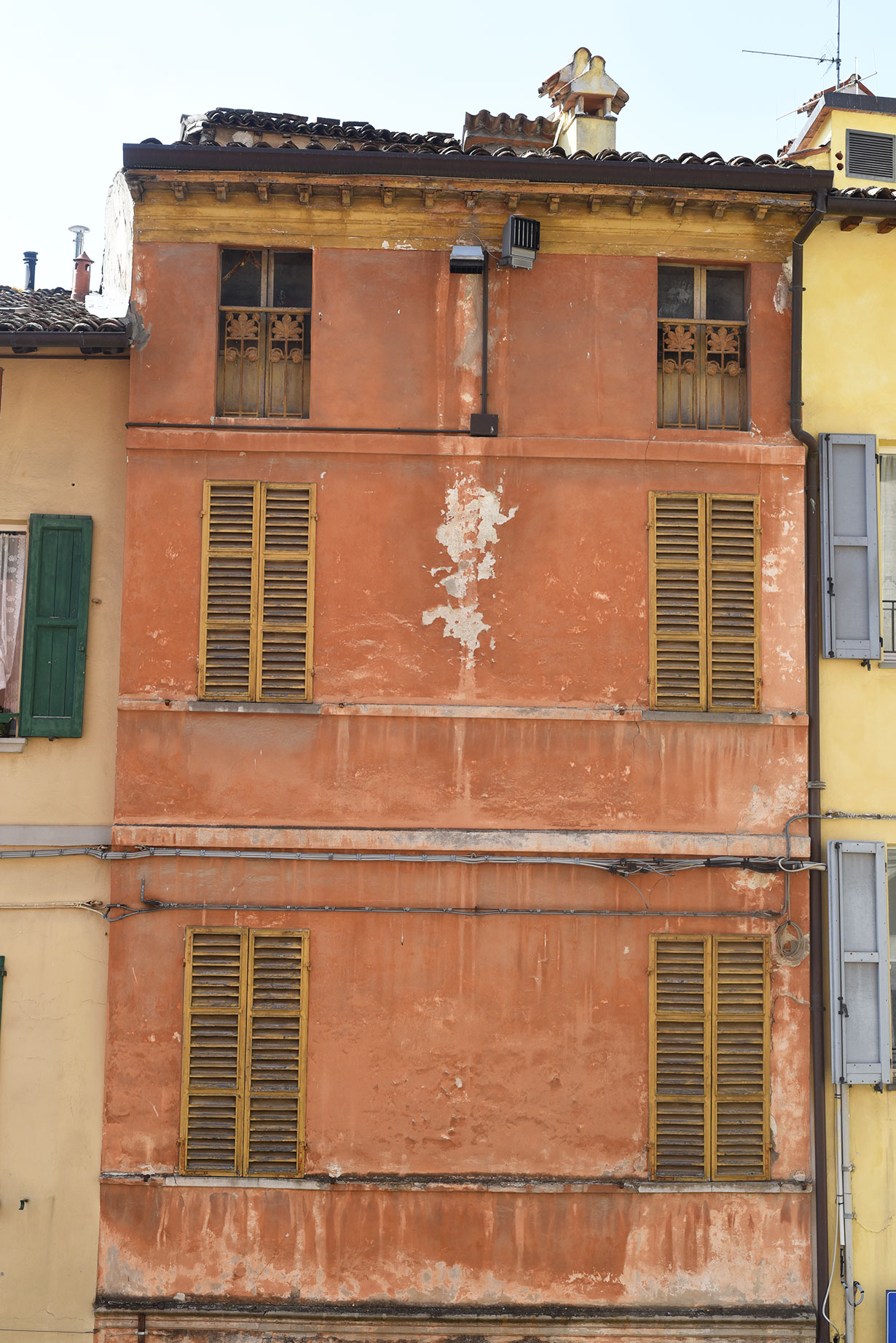 Here, we did our first olive oil tasting at Terra di Brisighella, and where I picked up a bottle of olive oil that made it into just 1,000 bottles. I also pocketed some chestnut and "tiglio" honey — fun story: our tour guide and I tried unsuccessfully to Google translate tiglio and after many attempts and texts to friends, we realized it was a linden tree.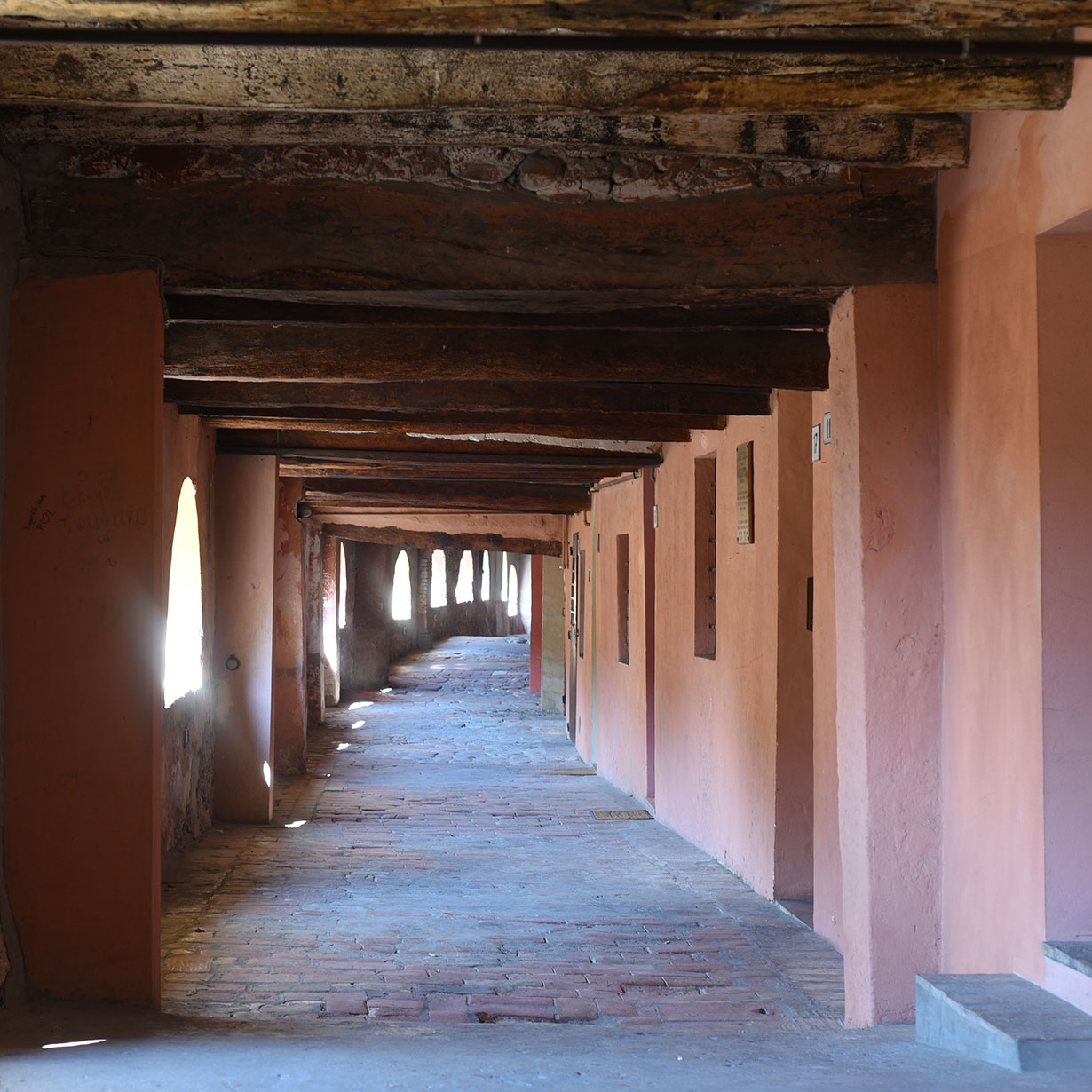 When you come to Brisighella, you can't miss the Via del Borgo or "Donkeys Alley," a covered street which dates back to the 14th century (the stables are below the arches). We also had just enough time to drive up to the castle that sits above the town, where we were treated to breathtaking, panoramic views before heading to Donna Livia, an "agroturismo" where we learned more about olive oil and had an amazing home-cooked lunch.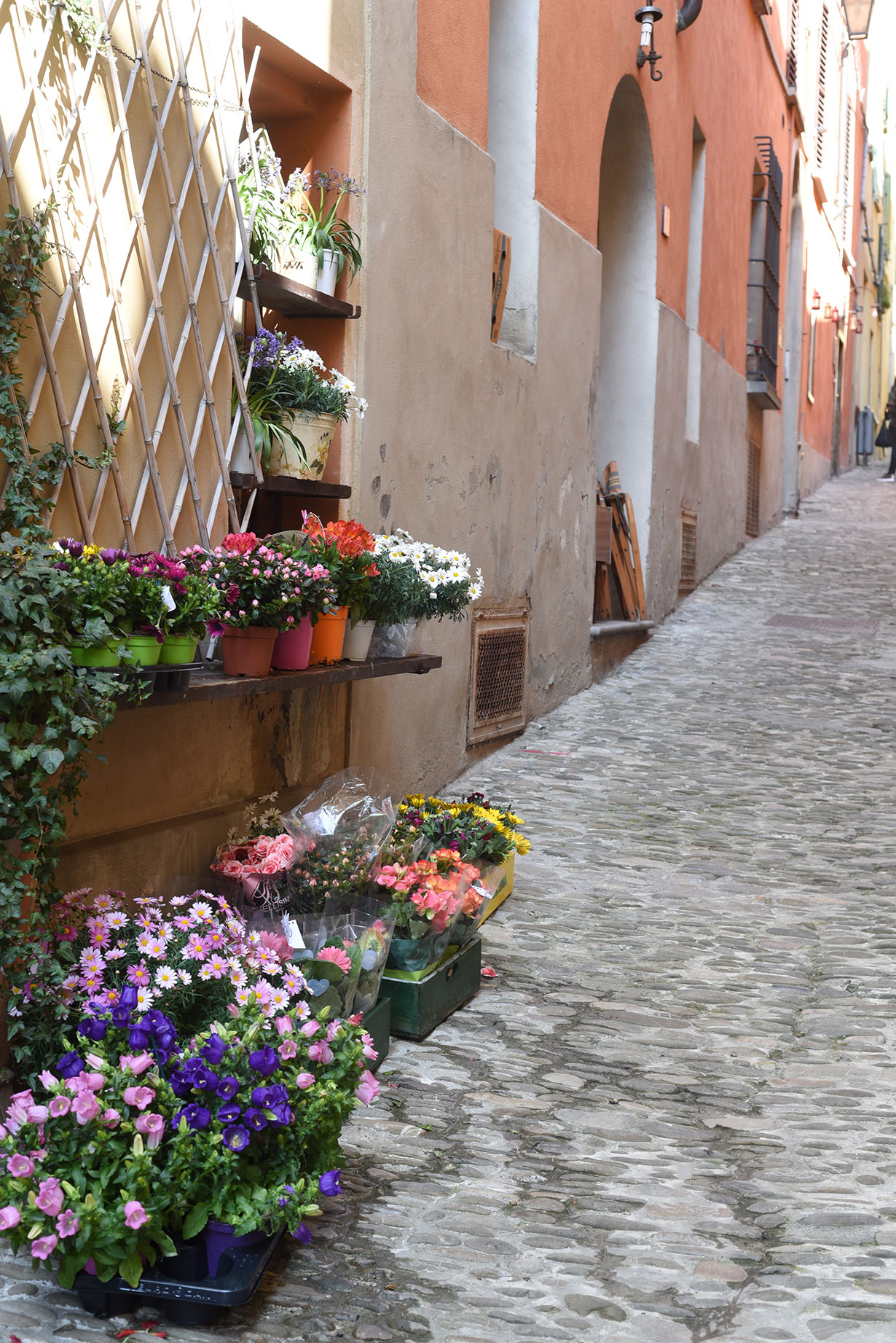 This place was the epitome of "La Dolce Vita" and even though were weren't in Tuscany, we joked that we were living out the film Under the Tuscan Sun. Amazingly, despite the remaining snow on the ground, we lunched under the warm sun.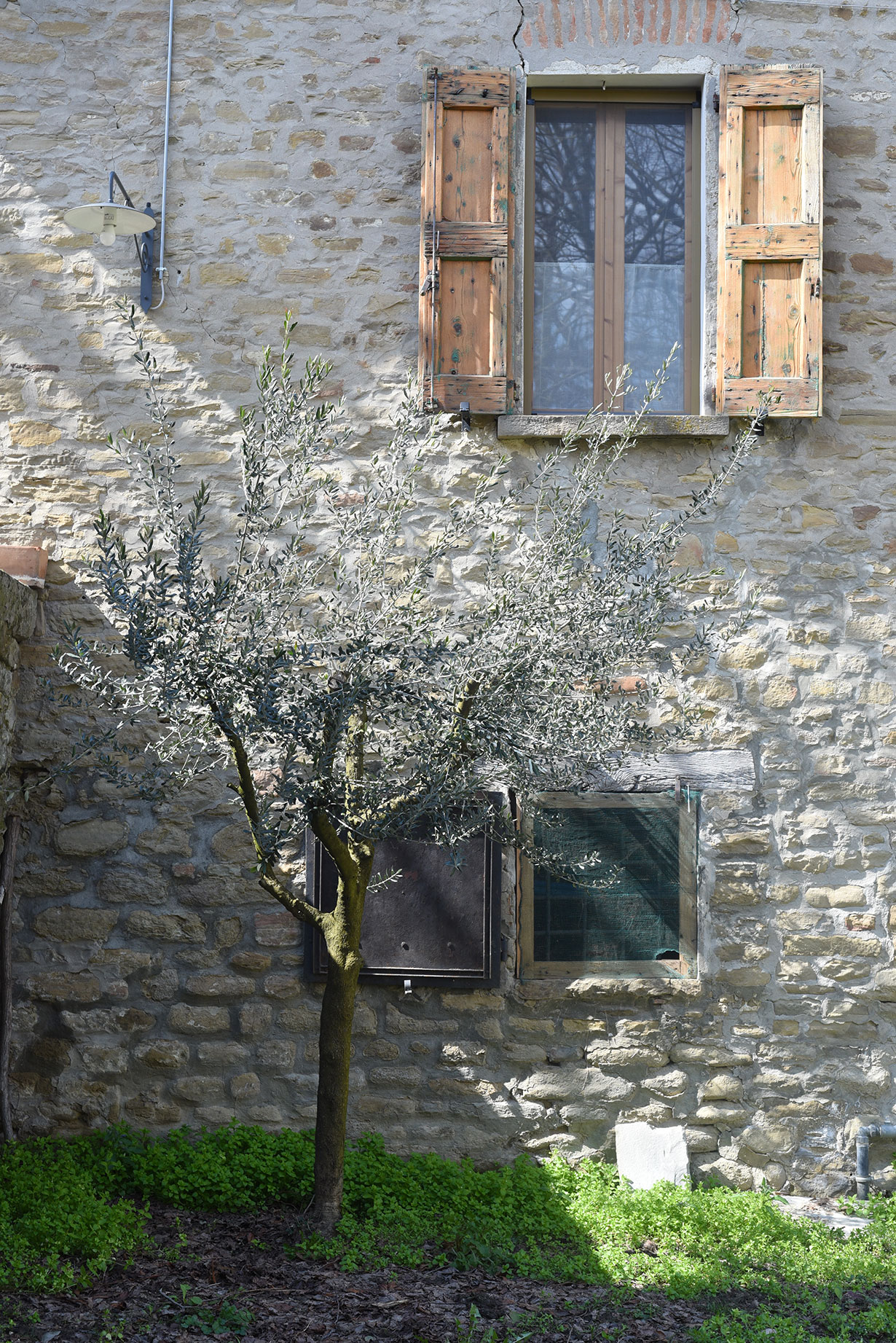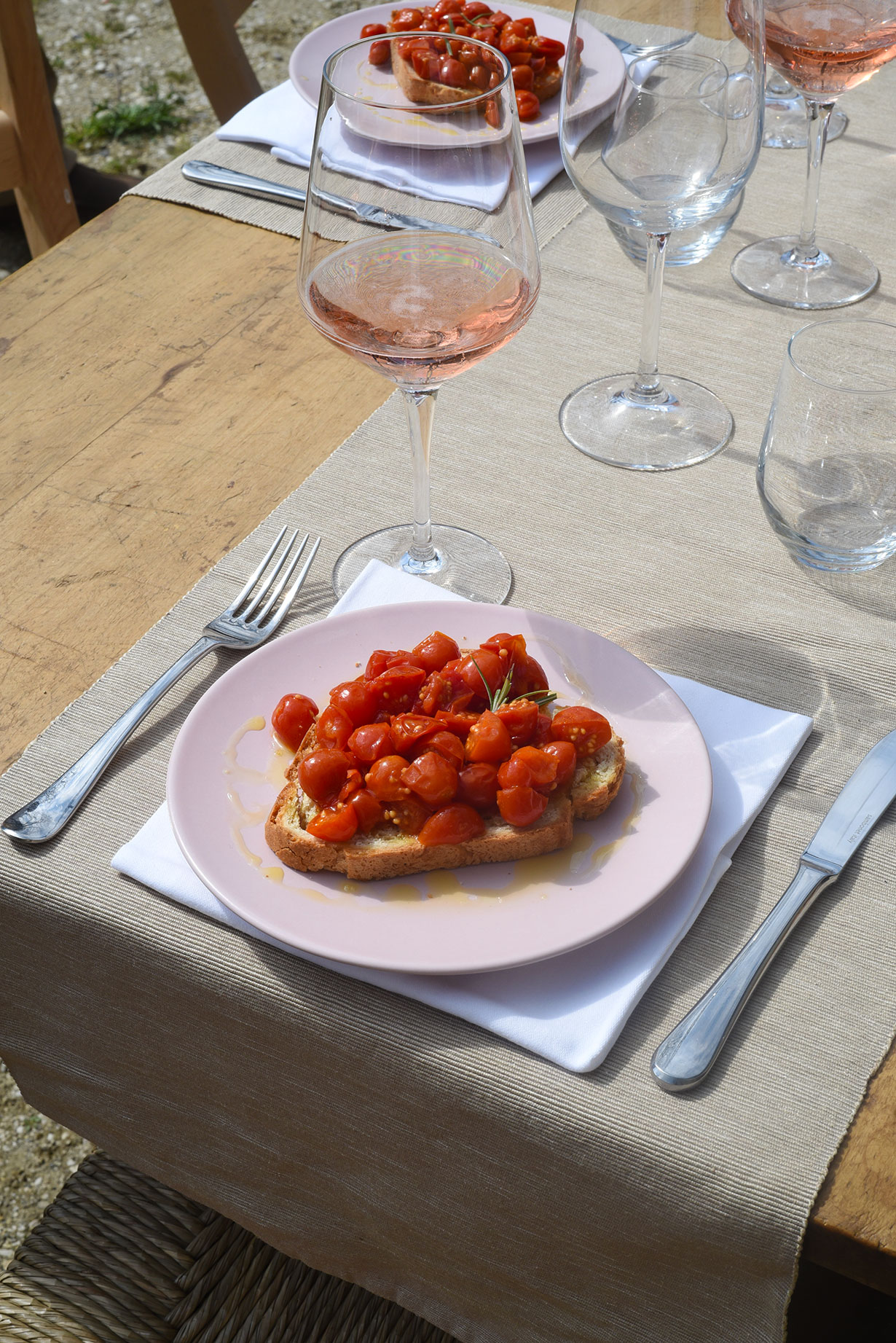 When you're eating meats that were cured by the owner, bruschetta made with tomatoes preserved from their garden, and olive oil made from olives grown on their property, you really get the whole "farm to table" concept.
Notable spots:
Agriturismo Donna Livia: a farmstay, restaurant, and olive oil producer, this beautifully restored property sits up the hill from Brisighella.
Terra di Brisighella: sample local products at this agricultural coop, and be sure to do an olive oil tasting.
Pennabili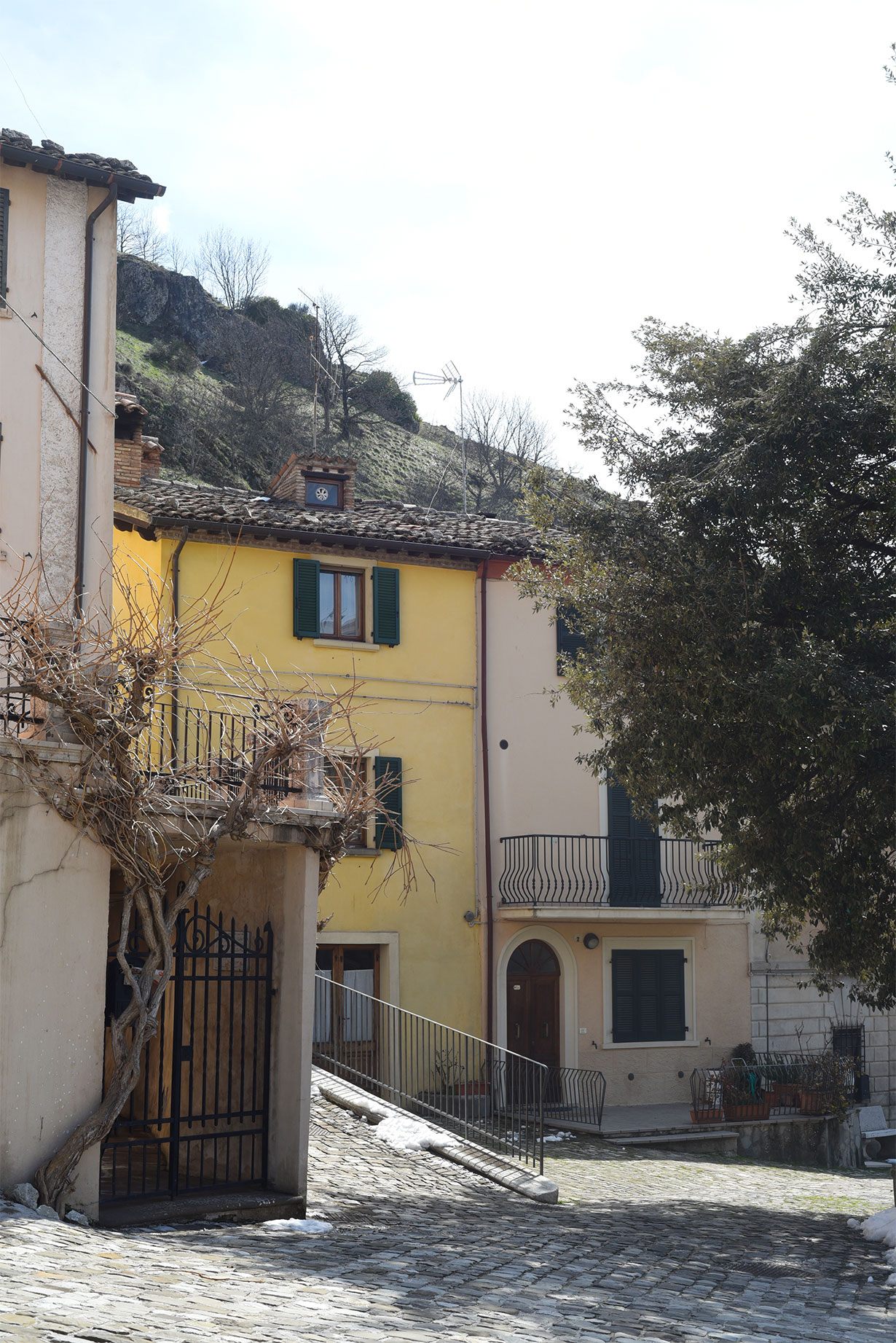 Pennabili was the home of beloved Italian screenwriter, poet, and antifascist Tonino Guerra and in addition to wandering the lovely town square and checking out a museum devoted to him, we got to meet his Russian wife, Lora!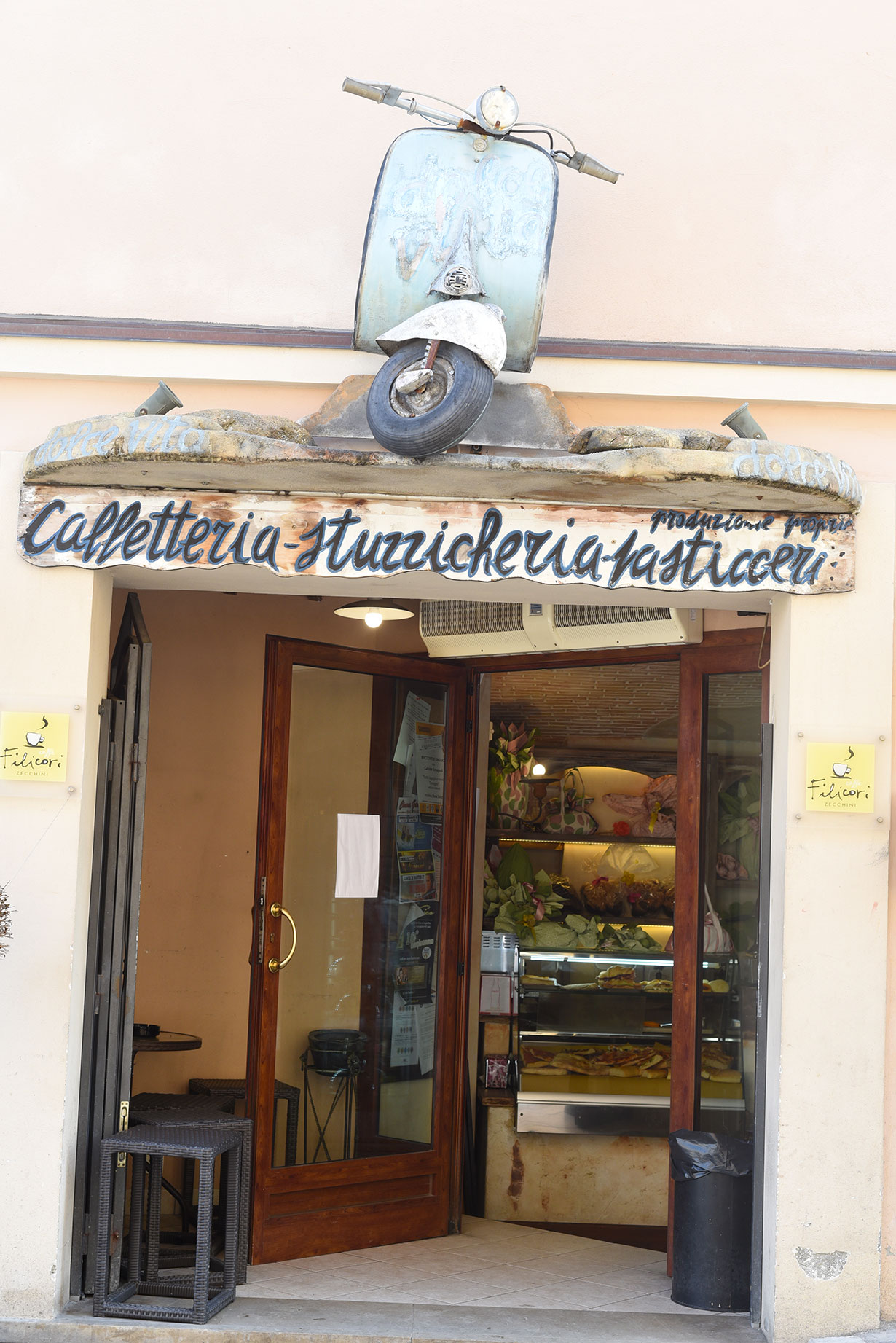 Pennabili is officially a commune with just over 3,000 residents and I'm pretty sure it doesn't see a ton of tourists, but it was such a lovely (and unique) stop. After the museum, which houses his art, awards, and films he's co-written, we stopped by his home, which is completely overrun with cats.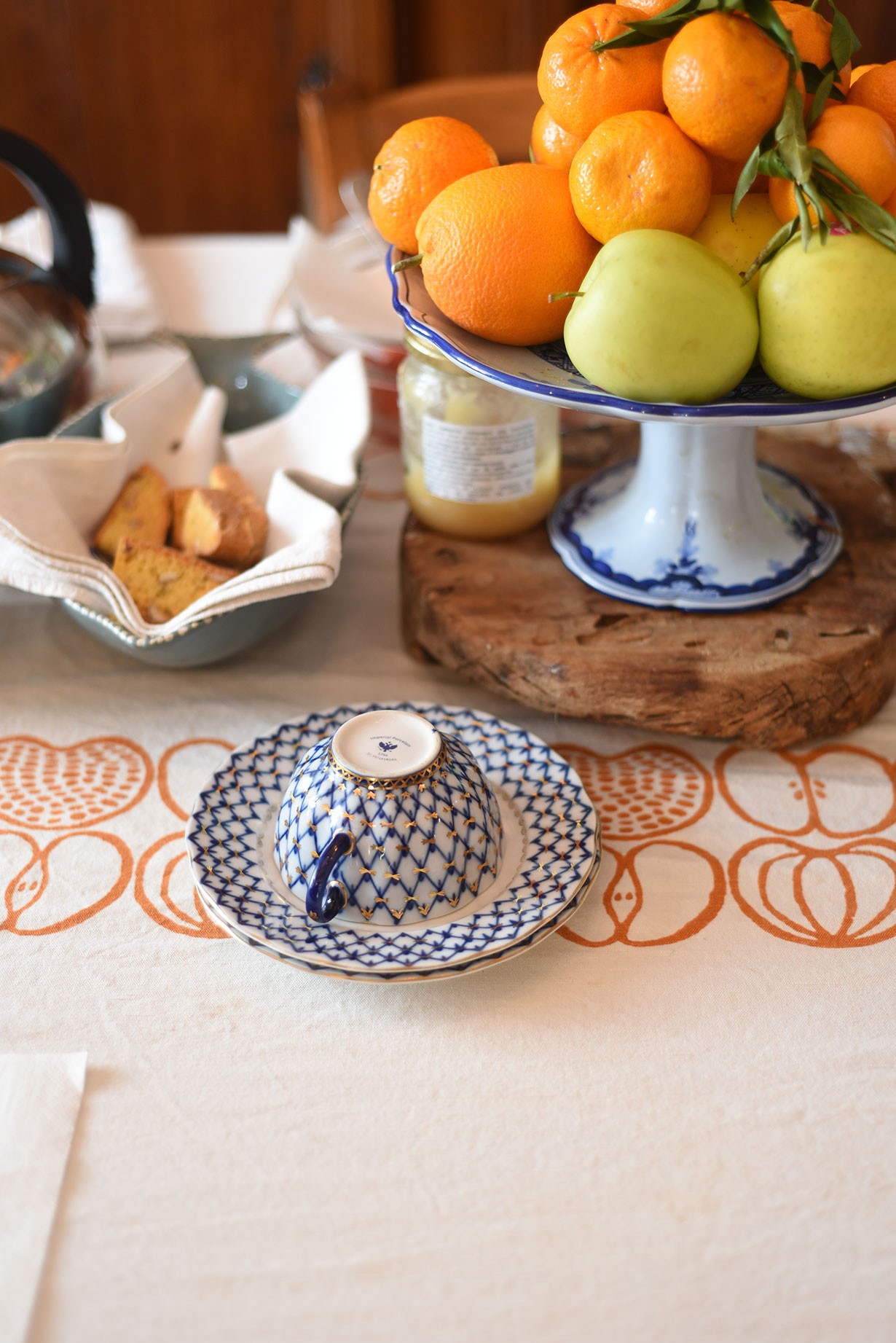 What's perhaps most shocking about being in a tiny commune in the hillsides of Emilia Romagna, is just a short drive away, you'll find yourself a Michelin-starred restaurant. Housed in a beautifully-restored stone building, you'll find Il Piastrino, where you'll taste delicacies like truffles, locally foraged mushrooms, and multiple inventive dessert courses to end your meal.
Notable spots:
Il Piastrino: gorgeous Michelin-starred destination restaurant with exceptional service and presentation.
Associazione Culturale Tonino Guerra: a fascinating museum honoring the late writer, run by friends and his widow.
Santarcangelo di Romagna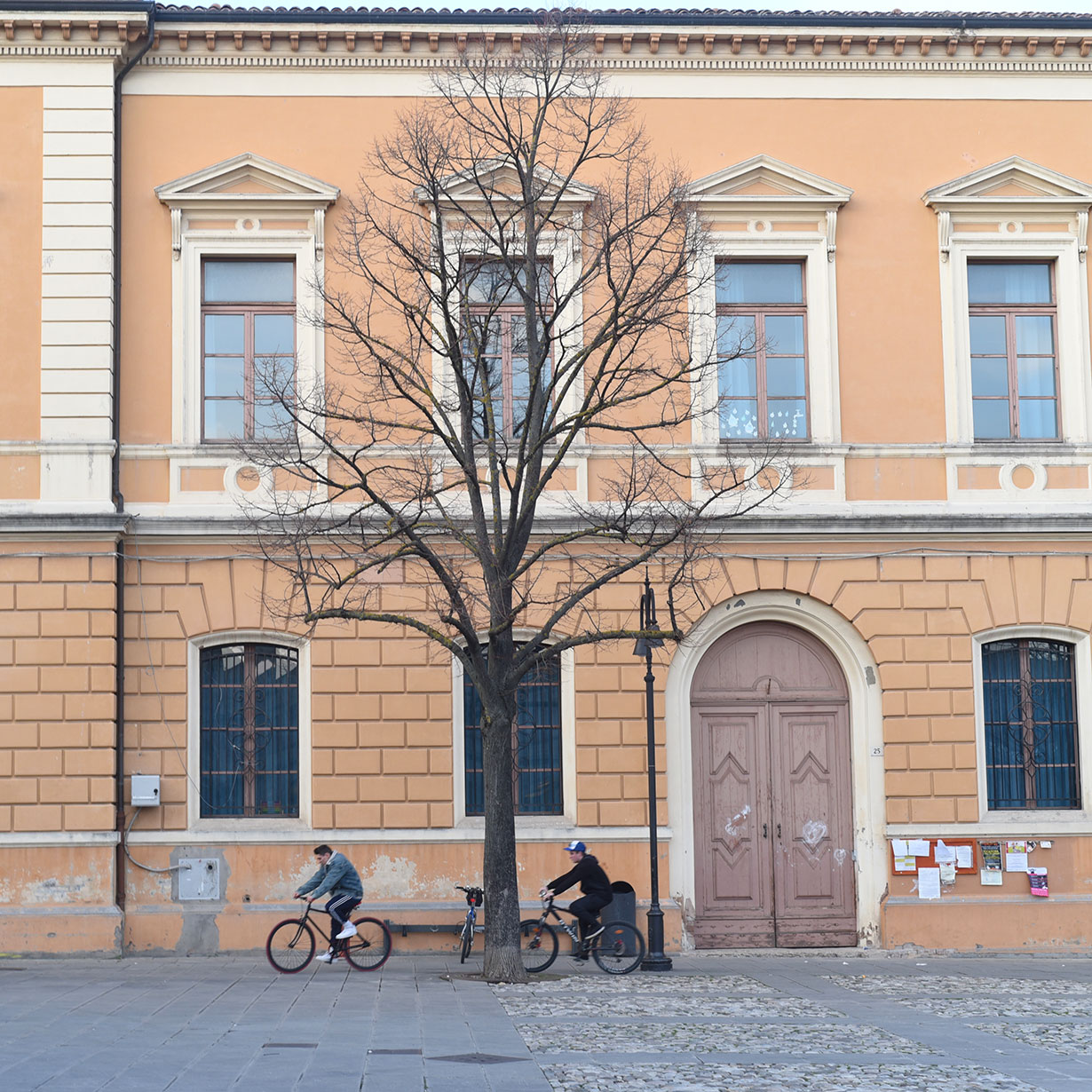 Our last stop, before heading back to Rimini, caught me by surprise, frankly. I hadn't heard of Santarcangelo di Romagna and as we rolled up to it, I was surprised by how lively it was — and bigger than I anticipated. Walking around, you can see the mountain of San Marino, a tiny independent nation smack in the middle of the region.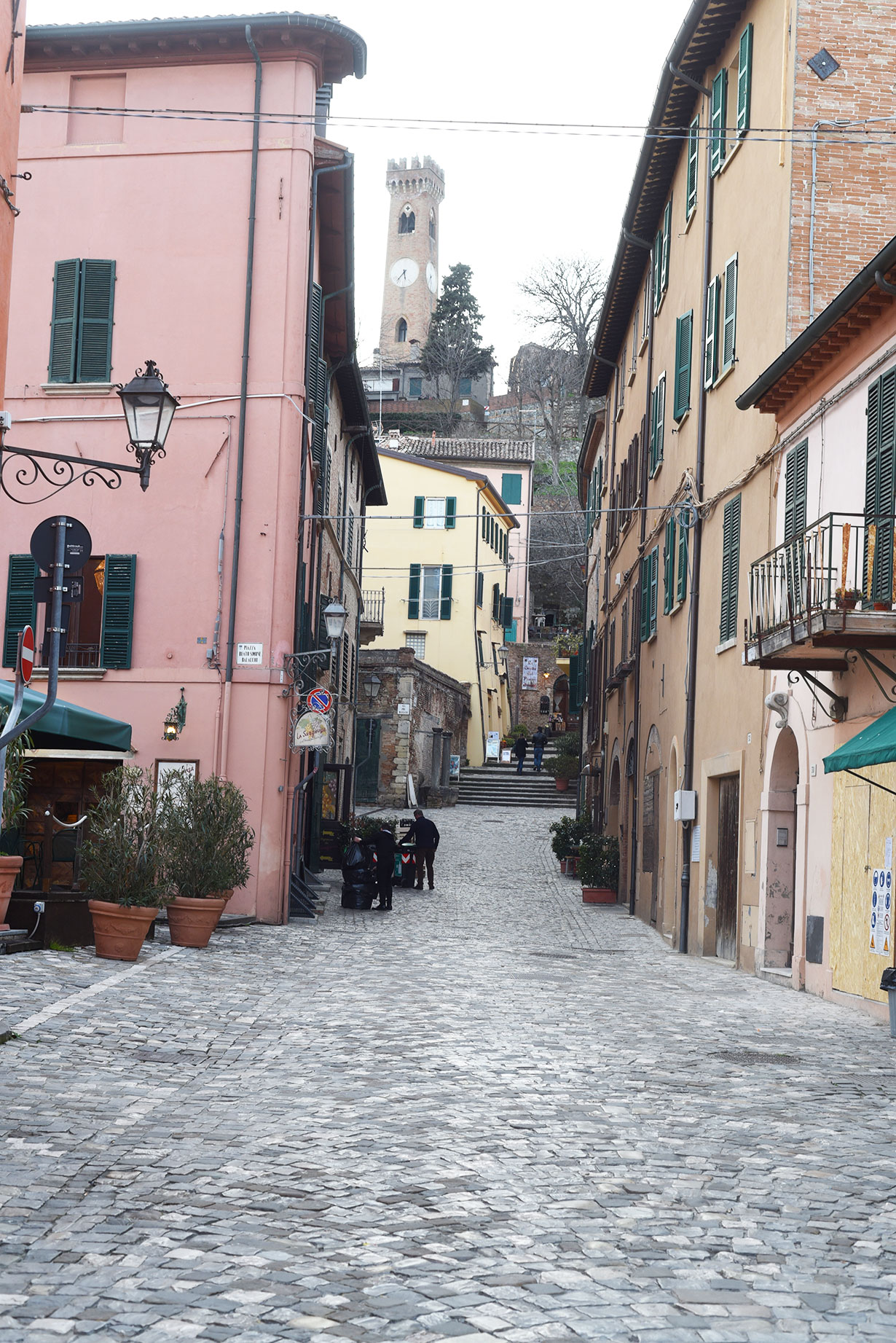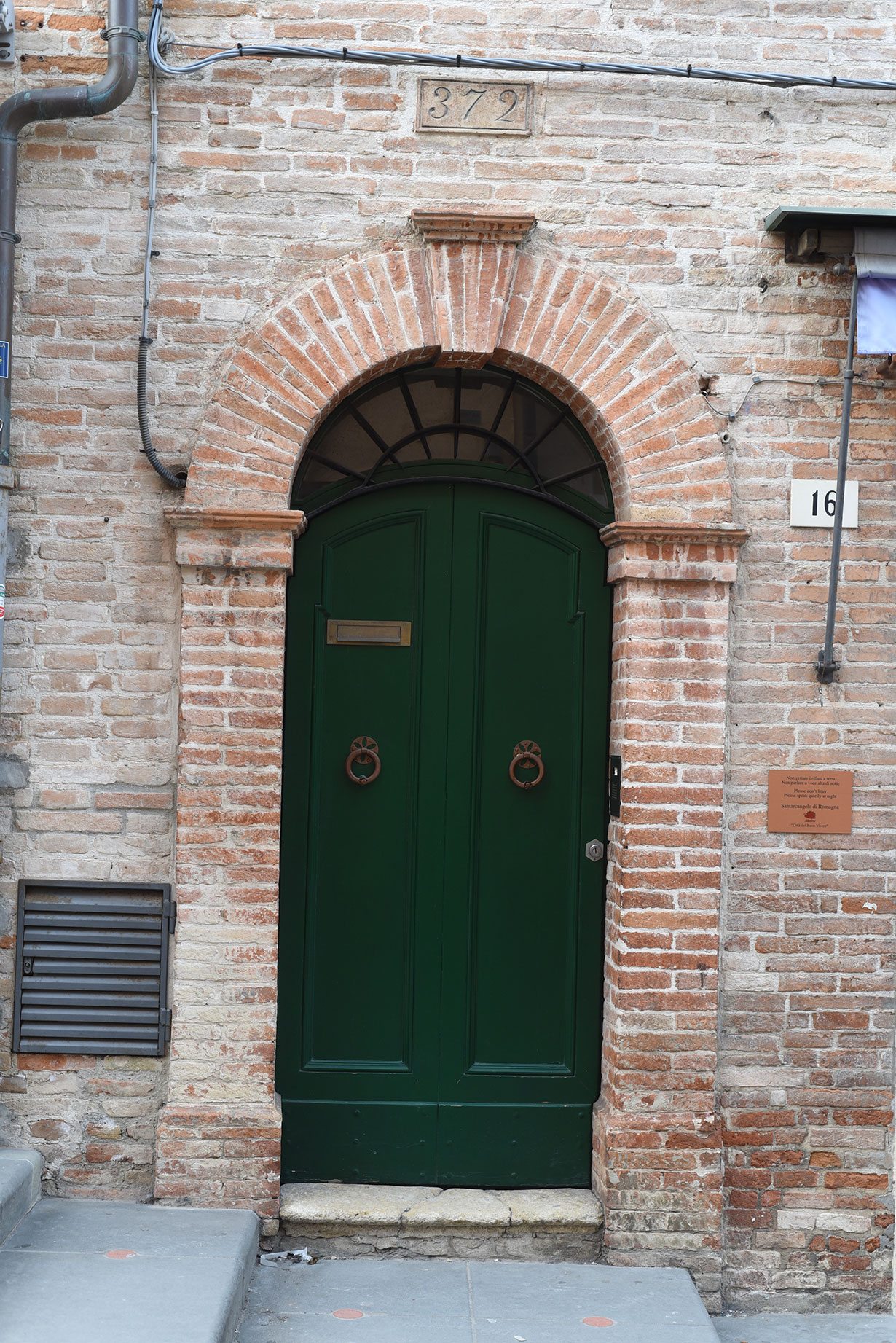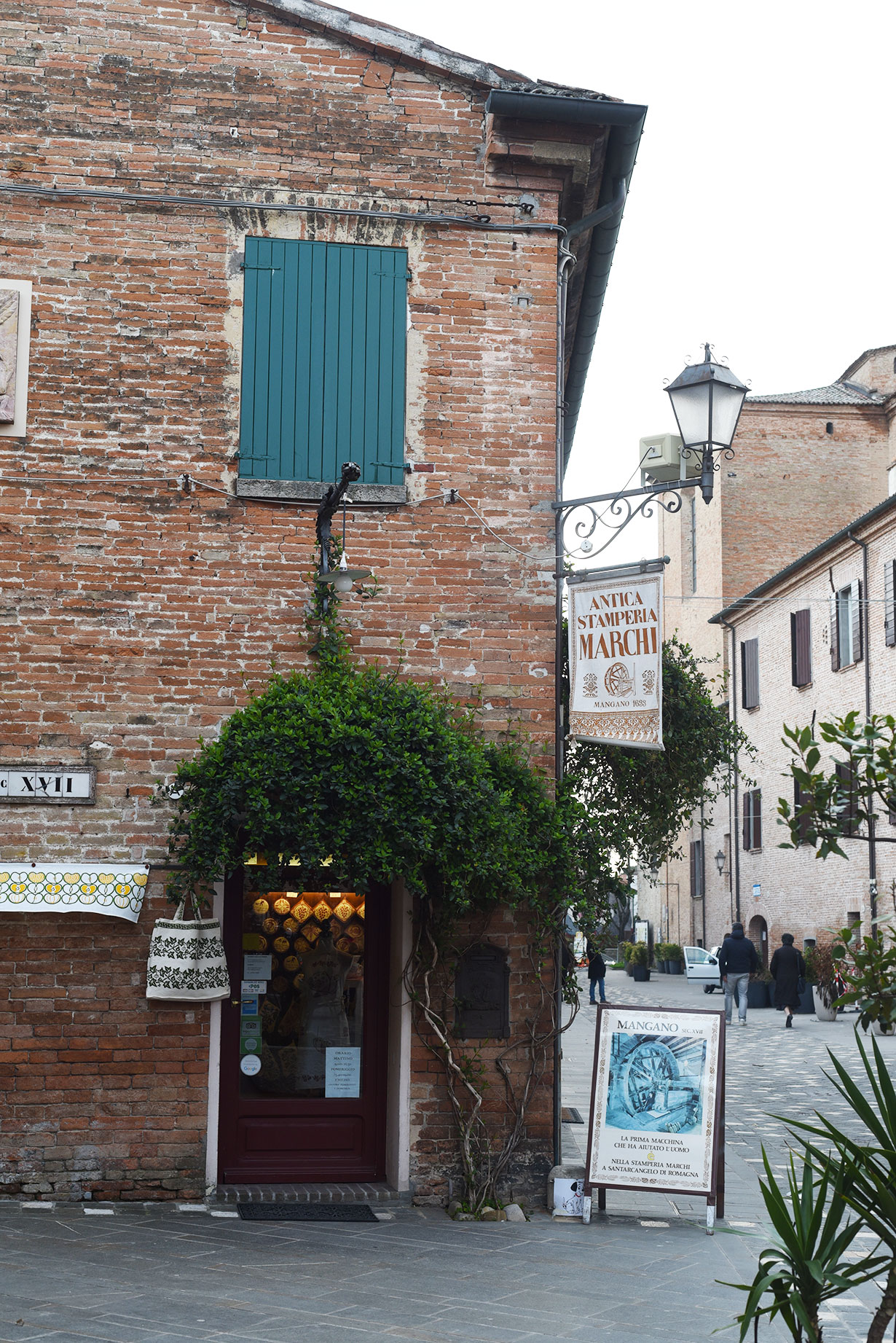 This town is the birthplace of Tonino Guerra and the home of the Antica Stamperia Marchi, a family-owned printing house founded in 1633! They still, in fact, print their fabrics in the old traditional ways, including using a giant person-operated Mangano (literally the "machine that produces strength") that has been in service for as long as the printing house has been opened.
It was incredible to watch the owner show us the back of the house, where they keep stamp pads — many of them incredibly old — and take in this ancient art. The front of the printing house sells their beautiful creations, which are well-regarded in all of Italy and truly a one-of-a-kind gift.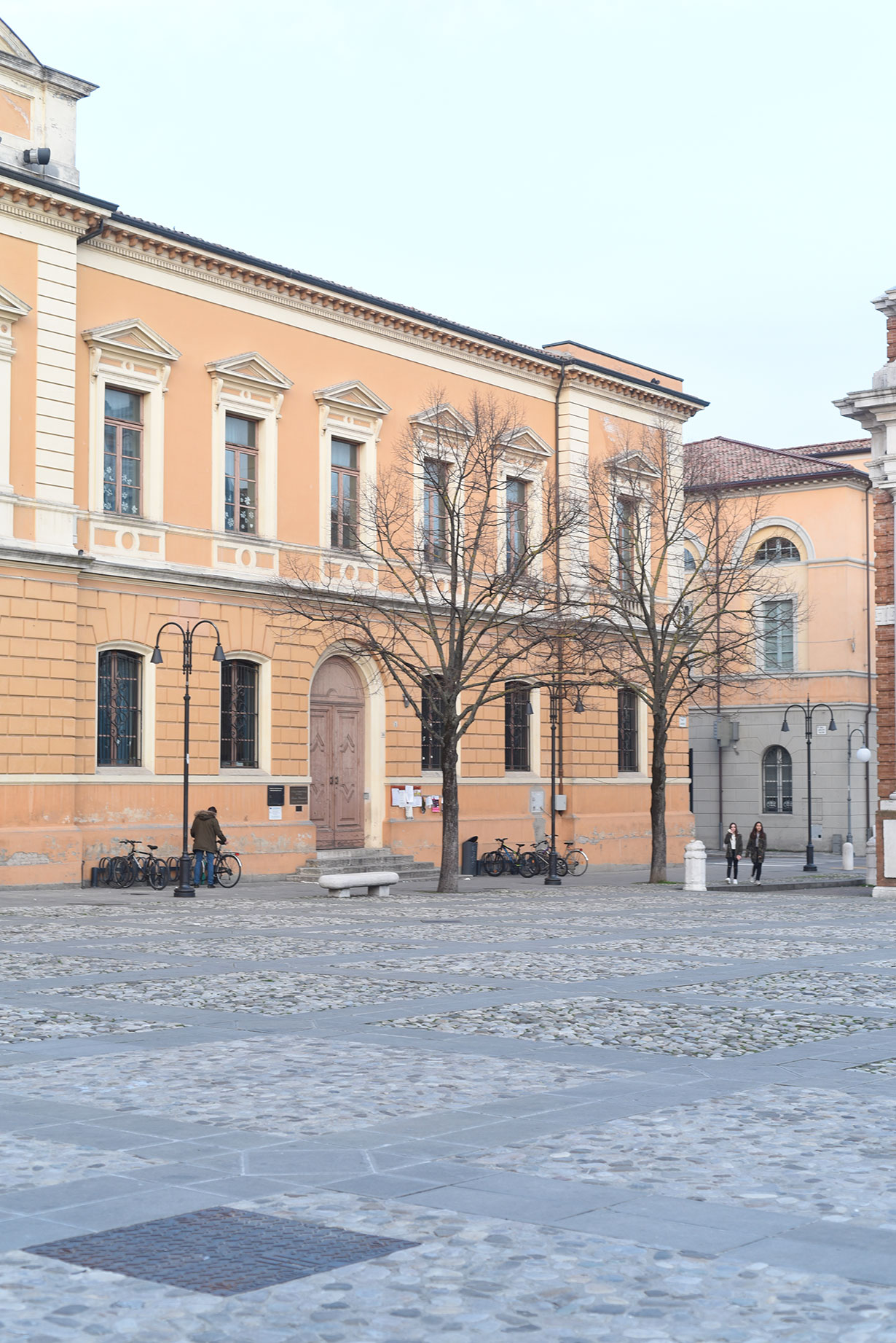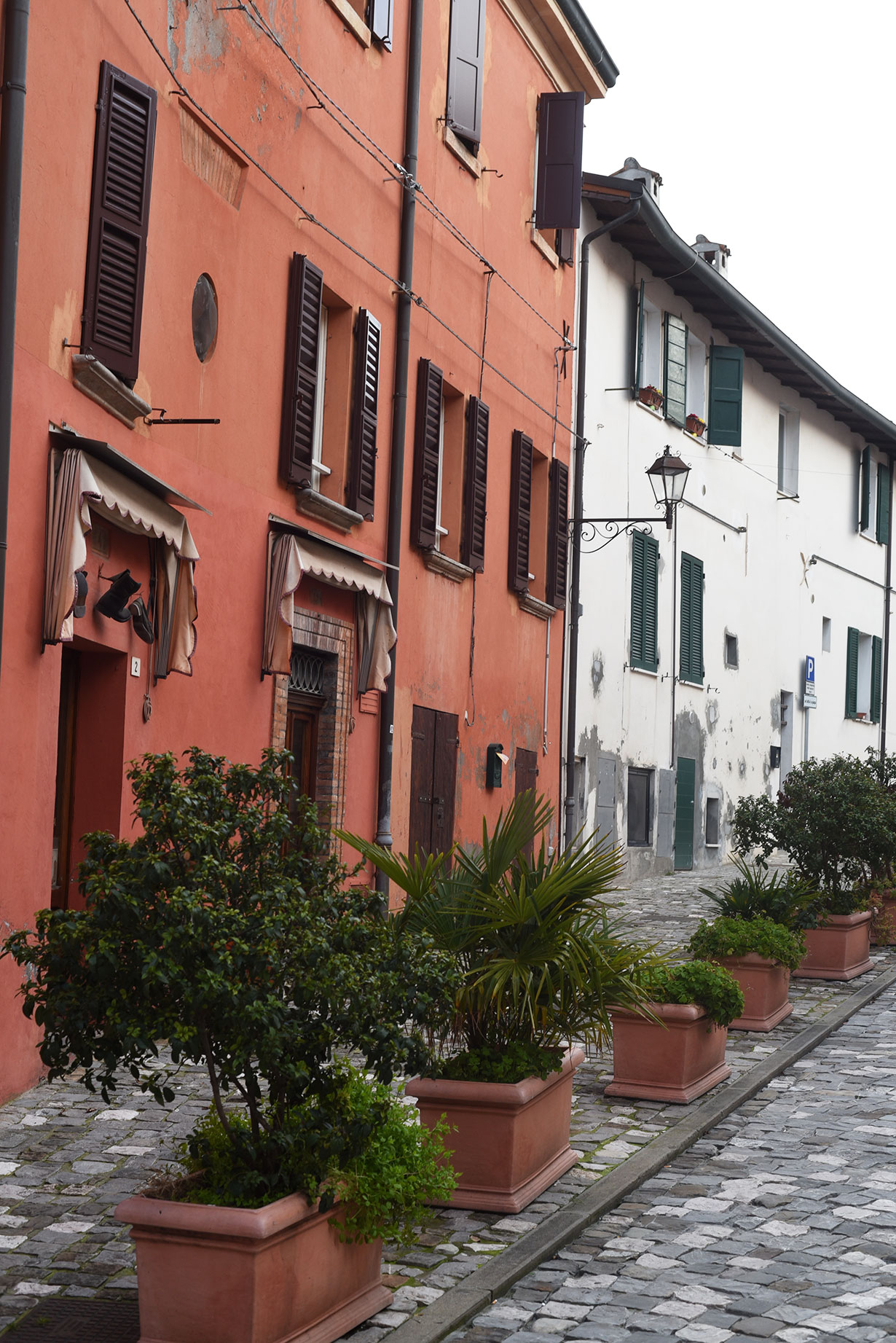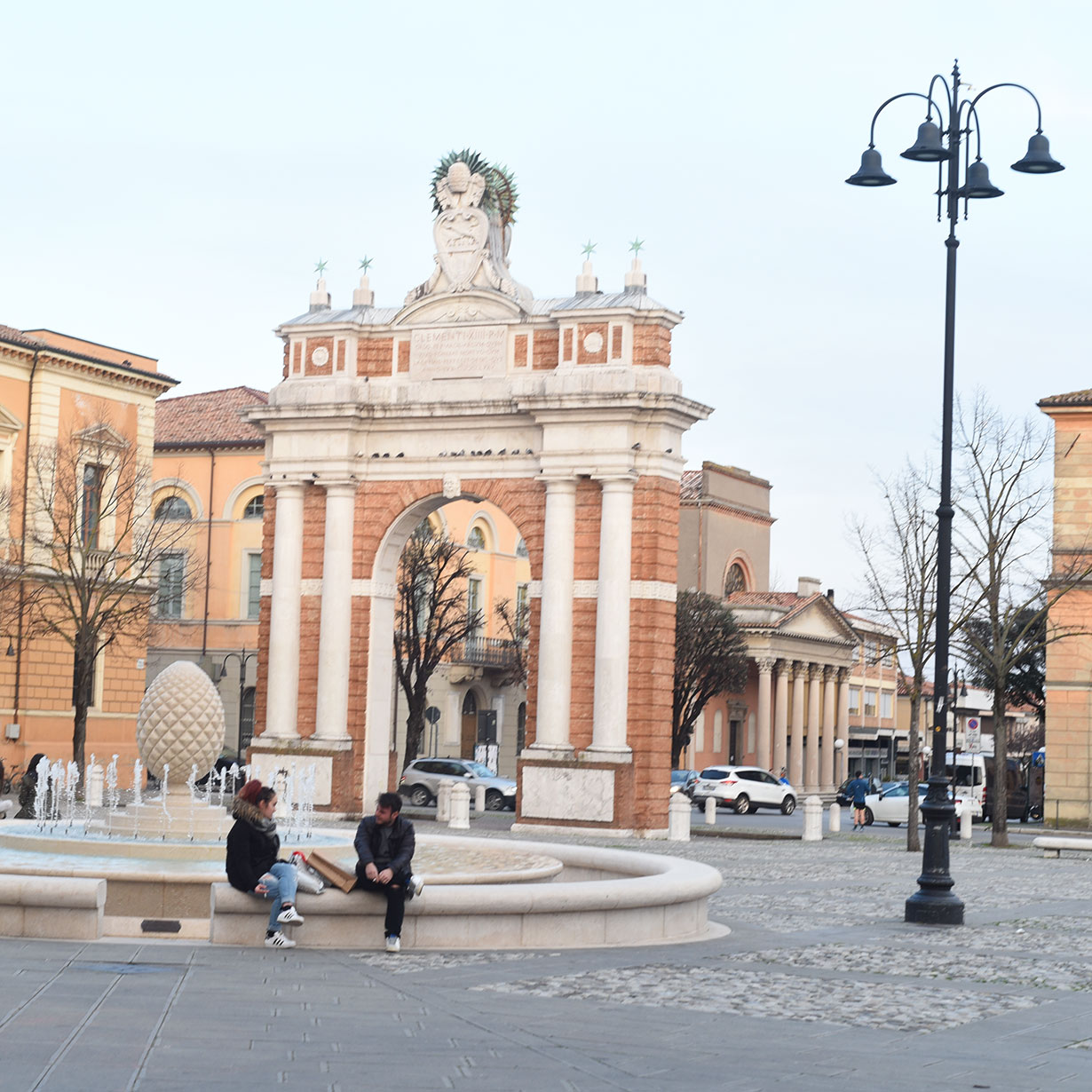 After taking in this unique experience, we strolled around this storybook town, with its soft peach-colored Piazza dei Ganganelli with the Triumphal Arch and fountains, delightful little shops, and even wandered through a fascinating network of underground caves. Because their walls are made of limestone, any traceable history has been erased from them over the years, leaving many people to speculate what they were used for — worship sites, catacombs, or even food storage. During WWII, the caves were used by antifascists as places of refuge. Today, some local restaurants have private wine cellars in the caves. It's just incredible!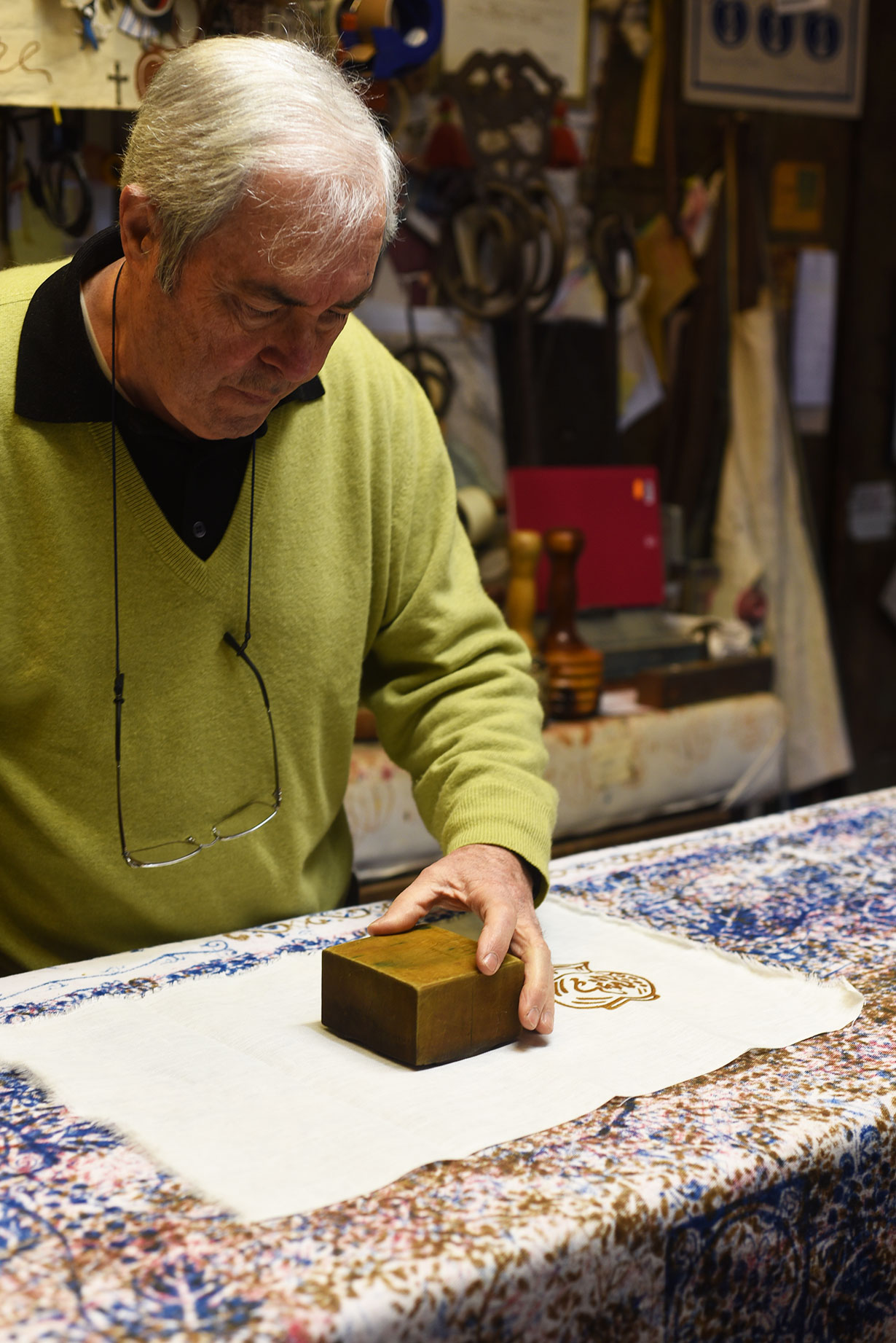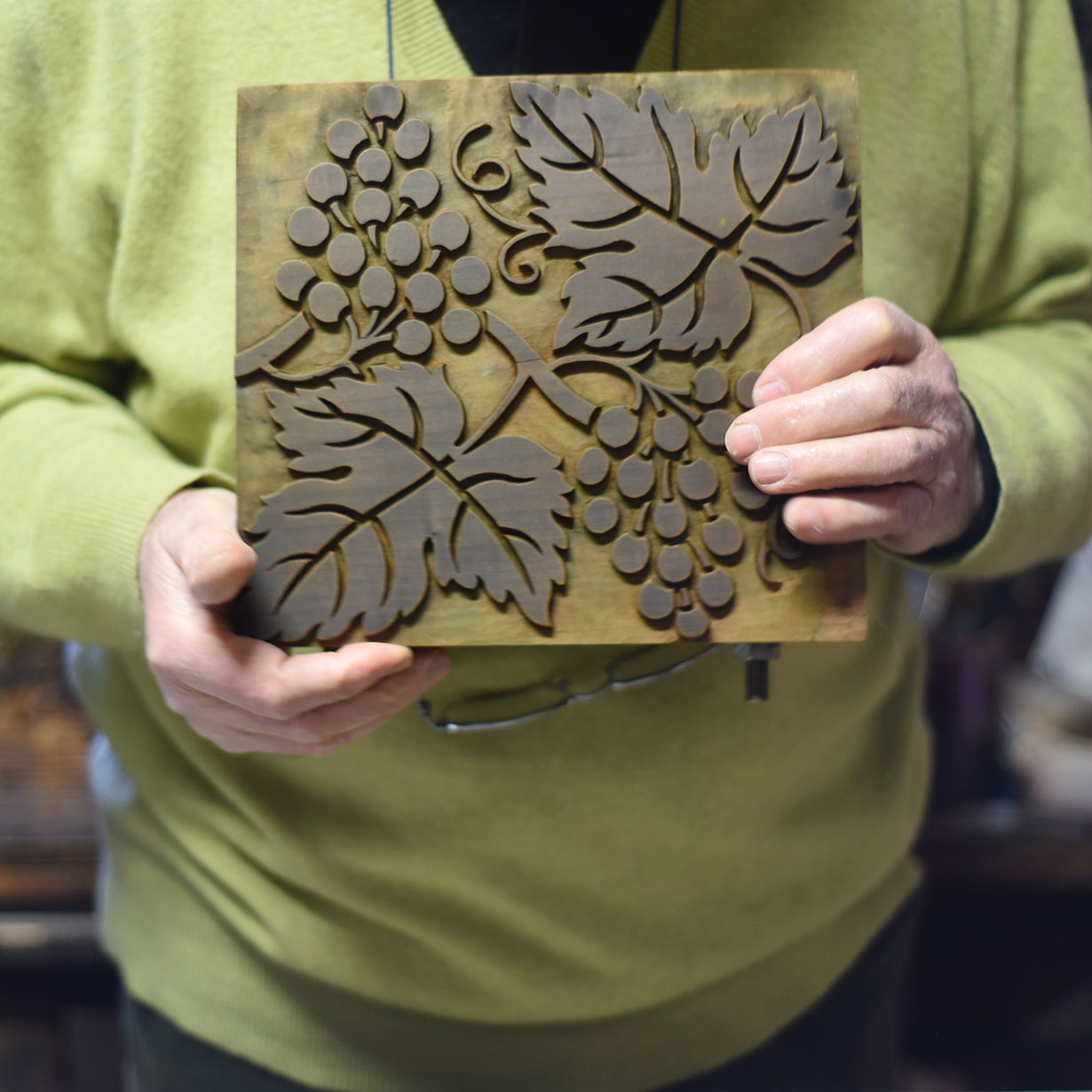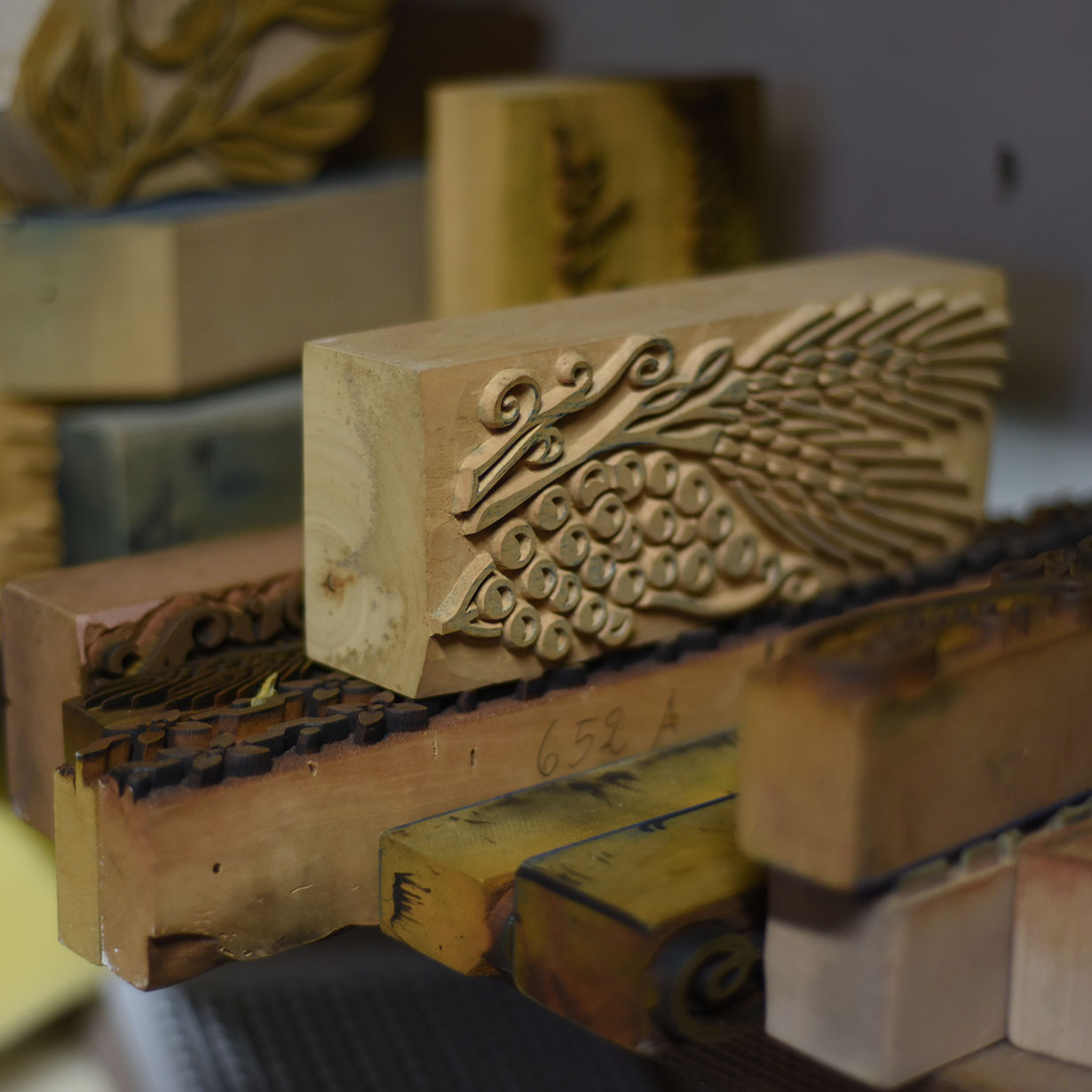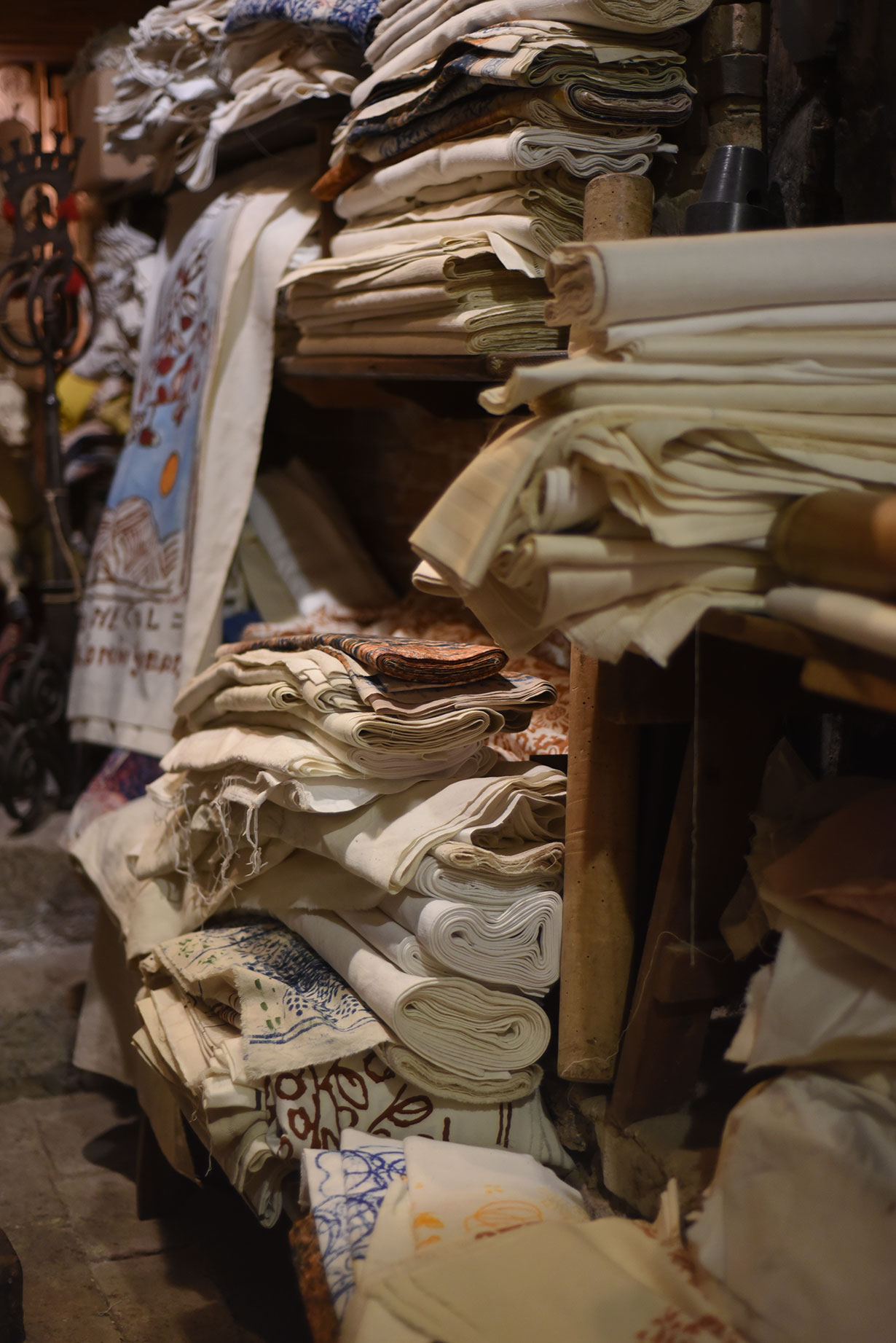 Notable spots:
Antica Stamperia Marchi: ancient printing press where you can step back in time to explore a tradition of the region
Santarcangelo di Romagna underground caves: mysterious underground tunnels with unknown origins. A totally unique experience.
Campanone Tower in Santarcangelo
The Maltesta Fortress
As you can imagine, this guide only scratches the surface of what there is to see and do in Emilia Romagna. But I hope it touches upon how magical, beautiful, delicious, and full of history this region is. And I hope it inspires you to plan a visit. I'll be dreaming of going back.