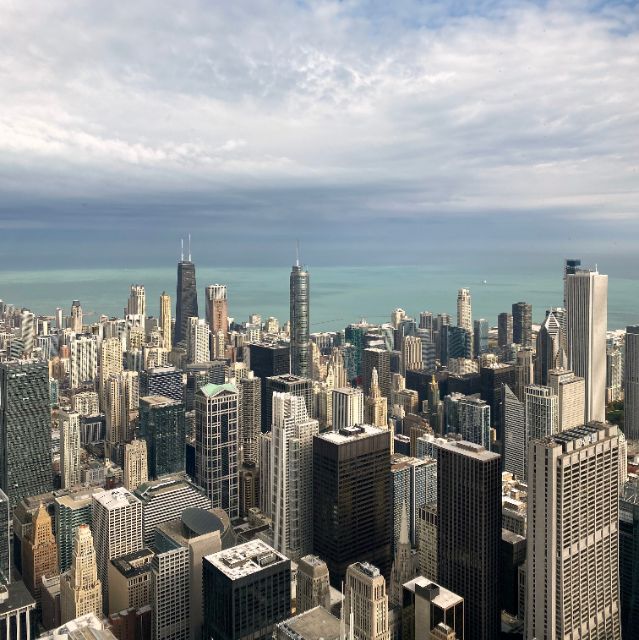 This is a sponsored post in partnership with Choose Chicago. All words and opinions are my own. Thank you for supporting the brands that help us do what we do!
Last month I had the pleasure of visiting Chicago for an opportunity to explore the city's music. As you'd expect, I visited as many record shops and neighborhoods as I could cram into a short stay; caught as many live shows as possible; and even made a special stop at CRC Studios to meet with one of their senior engineers to learn more about the music recorded there. Below you can read a bit about a few of my highlights.
Needless to say, it was an incredibly special trip. In fact, if you love music, I highly recommend a visit to Chicago in 2020. There's really no better time. Chicago's Department of Cultural Affairs and Special Events just designated 2020 as the 'Year of Chicago Music.' It's a citywide, year-long focus on Chi-town's music and music scene, and makes this year the perfect time to visit the city if you're as big of a music lover as I am.
Stay tuned for a post highlighting my favorite neighborhoods and restaurants.
---
Chicago Recording Studios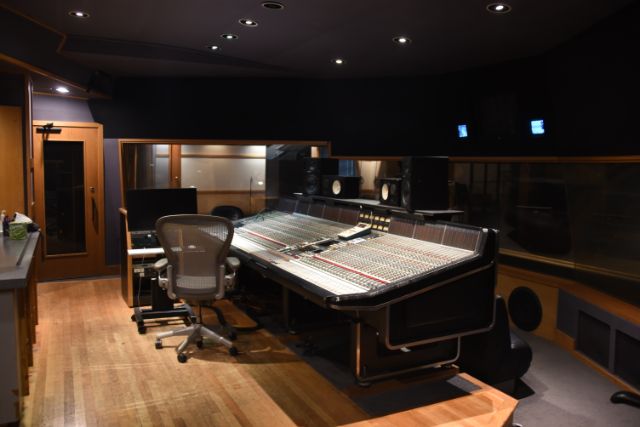 I woke up the morning of my first full day in town and, after a quick cup of Dark Matter coffee and a donut from West Town Bakery, I headed over to Chicago Recording Company. CRC has been around since 1975 and it's the birthplace of countless great albums, including masterpieces by artists such as Wilco, Smashing Pumpkins, Chance The Rapper, Rihanna, Coldplay, Michael Jackson, Mavis Staples, and more.
I met with Mat Lejeune, whose credits include Rihanna and Coldplay, and was offered a tour of the studios. Afterwards, Mat was kind enough to chat about his experiences working with artists like Wilco, Chris Martin, Billy Corgan, and (his favorite artist to work with) Mavis Staples.
It was an incredible experience and definitely a highlight, if you have an opportunity to tour the place.
---
Chicago Music Venues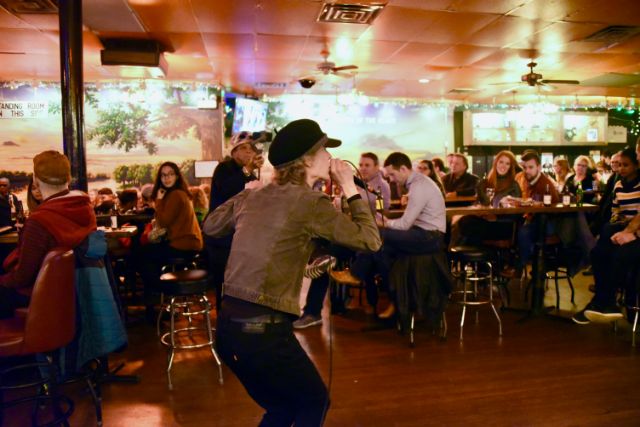 Whatever your taste in music, Chicago is home to countless great music venues. There's Schubas Tavern, the Metro, Lincoln Hall, Thalia Hall, The Empty Bottle, Kingston Mines, Double Door, The Hideout, Vic Theater, Subterranean, Buddy Guy's Legends, and more.
I was only in town for four days so obviously I couldn't hit them all. Instead, I took a look at the concert calendar and strategically visited venues based on bands that just happened to be in town with an emphasis on local artists.
The only night I didn't catch live music, I hit up Second City for some comedy. If you're not familiar with the spot, it's where countless comedians got their start, including legends like Bill Murray, Dan Aykroyd, John Candy, Mike Myers, Steve Carell, Tina Fey, Amy Poehler, Stephen Colbert, and so many more. They even offer a training school that includes notable alumni, in addition to several of the cast members I listed above, like Halle Berry, Chris Farley, Jon Favreau, and Kevin McDonald. Needless to say, I laughed so much, I literally had tears streaming down my face.
Kingston Mines – Blues Jam
My first night in town seemed like a perfect opportunity to take in some famous Chicago blues, so I bee-lined to Kingston Mines where they were hosting the Kingston Mines "Blues Jam." It's an open jam session where anyone can sign up and participate in a revolving band busting out well known blues hits.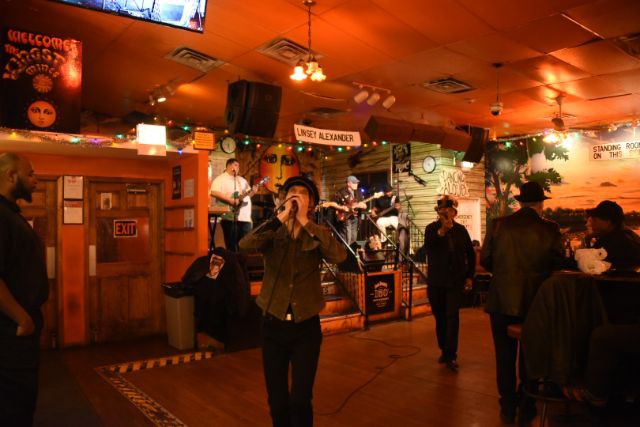 It's a definitely not a particularly "hip" vibe but, honestly, it's a hell of a good time. If you're into blues and don't know where to start, this spot is definitely recommended.
Schubas Tavern – Open Mike Eagle & Video Dave
On my second night in Chicago, I hit up Schubas Tavern for Chicago's own Video Dave and Open Mike Eagle. Housed in an old Schlitz brewery and connected to the exceptional restaurant Tied House (a spot I'll rave about in our follow up post), Schubas Tavern is my type of venue: intimate, cozy, attractive, and boasting surprisingly great acoustics.
Open Mike Eagle was, as expected, great. My highlight was probably the track "Eat Your Feelings" where he raps about eating Michael Jordan rookie cards and copies of Amazing Fantasy 15 (the first appearance of Spider-Man). That said, he performed a number of new tracks for a particularly eager audience (this was a hometown crowd, after all) and they offered a pretty exciting sneak peak into what he's currently working on.
The biggest surprise of the night? Video Dave. He's funny, provides great accompanying video alongside Open Mike Eagle's music, and offers his own original tunes as well. I loved "The Video Dave Theme Song" in particular.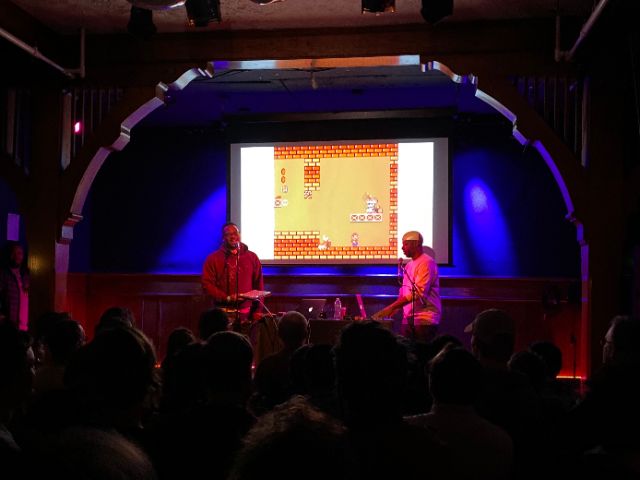 Thalia Hall – Crumb and Divino Niño
For my final night in town I hit up the beautiful Thalia Hall for a night co-headlined by Pairings Box alumni (and all around awesome) psychedelic dream-pop band Crumb and bilingual Chicago-based indie psych-rockers Divino Niño.
The venue itself is an absolute gem. It's a spacious space and simply gorgeous. The acoustics are beautiful, too. It's easily one of the loveliest venues I've had the pleasure to visit.
Quick tip: be sure to hit up the connected restaurant Dusek's Board before a show. The beer list is pretty exceptional and their completely unpretentious menu may have been my favorite meal of the entire trip, which is saying a lot.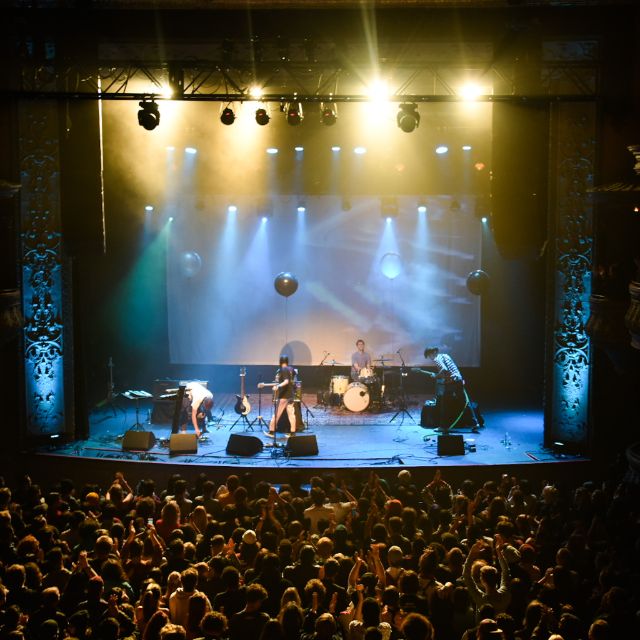 The Chicago-based Divino Niño went first, playing a pretty jam packed set that included a lot of material from their Winspear released album Foam, including highlights Maria and Coca Cola, alongside some older tunes and a glimmering and rich cover of the Bee Gee's "How Deep Is Your Love."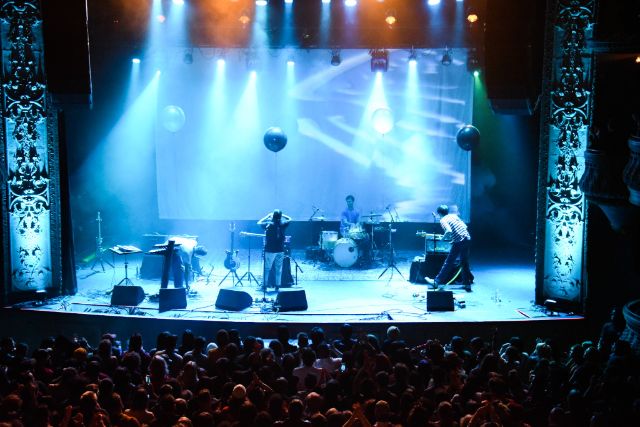 Crumb closed out the night with a setlist that included all of the highlights from their 2019 album Jinx (one of my favorite's releases of the year) and their pair of EPs Locket and their self-titled debut (a Pairings Box feature from a few years back). I seriously couldn't have asked for a better night of music.
---
Chicago Record Stores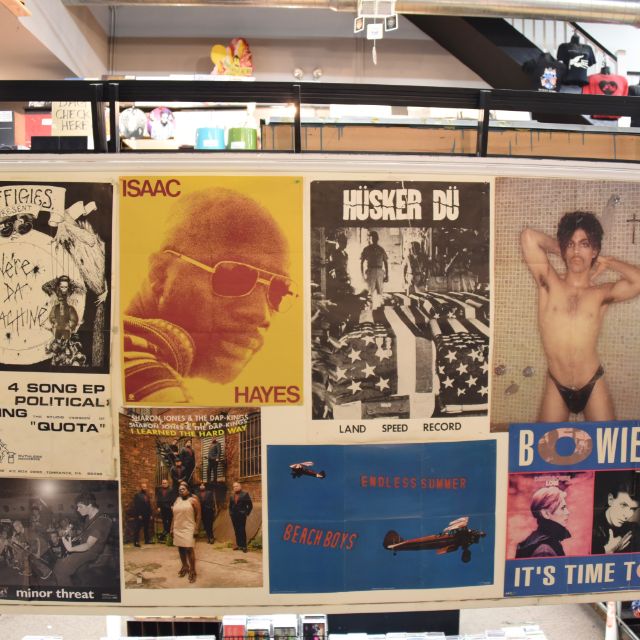 I spent most of my free time in Chicago browsing record stores and hitting up coffee shops like Dark Matter Coffee. My Top 5?
There are countless other great spots, both big and small, but each of the spots above offered a great selection, great ambiance, and something that made them stand out.
---
Chicago Spotify Playlist
This was an incredibly fun playlist to put together, thanks in large part to the sheer number of great artists that have called Chicago home.
I included some of Turntable Kitchen's favorite artists including Fruit Bats, Wilco, Whitney, & Kiiara; tracks from artists like Mavis Staples, Chance The Rapper, and Smashing Pumpkins who'd recorded at CRC Studios; tracks from some of the Chicago artists I watched while I was in town including Divino Nino, Open Mike Eagle, and Video Dave; and cuts from some of the city's most famous artists like Sam Cooke, Muddy Waters, Kanye West, and Earth, Wind & Fire.
If you have a pulse, I guarantee you'll find something to like on here.