Winter fruit hardly excites me. I do love pears, and apples are good only when they are REALLY good, but other than that, I find winter to be the doldrums of fruit consumption. Perhaps that explains why, in the summer, I will readily eat three peaches in one day, as though I am emotionally stock-piling, trying to save up all that sunshine. But, BUT, if there is one glorious, sunshine-y exception to winter doldrums, it is the overwhelming availability of citrus, which pulls me through the dreary months (hey, we may not be getting snowed in here in San Francisco, but 43 degrees Fahrenheit is kind of intense for us). Clementines, mandarins, satsumas, oranges, grapefruits, pomelos, meyer lemons. I love them all. I pile them high in my fruit bowl and toss them in my salad, and squeeze them for breakfast.
I love clementines so that when I got married in September '09, I made the lovely clementine the centerpiece of my placecards and table settings, and had our florist adorn a hoopah with them. Yup, I got married under a clementine-entwined hoopah and it made me feel like a hundred little suns of happiness were smiling down upon us.
I haven't cooked much with clementines until I saw these clementine buttermilk scones and I thought: I want some clementine buttermilk scones! But it was not breakfast-time but rather 7 pm in the evening and I did not have any milk on hand and so I thought: I want something cozy and warm and dotted with poppy seeds and smelling of clementines.
So I made this loaf. It is a clementine loaf. Like a lemon-poppy seed loaf, only with clementines, which, in my humble opinion, is even better. We have been eating it all week, with a scoop of nutmeg ice cream that I made several weeks ago. It reminded me of sitting in a cottage in the English countryside. I do not know if they eat clementine loaves with nutmeg ice cream in the English countryside, but I would like to believe that's how life is there. I like this loaf slightly warm, when it's just out of the oven and smelling of clementines and a touch of vanilla, dotted with those little poppy seeds. Oh, and if you must ask, that first picture is what the loaf looked like on the first night I made it, not too long after it came out of the oven (don't judge, I didn't say my one of my resolutions was to stop eating sweets :)).
I'd love to know, have you come across other great recipes for clementines (in savory and sweet dishes)? Please share them in the comments section – links, anecdotes, etc.
Clementine-Poppy Seed Loaf
*adapted from Cafe Fernando (a fellow chocoholic)
2 cups of flour
1 1/2 teaspoons of baking powder
1 teaspoon of vanilla extract
1 tablespoon of poppy seeds
1 cup of sugar
pinch of salt
2/3 cup of fragrant, extra-virgin olive oil
2 tablespoons of clementine zest (from 3 clementines)
3/4 cup of clementine juice (from the same 3 clementines you zest)
3 large eggs
1. Butter a 12×4 inch loaf pan and preheat your oven to 375 degrees F.
2. In a large bowl, sift the the flour, pinch of salt and baking powder.
3. In the bowl of a stand mixer, combine the sugar, zest, vanilla extract and olive oil. Whisk on high speed until combined, then beat in the eggs, one at a time.
4. Add 1/3 of the dry mix, mixing on low speed, then add half of the clementine juice and continue mixing. Add another 1/3 of the flour mixture, followed by the rest of the clementine juice. Once combined, add the last of the flour mixture and the poppy seeds and mix one last time until all of the flour is fully incorporated.
5. Pour the batter into the loaf pan and bake for 40 – 50 minutes (until the top is golden brown and a toothpick inserted into the center of the loaf comes out clean.
6. Let cool in the pan slightly before slicing and serving on its own, or with a scoop of ice cream).
Musical Pairings: Teams vs. Star Slinger – S/T + Clementine-Poppy Seed Loaf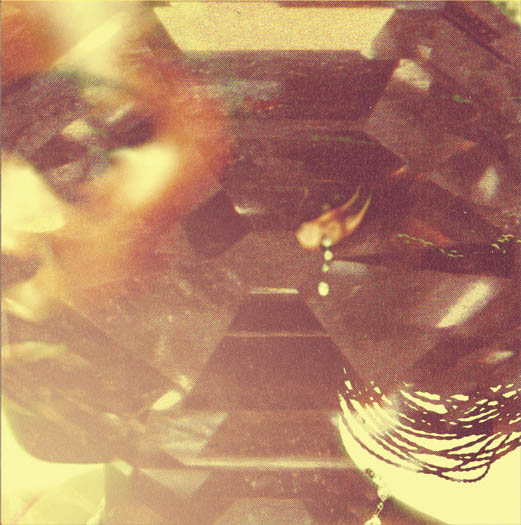 Head to the Turntable for today's Pairing!