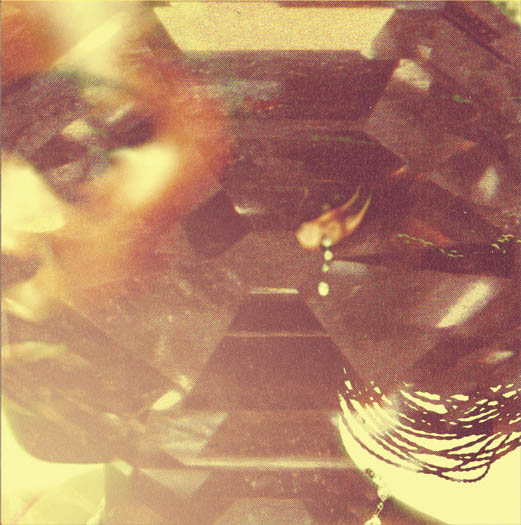 The Clementine-Poppy Seed Loaf that Kasey whipped up the other evening might sound a little unfamiliar at first, but really it is just a new twist on an old favorite (the popular lemon-poppy seed loaf). And in fact, I think this variation is waaaay better than the better known lemon-version of the recipe which has been unceremoniously genericized through countless bake sales and bland iterations that it's lost all ability to excite pretty much anyone. Conversely, this version is just different enough to taste unique and exciting when we prepared it for dessert the other night. Served with some nutmeg ice cream, it was seriously the bee's knees. Similarly, the self-titled collaborative debut from Teams and Star Slinger may sound a little "off" to some ears, but in the end it is really just a new twist on some old favorites. The duo scraped together a pile of vinyl-sourced samples from R&B and modern soul classics and reworked the material using blueprints not unfamiliar to modern hip-hop and electronica until they had successfully crafted something sounding completely new and original.  These tracks are sure to encourage some heavy head-bopping and hip-swaying in any listener with a pulse.
If you aren't familiar with the duo responsible for this collaboration, let me fill you in.  Star Slinger is a nearly tireless Manchester-based producer who releases material on a speed and regularity almost as consistent as the quality of the tracks themselves.  Not long ago he released his first mixtape (Volume 1) and since that time he has steadily released a collection of remixes, reworks, and awesome collaborations (including the Seeing Suge track we've previously shared on a couple of occasions) that are slowly leading up to the eventual release of his second mixtape.  Knoxville, TN's Teams have been similarly prolific in an equally short amount of time (their debut EP titled Catch Pool dropped in May 2010) dropping loads of glitchy and occasionally shimmering one-offs, reworks and collaborations with serious groove.  The tracks on Teams vs. Star Slinger were all manufactured via a back and forth Internet exchange across the Atlantic between the two producers.
So it is no surprise that this album reflects some of the glitchy electro ambiance that well defines many of Teams songs, as well as the grooving, experimental hip-hop melodies that define a lot of Star Slinger's releases so far.  "Punch Drunk Love" and "86 Carat Gold" are the most glitch-happy and stuttering hip-hop informed tracks on the album, but both are still soulful and melodic.   Similarly, the groove-heavy "The Yes Strut" sounds like an MC's playground with a spacious sound-stage and straight-forward rhythms.  Conversely, "Say Please" is the most sonically-smooth and subtly textured cut to bear fruit from the collaboration.  Buy this from Mexican Summer.
Teams vs. Star Slinger – Punch Drunk Love
Don't forget to "heart" our songs and subscribe to our feed on hypem if you like what you hear.  Then head back to the Kitchen to groove to that clementine-poppy seed loaf.