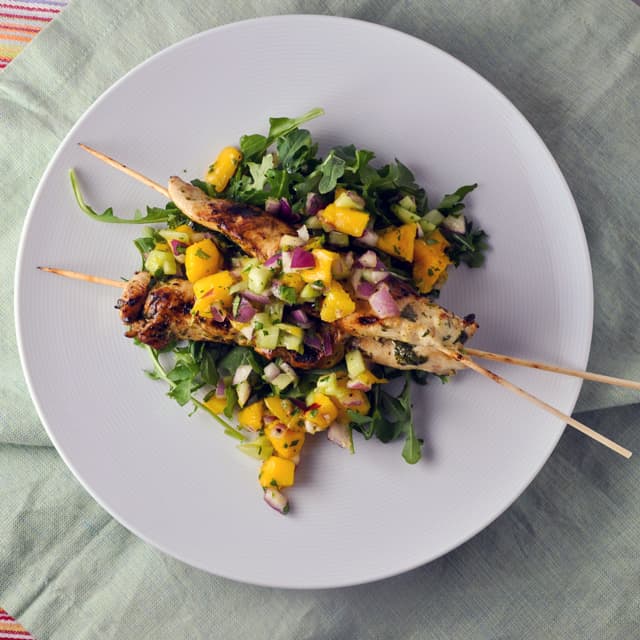 When you've been living with someone for a while, you kind of forget what it's like to be alone. I used to be really good at being alone. You may have guessed by now — I'm an only child. Have been now for 28 years of my life. My mother jokes that she didn't have more children because I told her that I didn't want any brothers or sisters. I was perfectly satisfied being by myself. I always had my own room, my own toys, and my own birthday parties. The transition to sharing came in college, when I was roomed with a young lady named Keely — we couldn't have been more different from each other (but that's another story).
When you're really good at being alone, it can be hard to adjust to being with somebody. Sharing a bed. Hell, sharing a BLANKET. Sharing the television. Sometimes sharing a camera. Sharing money. And a bank account. What surprised me the most about getting married was that sharing wasn't so hard. I'm happy to share my closet space and bathroom counter space. I'm happy to share dessert (well, ok, only if it's what I want to order). But when you spend a lot of time sharing, something interesting happens: you forget what it's like to not share. Especially when it comes to time.
When Matt is gone for a few days, my home kinda stops feeling like my home. And despite the fact that there are plenty of friends to hang out with, my family, not to mention just stuff to do — I'm never really sure where to start. I try to tell myself that being by myself is the perfect time to relive the 'single me': grab cocktails with girlfriends, get my nails done, not make a fuss in the kitchen, listen to pop songs loudly, watch trashy reality television shows. But these are things I still do as a married person. I usually keep myself busy when I'm home by myself, but I've definitely realized something recently: being alone — it's not so fun, even if it means you don't have to share.
So today I'm posting a recipe that's meant to be shared. It's from one of my recent loves: the My Nepenthe cookbook. The cookbook, which I also recently gifted to a friend, is one I've written about before. I just can't get enough of the simple, California-fresh ingredients. We might be predictable here in the Bay Area (and serve figs on a platter and call it dessert and all that, but I don't really care). This chicken is glorious. It's simple, fresh, and a perfect way to welcome the dog days of summer, everywhere but in San Francisco.
Lastly, just wanted to thank every one of you who has reached out to Matt and I this past week following the news that his mother was in the hospital. Miraculously, she's doing well, back home and recovering. The experience definitely put things into perspective.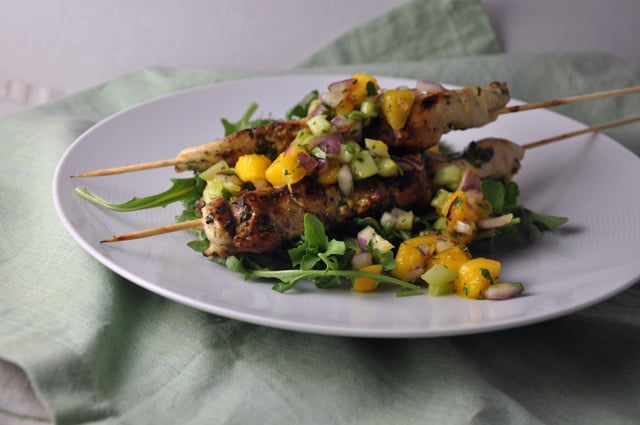 Cilantro Chicken Skewers with Mango Salsa
adapted from My Nepenthe: Bohemian Tales of Food, Family, and Big Sur
*serves 4
For the chicken skewers:
1 pound of boneless, skinless chicken breast, sliced into 1-inch wide strips
2 cloves of garlic, minced
handful of fresh cilantro leaves, chopped finely
salt and pepper, to taste
lime juice from 2 freshly-squeezed limes
4 tablespoons of extra virgin olive oil
For the mango salsa:
1 mango, peeled and diced into bite-sized pieces
1 small cucumber, peeled and diced into bite-sized pieces
1/2 red onion, diced finely
1/2 small bunch of cilantro, chopped finely
1 lime, juiced
salt and pepper, to taste
To serve:
few handfuls of arugula
lime wedges
extra virgin olive oil
1. Place the chicken into a shallow dish or a large Ziplock bag and smother with the garlic, salt, pepper, cilantro, lime juice and olive oil. Marinate for 30 minutes to an hour.
2. While the chicken marinades: combine the salsa ingredients in a medium bowl. Season with additional salt and pepper, to taste. The original recipe calls for white pepper, but I'm just not a fan of it, so I use freshly ground black pepper.
3. Heat a stovetop grill pan to medium-high. Thread several pieces of chicken onto each bamboo skewer, pushing them together. Don't toss the marinade. Grill the skewers for about 12-16 minutes, rotating them to make sure they cook evenly and baste them with the reserved marinade.
4. To serve, place a handful of arugula on each plate. Drizzle with a little bit of olive oil. Place a few skewers on top of the greens and top with a few spoonfuls of mango salsa. Keep the extra salsa, lime wedges and additional salt and pepper on hand at the table.
Musical Pairings: Cults – Cults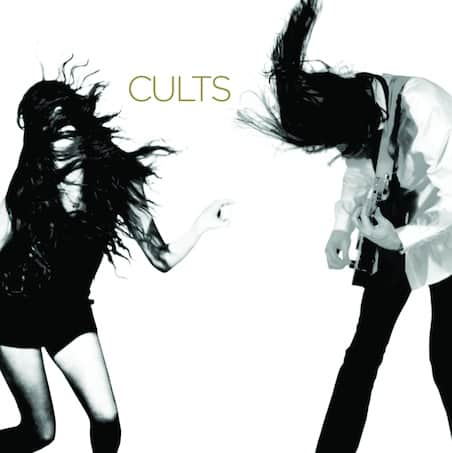 There's more goodness on the Turntable.