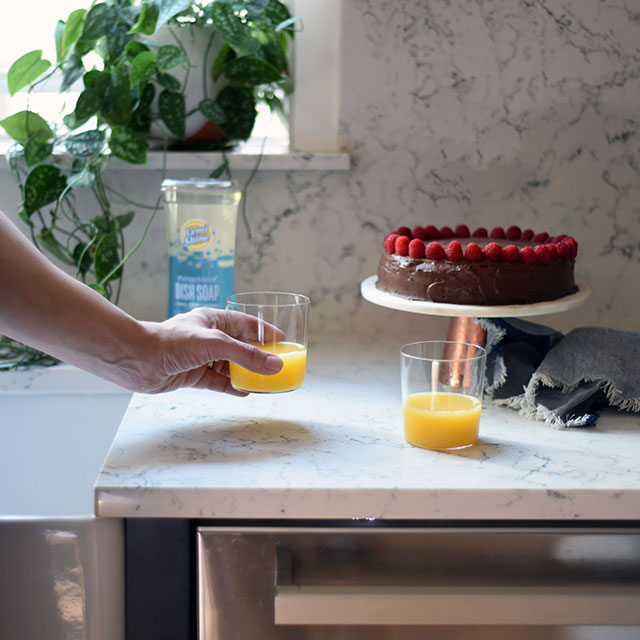 This is a sponsored post in partnership with Lemi Shine. All words and opinions are our own. Thank you for supporting the brands that help us do what we do!
Those of you who've been following the #tktudor renovation on Instagram might recognize some of these images of our new kitchen. We're not quite ready to do a full reveal (there's still painting to be done and hardware to install) but this is the official "first peek" into our new happy space.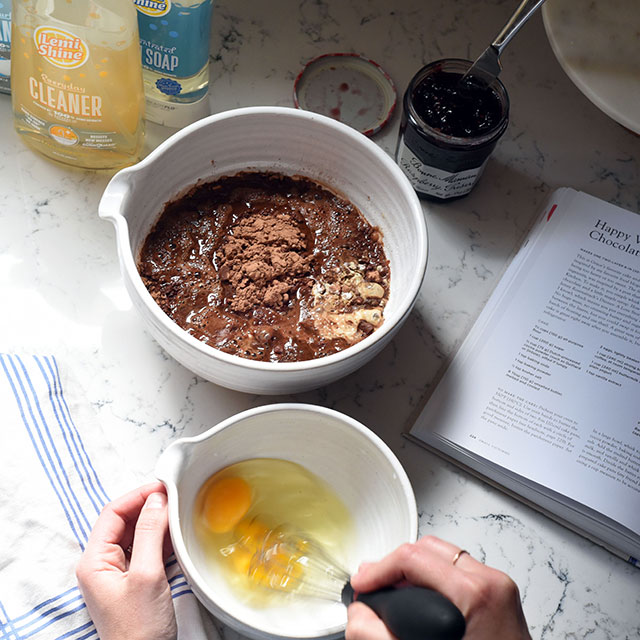 Last weekend, we invited a handful of friends over to celebrate our twins' second birthday. We were a little nervous about having people over — after all, our house was still very much a construction zone — but life goes on and occasions are worth celebrating and there's nothing I love more than people eating cake and drinking coffee together. As soon as folks arrived, I was so glad we overcame our fears to host a cozy family gathering.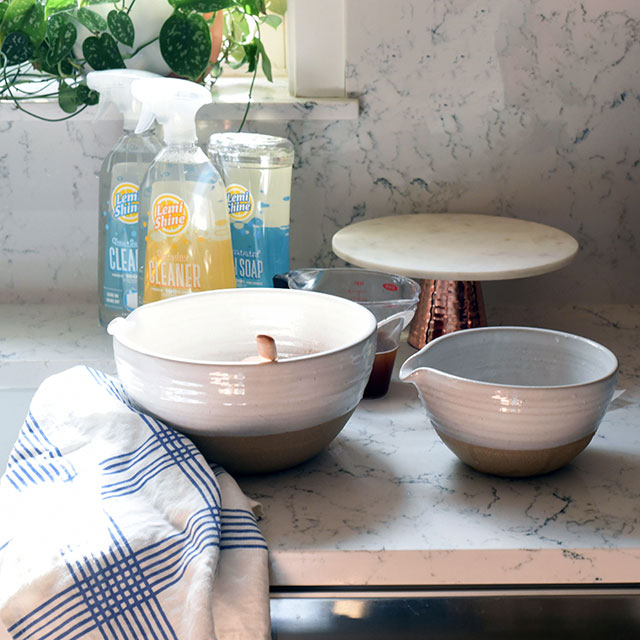 Our plan for the event was simple: my favorite cake recipe from Julia Turshen's book, these cinnamon buns, bagels and cream cheese from the grocery store, and plenty of coffee to fuel the adult conversation while the kids all played with Noah and Mila's new toys.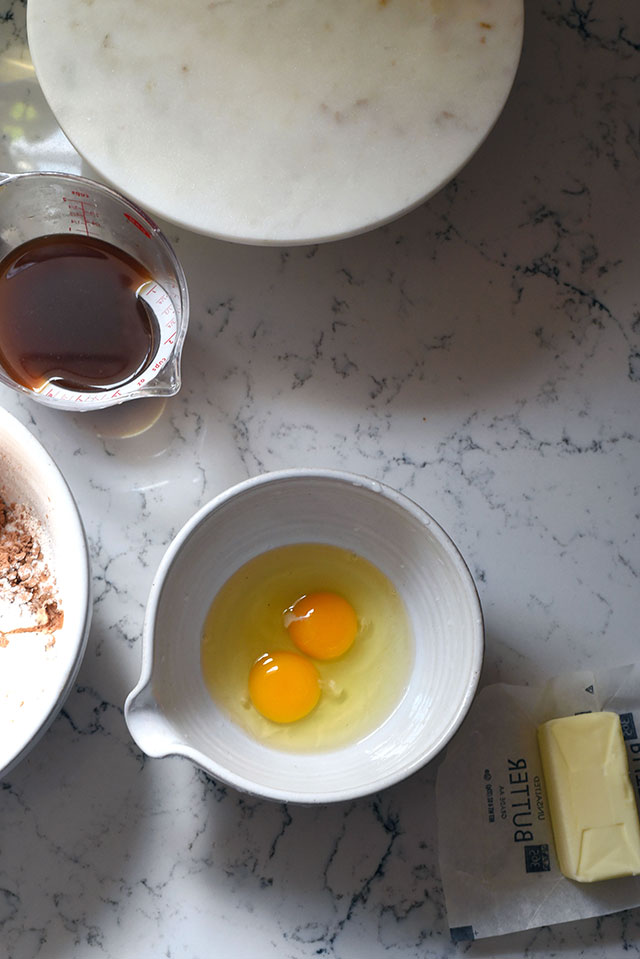 I first made this cake last year, for Neko's birthday (the girl is a chocolate fiend) and decided it would be the first thing I would bake in our new range.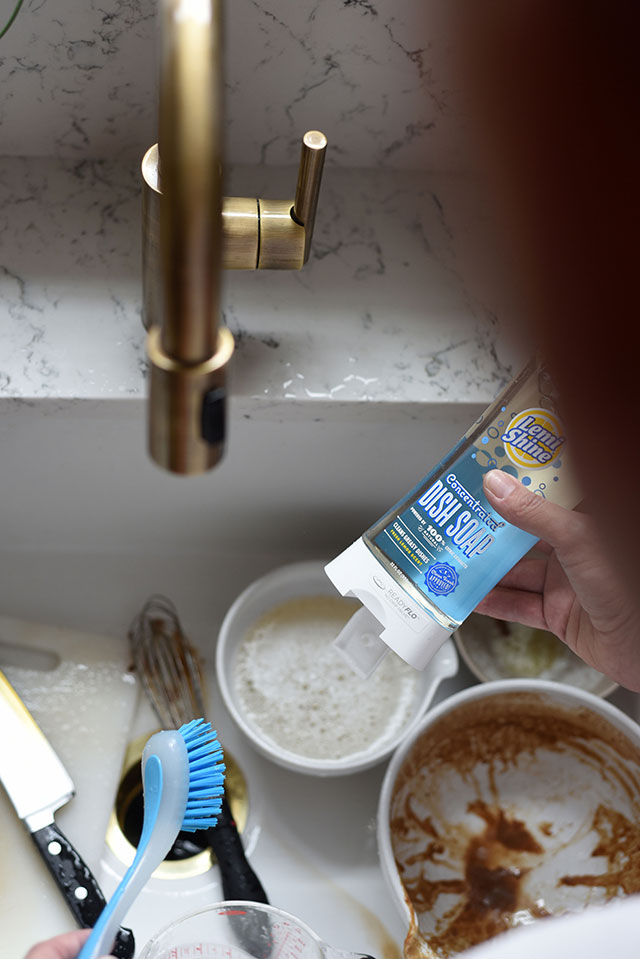 As you can imagine, having a new kitchen is both amazing and anxiety-inducing — I feel like I want it to feel brand spanking new forever and ever. Friends who know me well know that I'm a clean freak with a capital C. So much so that I routinely stockpile cleaning products in my house (you can never have too much all-purpose cleaner or hand soap!).
Many years ago, I threw out most of my cleaning products and began to replace them with more environmentally-friendly formulas. And I haven't looked back. Believe me when I tell you that cleaning makes me giddy and discovering new products equally so, which is why I was stoked to recently learn about Lemi Shine's cleaning products, which are powered by 100% natural citric extracts. Not to mention, this family-oriented company's products are non-toxic, biodegradable, and septic system friendly. Win!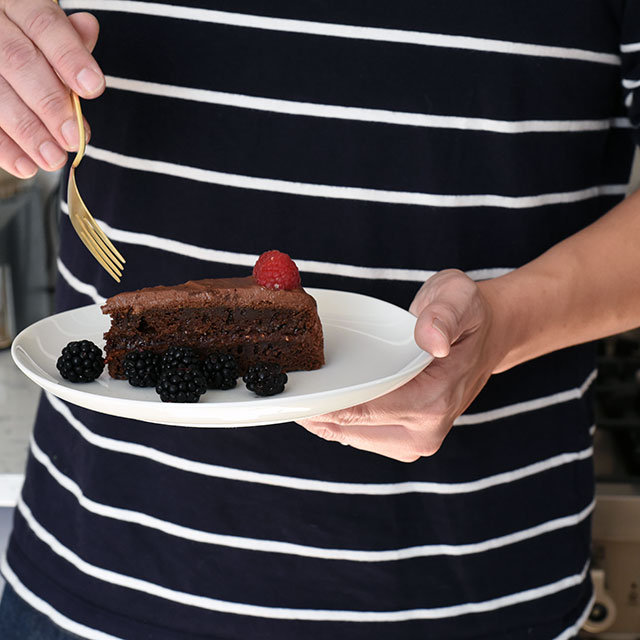 I think I secretly love cleaning up after a party almost as much as I love entertaining — there's nothing like that feeling of accomplishment — both around a successful event, and a clean, warm house. If you're like me, this party plan can't be beat. So here's the deal: I'm sharing Julia's cake recipe with you (below), and some coupons for you to try Lemi Shine  so food and cleanup is a no-brainer.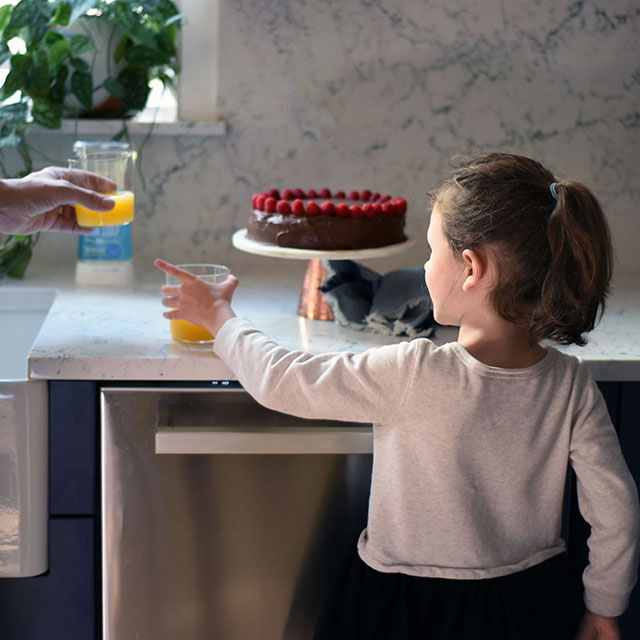 Julia Turshen's Happy Wife, Happy Life Chocolate Cake
adapted slightly from Small Victories
For the cake:
1 1/4 cups of flour
1 cup of sugar
3/4 cup of cocoa powder
1 teaspoon of baking soda
1 teaspoon of baking powder
1/2 teaspoon of kosher salt
8 tablespoons of unsalted butter, melted
2 eggs, lightly beaten with a fork or whisk
1 cup of coffee, cooled to room temperature
1 cup of well-shaken buttermilk
1 teaspoon of bourbon vanilla extract
1/2 cup of raspberry jam
fresh raspberries, for decorating and serving
For the frosting:
3/4 cup of semisweet chocolate chips or chunks
3/4 cup of sour cream, brought to room temperature
1 tablespoon of maple syrup
1. Preheat your oven to 350 degrees F and generously butter two 8 inch round cake pans. Line them with parchment paper and butter it, too.
2. Combine the flour, sugar, cocoa powder, baking soda, baking powder and salt. Whisk together, then stir in the melted butter (make sure it has had time to cool), the beaten eggs, cooled coffee, buttermilk, and vanilla. Keep stirring until no chunks remain and all ingredients have been incorporated.
3. Bake the cakes for about 30 minutes, or until a toothpick inserted into the center comes out clean.
4. Run a butter knife along the edges of the cakes and, once they are cool, gently lift them out of their pans, flipping one onto a serving platter, and the other onto a workspace. Remove the parchment paper.
5. Spread the jam evenly over the cake that you've flipped onto a serving platter, then top with the second cake. At this time, I like to put the cakes in the fridge while I make the frosting.
6. To make the frosting, melt the chocolate chips in one of two ways. One: by placing them in a stainless steel bowl set over a pot of simmering water, stirring gently until completely melted. Or two: by placing them in a microwave-safe container, then microwaving for 15 seconds, stirring, and microwaving again until completely melted. If using this technique, it's important to microwave in short increments so as not to burn the chocolate.
7. Once you've melted the chocolate, whisk in the sour cream and maple syrup. At this point, you can also refrigerate the frosting until you are ready to frost.
8. Remove the cake from the refrigerator and frost the top and sides of the cake to your liking (I like to do this using an offset spatula). I like to decorate it with fresh raspberries, arranged around the cake. Place the cake in the refrigerator until you're ready to serve.
Want to give Lemi Shine a try? Find a store near you and  take $1 off any spray cleaner or detergent.
This is a sponsored post in partnership with Lemi Shine. All words and opinions are our own. Thank you for supporting the brands that help us do what we do!