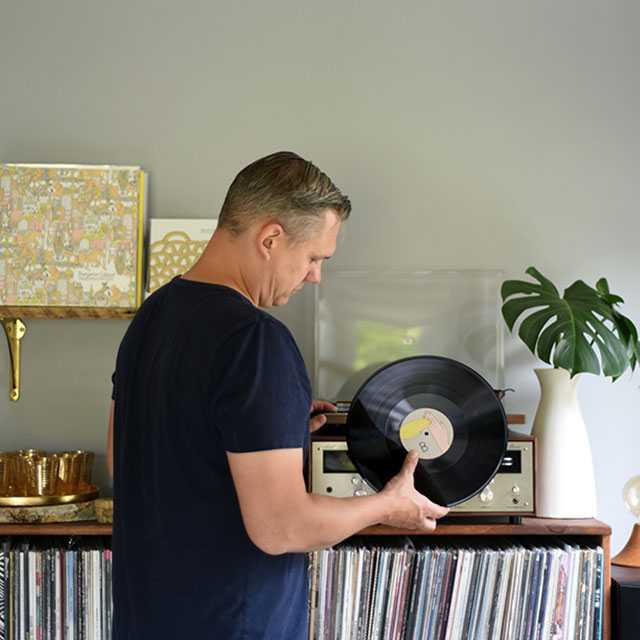 About a month ago, we sent out a survey asking our readers, customers, and followers, to share some feedback with us about their experience with Turntable Kitchen and SOUNDS DELICIOUS. We received nearly 250 responses and we learned a lot, so we thought we'd share some of the highlights with you.
We really appreciate everyone who took the time to give us feedback and have alerted the winner, who will be a receiving a 3 month subscription to their choice of vinyl club from Turntable Kitchen (Pairings Box, Coffee & Vinyl Pairings, or SOUNDS DELICIOUS). Without further ado…
Where you think we're crushing it
All right, let's start with the good stuff. Every time a new response came in, I held my breath, but I was blown away by the amount of incredibly kind and supportive comments we received from you guys! A few things that came up a lot were:
You enjoy supporting a small business

and feeling like we're not just a company, but real people.

You feel like our customer service is fast and GOOD

. And just so you know, our "Customer Service" team is just Matt. Yep. He reads and responds to each and every email you send.

You are really impressed by the quality of our products.

This feedback was incredibly validating. We take great care in creating products we want you to love, and by and large, both gift recipients and subscribers do.

You like our voice

. This really made our day, too, because we pride ourselves on creating authentic content and always staying true to who we are.
A few direct quotes
I think it's a refreshing, brilliant concept! It's worth the time to read it! It's like nothing I've ever seen.
The customer service is outstanding. The concept of the covers album is brilliant. Also, I've been very pleased with delivery and the condition each vinyl has arrived. Plus, the digital download card seals the deal for me.
I think the items you offer are exciting & different, plus your site has a personal feel.
Great concept, consistently good content, authentic
Love the product, concept and the people behind TK. I enjoy supporting them, when & if we can.
The content I have read is always interesting and well-written. I really like the combination of food and music.
Great service. Great customer experience.
Where we could use some work
One of the things that surprised me the most about the survey was how unsurprised I was by some of your feedback. As the creators of this website and our range of products, we're well aware of our warts. So well aware in fact, that these details (big and small) often keep us up at night. Without making excuses, I want to highlight that we are:
A 2 person business that is entirely family owned and operated.

We do everything ourselves: from packaging and stamping boxes, to answering every customer email and shipping the actual boxes.

Almost entirely self-funded

. Aside from the Kickstarter campaign we ran last summer, we have poured our own money and resources into this business. Most of what comes in pretty much goes out to paying business expenses and associated costs. The Kickstarter money helped us pay out a few key advances to help get SOUNDS DELICIOUS off the ground but, even then, all of our services continue to be otherwise self-funded.
What does this mean?
There are LOTS of ways we want to improve the experience on the site and for our customers. They pretty much all require a combination of three things: money, a developer, and a designer. We've tried to prioritize but unfortunately, there are many things we would still like to do that we're just not able to do, financially. Some of the things you guys mentioned included:
More content: it's true, since we became parents to three kids, and took on a third vinyl subscription service, we haven't been able to focus on creating nearly as much content. We really hope to change this at some point because we love writing and photographing!
Better web experience: this includes a lot of things. We don't have an account page for customers to track their shipments, which can create confusion and also slows us down as it requires us to respond to a lot of questions that you would otherwise be able to answer by simply logging into your account. We also don't currently accept credit cards independently of PayPal (although you can pay for most of our products with a credit card on PayPal without creating a PayPal account), which we would really love to change.
Cost: as much as we would love to lower the costs of shipping, our hands are tied. International shipping simply isn't cheap. We do offer a quarterly shipping option for international SOUNDS DELICIOUS members to try to lower the costs a bit. The cost of the actual vinyl came up a few times as well, and we'd like to address that. At $25 a release, our vinyl record price is in line with industry standards (full-length LPs typically range from $15 to $30). With our Pairings Box and Coffee & Vinyl subscription we factor in the time and money it takes to source ingredients, create and photograph original recipes, as well as hand-assemble every item. What it really comes down to is this: we're not Amazon, and we're not trying to be.
Delays (and communication around delays): by far, we consider this to be our biggest pain point. Delays in the vinyl industry happen for many reasons. Some are caused by artists, some by the record plant, some by feedback rounds and revisions on stuff like artwork or contracts. Trust us, the delays stress us out A LOT, and we try to communicate them as quickly as possible with you, but sometimes our emails go to your Promotions tab (hint, hint), other times we want to give you a clear answer before sending out an email. Either way, please know we work really hard to avoid them and that you will always receive every product you purchased, even if it's not exactly 1 month apart.
Variety: this feedback relates to a lot of things: variety in coffee beans, ingredients, recipes, SOUNDS DELICIOUS artists. The truth is, we know that we won't be able to please everyone all the time. We do our best to curate what we think is awesome and we think you'll love, but everyone's tastes are different. Our hope is that you try a subscription so that you can be surprised with something different each month and hopefully surprise yourself in the process.  
We really enjoyed reading through all of your feedback. We've come a long way thanks to all of your support, and we can't wait to see what the future brings!