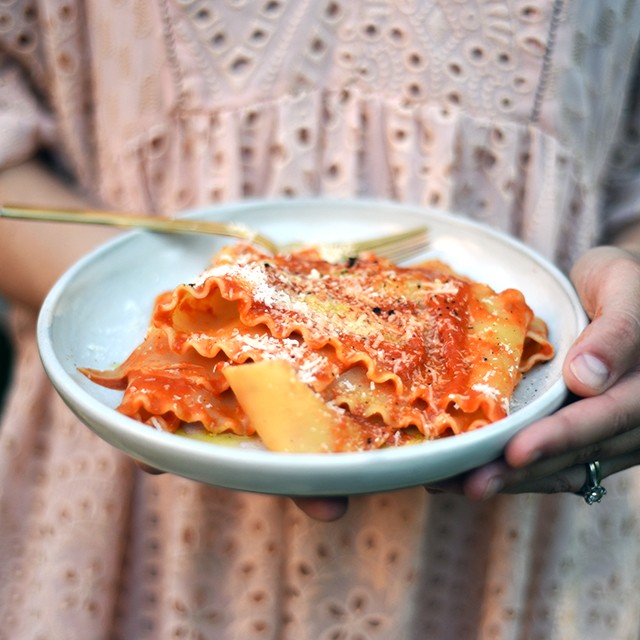 I got a text message the other day, from my friend who is on her honeymoon in Italy. She and I met actually when we were both studying abroad in Siena, a walled city in Tuscany. Thirteen years later, the internet cafe we all used to hang out at is now a pizza parlor, but the front door of our Medieval building is still the same. I still remember how cool the stone would feel when we first arrived, in March. The hot water wasn't working so well, and my limited collection of wool sweaters was in heavy rotation.
Standing outside of our old apartment building, my friend said, "I felt all the emotions. Happiness. Longing. Relief. Sadness. Joy. Nostalgia. Like how did my life fly by before my eyes so quickly? Where did the last 13 years go? What have I done? What have I gained? What have I lost? How is my life different? How have I changed? The last time I was here I remember feeling like I had my whole life in front of me." Getting her text message, I too, got hit with a wave of emotions.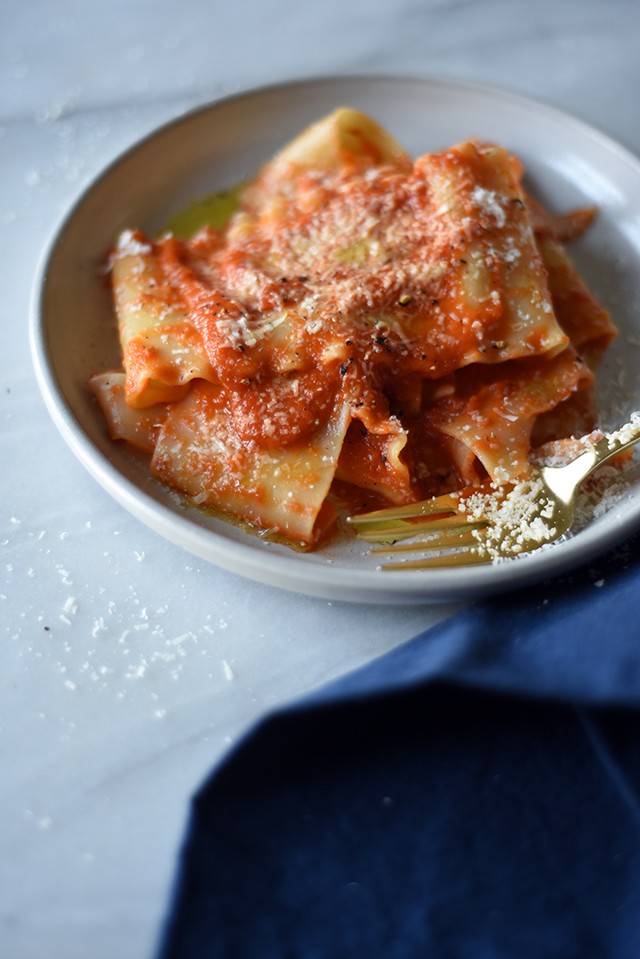 I sometimes struggle to articulate what it is about this season of life that I find so challenging. Why I feel so out of body sometimes. When I dig deeper, I realize that I am still who I was back then, in that Italian apartment building. Only now, I'm weighed down with so much more experience, responsibility, and knowledge of the world that I didn't have before. It's hard to reconcile.
I've started meditating recently, with the help of Headspace (check it out if you haven't already). Some days, I find it immensely challenging to stay in the present. I can barely keep my eyes closed and my thoughts run a million miles a minute. I imagine the end of our kitchen remodel and what it will be like to cook on my new stove. I think about my grocery list. I wonder if I remembered to buy a birthday gift for a kid's party. But other days, at the end of my 10 minutes, I feel as though I'm just waking up from a nap during which I was floating above all the thoughts, just hearing the hum of traffic, or feeling the hairs on my arms sticking up a little from a breeze. Those days are my favorite.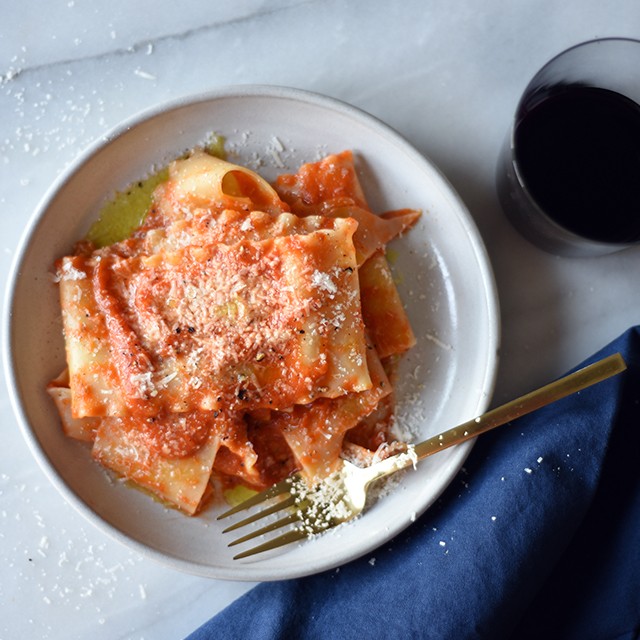 Thirteen years ago, I was barely an adult, living in a foreign country with no cell phone, no laptop, no television. It was hard NOT to be present. When walking home at dusk, I couldn't glance down at my phone, I glanced down at the uneven cobblestone streets, and noticed the families around me, some eating gelato, some carrying the day's groceries, some with a slice of pizza in one hand and a newspaper in the other. I'd notice the elderly shop keepers sweeping their entryways. I'd notice the boars heads hanging above the meat shops. I'd notice impossibly thin heels some girls could practically run in down those cobble stoned streets. I noticed, whether I wanted to or not, because I was there.
I'm not saying that cell phones have ruined us or our children, though of course, I guess it all remains to be seen, but I do feel like I've started noticing things less and started worrying about things more. There are many reasons for that, of course, but I'm hoping to intentionally try to notice a little more again.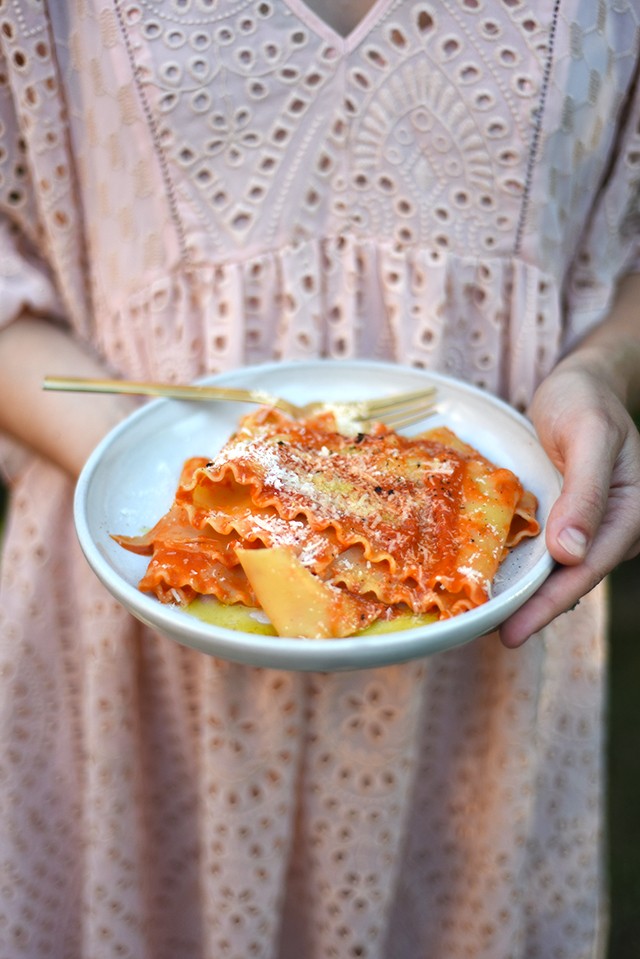 Lasagnette
Adapted from Simple Fare (there's a fall/ winter version of the book out now!)
For the tomato sauce:
2 28 ounce cans of crushed tomatoes (preferrably, San Marzano)
1/2 cup of extra virgin olive oil
2 tablespoons of flaky sea salt
1 teaspoon of sugar
For the pasta:
salt and olive oil
1 1/2 pounds of dry lasagna noodles
2 tablespoons of Garlic Confit Oil* (or simple garlic oil, recipe below)
1 cup of grated Parmesan cheese
freshly grated black pepper
For the simple garlic oil:
1/3 cup of extra virgin olive oil
3 cloves of garlic, peeled
*Karen includes a recipe for homemade Garlic Confit in her book. If you don't have it on hand, a simple, quick homemade garlic oil will do!
1. If you don't have garlic confit, as the recipe calls for, make a quick garlic oil: combine 1/3 cup of olive oil with 3 garlic cloves in a skillet. Heat over medium, and cook, not letting the garlic get burned, for several minutes. You should be able to smell the garlic aroma. Discard the garlic cloves and set aside.
2. To make the tomato sauce: combine all of the ingredients, except for the sugar, in a large pot. Simmer over high heat, then reduce to medium-low, stirring occassionally, and continuing to cook for 20-30 minutes. Add the sugar and cook for 5 more minues. Use an immersion blender to puree, then set aside.
3. Bring a large pot of water to a boil. Add the salt, and a drizzle of olive oil. Add the lasagna noodles and cook according to package instructions. Cook until al dente (or slightly firm to the bite).
4. Drain the noodles and transfer them to a large bowl. Cover with desired amount of tomato sauce and toss very gently. Divide the noodles among bowls and top each with a generous amount of grated Parmesan cheese, more flaky sea salt, freshly grated black pepper, and a light drizzle of the Garlic Confit oil or simple garlic oil.