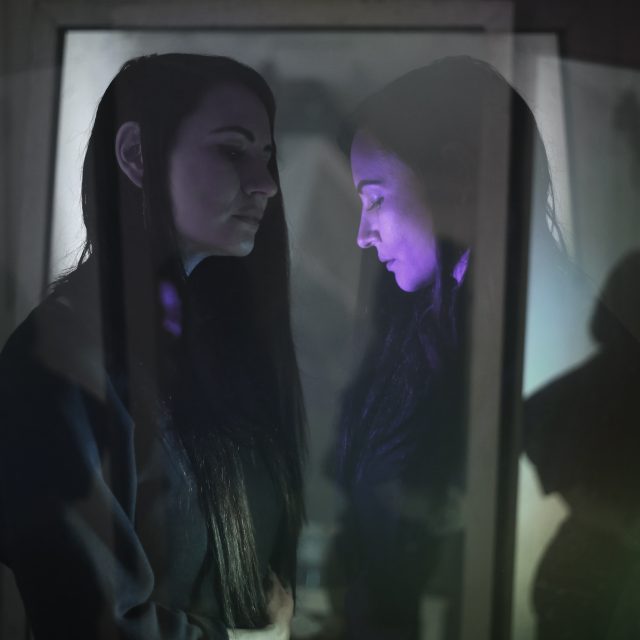 Thanks to a friend who was a die-hard fan, I became obsessed with The Cure in high school and college. I had every record they'd ever released and I was obsessive about hunting down their b-sides. I still think tracks like "From The Edge of the Deep Green Sea," "Jumping Someone Else's Train," and "A Forest" rank among some of the greatest songs ever written.
So it's with particular enthusiasm that we announce that our friend Frankie Rose has recorded a full album cover of The Cure's Seventeen Seconds for SOUNDS DELICIOUS. For those who somehow missed Frankie's brilliant solo LPs such as Turntable Kitchen favorites Interstellar and the brand spanking new Cage Tropical, you may nonetheless recognize her for her impressive resume as one of the founding members of Crystal Stilts, Dum Dum Girls, and Vivian Girls.
Seventeen Seconds was The Cure's second album and originally dropped back in 1980. Q Magazine called it one of the "100 Greatest British Albums Ever" and it was included in the book 1001 Albums You Must Hear Before You Die. It's a classic.
Frankie explained why she selected this record for SOUNDS DELICIOUS and her approach to the recording process:
"This is my take on The Cure's Seventeen Seconds. Since I already think it's a perfect record, I tried not to reinterpret too much and stick to similar sounds as the original, but with a twist. Working on it with Jorge Elbrecht was a dream, because he's the only person who's as deep of a Cure fan as I am! And he's a damn wizard!"
The album's first single premiered yesterday on Pitchfork and you can hear it here:
Frankie Rose's version is only available by subscribing to SOUNDS DELICIOUS. In addition to a deluxe edition for our Kickstarter supporters, it's available on super limited colored vinyl for recurring subscribers and gift orders of 6-months or more (while supplies last) and on black vinyl for all other orders. As always, each copies comes packaged with a digital download of the album. Only 1000 copies were pressed in total! These are expected to ship mid-November.