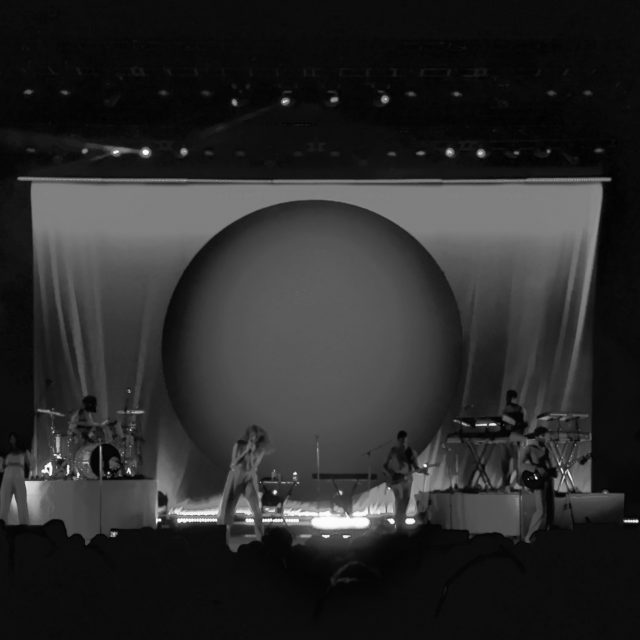 Another year, another Hopscotch is in the books; and somehow 2017 managed to exceed the lofty expectations I had leading into it. There were so many standout performances this year – and everything seemingly went off without a hitch, so first off, shoutout to the Hopscotch organizers for putting together such a stellar weekend. As I mentioned in my previous post, I believe Hopscotch remains unparalleled in terms of what it's able to offer attendees, which is no small feat considering the sheer volume of music festivals across the country. So without further ado – here are some of my Hopscotch highlights followed by some photographs from the fest!
5 BEST OF THE FEST
While I was expecting a memorable performance from Solange, I wasn't expecting something this momentous and powerful. For one hour on Saturday evening I felt as though I had been transported to another planet. Solange – alongside her band, backup singers and dancers – performed a set primarily composed of songs from her highly acclaimed 2016 album A Seat at the Table and seemed to draw a reaction from the crowd with every move she made. The stage itself looked like something out of a modern art museum – everybody up there was dressed in red with a big red circle lingering behind. The production design proved to be as effective as it was minimal. The biggest reception came when she had the entire amphitheater moving to "Losing You" – a standout from 2012's True EP. At the end of the flawless set I felt fortunate to have experienced such an extraordinary and inspiring display from a world class performer and a true visionary. I still haven't stopped thinking about it.
When I arrived to Raleigh's Fletcher Opera Theater (my favorite Hopscotch venue) late Thursday night, I saw Phil Elverum – Mount Eerie's mastermind – sitting silent behind a table strewn with his own merchandise. Shortly thereafter, he stood up, grabbed a bright yellow guitar case and headed backstage. What came next was one of the rawest and most profoundly heartbreaking and personal performances I've ever seen. On the sizeable Fletcher stage Elverum quietly walked out to play songs from this year's A Crow Looked at Me – an honest account of the grief, sadness, confusion and despondency stemming from his wife Geneviève's death. Aside from a few people opting to leave during his set, the audience was respectful as Elverum poured his heart out. At one point he even apologized for subjecting us to such sadness but also made sure we knew that he actually does like playing these songs. There were a couple new ones in the mix as well – which were equally as devastating. One in particular referenced a hangout with Father John Misty and Weyes Blood and managed to conjure a few laughs from the audience. It was a short-lived moment of amusement among the melancholy.
Riding high from the Solange performance, I made my way over to Nash Hall to see New Zealand singer Aldous Harding perform. The bare bones venue proved to be the perfect setting for her mesmerizing gothic folk tunes. The intense energy of her stage presence made the performance impossible to look away from while the dynamic range and power of her vocal delivery filled the entire room. Closing out with the epic "Horizon," the room erupted when the last piano chord faded out. Afterwards, I called it a night – texting friends that opting to see Solange and Aldous Harding back to back may have been one of my best decisions ever. I don't think that evening could've been any better.
When Big Thief hit the stage at City Plaza on Thursday there was a visible physical absence. Member and enthralling guitar player Buck Meek was nowhere to be seen – but it didn't faze the band one bit. Led by the incomparable Adrianne Lenker, the remaining three masterfully performed songs from 2016's Masterpiece and this year's Capacity as well as some new ones. At the beginning of the set there was a small gathering on hand to catch the performance but by the end the crowd had grown substantially – a trend that will continue with this band I'm sure.
In what was easily the grooviest set I saw at Hopscotch, Chicago MC Noname took command of the Lincoln Theatre stage on the heels of her breakout mixtape Telefone. Joined by a full band, she was all over the stage as she interacted with concertgoers, shouted out various sections of the venue and even prompted singalongs. It was a performance full of positive energy and relaxed vibes and was surely an indicator of things to come. I have no doubt she'll be confidently dominating arenas in no time.
I already can't wait for Hopscotch 2018!