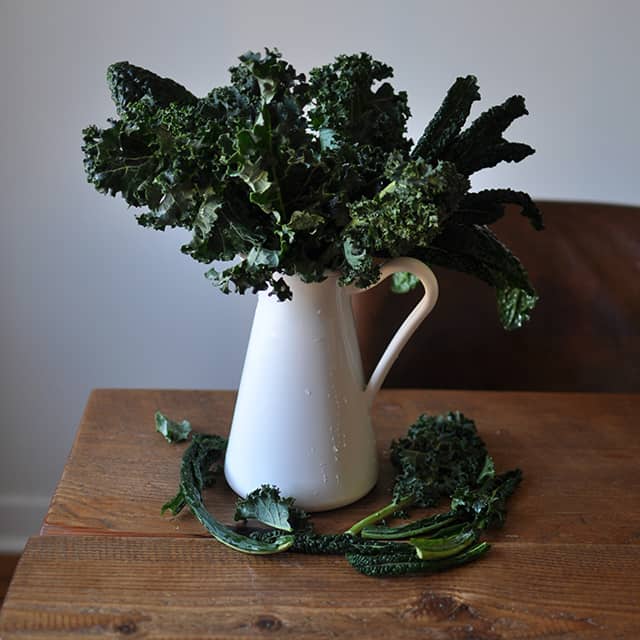 This is a sponsored post in partnership with Naked Juice. All words and opinions are our own. Thank you for supporting the brands that help us do what we do!
Kale and I first met at the farmer's market — at an outing that quickly became a weekly ritual. Previously, the only greens I was accustomed to eating were lettuces. But these hearty bushels greeted me every Saturday morning for weeks until one day I decided to buy one and see what the fuss was all about. There were a lot to choose from: red Russian, curly, and Dino, the latter of which has become a weekly staple and family favorite. When I have so much kale I don't know what to do with it (like that time I ordered a large family-sized farm box and got EIGHT bundles of kale), we make kale chips.
Kale makes winter bearable and I've found it to be one of the most versatile vegetables to have on hand. You can stir it into soups, juice it, sauté it, and swap it in for other greens in virtually all of your favorite salad recipes. It pairs well with bold flavors, as well as crunchy additions.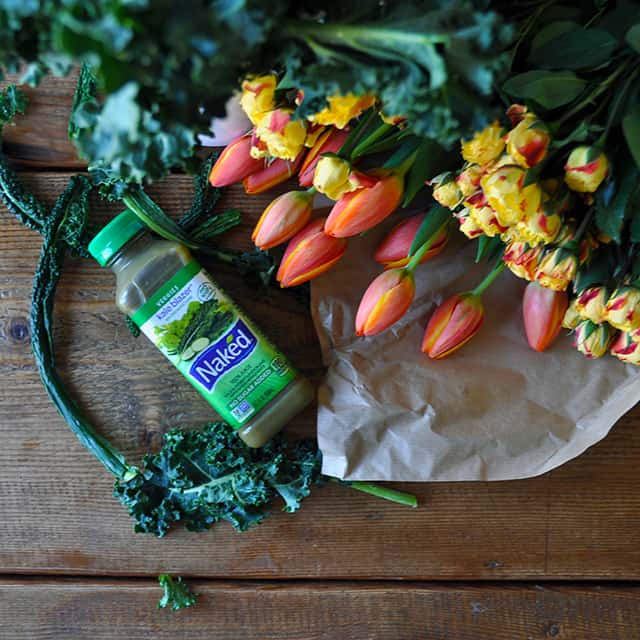 Discerning kale fans will tell you that it must be massaged (with or without lemon juice) but I've found kale to be forgiving. When I'm in a hurry, I thinly chop it up and toss it with anchovies, walnuts, olive oil, pepper, and plenty of Parmesan cheese. I call it my 'power lunch.' Throw in some croutons and you've got all the greens, carbs, and proteins you need for the day.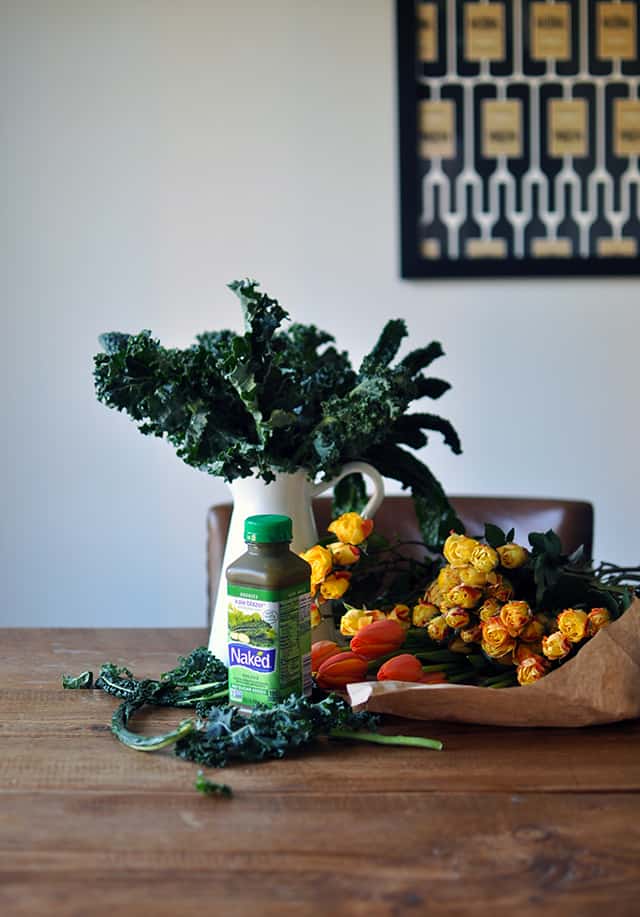 It's gotten to the point where I buy kale on virtually every grocery trip outing. Truth be told, my favorite routine of going to the farmer's market has been disrupted quite a bit recently. Adding two infants to our family and a big move that I'll tell you about soon will do that. Having kale in my fridge and making those kale chips is a weekly reminder that our routines can ebb and flow. What used to be a weekly tradition may be no more but we can create new ones and find our way back to old ones, too. I realize that kale has been having a 'moment' ever since Michael Pollan and Mark Bittman came on the scene but I think it's as well-deserved as red lipstick and white kitchens — it's pretty darn awesome!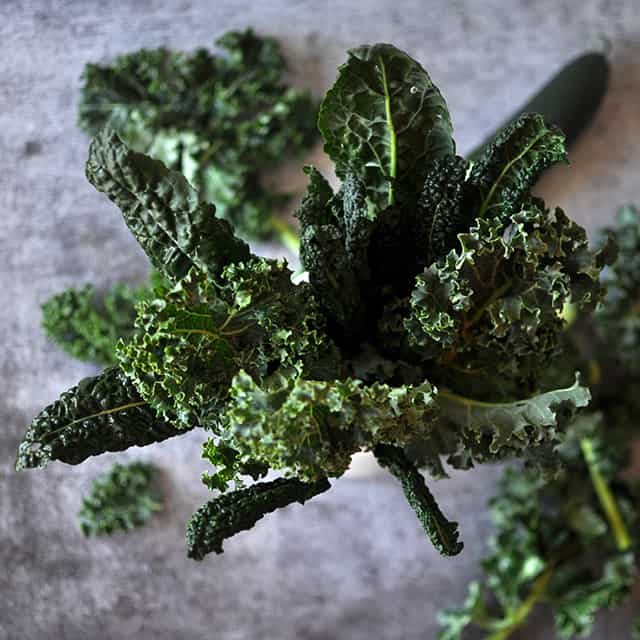 Today I thought I'd share with you a few of my very favorite kale recipes and dishes (because I'm guessing you've given up on those New Year's Resolutions and there's always time for a healthy reboot):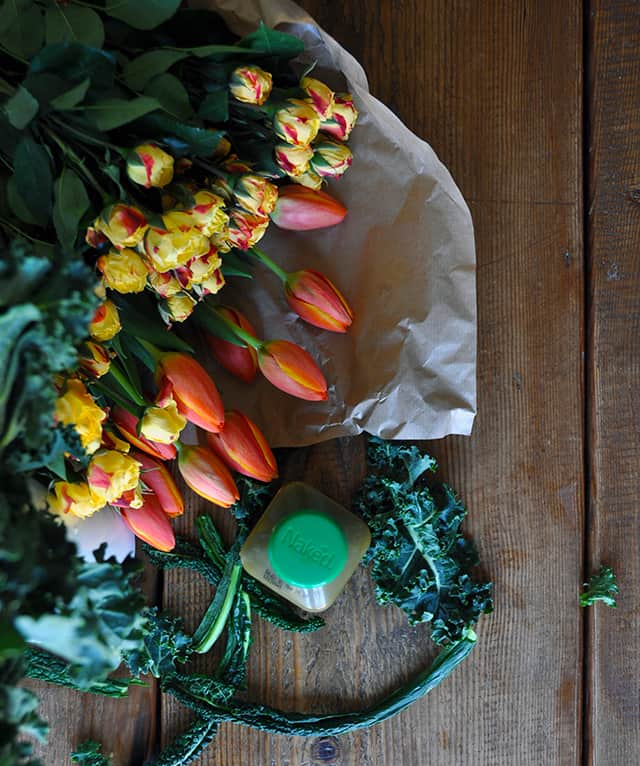 The kale salad at Darwin Cafe in San Francisco. It is THAT good and bigger than my torso, I think.
Coconut kale salad. Something freaky is happening: after a lifetime of hating on coconut, I'm coming around to the flavor! This version is on my 'to try' list.
Our go-to kale chips recipe. This one is on heavy rotation.
Green juice/smoothie. And for days when juicing yourself is not manageable, I was excited to try our sponsor Naked Juice's Kale Blazer, which is packed with tons of green veggies. I've been sipping on it in the afternoons when I need a brain/energy boost.
Kale bouquet: Not a recipe, but hear me out. I know that the leaves are kind of a 'thing' but seriously, a kale floral arrangement (and not just the decorative kale!) is a pretty fun idea. Next time, I'm going to throw in a few flowers into the mix.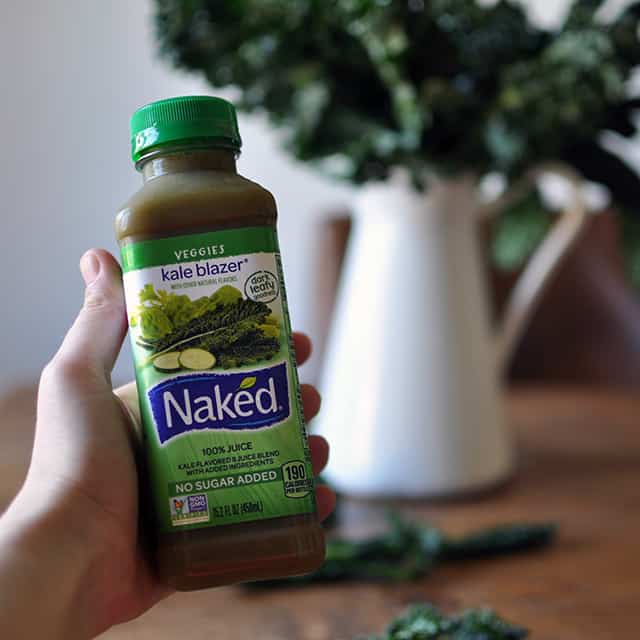 Do you have a favorite way to use kale? I'd love to know.
This is a sponsored post in partnership with Naked Juice. All words and opinions are our own. Thank you for supporting the brands that help us do what we do!