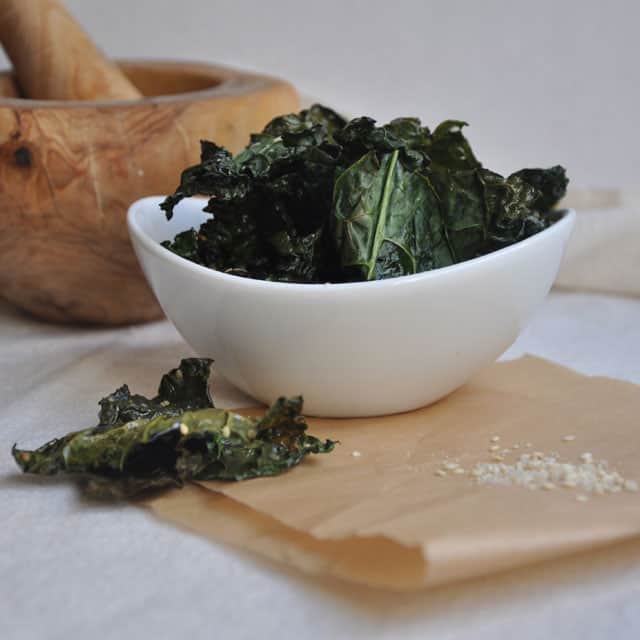 There's a good reason why I've never shared a recipe for kale chips on Turntable Kitchen. The reason is that I had always thought that people who thought kale chips were tasty were batshit crazy. I'm not a potato chips kind of girl, but I've always thought those women who would rave about how their favorite ice cream flavor is actually non-fat frozen yogurt were just fooling themselves. I've done it myself, and I know. But let's get back to kale chips.
They are not a replacement for potato chips. Just in case you thought that's where I'm going here. They do not taste like anything fried. Again, I'm just trying to set some expectations. But there is just something about them, when they're done right. Since they're basically roasted kale, you can eat as many as you want, and never feel guilty. There's something so utterly satisfying about that. They're crunchy and slightly bitter. I don't mind the little brown spots they develop in places where they've overcooked. I've made kale chips a few times now, but my favorite preparation is definitely the one I'm about to share with you. So, what's special about these kale chips?
They're tossed with a very tasty little mixture: sesame salt. You may have seen it before. I had previously made a batch of sesame salt as a topping for a salmon dish I shared recently. If you've made the salmon dish (or are now considering making it, ahem), you may want to set aside some of your sesame sea salt. It's slightly nutty, salty (obviously) and a little crunchy. And it makes a fantastic addition to these kale chips. You may just make a batch and eat them all yourself in one sitting.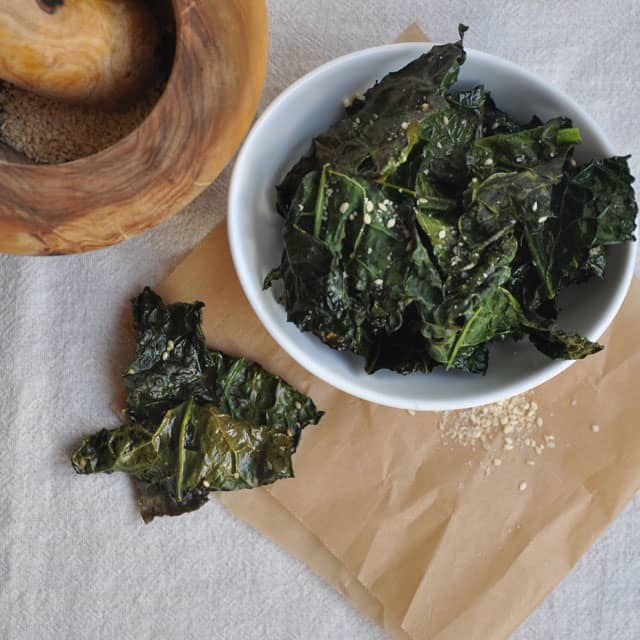 Sesame Salt Kale Chips
1 bunch of Lacinato kale
1 recipe for Sesame Sea Salt
2 tablespoons of olive oil
lemon zest (optional)
1. Preheat your oven to 375 degrees F.
2. Roughly chop the kale leaves crosswise. Discard the leafless stems.
3. Place the kale in a bowl and add the olive oil. Toss to combine.
4. Place the kale, in a single layer, on a lined baking sheet. Cook for about 12-15 minutes, rotating the sheet midway through baking, until the kale has crisped up.
5. Once the chips have cooled slightly, break any large pieces in half and sprinkle chips with sesame salt (to taste). If you want to add an additional flavor profile, toss the chips with a bit of lemon zest (a teaspoon or so).
Musical Pairings: Shigeto – Lineage + Sesame Salt Kale Chips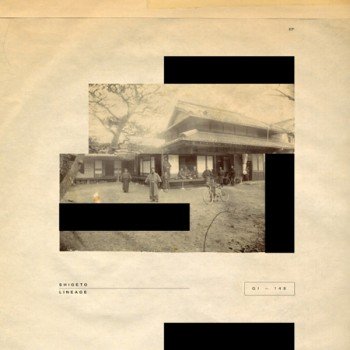 Get more on the Turntable.