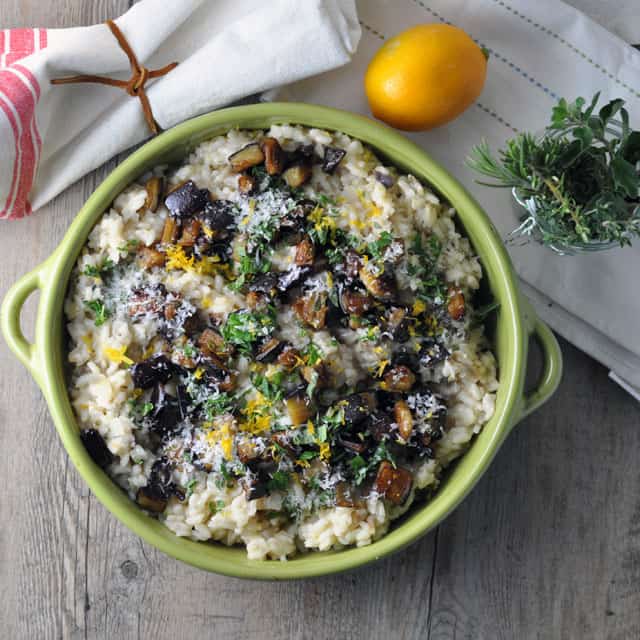 All of the walls in my house are white. I hadn't intended for it to be that way, but for the past seven years, I have lived in a rented apartment where painting the walls is off-limits. I never thought it would get to me so much. You see, my bedroom in my parents' home was white. My college apartment walls were white. I once lived in a house where my bedroom walls were a baby blue, but that is beside the point. White is as inoffensive as colors get and yet, I yearn for yellow. Or green. Or a dusty rose. Sometimes I wonder if, when I move, I will paint every room a different color, to make up for these years of white.
In the meantime, I have found a way to combat the whiteness of my walls with color:
Our home is filled with blown up photographs of our travels and colorful artwork.
Most of my kitchen gadgets and accessories feature a pop of color (our Kitchenaid stand mixer is yellow, my tea kettle is red, I have a rainbow of spatulas, and bright orange latte bowls for morning yogurt and granola)
My collection of flowered Anthropologie aprons is growing
I have a giant bowl of fruit that is always overflowing with the bounty of the season (right now, it's pears, blood & Cara Cara oranges, and apples)
I try to pick up fresh flowers on a weekly or bi-weekly basis. Hydrangeas are some of my favorites.
I cook with lots of color.
Cooking with color is something I've noticed myself doing ever since I started cooking seasonally. I can never get past a plate filled with a lot of brown (unless it's my mom's barley and mushroom soup!). Even if what you're cooking is on the darker color spectrum, you can often brighten it up with things like:
Fresh, green herbs
Lemon, lime, and orange zest
A drizzle of olive oil
A poached egg (hey, put an egg on it!)
A sprinkling of pistachios
Fresh berries (for something sweet, like tapioca pudding)
My love for Italy, and risotto, knows no bounds. Yet, somehow, I've managed to go a long time without sharing a recipe with you. So here it is — an adaptation from one of my favorite vegetarian cookbooks, Plenty. This risotto isn't your typical one: its stock base is vegetarian, and its nutritional element comes from eggplant prepared in two different ways (burnt — more on that later! — and sauteed). At this time of year, fragrant Meyer lemons are plenty (no pun intended!) around these parts, so I used some to add a bright citrus flavor to the dish. Making your own vegetable stock is surprisingly easy, and this recipe makes enough for you to bring some to lunch a few days in a row!
What role does color play in your life?
Eggplant and Meyer Lemon Risotto
adapted from Plenty
*serves four
2 medium-sized eggplants
1/2 cup plus 1 tablespoon of olive oil
kosher salt and freshly ground black pepper
1 onion, diced
2 cloves of garlic, crushed
7 ounces of arborio rice
1/2 cup of dry white wine
3 1/4 cups of hot vegetable stock (preferably homemade*)
zest of 1 Meyer lemon + 2 tablespoons of freshly-squeezed juice
1 1/2 tablespoons of unsalted butter
1/2 cup of grated Parmesan cheese, plus more to serve
diced basil or flat-leaf parsley, to serve
1. Weird as it may sound, the first step of this recipe is to literally burn one of your eggplants. To do this, preheat your broiler and then use a sharp knife to make 4-5 cuts in the eggplant. Place the eggplant on a foil-lined baking sheet and broil it for about an hour.
2. Once the eggplant is cool enough to handle, slice it in half, longways, and scoop out the flesh. Toss the skin. Roughly chop the eggplant flesh and set it aside.
3. Dice the second eggplant into 1/2 inch pieces. Heat about 1/3 cup of olive oil in a medium saucepan and fry the eggplant, in 2-3 batches, until golden. Toss it frequently as it cooks so as to not burn it.
4. Place the eggplant in a colander and sprinkle it with kosher salt.
5. Add the onion and the rest of the oil to the same pan and cook until soft. Add the garlic, cooking for a couple of minutes. Next, add the rice and stir to coat the grains. Pour in the wine and let it cook off for 2-3 minutes (turn up the heat if it is not hissing). Once the wine is nearly cooked off, dial down the heat to medium.
6. Pour in a ladle-ful of hot stock and stir. Keep adding the stock, approximately 1/2 a cupful at a time, and stir the rice continuously as it cooks. Once you have used up all of the stock, remove your pan from the heat and add about half of the lemon zest, the lemon juice, butter, Parmesan, most of the pan-fried eggplant (set some aside for topping), eggplant flesh and season with salt. Stir and season with more salt and pepper, as needed.
7. To serve, scoop risotto into bowls, top with some of the remaining pan-fried eggplant and lemon zest. Have plenty of extra Parmesan cheese on hand.
*Homemade vegetable stock is super easy to make. In a large soup pot, combine: 2 carrots, quartered, 2 stalks of celery, quartered, 1 onion, halved, bay leaf, few sprigs of parsley, 2 sprigs of thyme, and some salt.  Cover with water and bring to a boil. Lower the heat and simmer for half an hour before straining it and pouring it back in the pot. Season with salt, to taste.
Musical Pairings: The War On Drugs – Slave Ambient + Eggplant and Meyer Lemon Risotto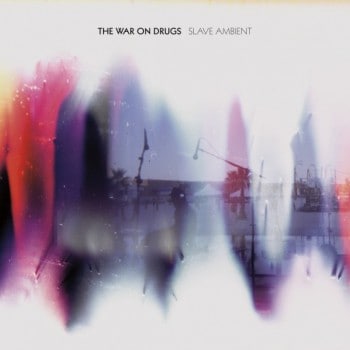 More on the Turntable.