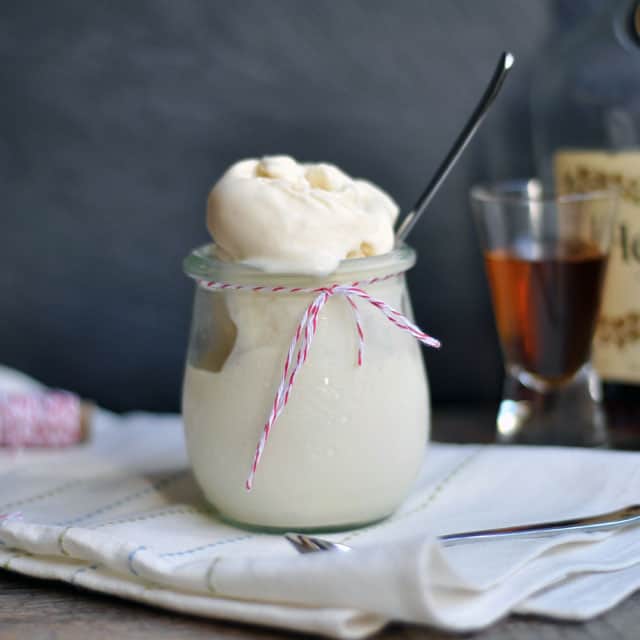 When I lived in Italy, I learned three very important things. Don't talk about God. Don't talk about politics. And eat pasta as a first course. I've managed to be pretty good at sticking to the first two rules, but it's on the third that I waiver. It's an internal struggle that I have; in America, we are taught to eat pasta out of a giant, never-ending bowl, with a side of cheesy bread whereas in Italy, every meal starts with a small bowl of light pasta. There is one food group, however, that the Italians don't treat with such self-control and that category is gelato.
Gelato is, in fact, simply the Italian word for ice cream. Italian gelato has a higher concentration of flavorings other than milk and cream, so its consistency ends up being much richer than the typical creamery treats we're weaned on as American children. Chocolate gelato doesn't taste like chocolate mixed with cream and milk. It tastes like whipped, melted chocolate, much in the same way as Italian cioccolata (or hot chocolate) is also largely a cupful of thick, melted chocolate, not a milky, leaky thing. For years, after I returned home to California, I tried to find the gelato that I fell in love with on the streets of Siena, Florence, Rome, and Venice, but no luck. Served in a tiny pastel-colored plastic cup with a spoon that looks like a miniature paddle made for a creature no bigger than a mouse, the gelato that I found was not at all what I craved. At some point, I rediscovered my love of good old fashioned American ice cream, specifically, artisinal ice cream, which has become so popular in San Francisco, New York, Seattle, and other cities across the country. And then I finally tried Jeni's Splendid Ice Creams in Columbus, Ohio.
I had heard about Jeni's for a while, from friends in Columbus, but when you're visiting in the dead of winter and it's 30 degrees out, ice cream is the last thing you want. This year, however, our trip to Ohio was unseasonably warm and I was set on sampling Jeni's creations. I made her sweet corn ice cream last summer and been dreaming of sampling her other flavors. And boy did we sample. A total of 10? 15? I don't remember. What I do remember is the flavors that hit my mouth: blackberry crisp, spicy peanut, cardamom (yes, cardamom!) and cream, cognac-soaked prunes, pistachio, ginger, and riesling-poached pear. Jeni is the Wizard of Oz of ice creams in my mind and her cookbook, named after her storefront and internet business (the woman ships ice cream packed in dry ice all around the country!), is a gem to own.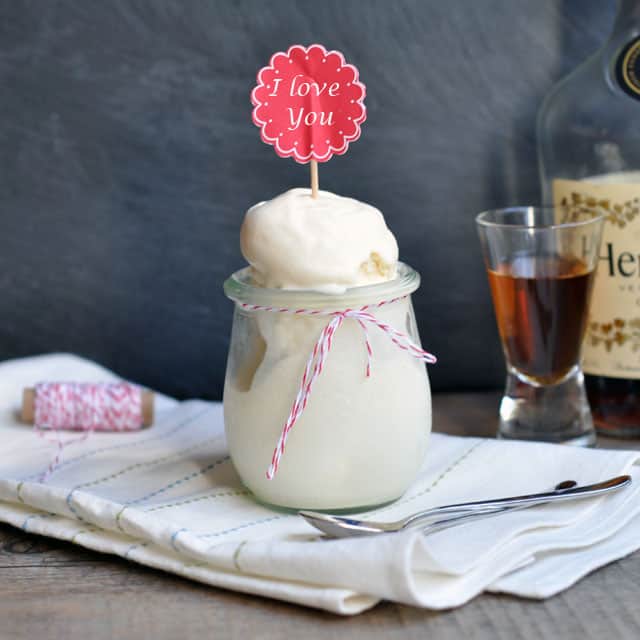 The secret to Jeni's ice cream is her base, which incorporates cream cheese — an ingredient the Italians would never use. Funny enough, though, her technique lends itself to a very gelato-like ice cream consistency. The flavors of her ice cream are more pronounced, the texture is creamier and tastes richer, somehow.
Jeni describes her cognac ice cream as 'the vanilla ice cream of the holiday season.' I describe it as sexy beyond words. If you're unfamiliar with Cognac, it's a warming liquor that is actually a type of brandy. Its fans include my mom and American hip hop artists. Naturally, my mom is a hip lady. In this ice cream, the Cognac mixes with milk, cream, sugar, and cream cheese to create a flavor that you won't immediately be able to pinpoint but that will make you think of: cabins in the woods, wool blankets, musk, almonds, wind, and heat. With Valentine's Day around the corner, I dare you to make this for your evening date and knock his or her socks off. Because it will. You're welcome.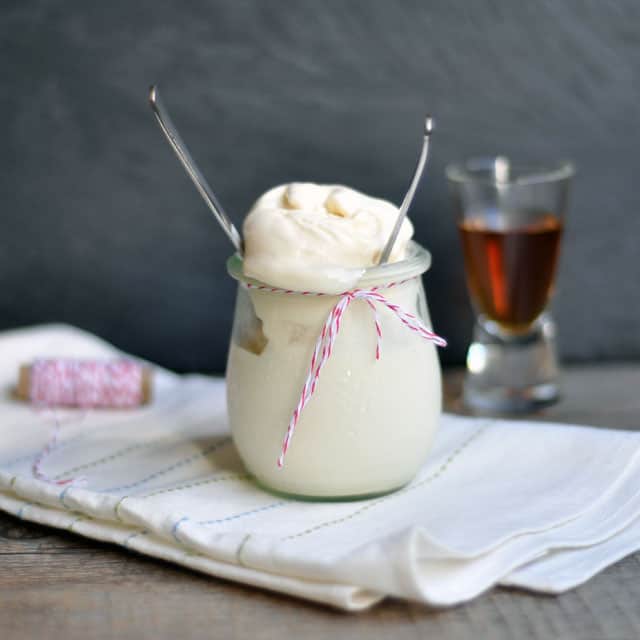 Cognac Ice Cream
adapted from Jeni's Splendid Ice Creams at Home
2 cups of milk
1 tablespoon plus 1 teaspoon of cornstarch
3 heaping tablespoons of cream cheese (softened)
pinch of kosher or sea salt
1 1/4 cup of heavy whipping cream
1/2 cup of sugar
2 tablespoons of light corn syrup
1/4 cup of Cognac
1. Make a slurry by mixing two tablespoons of milk with the cornstarch until it forms a paste. In a separate bowl, whisk the cream cheese until it's smooth. Prep your ice water bath by filling a large bowl with water and ice cubes (this will cool your base quickly).
3. Combine the rest of the milk, sugar, whipping cream, and corn syrup in a medium pot. Bring the mixture to a slow boil over medium heat and boil for four minutes before removing from the heat.
4. Whisk in the cornstarch slurry, then bring the mixture back to a boil over medium-high heat. Cook, stirring the mixture, until it begins to thicken (this should take about one minute).
5. Whisk the cream mixture into the bowl with the cream cheese until it's smooth. Stir in the Cognac.
6. Transfer the ice cream base into 1 gallon Ziploc freezer bag and seal tightly. Place the bag in the ice bath and let sit until completely cooled (about 30 minutes).
7. Process the ice cream according to your ice cream maker's instructions and then transfer to the freezer for at least four hours (though, given the addition of the alcohol, I'd recommend freezing for 6).
Musical Pairings: Bachelorette – Bachelorette + Cognac Ice Cream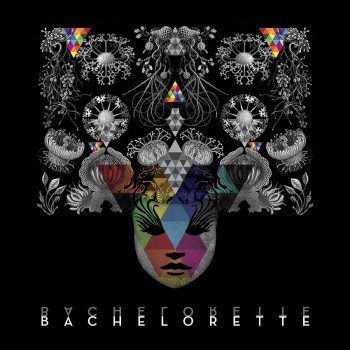 Get more on the Turntable.