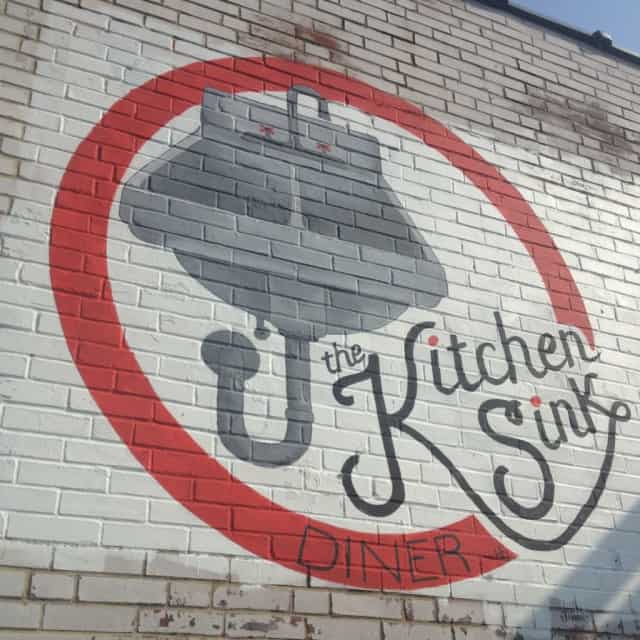 Have you ever wondered what life's like for your favorite band on tour? What do they eat before/after a gig? Where did they eat when they stopped in your town? What are they listening to in the van as they jump from gig to gig? Well, we've got your covered. Courtesy of Roll Call Records, our friends in Typhoon have graciously offered to share a journal of their food and music experiences as they embark on their tour in support of their magnificent new album White Lighter. Dubbed "Tour Pairings" we'll be sharing updates about twice a week, so stop back to read more. If you've missed them, you can catch up on Kyle's post about Denver and Devin's post about Vancouver. Meanwhile, today's post covers Typhoon's stay in Saint Louis courtesy of Jen. 
Saint Louis / by Jen
Spending nights in hotels has become a luxury we are getting more use to. However, nights on floors in houses of friends of friends in foreign cities are the environments where memories that stick are born.
Alex, Ryan and I woke up in the Central West End of St. Louis at my friend Irum's house. Down the street, we found ourselves at a tiny Creole-infused diner called The Kitchen Sink. The kind man behind the counter played owner, cook and server. I ordered the Phat Cat which consisted of two eggs, applewood smoked bacon, tots and a homemade waffle. As we waited he dropped by an order of sweet corn fritters on the house in celebration of The Kitchen Sink's one year anniversary. The food arrived in aluminum mess kit bowls with plasticware. Locals filtered in and out, collecting their 'regular' and rushing out to chase their days, a sure sign we were in the right place.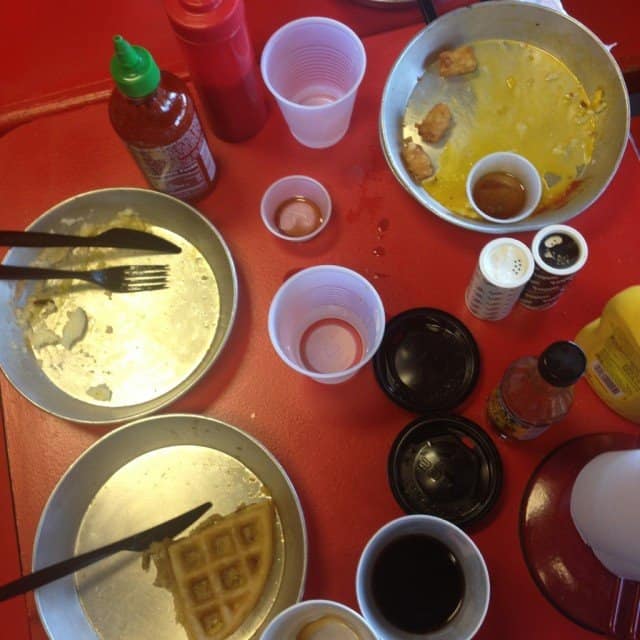 We paid at the counter and piled into the car. The freeway on-ramp brought a trash drum beat bumping through the car speakers. Jocy, Irum's housemate, schooled us on how to 'flip the pancake' (a dance where you move your arms back and forth while simultaneously twisting your wrists *can be done slow or fast, depending on the amount of pancakes you want to flip*). Katy Perry's ROAR carried us down the highway towards the rest of Typhoon as we sang at the top of our lungs and flipped pancakes in the back seat.
Over a week into tour, mornings can be groggy and catch you grasping for every extra minute of sleep. A catchy drum beat and lyrics that beg you to yell 'I am a champion and you're gonna hear me roar' can bring life to my morning swifter than the strongest cup of coffee.
Don't forget, you can score a copy of White Lighter on limited-edition vinyl directly from the band's website. Also we're down to less than a handful of copies of the limited-edition, hand-numbered single for "Dreams of Cannibalism" (which is backed with the non-album track "Rules of the Game") which is only available through the Turntable Kitchen Pairings Box.