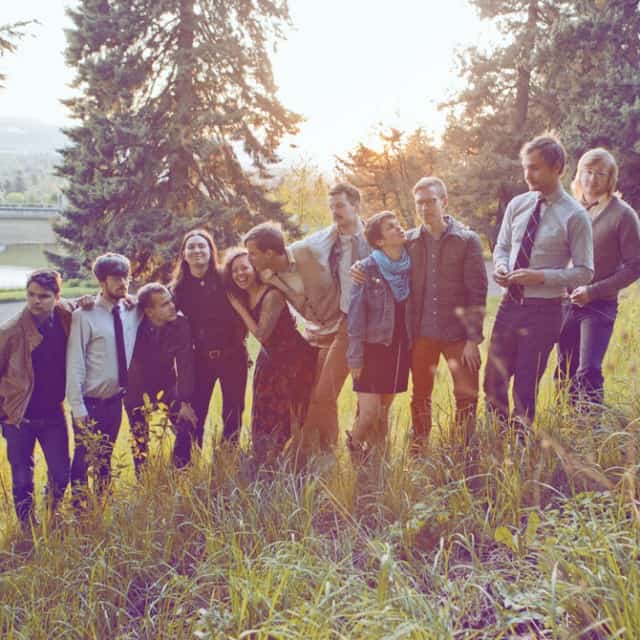 Have you ever wondered what life's like for your favorite band on tour? What do they eat before/after a gig? Where did they eat when they stopped in your town? What are they listening to in the van as they jump from gig to gig? Well, we've got your covered. Courtesy of Roll Call Records, our friends in Typhoon have graciously offered to share a journal of their food and music experiences as they embark on their tour in support of their magnificent new album White Lighter. Dubbed "Tour Pairings" we'll be sharing updates about twice a week, so stop back to read more. Today you can read about Typhoon's Tour Pairings in Vancouver courtesy of Devin. And, if you're wondering, Denver is up next.
Vancouver / by Devin
"For every great night of partying in Vancouver (and these abound) there exists an equally great hearty morning breakfast to be had. Vancouver's big on benedicts and also these things called Caesars. It's a Bloody Mary, but instead of tomato juice, it's clamato (also note that wheat toast is called brown toast and the restroom is a washroom).
On this trip, we had breakfast at The Wallflower, recommended for its gluten-free options. I got coffee, bacon, eggs over medium, potatoes and a house-made, gluten-free biscuit and it sure hit the spot. They also had gluten-free french toast available, which is just awesome.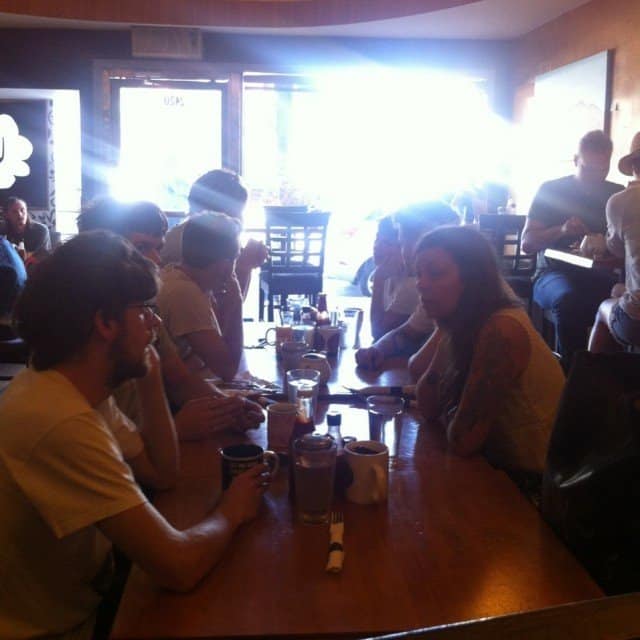 The song that always comes to mind on these mornings for me is "Early in the Morning", Harry Nilsson's version. My favorite verse is where he goes for breakfast and the server says "Harry you sure look beat" and if I ever found a place to get breakfast where someone said that to me upon entering, I'd have a new favorite restaurant. I feel like that stuff only happens in diners."
Don't forget, you can score a copy of White Lighter directly from the band's website. And you can nab a copy of the limited-edition, hand-numbered single for "Dreams of Cannibalism" (which is backed with the non-album track "Rules of the Game") only through the Turntable Kitchen Pairings Box while supplies last (less than 30 copies remain).