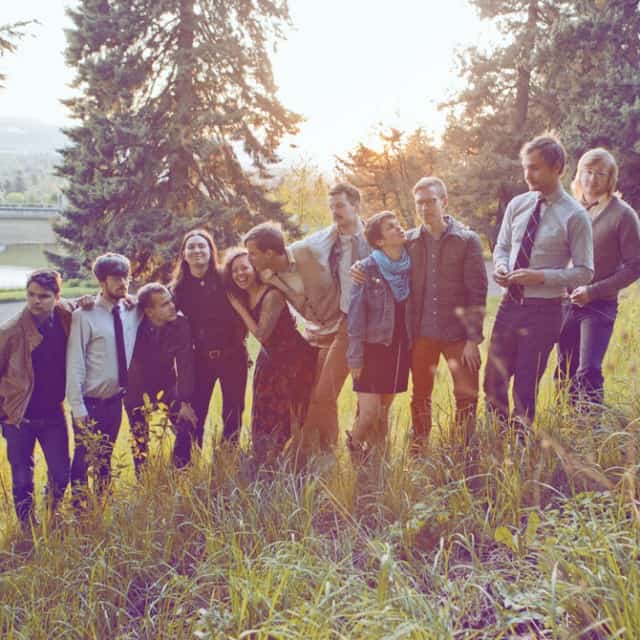 Have you ever wondered what life's like for your favorite band on tour? What do they eat before/after a gig? Where did they eat when they stopped in your town? What are they listening to in the van as they jump from gig to gig? Well, we've got your covered. Courtesy of Roll Call Records, our friends in Typhoon have graciously offered to share a journal of their food and music experiences as they embark on their tour in support of their magnificent new album White Lighter. Dubbed "Tour Pairings" we'll be sharing updates about twice a week, so stop back to read more. Last week we heard from Devin about the band's time in Vancouver. Today you can read about Typhoon's Tour Pairings in Denver courtesy of Kyle. 
Denver / by Kyle
Denver's Blue Bonnet Cafe–named after the state flower and not the popular margarine brand–opened in the 1930's, serving diner fare until converted into a Mexican restaurant in the 60's by Philip and Arlene Mobell. The bi-cultural history of the place is evident in the aesthetic–the exterior of a classic American diner a la Happy Days with an interior filled with that charming kitsch common to most family style Mexican restaurants.
Food was good, staff was friendly and the bathrooms were clean. My three criteria for good eatin'. I ordered two tacos, one pork adovada and one habanero grilled chicken, with rice and beans and had more than my fill. "Endless" chips and salsa for one dollar were replenished liberally.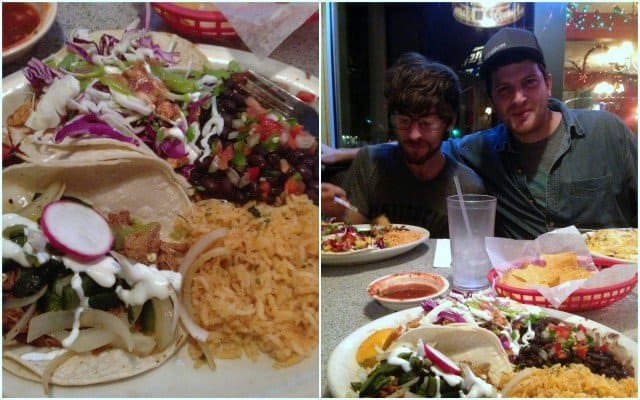 Don't forget, you can score a copy of White Lighter directly from the band's website. Also we're down to less than a handful of copies of the limited-edition, hand-numbered single for "Dreams of Cannibalism" (which is backed with the non-album track "Rules of the Game") which is only available through the Turntable Kitchen Pairings Box.